Comics
Published November 16, 2022
Comics Crash Course: Scott and Cassie Lang
Learn more about Ant-Man and Stinger, AKA the size-shifting, father-daughter duo!
Have you tried Marvel Unlimited yet? It's your all-access pass to over 30,000 Marvel comics at your fingertips. Get your first year of Marvel Unlimited for just $60! Use code MUSAVE60 at checkout.
There are plenty of Super Hero Families in the Marvel Universe: the mutants' Summers Family, the Inhuman Royal Family, and even Marvel Comics' First Family, the Fantastic Four. But there's another (small) family that's made a breakthrough on the superhuman front: Scott and Cassie Lang. Ant-Man: Scott Lang had an unconventional start in heroism, debuting as a petty criminal before transitioning into an Avenger. Cassie is no slouch either, becoming an inaugural member of the Young Avengers while maintaining dual membership with the Mighty Avengers.
Want to know more about the Langs and their super-sized abilities as Ant-Man and Stinger? Read on for their essential comic stories and origins, or read ANT-MAN (2020) starring the father-daughter duo on Marvel Unlimited!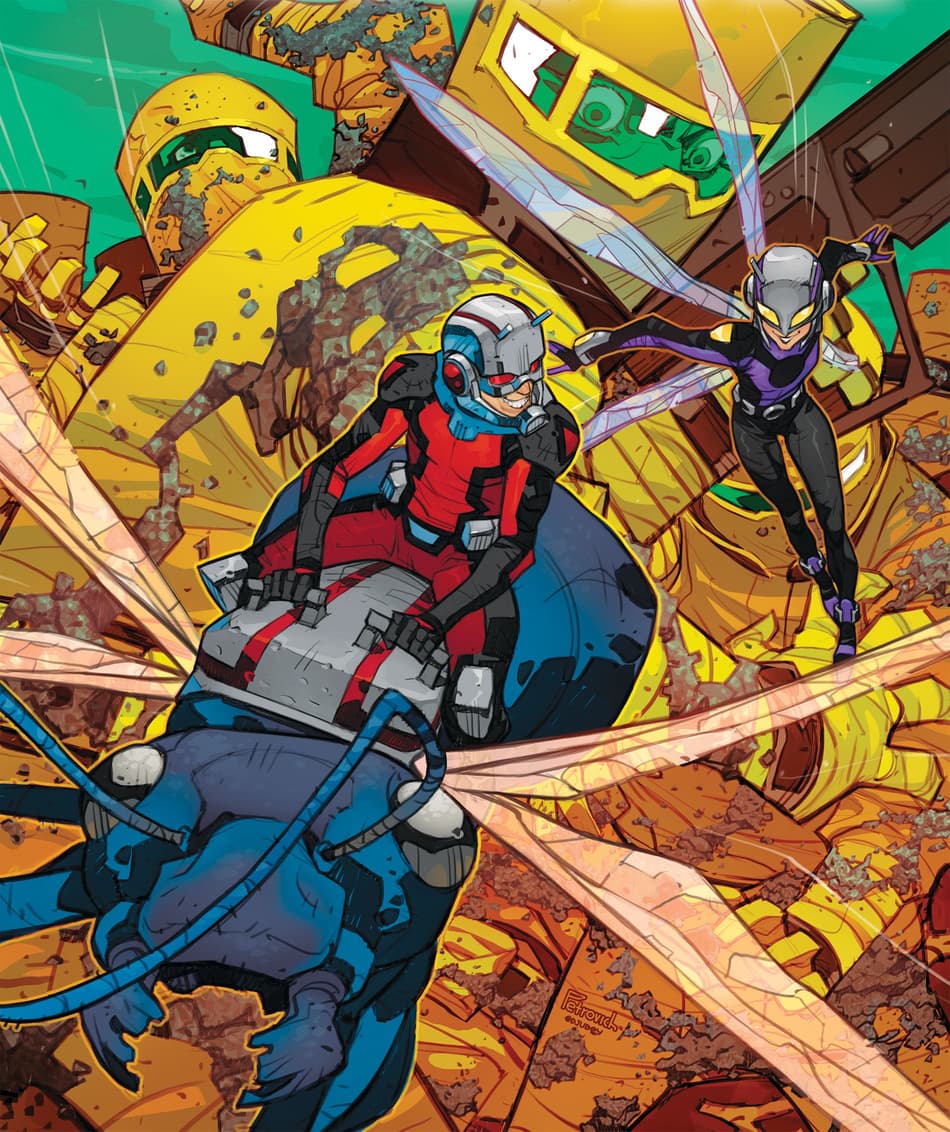 SCOTT LANG: ANT-MAN
Origin: Scott Lang first appeared in AVENGERS (1963) #181 as your everyday, non-superhuman electrician. But it was later revealed that while he was a professional electrician, Lang had turned to a life of crime—and was then arrested for said crimes. Talk about a career shift! After serving his time, Lang was hired by Stark International and worked on the Avengers Mansion's new security system. Scott also had a daughter, Cassie, who was the center of his world. But Cassie was diagnosed with a rare congenital heart condition, and when the one surgeon who could help his daughter was abducted by Cross Technological Enterprises, Lang stole the Ant-Man suit to rescue her. This caught the attention of original Ant-Man Hank Pym, who was then working under the codename Yellowjacket. Instead of having him arrested, Pym let Lang keep the Pym Particles and the suit but only if he used them for good. Thus, a new Ant-Man was born!
[RELATED: Pym Particles | Marvel 101]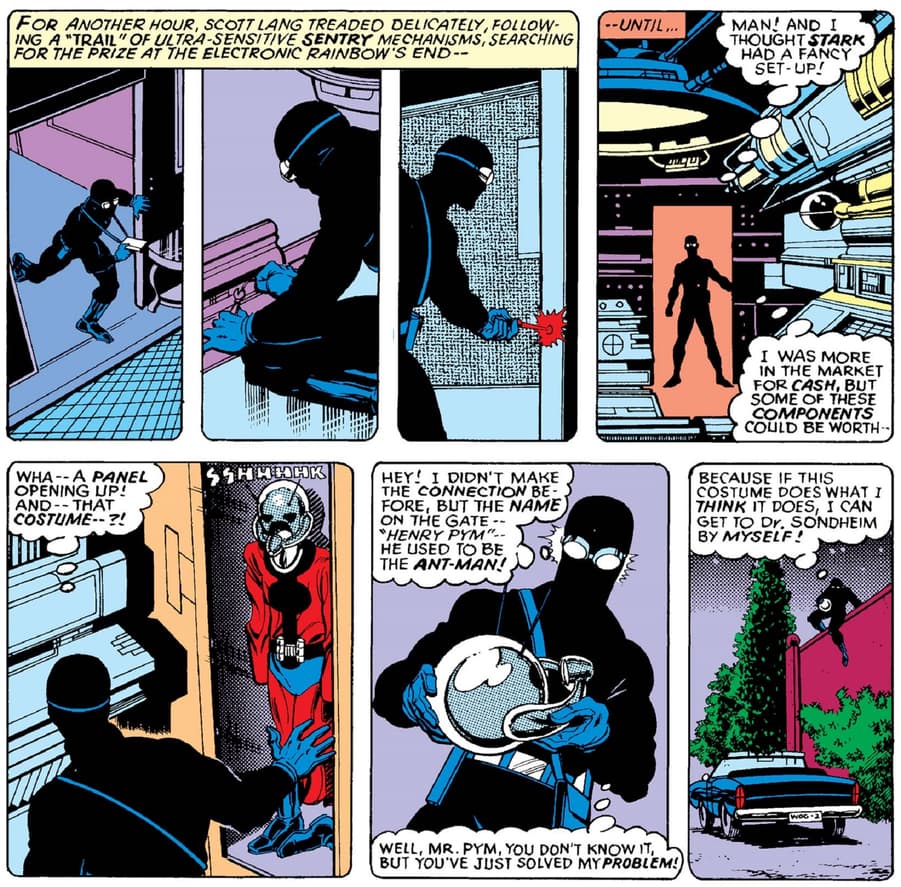 Going Solo to Avenger: New to the hero scene, Scott had the opportunity to meet and collaborate with previously established heroes such as Iron Man and the Wasp. And, of course, there was no shortage of villains: he faced Taskmaster three times (first with the Avengers, next with Spider-Man and later with Hawkeye: Clint Barton), Absorbing Man and Titania, and the Dire Wraiths. During this time, Scott was recruited as a member of a back-up Avengers team too, which came in handy when Baron Zemo's Masters of Evil captured some of the main Avengers. He would become an official part of Earth's Mightiest Heroes in AVENGERS (1998) #62.
Scott "died" in AVENGERS (1998) #500, although he was actually not killed by the undead Jack of Hearts but pulled from his timeline by Iron Lad's tech in the nick of time. (See AVENGERS: THE CHILDREN'S CRUSADE #5). Nevertheless, Scott's apparent end was the catalyst for a new hero, his daughter Cassie, to carry on the legacy.
CASSIE LANG: STINGER
Young Avengers: Cassie debuted in MARVEL PREMIERE (1972) #47, the same issue her dad was introduced as the new Ant-Man. She realized over time that her dad was Ant-Man, and secretly experimented with Pym Particles on her own. When she tried to join the Young Avengers, the team didn't accept her at first. As Cassie furiously criticized them, she grew in size, changing the mind of the Young Avengers under the codename Stature. Her mom, Peggy, and stepdad objected to her being a hero, but she remained with the Young Avengers regardless.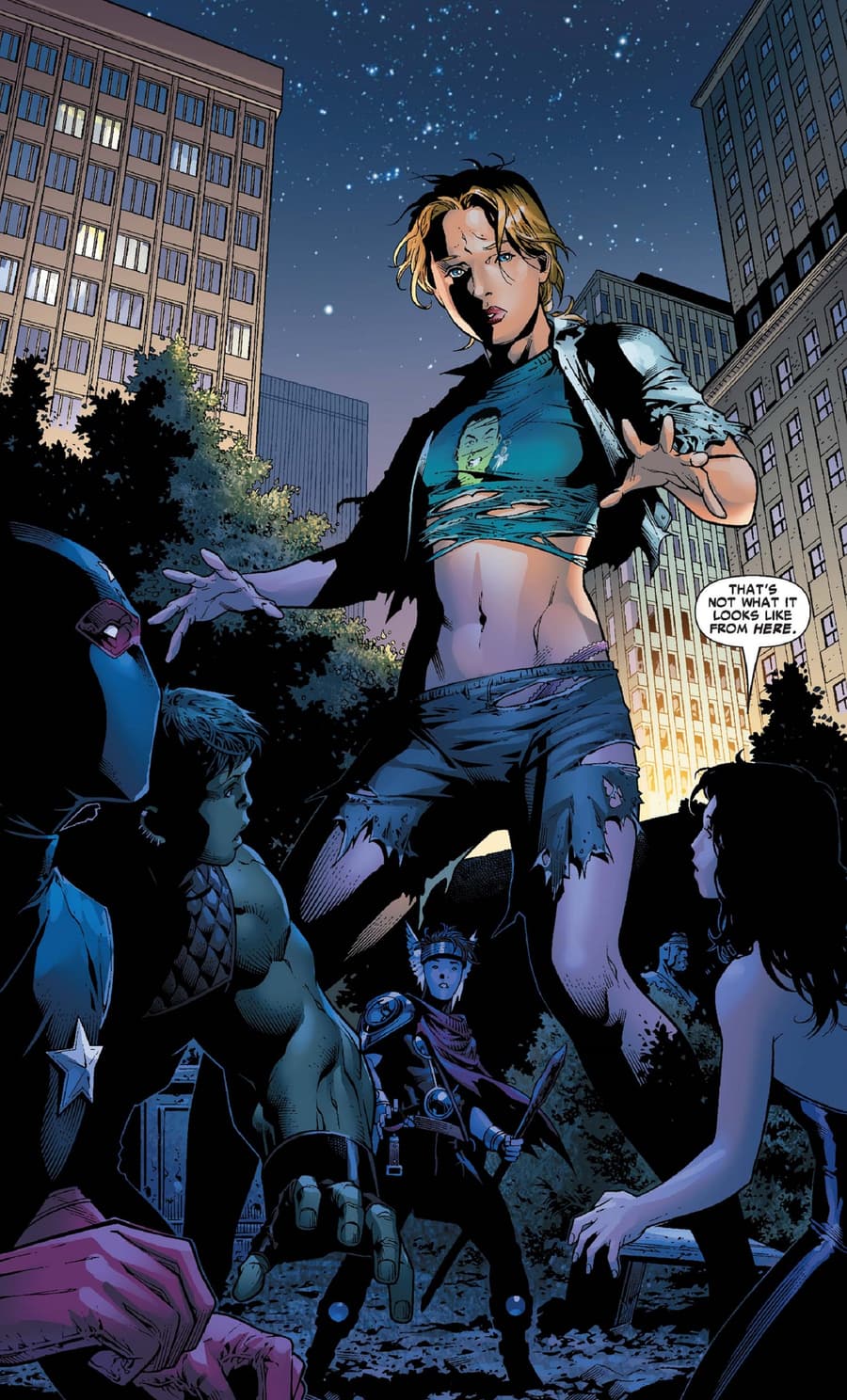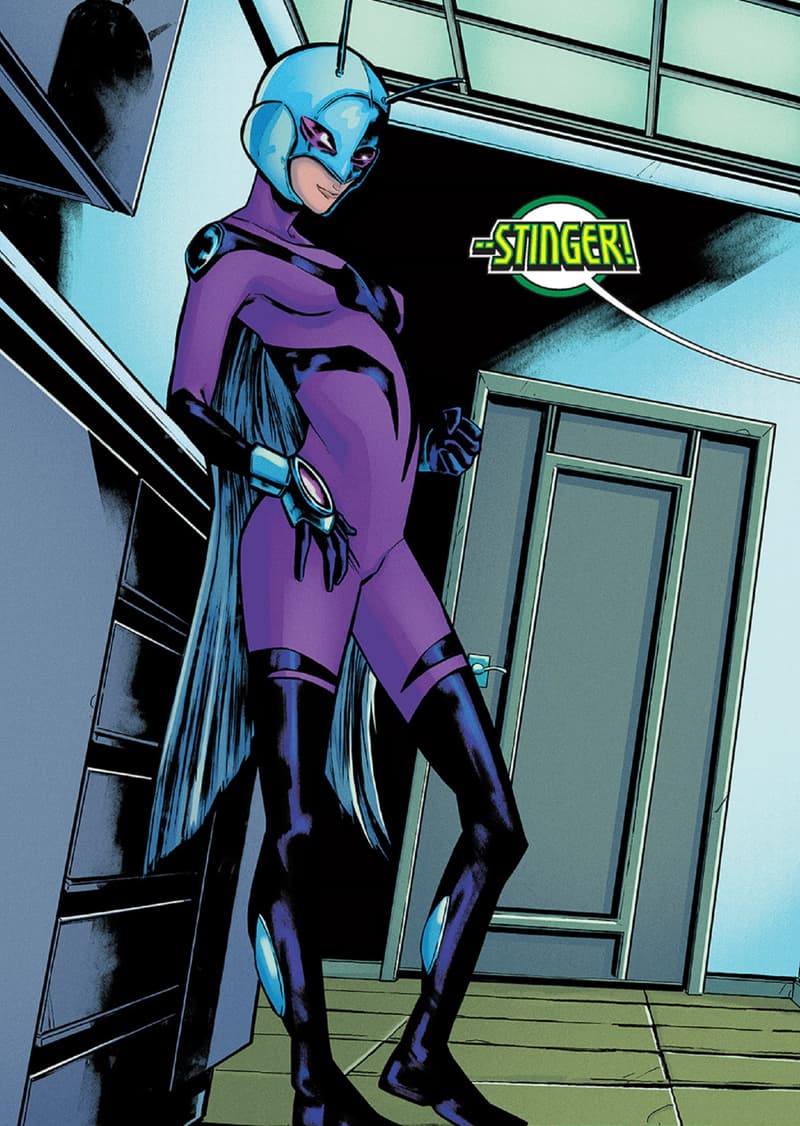 Although from different eras, Scott and Cassie Lang have gained respect for each other as family and as superhuman heroes. See where their partnership leads and who they'll face next! In the meantime, all comics mentioned here can be read on Marvel Unlimited!
Download the Marvel Unlimited app for iOS or Android devices now for more vertical comics starring favorite Marvel characters. You'll also gain instant access to 30,000+ digital issues spanning 80 years of Marvel Comics.
The Hype Box
Can't-miss news and updates from across the Marvel Universe!