Comics
Published March 17, 2020
A Perfect St. Patrick's Day Read
5 reasons you should check out this Ireland-set issue in Marvel Unlimited.
Have you tried Marvel Unlimited yet? It's your all-access pass to over 27K Marvel comics, all available at your fingertips. Sign up now, and follow us on Twitter and Facebook!
Feeling lucky? 
We combed through our library of 27,000+ digital issues, (OK, not all of them, but a lot), to find you the best comic for your St. Patrick's celebration.
Turns out, GUARDIANS OF THE GALAXY ANNUAL (1991) #3 is the perfect spotlight on all things Emerald Isle.
 The Guardians of the Year 3000: Major Victory, Talon, Nikki, Charlie-27, Starhawk, and Yellowjacket, must locate the Book of Kells, an actual historical tome that, presently in 2020, lives at Trinity College in Dublin.
In the comic, we're told that this text has the mystical potential to create a new beginning for Earth's citizens by re-introducing literacy to an entire generation displaced by large-scale Martian invasions.
The Guardians accept this recovery mission, and encounter some legendary Irish heroes along the way. In a mash-up of Celtic lore and super-powered hijinks, see why this comic is chock full of moments that are pure gold.
THE BOOK OF KELLS
First, a little history lesson from Mainframe: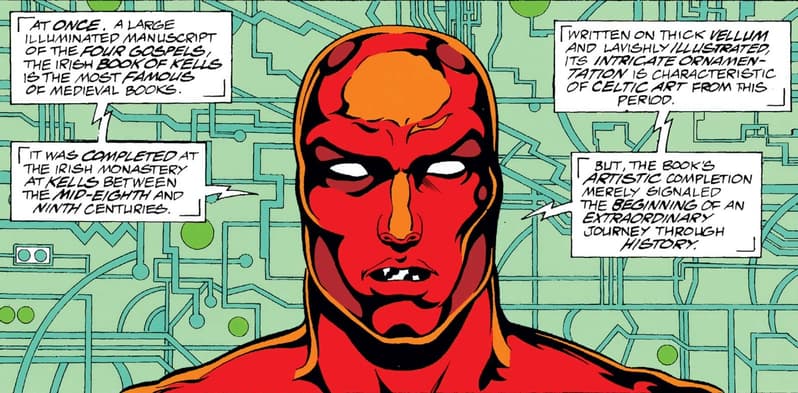 The focus of our entire storyline. A large illuminated manuscript of the Four Gospels, this bible can be traced back to the Irish Monastery in Kells during the mid-8th–9th centuries (c. 800 CE). Today, it's still considered one of Ireland's most treasured national relics.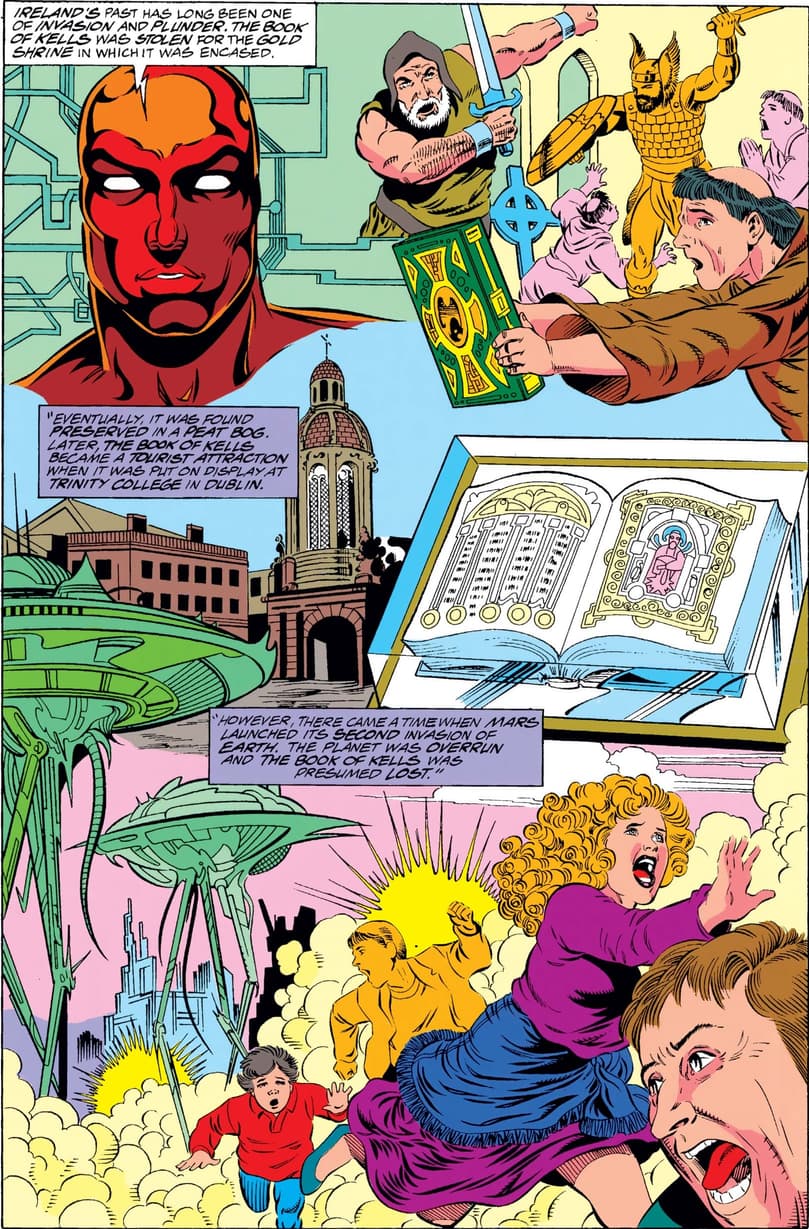 THE GREATEST WARRIOR OF ALL TIME, AKA CUCHULAIN THE IRISH WOLFHOUND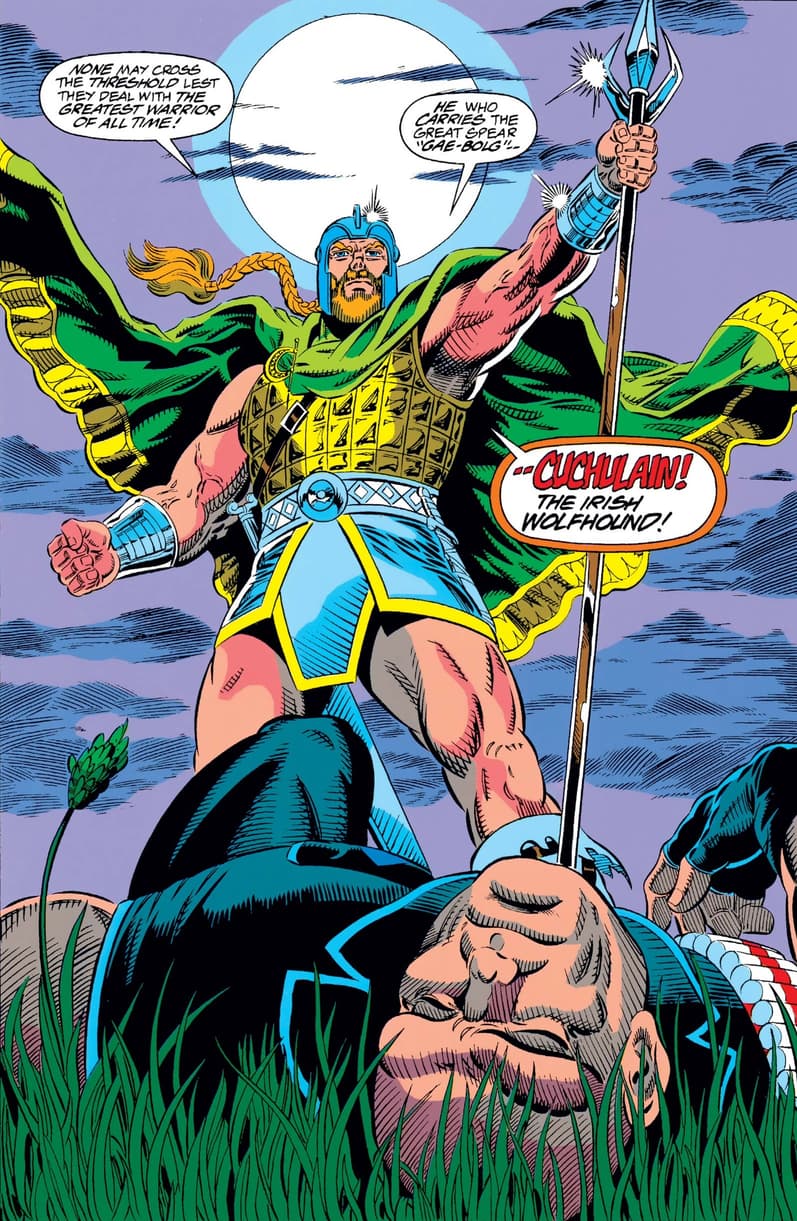 This issue is packed with Irish characters, including a mythic hero! Coming from the Ulster Cycle of Irish mythology, Cuchulain was legendary for wielding his Gáe Bolg, loosely "spear of death," as his weapon of choice. In his own words, his warrior strength is unmatched, and none other can so deftly perform a "Salmon-Leap."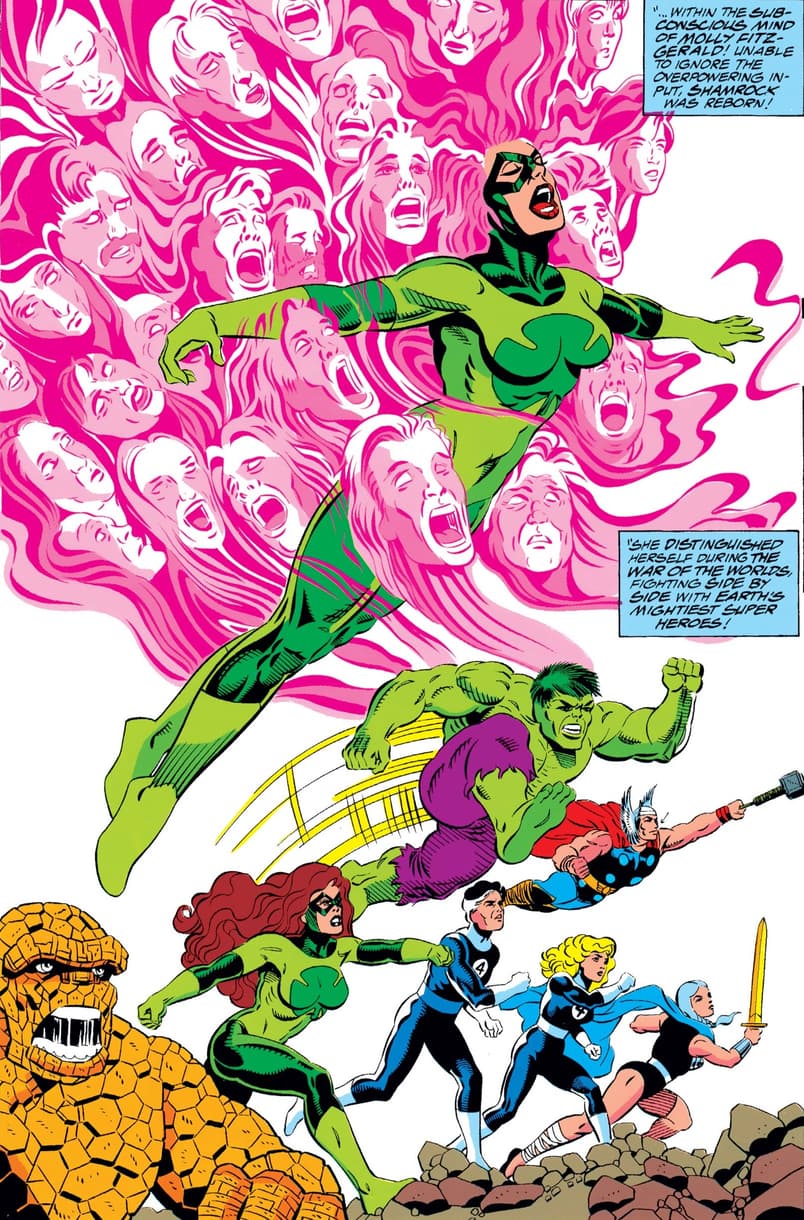 When it comes to Shamrock, luck is always on her side. Molly Fitzgerald ends up aiding the Guardians after fiercely protecting the Book of Kells, (which she'd done for almost 10 centuries).
The team is surprised to meet one of Earth's Mightiest Heroes of the 20th century, and even more surprised by her remarkable ability to channel the spirits of fallen lads and lasses, all innocent victims of war. In this poltergeist form, Shamrock embodies the cultural and mental consciousness of Ireland.
CUCHULAIN'S FIGHTING STYLE
Sure, he was included earlier, but the Irish Wolfhound's one-liners deserve a callout all their own. The Guardians may not have been entertained during heated battle, but we certainly are. Take it from Cuchulain himself: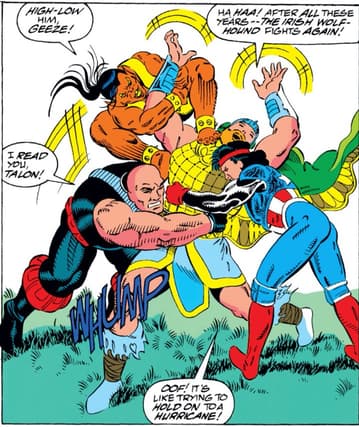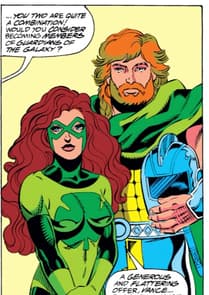 With the defeat of Samhain and his army of Blue Banshees, the Guardians 3000 are beyond impressed with their new, Irish compatriots. Both Shamrock and the Wolfhound are offered a spot on the team roster… as to whether they'll accept? You'll have to read the issue in full on Marvel Unlimited to find out!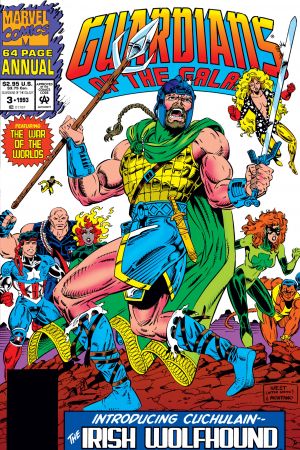 Guardians of the Galaxy Annual (1991) #3
published

added to marvel unlimited

penciller

penciller (cover)

writer
What is Marvel Unlimited?
Join Marvel Unlimited to read this comic—and over 27,000 more—right now! What will you be reading this week? Join the conversation with @MarvelUnlimited, and stay tuned to our Twitter and Facebook channels for more weekly announcements and updates.
The Hype Box
Can't-miss news and updates from across the Marvel Universe!