Comics
Published February 17, 2023
The American Library Association Picks Four Marvel Graphic Novels for Their "Best of 2022" Lists
Learn about the ALA's picks, then read each one of these graphic novels!
The American Library Association has selected four extraordinary Marvel titles for their "Best of 2022"! Marvel has ranked under the year's Best Graphic Novels for Adults Reading List and Best Graphic Novels for Children Reading List (Shuri and T'Challa: Into the Heartlands).
The Graphic Novels & Comics Round Table (GNCRT) aims to highlight the best graphic novels published each year, increasing awareness of the medium, raising voices of diverse comic creators, and aiding library staff in the development of graphic novel collections.
Here are the ALA's picks!
Written and illustrated by Peach Momoko. English Adaptation and dialogue by Zack Davisson.
Enter a creative and mysterious new world of demons, monsters, mutants, and magic! Peach Momoko's artwork is outstanding. Adding well-known iconic Marvel Super Heroes and making a fresh story using Japanese folklore is another feat altogether.
A wandering swordswoman with a psychic blade arrives at a village targeted by demons. One is black-and-white with a horrifying tongue, and another may be the strongest demon there is! Mariko Yashida hears mysterious voices and has strange dreams that feel real. Maybe her redheaded maid who dresses all in black might know more than she lets on? But as Mariko embarks on a wondrous journey, deadly creatures lurk in the woods—including a mysterious, blue-skinned woman and a giant with super-strength and claws!
Written and illustrated by Alex Ross. Colors by Alex Ross and Josh Johnson.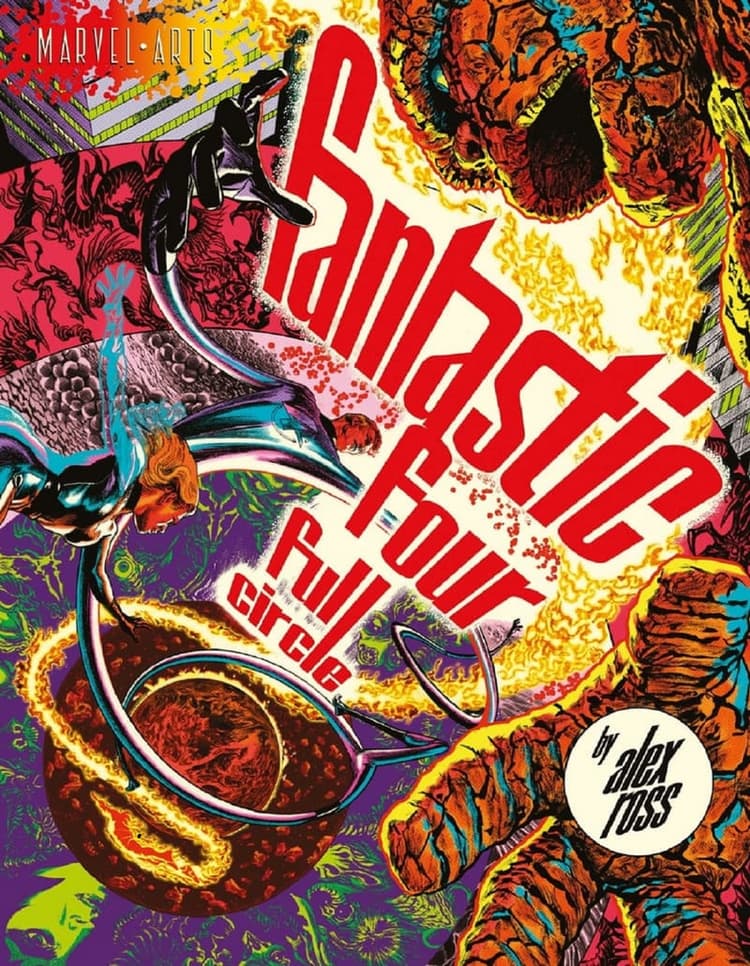 It's a rainy night in Manhattan and not a creature is stirring except for…Ben Grimm. When an intruder suddenly appears inside the Baxter Building, the Fantastic Four—Mister Fantastic (Reed Richards), the Invisible Woman (Susan Storm Richards), the Human Torch (Johnny Storm), and the Thing (Ben Grimm)—find themselves surrounded by a swarm of invading parasites. These carrion creatures composed of Negative Energy come to Earth using a human host as a delivery system. But for what purpose? And who is behind this untimely invasion?
Alex Ross has created a tale that recaptures the essence of the Fantastic Four's early adventures. The layouts and storytelling are unmistakably those of Alex Ross, but he has also exchanged his usual realistic palette for a bolder more expressive color scheme. Fans of Ross' work will enjoy this new stylistic direction.
Written by Marieke Nijkamp with art by Enid Balám, Oren Junior, and Robert Poggi. Colors by Brittany Peer, Cris Peter, and Rachelle Rosenberg.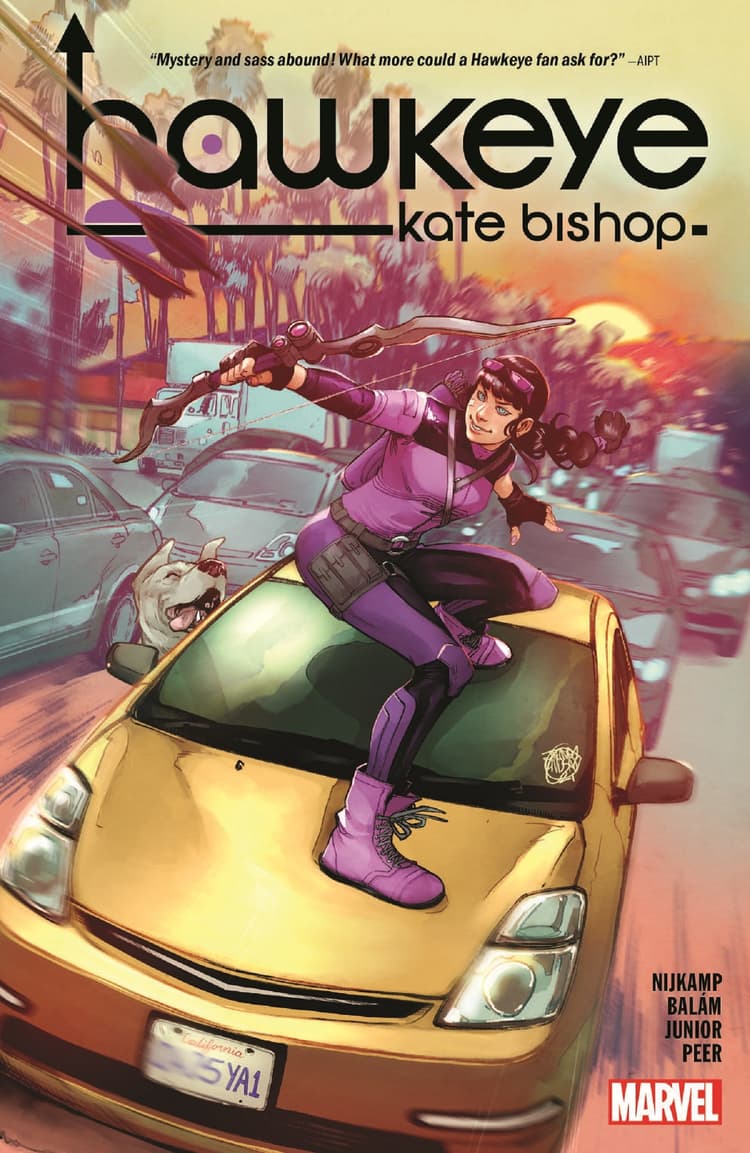 Get ready for your favorite Hawkeye in a high-octane thriller! Kate Bishop has her sights set on the Big Apple, but a lot has changed since she was last in New York. So, before she completes her journey back, she's taken on a pit-stop case first. A confidence-booster, to prove to herself she's making the right decision and not going to backslide into her old ways just by changing time zones. Besides, the case is perfect: Swanky resort? Check. Jewel heist? Check. Almost definitely 100 percent a trap? Check!
Kate Bishop's story arc by Nijkamp will appeal to established Hawkeye fans while still being approachable to those who are new to the character. The story is fun and keeps readers guessing. The artwork is bright and makes use of elements that work well for a Hawkeye story.
Written by Roseanne A. Brown with art by Dika Araújo, Natacha Bustos, and Claudia Aguirre. Colors by Cris Peter.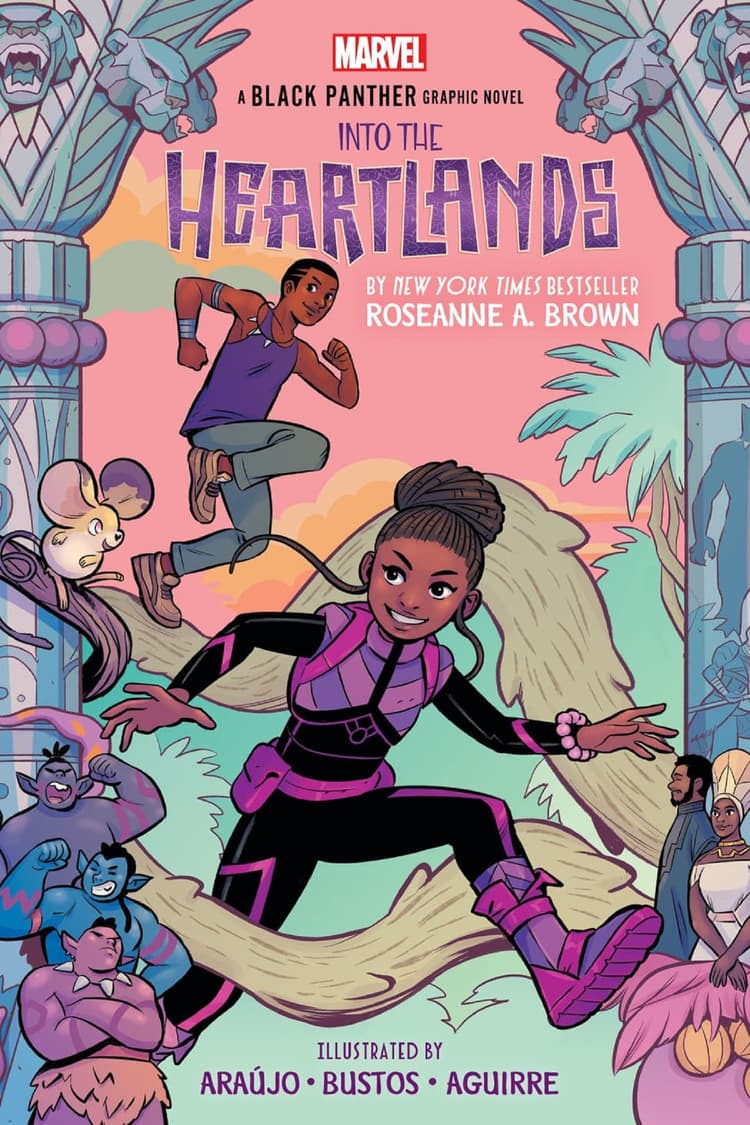 Selected for 2022's Best Graphic Novels for Children!
When an argument between T'Challa and Shuri leads to one of Shuri's inventions accidentally destroying a sacred ceremony site, chaos reigns instead of prosperity. Suddenly the people of Wakanda, including her mother the queen, are becoming sick! Could this be a curse from the ancestors? Desperate to save her mother, Shuri dives into research and finds an answer hidden deep in an ancient children's myth. It may be nothing more than a fantasy, but with the sickness spreading each day, the young princess must trust her instincts and travel deep into the mysterious Heartlands to save her family and her kingdom.
The Hype Box
Can't-miss news and updates from across the Marvel Universe!