Comics
Published May 8, 2019
Artist Todd Nauck's Favorite Comic Books of the 1980s
Celebrate Marvel's 80th anniversary with a look back at the incredible '80s!

Each week, the Best of the Decade column honors 80 years of comic book excellence by spotlighting a single issue from the House of Ideas beloved by the best in the business!
As a professional comic book artist of significant acclaim, Todd Nauck has been making his mark on Marvel since the early '90s. With work on a variety of licensed products as well as serialized stories, this deft draftsman has explored the X-Men and swung with Spider-Man, even helping to weave the Wall-Crawler into a meeting with then-President-elect Barack Obama in 2009!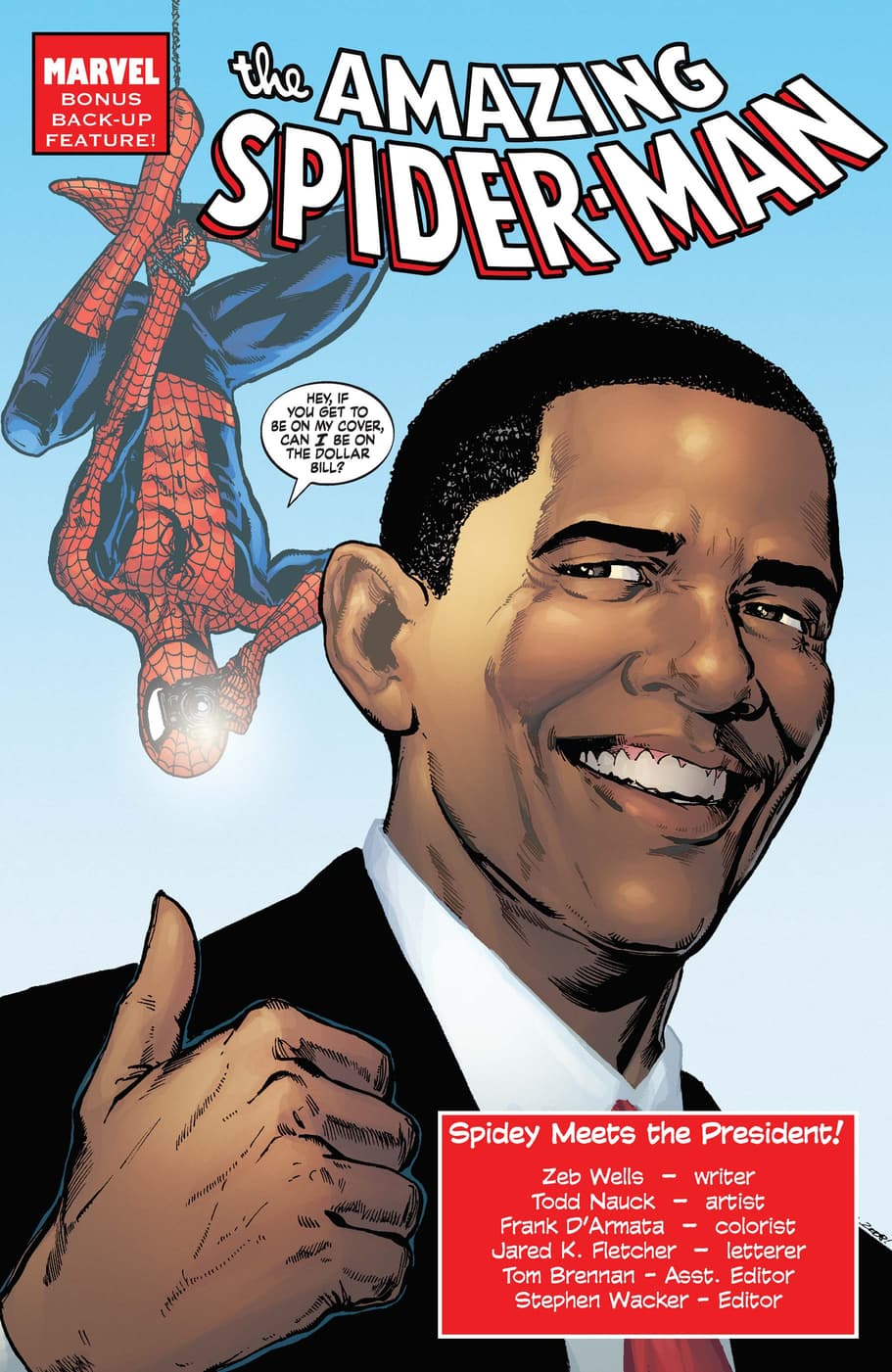 But for Nauck, it all started on a very personal level during a time when Marvel content was experiencing a creative renaissance in the 1980s. "It was my time of discovery," he shares of his formative steps into the Marvel Universe during the early '80s. "It's when the world of comics was opened to me and everything was all-new and all-different!
"And as a young teenager, feeling awkward and shy, maybe bullied every now and again, the stories of outcast mutants or the troubles of Peter Parker made me feel not so alone. There was encouragement and hope. The idea that one can persevere and overcome. That really spoke to me and gave me a lot of comfort growing up in the '80s."
Nauck helped us navigate through his journey from Marvel devotee to a full-fledged contributor in the ongoing development of a universe ever expanding. He tells tales of what comics opened his eyes and encouraged his artistic evolution.
Marvel.com: What is your earliest memory of reading Marvel comics?
Todd Nauck: My earliest memory of reading a Marvel comic would be a copy of SPIDEY SUPER STORIES #2. I was around six years old and do not remember how I got [the book]. I think my mom got it for me. It featured several stories. The one story I specifically remember was about a villain named Mister Measels, a creepy man with a bag of measels. He'd reach into the bag and throw handfuls of measels onto people. It terrified me!
It would be a few years later before I became an avid comic book reader/collector.
Marvel.com: Where were you as a comics fan in the 1980s?
Nauck: Absolutely! I started reading Marvel in the summer of 1984. I was a big fan of Marvel Super Hero cartoons. Especially Spider-Man & His Amazing Friends. That cartoon introduced me to the greater Marvel Universe. That's where I first learned about the X-Men. They really captured my interest and imagination and I wanted to know more about them.
My first comics at this point was a three-pack of SECRET WARS comics [containing] issues #7-9. I was immediately hooked and cut out the subscription coupon in the back of my SECRET WARS #9 to subscribe to UNCANNY X-MEN. So glad I didn't cut up my SECRET WARS #8 [featuring the first appearance of Spider-Man's black costume]!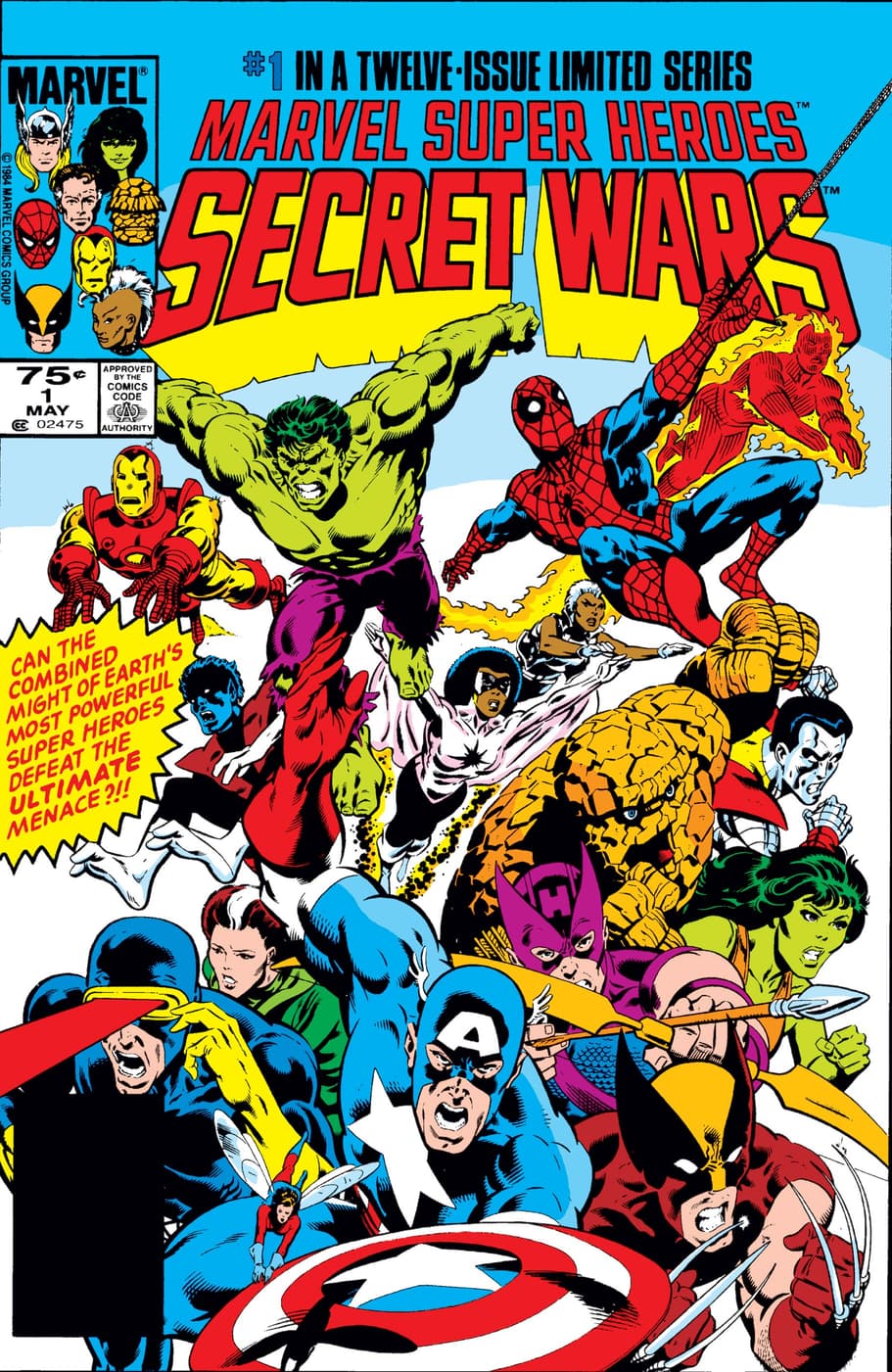 Marvel.com: What Marvel titles in the '80s stood out to you?
Nauck: [UNCANNY X-MEN], NEW MUTANTS, and X-FACTOR were my first regular reads. In the '80s in my small Texas town, I had to buy my comics from a spinner rack in a grocery store cereal aisle. I flipped through every comic on the rack and would pick the one I wanted to buy often based on criteria of character and art. So I'd have random issues of [AMAZING SPIDER-MAN], WEST COAST AVENGERS, FANTASTIC FOUR, etc. But the mutant titles were my monthly go-to reads. Had to have the whole story there!
Marvel.com: If you had to pick one or two specific Marvel stories from the 1980s as your favorites, which would they be?
Nauck: SECRET WARS had all my favorites in one series! X-Men, Spidey, FF, Avengers, and a bunch of villains duking it out on Battleworld. That was my first step into the Marvel Universe and made me a comic book reader.
"Inferno" was an epic mutant crossover story running through UNCANNY X-MEN, X-FACTOR, NEW MUTANTS, and X-TERMINATORS, as well as tie-in issues like AMAZING SPIDER-MAN, FANTASTIC FOUR, AVENGERS, POWER PACK, and more! And it had four main villains—Mister Sinister, Goblin Queen, S'ym, and N'astirh—putting the X-Teams' lives and loves in jeopardy!
[Inferno] had incredible art by Marc Silvestri, Walt Simonson, Bret Blevins, and Jon Bogdanove while the main story was written by Chris Claremont and Louise Simonson. The story had so much going on in it as it twisted and turned through these multiple titles. I couldn't wait for the next chapters each month. I now own the omnibus collections and reread this story every now and again to relive one of my all-time favorite stories as a teen.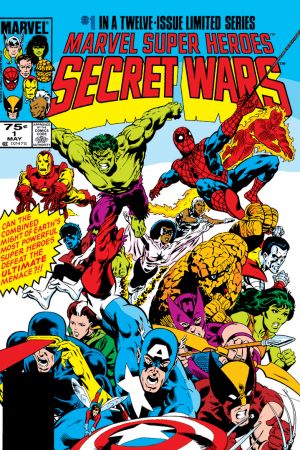 Marvel.com: When did you decide you wanted to be a comic book artist as your career?
Nauck: That is a strong memory. Feels like yesterday. Fall of 1985. I'm 14 years old and a freshman in high school. A classmate points out that I'm always drawing and reading comics. He asks if I'd ever tried to make my own comic. I hadn't! So that day, when I got home from school, I folded a few sheets of printer paper in half and wrote and drew an eight-page comic of my own character.
The art was so bad and the story was weak!
But it was so much fun creating, I knew that night that this is what I wanted to do for the rest of my life! Thus began my journey to figure out how to draw comics.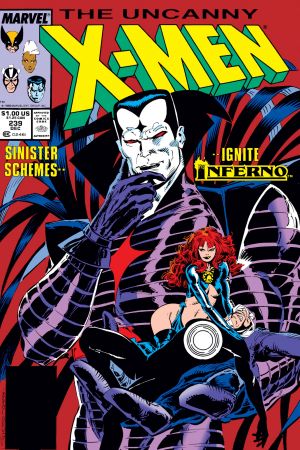 Marvel.com: What Marvel artists from the '80s do you consider influential on your style?
Nauck: I have been influenced and inspired by so many creators since I started reading comics in the mid-80s: Mike Zeck, John Byrne, Bogdanove, Silvestri, Blevins, John Romita Jr, George Perez, and the list goes on and on... 
But my strongest and deepest influences are Arthur Adams, Rick Leonardi, Alan Davis, and Walter Simonson. I refer to them as my "Foundational Four." They drew some of my favorite X-Men and Spider-Man comics, especially in the 1980s. There was something in their work that really blew me away; the detail, the power and energy, the fluidity and movement. Studying all of these people's work was my "comic book art school" and set me on the trajectory to evolve into my own style.
I've even had a chance to tell some of them how much their work influenced and inspired me. A chance to say, "Thank you."
See Todd Nauck's most recent work in COSMIC GHOST RIDER DESTROYS THE MARVEL UNIVERSE and INFINITY WARS: SLEEPWALKER! Catch the issues listed above on Marvel Unlimited right now!
The Hype Box
Can't-miss news and updates from across the Marvel Universe!