Culture & Lifestyle
Published December 30, 2019
This Week in Marvel History: December 27-31
See what happened at Marvel on these dates in its 80-year history!

With Marvel celebrating our 80th anniversary this year, and to scratch my own history and research itches, every week I dig through a whole host of important dates and details for a special segment of TWIM called… wait for it …This Week in Marvel History! Important comics, storylines, character appearances and moments, real world releases and special Marvel milestones—it's all part of TWIMH! Here are just a few Marvel History notes for the week of December 27-31! This is it! The end!
December 27
1952: MENACE #1 launched on this date and ran until January 1954, for only 11 issues. This first issue featured a GREAT, freaky-weird cover by Namor creator Bill Everett. It's a horror book with stories written by Stan Lee and art by golden age luminaries Everett, George Tuska, Werner Roth, and Russ Heath. The series also gave us the Zombie AKA Simon Garth in its fifth issue. 
1955: JOURNEY INTO MYSTERY #33 featured, as best as I can tell, Steve Ditko's first story for Marvel. It's about a bitter inventor who laments the willy-nilly financial spending of his ancestors and the machine he creates to look into the past—and kill people. It's wild! 
MY LOVE STORY #1 was released. The series ran for nine issues until April 1957. Frequent Jack Kirby collaborator Vince Colletta handled art for plenty of these issues. Eventually, John Romita Sr. lent his pencils to the romance stories in this series. 
1983: Magik joined the New Mutants in NEW MUTANTS #14 by Chris Claremont and Sal Buscema. She helped fight back the demon S'ym after he attacked the team and attempted to bring her back to Limbo. The story has a very sweet ending with all the kids and Professor X. 
1994: The AGE OF APOCALYPSE event began in X-MEN: ALPHA #1 by Scott Lobdell, Mark Waid, Roger Cruz, and Steve Epting. In the lead-up "Legion Quest" storyline, Charles Xavier's incredibly powerful son Legion went back in time in an attempt to kill Magneto and alter history for the better, but instead killed Xavier and altered history so Apocalypse took control of America, setting up a major dystopia. The story was shocking and exciting and full of returns, new alliances, surprises, and more!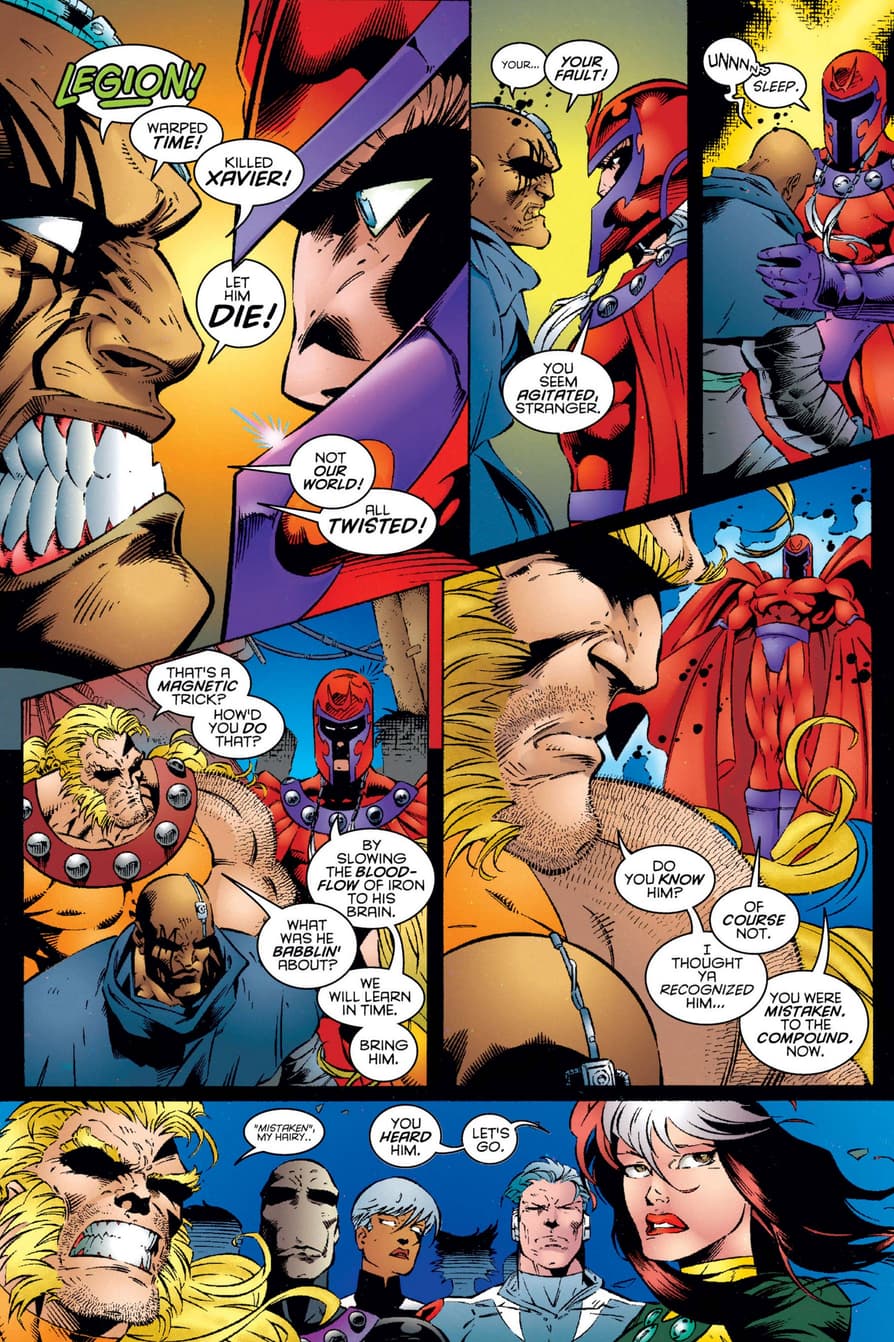 2017: The stage was set for Jean Grey's true rebirth in PHOENIX RESURRECTION: THE RETURN OF JEAN GREY #1 by Matt Rosenberg and Leinil Yu. 
December 29
1951: SPELLBOUND #1 launched on this date and ran for 34 issues until February 1957. It began as a gnarly supernatural horror/suspense series and became a more Comics Code Authority-friendly suspense title after a few years. But the first cover by Sol Brodsky, with monster hands reaching for a horrified guy in a coffin, the big caption, "STEP INTO MY COFFIN!" totally rules. 
2004: NEW AVENGERS #2 by Brian Michael Bendis and David Finch was the second part of the "Breakout!" storyline. Chaos erupted across the Super Villain prison the Raft after Electro blew it wide open. Foggy Nelson convinced the Sentry to help, so the Golden Guardian of Good took Carnage, flew into space, and ripped the serial killer with a symbiote in half. At the end of the issue, the Purple Man told Luke Cage to kill all of his friends and then himself. It's a doozy! 
There were also six new WHAT IF? issues released on this day, edited by future Editor in Chief C.B. Cebulski, including WHAT IF JESSICA JONES HAD JOINED THE AVENGERS? #1 and WHAT IF KAREN PAGE HAD LIVED? #1, both written by Brian Michael Bendis. It's a good crop of alternate universe stories! 
December 30
1980: Siryn debuted in SPIDER-WOMAN #37 by Chris Claremont and Steve Leialoha. Siryn, daughter of Banshee and cousin to Black Tom Cassidy, went on to be a mutant hero and member of several X-teams, but she began here as a villain, assisting Juggernaut and Black Tom in a vibranium heist and beating up Jessica Drew. 
December 31
1992: VENOM: LETHAL PROTECTOR #1 by David Michelinie and Mark Bagley brought Venom to San Francisco for his first solo series. It focused on the deadly, twisted, heroic side of Eddie Brock, which was evident from the first few pages when he brutally took care of a mugger. (This issue may have come out December 29. It's tough to be fully sure. But it definitely came out this week in Marvel history!)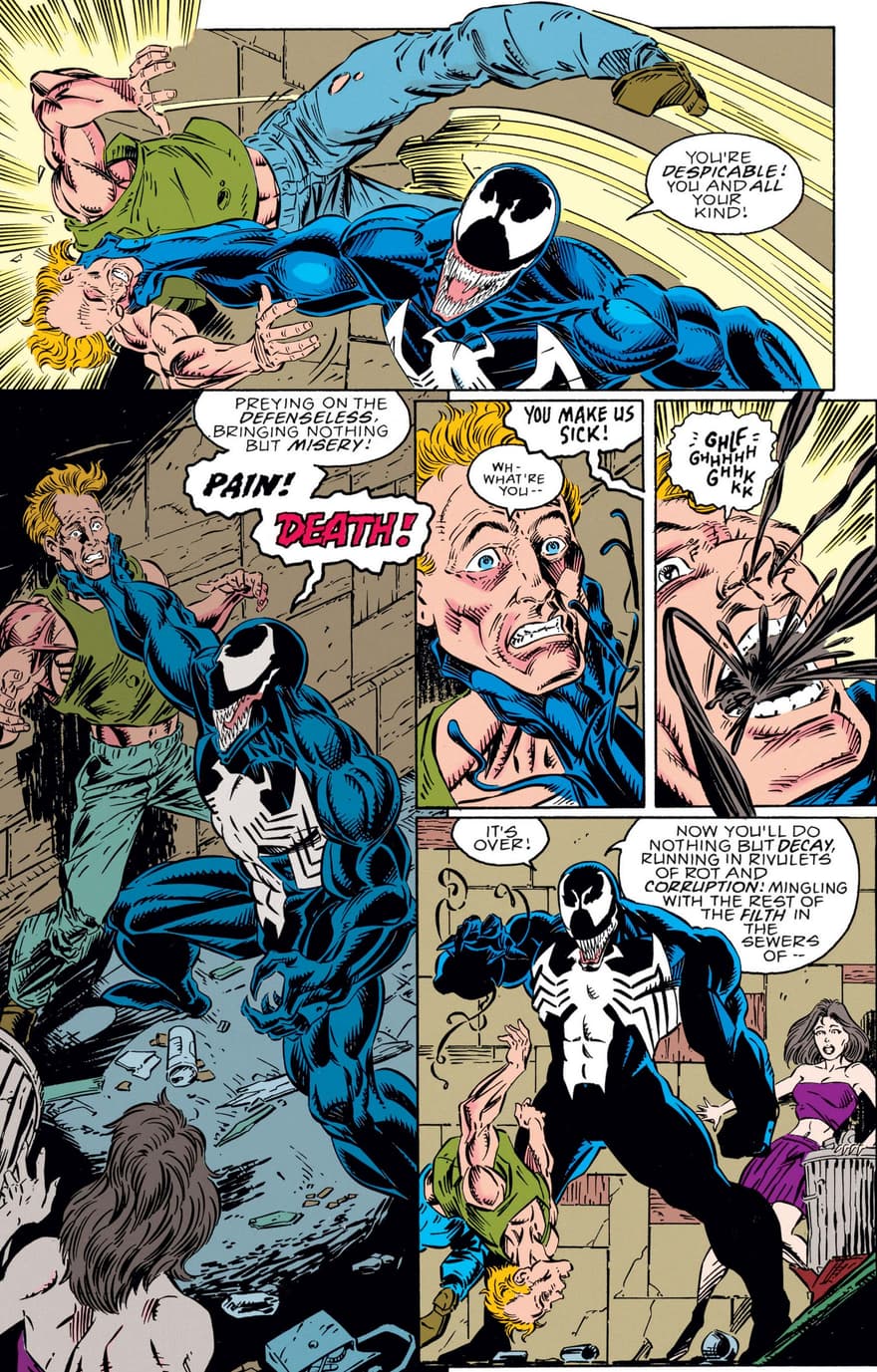 For more about these events and more Marvel news and history, tune in to This Week in Marvel every Friday wherever you get podcasts!
For more about Marvel's 80th Anniversary, visit marvel.com/marvel80!
The Hype Box
Can't-miss news and updates from across the Marvel Universe!