Comics
Published December 28, 2020
The Next Big Chapter of 'Avengers' Starts Here
Spoiler alert! Prepare to "Enter the Phoenix" with a review of all the action in 'Avengers' #39!
In the name of "Honest" Irving Forbush, beware! This article contains spoilers for AVENGERS #39, so read on at your own risk, Marvel mavens!
The Phoenix Force is back on Earth, and for the first time since AVENGERS VS. X-MEN and PHOENIX RESURRECTION: THE RETURN OF JEAN GREY (2017), the Phoenix is looking for a new host. During "The Age of Khonshu" in AVENGERS #36-37, the Phoenix briefly took Marc Spector (AKA Moon Knight) as its host. Now, the Phoenix seeks someone worthier to wield its nearly unlimited power.
On December 9, writer Jason Aaron and artist Dale Keown's AVENGERS #39 took us one step closer to "Enter the Phoenix." And this Wednesday, December 30, it will finally arrive.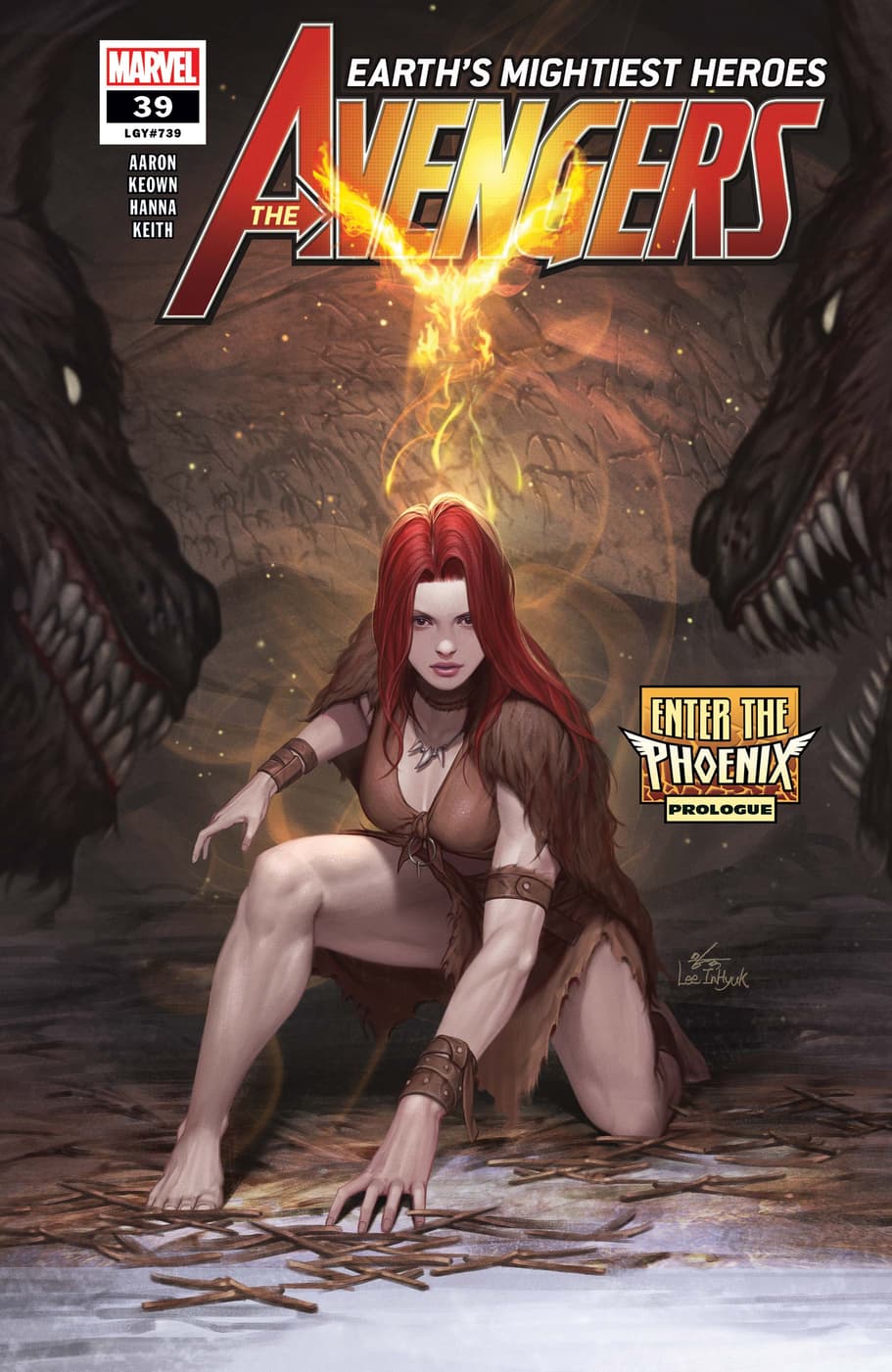 Yet the prologue chapter in issue #39 doesn't feature any of the modern day Avengers at all. Instead, it tells the story of Lady Phoenix, the first-ever human host for the Phoenix and a founding member of the Avengers of 1,000,000 BC. She was born without a name, and left to die in "the Burnt place." As explained by Lady Phoenix in narration, everyone who was born "different" from the tribe was meant to face an agonizing death from exposure and assembled birds of prey.
In a familiar twist, Lady Phoenix's life was spared by wolves who fought off the buzzards and accepted the infant as one of their own. She was literally raised by the wolves, and she was closer to them than any normal human could be. Lady Phoenix loved the pack, even though she never understood why the wolves had saved her.
Years later, when she was still a child, Lady Phoenix encountered another infant abandoned in the Burnt place: a child with only one eye. Even in this era, mutants existed. We've already met the Stone Age Avengers, but this issue may have introduced the X-Men of 1,000,000 BC. Although they call themselves "the Tribe Without Fear."
The tribe's leader, Highwalker, had a very Charles Xavier-like demeanor, and a desire to save the misfits of this early world. According to Highwalker, he witnessed Lady Phoenix as she was carried off by the wolves, and he vowed to never let another infant meet the same fate. He also offered her the chance to join his tribe, even though it meant leaving the wolves behind.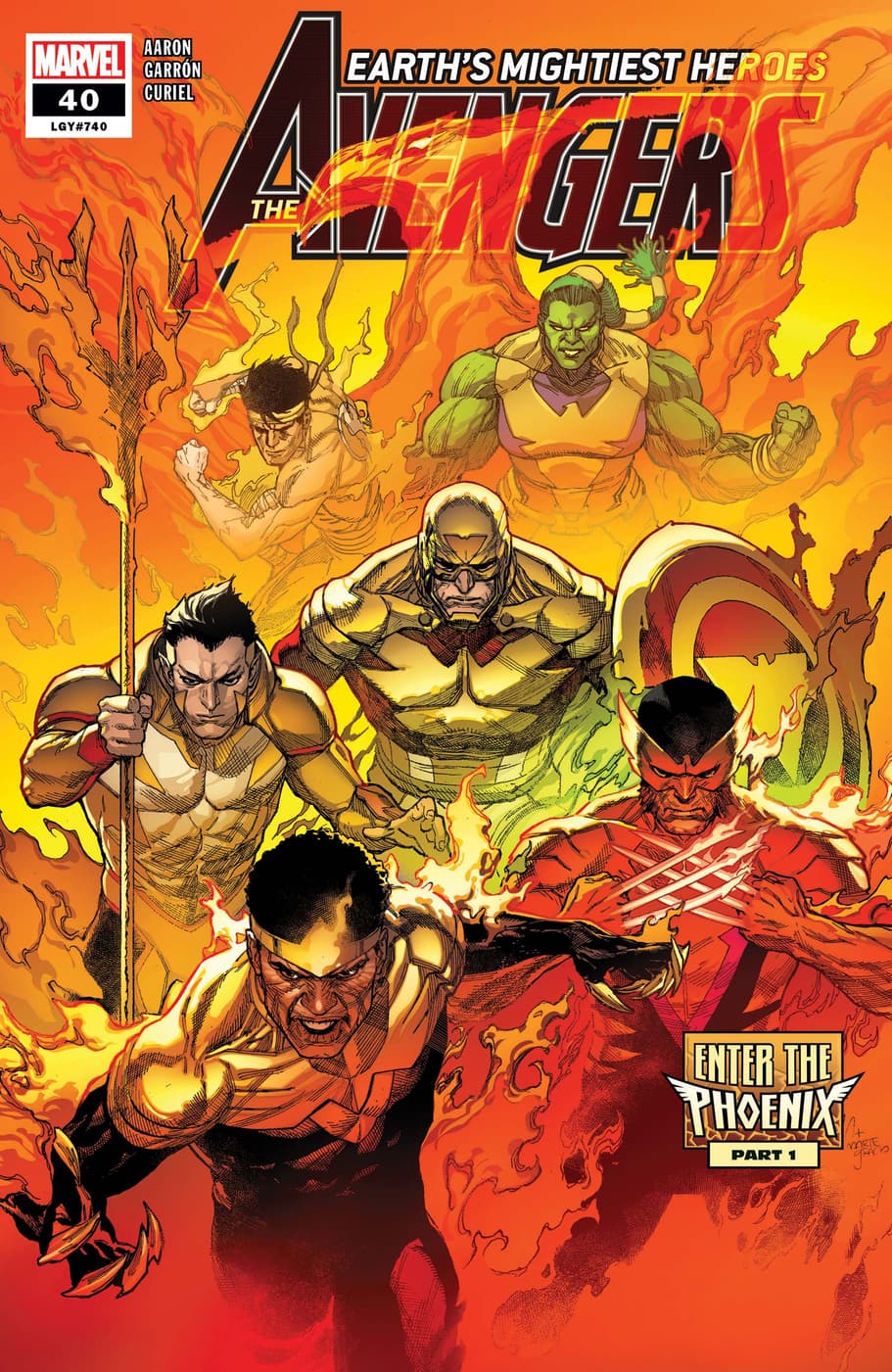 It has to be said that Lady Phoenix greatly resembles Jean Grey, the most infamous host of the Phoenix. Those similarities are more than just skin deep. Within this issue, Lady Phoenix's telepathy and telekinesis manifest shortly before a human tribe attacks her new pack. Tragically, Highwalker's attempt to help Lady Phoenix cope with her growing power cost him his life. In the battle that followed, both tribes were lost, leaving Lady Phoenix as the sole survivor.
Lady Phoenix returned to the Burnt place, content to die as she was meant to do years before. Yet in that moment, she realized that the Burnt place was created by the Phoenix Force itself in an earlier attempt to find a host. In that moment, Lady Phoenix was reborn...and she very nearly destroyed the planet. If not for the love of the wolves that raised her, Lady Phoenix would have ended humanity's story before it had truly begun.
Instead, Lady Phoenix became this world's first hero. She wasn't just a founding member of the Stone Age Avengers, she was the founder. In the closing pages, she recruited young Odin to join her new team. Years later, Lady Phoenix and Odin became lovers, and their affair lasted far longer than their Avengers. But that's a story for another time.
Lady Phoenix was able to channel the Phoenix Force into a power for good. Not every host can do that. Even Jean Grey fell from grace.
Can the Phoenix's newest host succeed where Jean failed? "Enter the Phoenix" officially begins in AVENGERS #40, and we'll have a front row seat for the fireworks to come.
Read AVENGERS #40 at your local comic shop this Wednesday, December 30!
The Hype Box
Can't-miss news and updates from across the Marvel Universe!