Comics
Published January 11, 2019
'Avengers': Meet the Agents of Wakanda
We're running down Black Panther's new covert Avengers support team!
After his long stint with the Avengers, Edwin Jarvis is now partially retired. And it's a good thing too, because he'd have a heck of a time trying to maintain Avengers Mountain by himself. Black Panther leads the Avengers now, and he's realized that the new team needs a support staff like no other. Enter the Agents of Wakanda! As revealed in AVENGERS #12 – available now – Black Panther has already put together an impressive lineup of "agents, intelligence gathers, stealth operatives, people with a wide variety of unique skills who can work alone in the most inhospitable regions imaginable."
Marvel.com is running down the full roster of the Agents of Wakanda, as of AVENGERS #12. There are some spoilers ahead if you haven't read the issue!
Okoye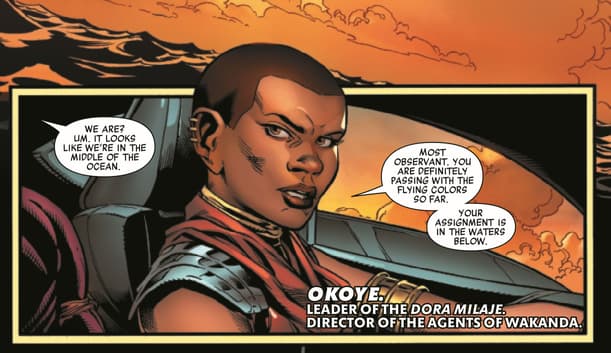 Although Okoye was introduced as one of Black Panther's personal bodyguards, her profile has skyrocketed in recent years. She has ascended from her original position to become the leader of the Dora Milaje. And now, T'Challa has named her the director of the Agents of Wakanda. Okoye has final say on who makes the cut, and she's not afraid of getting her hands dirty.
The Wasp/Janet Van Dyne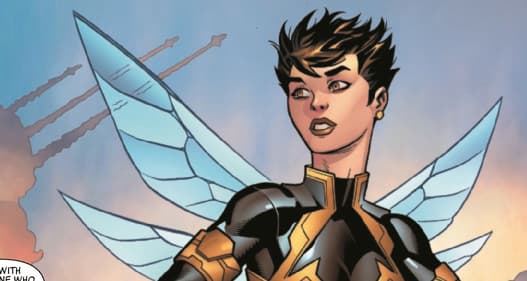 Although the original Wasp was a founding member of the Avengers, she's taking on a different role in the team's current incarnation. At T'Challa's behest, the Wasp is using her size-changing abilities to secure assets like Blade and Morbius the Living Vampire while navigating hostile territory. Some may see it as a demotion, but the Wasp has always been a formidable heroine. That hasn't changed. 
Gorilla-Man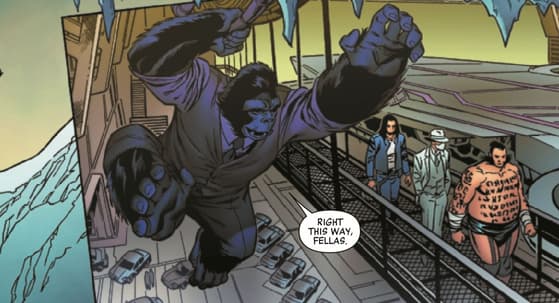 While Gorilla-Man was last seen as one of the Agents of Atlas and the Mercs for Money, Ken Hale fell upon some hard times when Black Panther tracked him down. As a warrior, Gorilla-Man is well-versed at using his strength and dexterity in battle. He'll bring those skills to bare as the new Chief of Security at Avengers Mountain.
Broo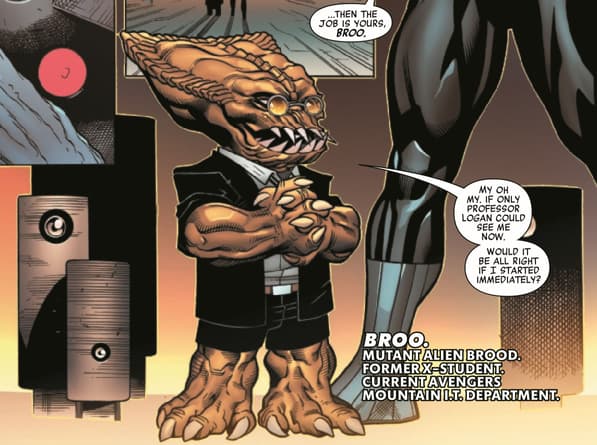 After his debut run in WOLVERINE AND THE X-MEN, Broo fell into obscurity and he's rarely been seen since. Jason Aaron is bringing his creation back in the pages of AVENGERS as the head of I.T. at Avengers Mountain. Despite his monstrous appearance, Broo is a highly intelligent mutant Brood who has largely moved beyond the shortcomings of his malevolent race. However, he still possesses the feral instincts of the Brood, which may prove dangerous when his mind loses control.
Ka-Zar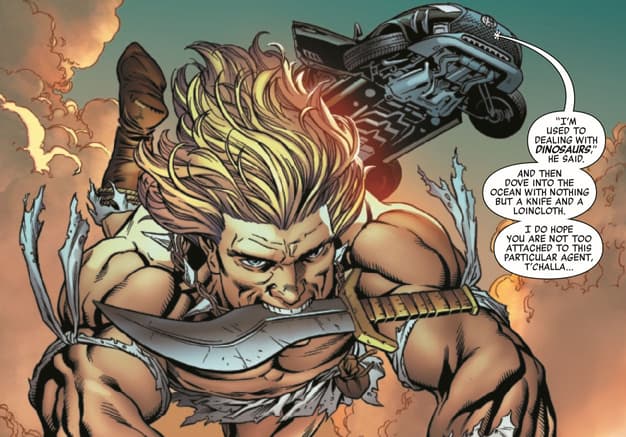 The Lord of the Savage Land hasn't really been one for Super Hero teams, but he seems very eager to embrace his new reconnaissance role. Much to Okoye's annoyance and amazement, Ka-Zar recently spied on Namor and his forces in Atlantis without specialized equipment before returning with valuable intelligence.
John Jameson/Man-Wolf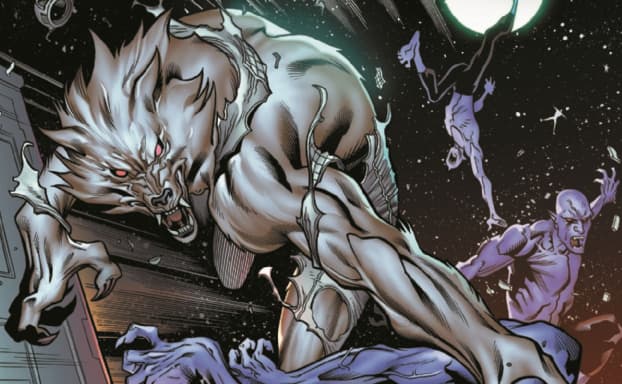 This is actually John Jameson's second stint with the Avengers. He was Captain America's personal Quinjet pilot and a member of the Avengers support staff for a brief time period. Now, Jameson is taking on a more heroic role as Man-Wolf while serving as one of the few Agents of Wakanda who is able to survive in space.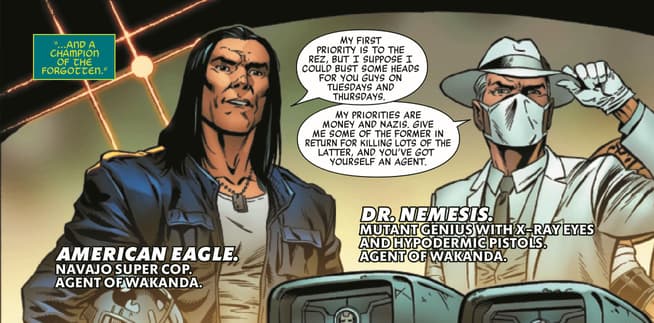 American Eagle
Jason Strongbow has primarily used his superhuman strength and speed to protect the Navajo Nation. But he's also taken the time to put the villainous Thunderbolts in their place during Norman Osborn's stint with the team. As American Eagle, Jason hasn't pursued many high-profile assignments. But he's volunteered to split his time between the reservation and the newly created Agents of Wakanda.
Dr. Nemesis
Former X-Men and X-Club member, Dr. Nemesis is easy to bribe. He only wants money and the chance to kill Nazis. Those were his only two demands when he joined the Agents of Wakanda, and his brilliant mind will undoubtedly prove useful in the upcoming vampire civil war. As it happens, Dr. Nemesis' X-Men stint also included a war with the vampires. So he's one of the few agents with experience in that area.
Fat Cobra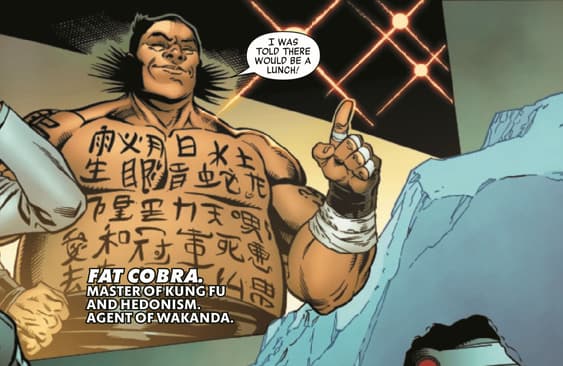 While Fat Cobra isn't as well-known as Iron Fist, he is one of the Immortal Weapons and one of the world's deadliest Kung Fu champions. He's also the defender of the mystical city Peng Lai, and a bit of a hedonist. Okoye has voiced her doubts about Fat Cobra, but he is currently a member of the Agents of Wakanda as well.
Rosalind Solomon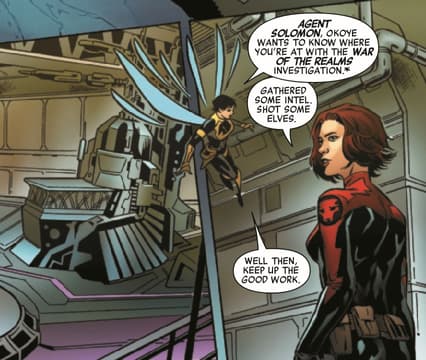 Former S.H.I.E.L.D. agent Rosalind "Roz" Solomon is so impressive that Thor Odinson once believed that she was the warrior who claimed his hammer as the new Thor. Now that S.H.I.E.L.D. is gone, Solomon works for the Agents of Wakanda as she gathers intelligence about the impending War of the Realms.
Odin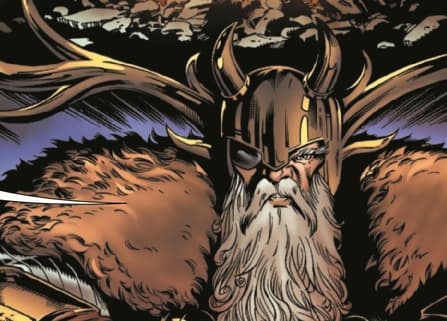 Although Asgard's All-Father is not officially a member of the Agents of Wakanda, he is serving as an adviser to Black Panther. Odin's insight into the history of the planet and the universe itself has proven useful to the new Avengers team, even if T'Challa doesn't seem to particularly enjoy Odin's company. Odin also provides a link between the current Avengers team, and the first Avengers from prehistoric times.
AVENGERS #12, written by Jason Aaron with art by Ed McGuinness and Cory Smith, is on sale now. Get it online or at your local comic shop!
The Hype Box
Can't-miss news and updates from across the Marvel Universe!