Comics
Published October 22, 2019
Become an Investigative Journalist with The Daily Bugle
Coming this January from Marvel Comics: 'Amazing Spider-Man: Daily Bugle' #1!

Job Summary:
Seeking a meticulous and collaborative Investigative Journalist at The Daily Bugle in New York, NY. The position will join Robbie Robertson and his staff in uncovering untold stories regarding vigilante Super Heroes as well as high-ranking government officials across the city.
Details: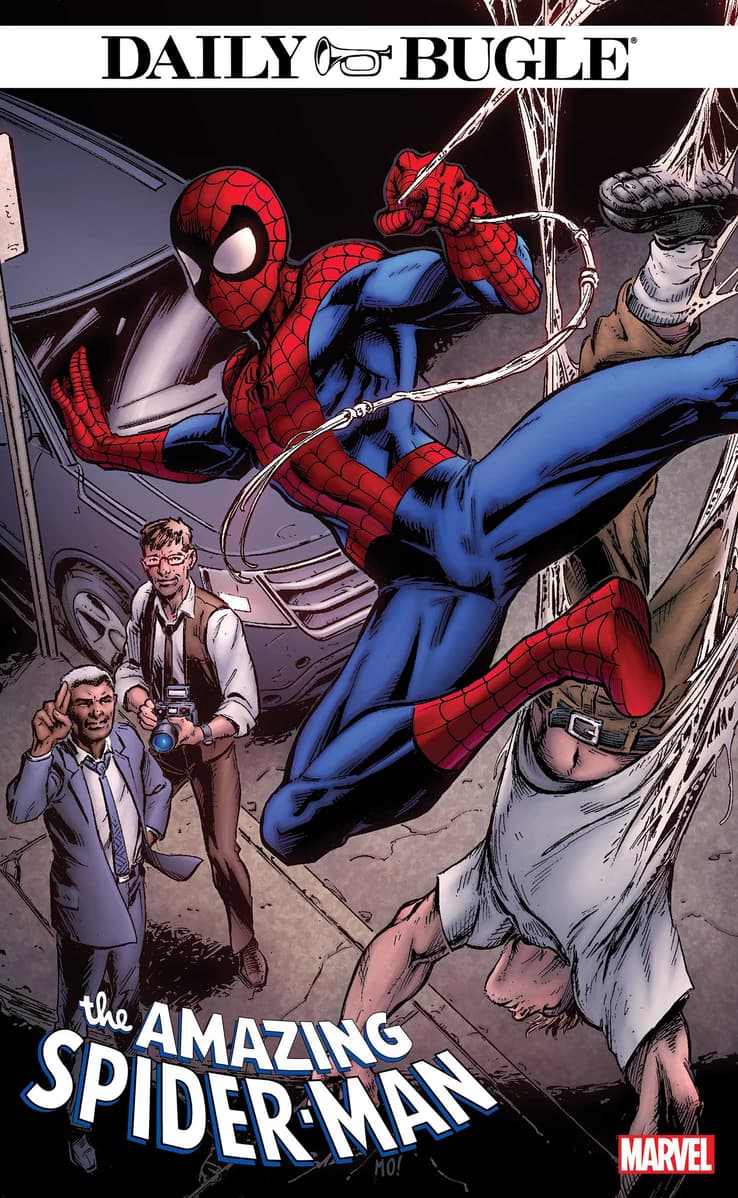 Since the very beginning, The Daily Bugle has been an essential part of Spider-Man's adventures—and now the Marvel Universe's chief newspaper will be headlining a thrilling new limited series!
Coming in January, AMAZING SPIDER-MAN: DAILY BUGLE will give readers an inside look at the ever-exciting world of investigative journalism as Robbie Robertson follows a lead into Spider-Man and Kingpin's past. And like any great news story, the series will have revelations that will change the way you view Spidey forever as Robbie discovers a secret that will affect anyone who's ever come into contact with the Web-Slinger.
In a city under Mayor Wilson Fisk, keeping the public informed is as essential as it is dangerous. Spanning five issues and tackling events from Nick Spencer's current run on AMAZING SPIDER-MAN, this tale will be chock full of twists and turns as The Daily Bugle team uncovers a deadly truth...
Visit your local comic shop in January to read Mat Johnson and Mack Chater's new series!
The Hype Box
Can't-miss news and updates from across the Marvel Universe!