Comics
Published March 26, 2019
Behold, the Official Soundtrack to the War of the Realms
Marvel's upcoming comic event has equally epic music to go with it!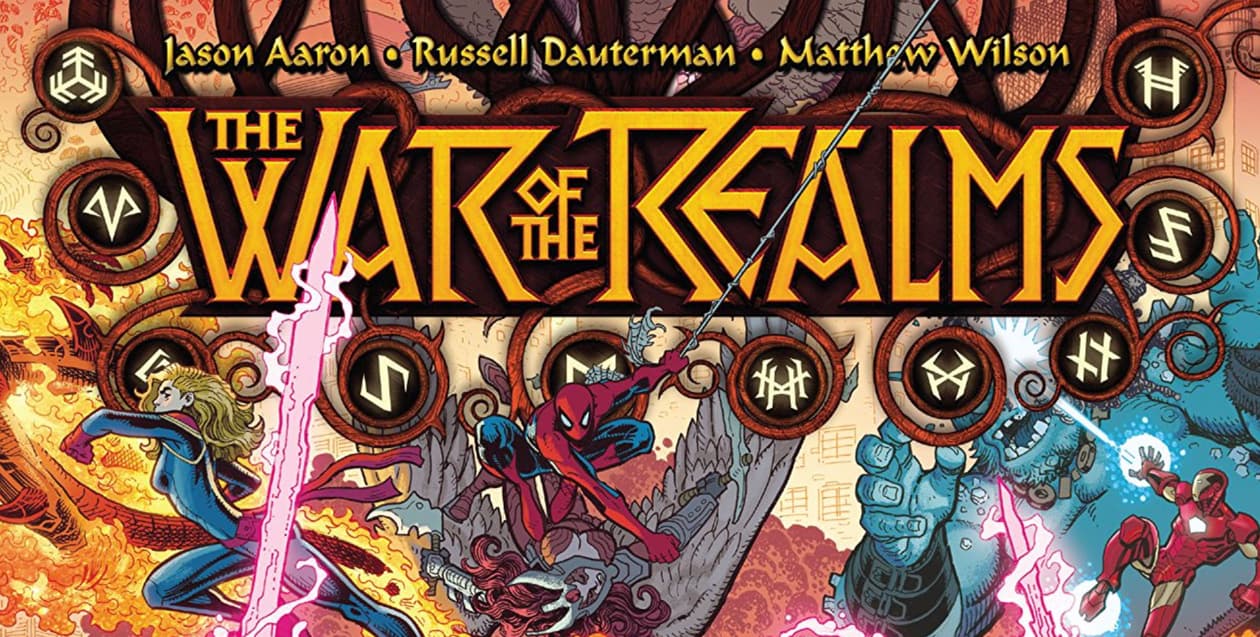 The War of the Realms is fast approaching as we near the release date of WAR OF THE REALMS #1 on Wednesday, April 3. This massive Marvel Comics event -- from the creative team of writer Jason Aaron, artist Russell Dauterman, and colorist Matthew Wilson -- will span the entire universe as Malekith the Dark Elf wreaks havoc across the ten realms and seeks out Midgard (Earth) as his next and final conquest.
What better way to kick off this massive, intergalactic battle than with musical accompaniment? Today, Marvel Entertainment brings you the official WAR OF THE REALMS soundtrack theme by Jimmy Urine of Mindless Self Indulgence, which was produced with creative input from none other than Jason Aaron himself! Recorded live at the gateway of the Black Bifrost, it's a song so epic even Surtur sheds a tear when he hears it!
You can stream the official WAR OF THE REALMS soundtrack for free at Marvel.com/waroftherealms and listen to it on the latest episode of This Week in Marvel at Marvel.com/podcasts or wherever you get your podcasts. You can also listen to it below! It's the perfect reading companion to the upcoming comic event, whether you're catching up or saving your strength for issue #1!
WAR OF THE REALMS #1, written by Jason Aaron with art by Russell Dauterman and colors by Matthew Wilson, goes on sale Wednesday, April 3. Pre-order your copy today online or at your local comic shop!
The Hype Box
Can't-miss news and updates from across the Marvel Universe!