Comics
Published February 1, 2023
Black History Month Variant Cover Artists on Their Marvel Origin Stories
Hear from this year's lineup of artists about the Marvel moments, stories, and characters that inspired a career in comics!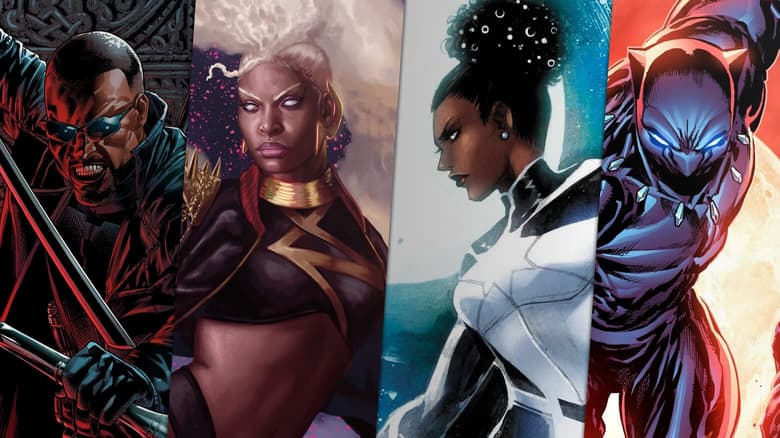 We spoke to this year's artists behind the Black History Month variant covers—Chris Allen, Ernanda Souza, Karen S. Darboe, and Ken Lashley—about their favorite Marvel moments, plus what inspires them as artists. Best of all, you can pick up each of these special edition variants, plus more Black History Month specials, in comic shops this month!
CHRIS ALLEN
"It's important to see that there's a place for every story in the Marvel saga. There is an importance in seeing yourself in the mythologies that we tell each other. We can be the king, the villain, the fighter, the archer, and the dragon. The truth is that we are all of those things and when you give people a mythology in which they can view themselves, like Wakanda or like the worlds of the X-Men, it empowers them in ways that can be very surprising."
Pick up Chris' variant cover to MOON KNIGHT #20—a Moon Knight/Blade showdown—in comic shops today!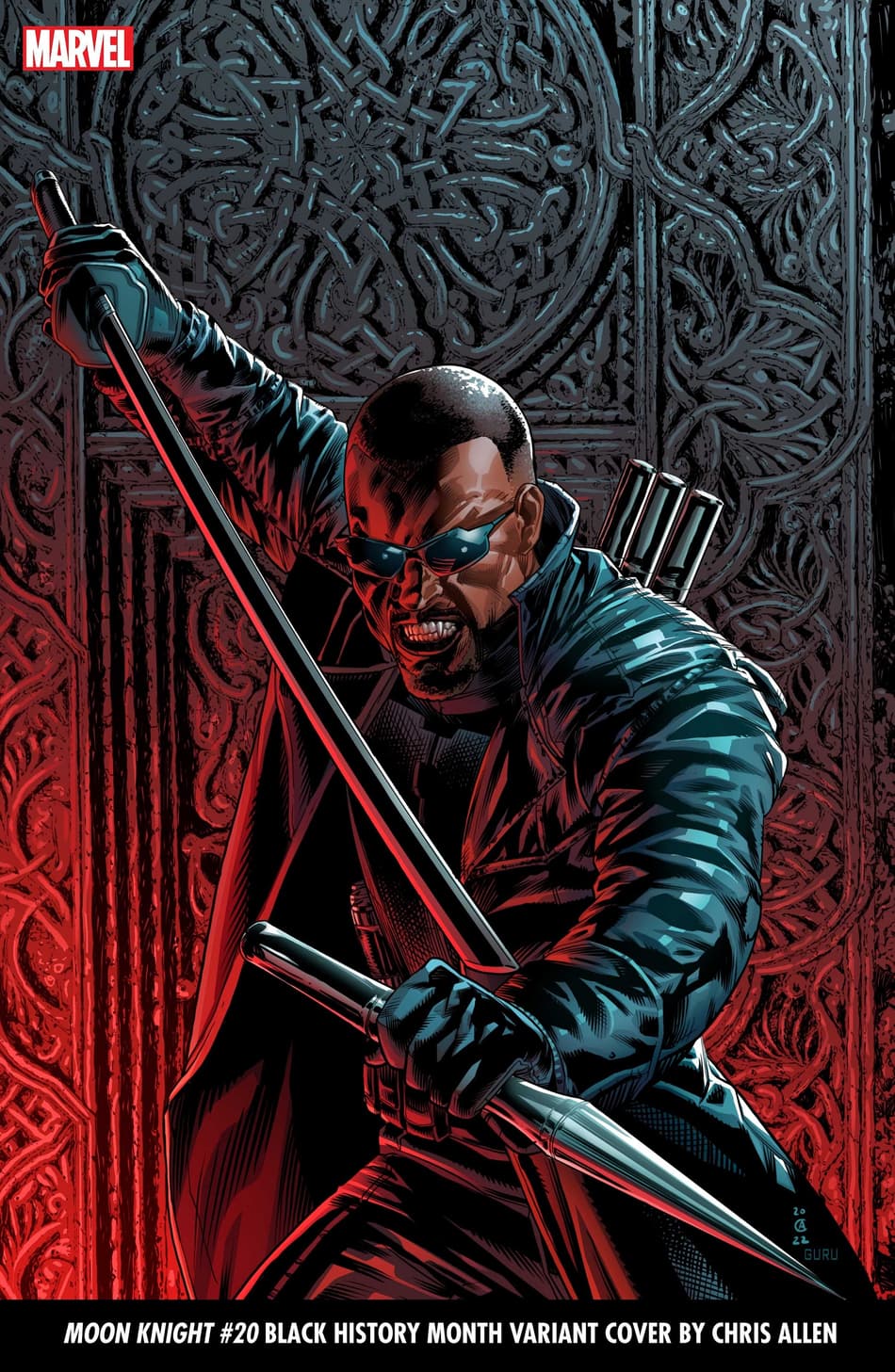 ERNANDA SOUZA
"What drove me into comics was the '90s cartoon X-Men: The Animated Series. I loved everything about it (the intro song? *chef's kiss*), and that made me interested in searching more about popular art. Playing the [arcade games] just made my interest stronger; after that I started to understand that art was not only about 'fine art.' It would take me a whole childhood plus my college years to find out I could work doing comics, book covers, and art for games, but I was so happy when Marvel called me to do covers for Black History Month and draw some of my favorite characters. After Jubilee, Blade is still my favorite!"
Pick up Ernanda's variant cover to SCARLET WITCH #2—a Scarlet Witch and Storm team-up with interior art by Chris Allen—in comic shops today!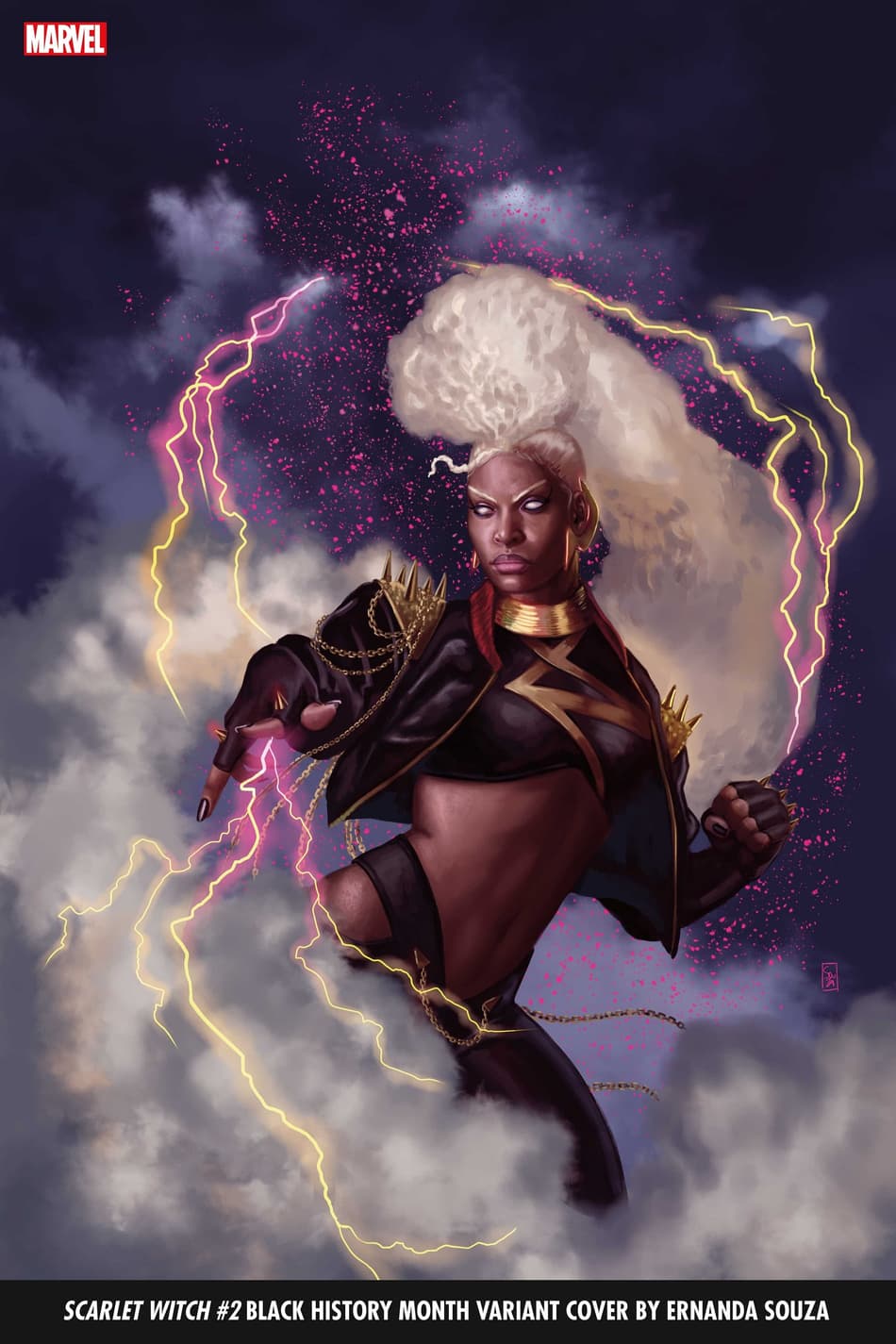 KAREN S. DARBOE
"Since I was a kid I was passionate about drawing, and I already aspired to draw comics in the future, all because of my mother. She revealed to me the shocking truth that comics are hand drawn by people and not by some sort of transcendental being or machine as I thought! In my little tiny brain those drawings were just too perfect! Because of this my hunger for improvement skyrocketed, and I was driven to various books mostly because of the art. [One of the first things] that caught my eye was SHANNA, THE SHE-DEVIL (2005) by the amazing Frank Cho! That was my very first Marvel book and the beginning of my love for American-style comics and Cho's art, which is still a huge inspiration for me, a girl that loves to represent women and their beauty."
Pick up Karen's variant cover to SPIDER-MAN #5—an action-packed Spider-Man/Photon adventure—in comic shops February 15. And, see more of her work in the pages of BLOODLINE: DAUGHTER OF BLADE, on sale now!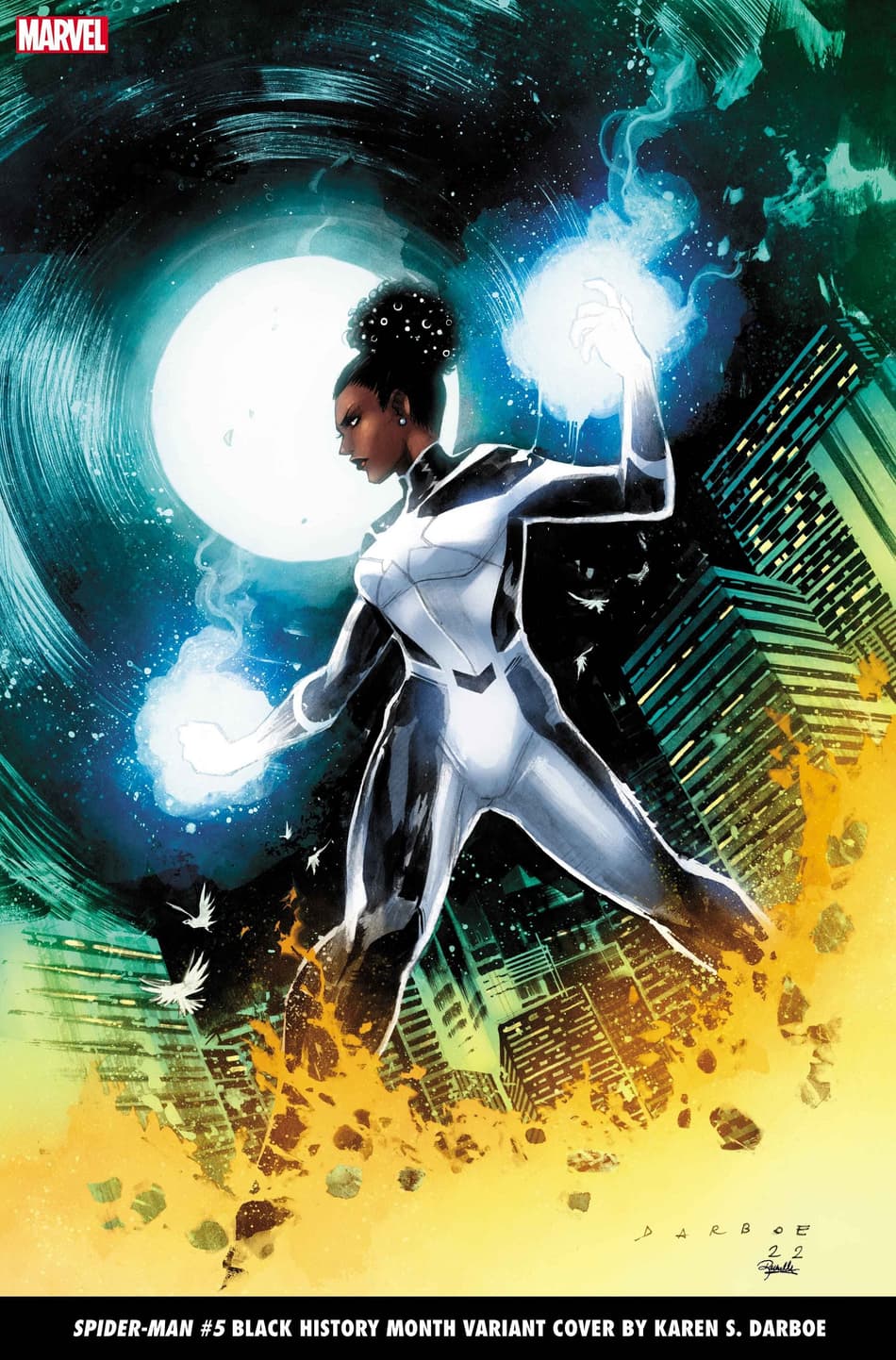 KEN LASHLEY
"I grew up a Marvel kid...my first love was the UNCANNY X-MEN. I think l traded for UNCANNY X-MEN (1963) #113 and others from the John Byrne run from my buddy Jimmy...poor guy. I think I traded some random books for it.
I was never so proud of the day I actually got to draw the UNCANNY X-MEN...truly a full circle moment. Honestly, getting to work on Spider-Man is insane too, and the story I worked on for Black History Month is not something people would expect from me. The Spider-Verse universe has its own flavor and it's fun to play with the visual language already established. I can't wait for everyone to check it out!"
Pick up Ken's variant cover to THOR #31—featuring Thor and Black Panther—in comic shops February 22. You can also see his work on the cover of anthology special MARVEL'S VOICES: WAKANDA FOREVER, on sale February 15!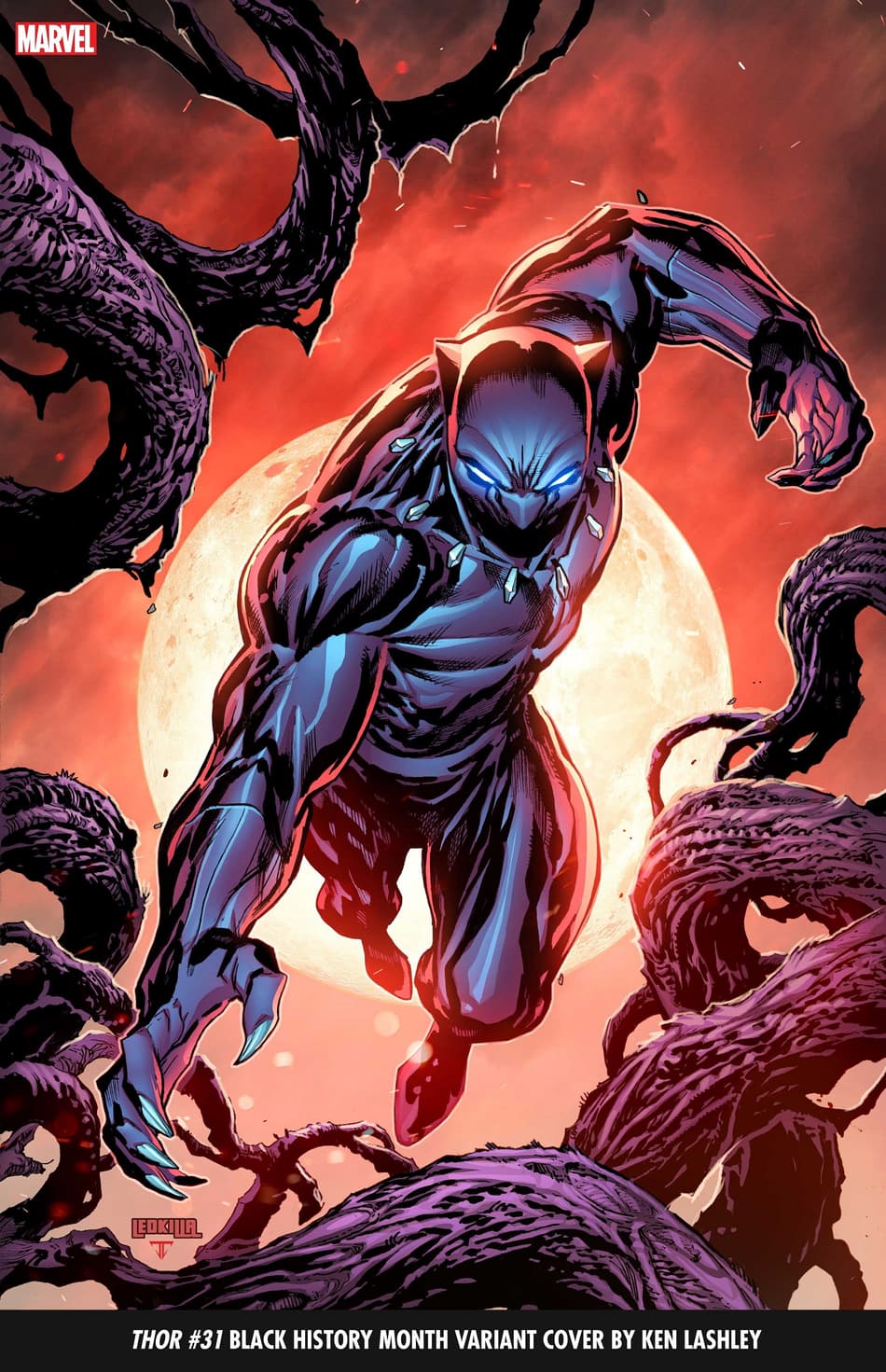 Stay tuned to Marvel.com for more Black History Month spotlights, and read more about the series and stories featuring Marvel's Black heroes and creators dropping this month.
The Hype Box
Can't-miss news and updates from across the Marvel Universe!