Comics
Published May 21, 2020
Black Panther and Klaw's Comic History
These forever foes have serious beef. Read "Klaw Stands Supreme," now FREE on Marvel Unlimited.
READ BLACK PANTHER (2016) #13-18 AND #166-172 FOR FREE HERE!
It was a day like any other for young Wakandan prince T'Challa… until an assassin named Ulysses Klaue forever changed his life. Interested in Wakanda's natural resource of Vibranium, Klaue assassinated T'Challa's father, and King of Wakanda, T'Chaka. That world-shattering moment from T'Challa's youth started a lifelong rivalry between the then-future king and the murderous villain soon to become known as Klaw. It has been a constant, steadily accelerating feud, but someone has got to win eventually, right?
Right now, you can read the war-torn history between Wakanda's king, AKA Black Panther, and the Murderous Master of Sound, AKA Klaw, in BLACK PANTHER (2016) #13-18 and #166-172. The entire arc is now free on Marvel Unlimited, a digital comics mega-library of over 27,000+ issues.
Check out Black Panther and Klaw's milestone meetings below, all leading up to their pinnacle standoff in "Klaw Stands Supreme."
FIRST ON-PANEL MEETING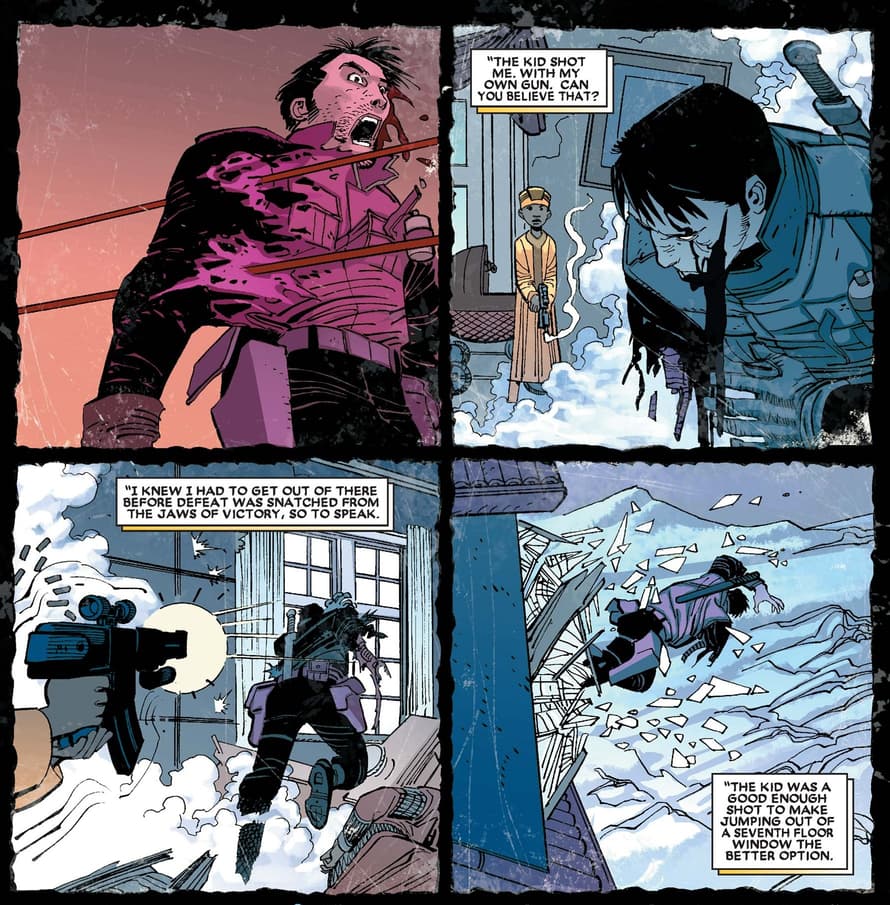 Although their first encounter happened in Black Panther's second appearance in FANTASTIC FOUR (1961) #53, their origin was modernized in BLACK PANTHER (2005) #3, featuring T'Challa as a child.
When the world's top assassin sought Vibranium and killed the reigning Black Panther, his successor, T'Challa, picked up Klaue's weapon and shot him through his hand causing irreparable damage. Klaue escaped, but this pivotal meeting with the young prince led to his subsequent transformation. His sponsors experimented on him for nearly a decade, giving him a highly-advanced prosthetic hand capable of converting sound energy into controlled blasts of force. And Klaw, the Super Villain, was born.
Want yet another version of this first meeting? Try BLACK PANTHER (1998) #5.
THE EVOLUTION OF KLAW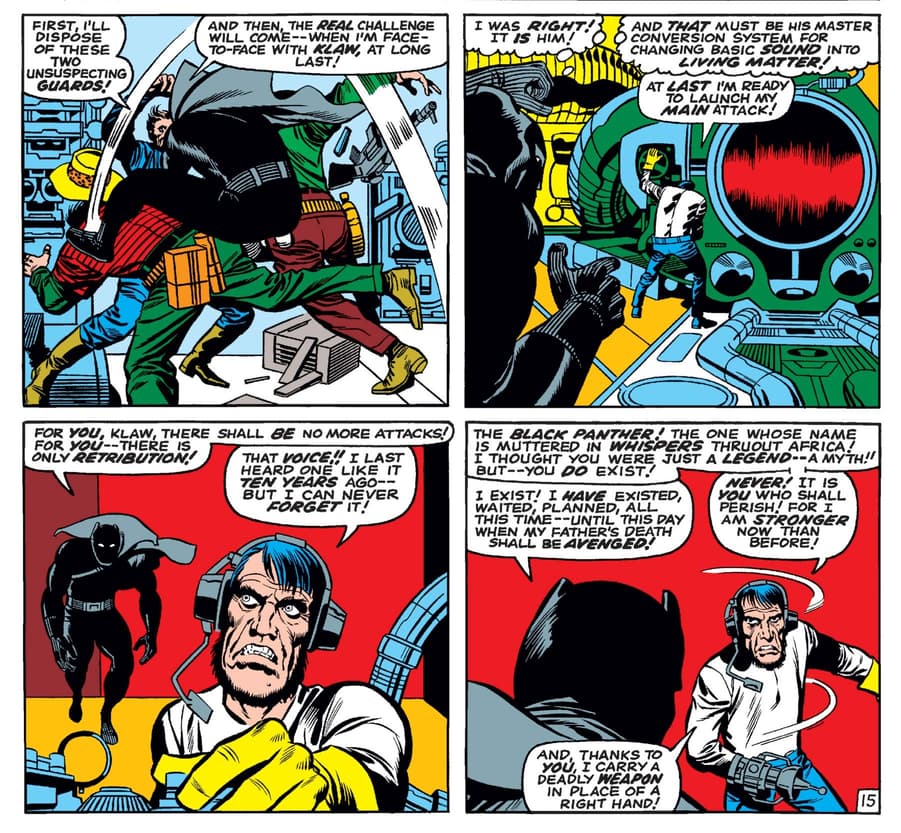 The next time T'Challa encountered Klaue it was as the king of Wakanda. And the sonic manipulator was still seeking that precious Vibranium! Panther did have some impressive backup from the Fantastic Four, who also got to witness Klaw's demonstration of a sound converter powered by Vibranium. Klaw used this machine to create a simulation of an actual panther to fight T'Challa, but this "minion" was easily defeated. After the destruction of his sound machine, Klaw climbed into what remained of this weird, weird device, gaining vast superhuman powers—and gain them he did.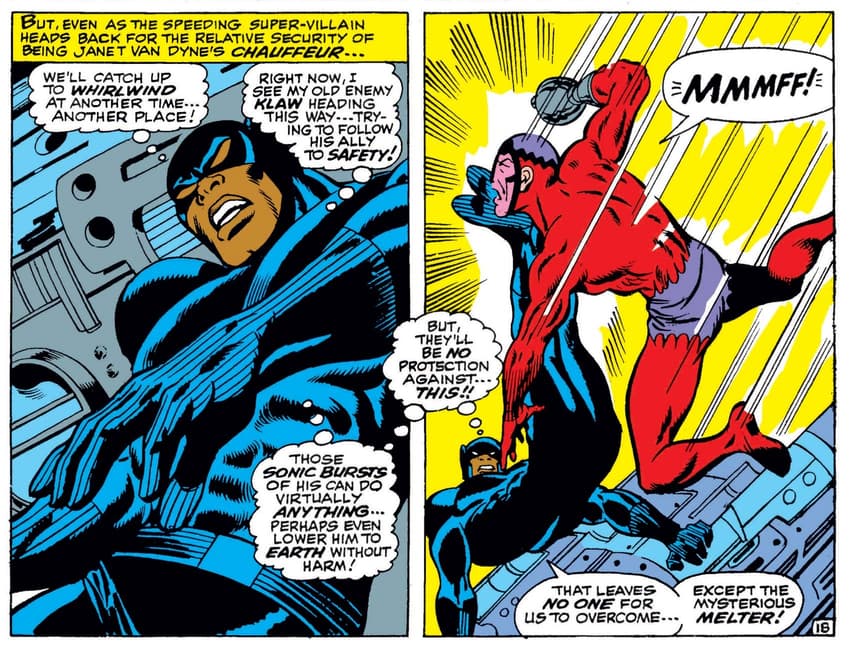 In AVENGERS (1963) #55, Klaw teamed with the Masters of Evil to capture the Avengers, including now-veteran member Black Panther. When Dane Whitman, AKA Black Knight, liberated them with help from Iron Man's butler Edwin Jarvis, the Panther and Klaw stood face-to-face once more.
After a considerable battle, Black Panther struck Klaw with a powerful kick, knocking the Super Villain out cold. But nothing keeps this baddie down—Klaw escaped custody, going on the lam and all but disappearing from Panther's life.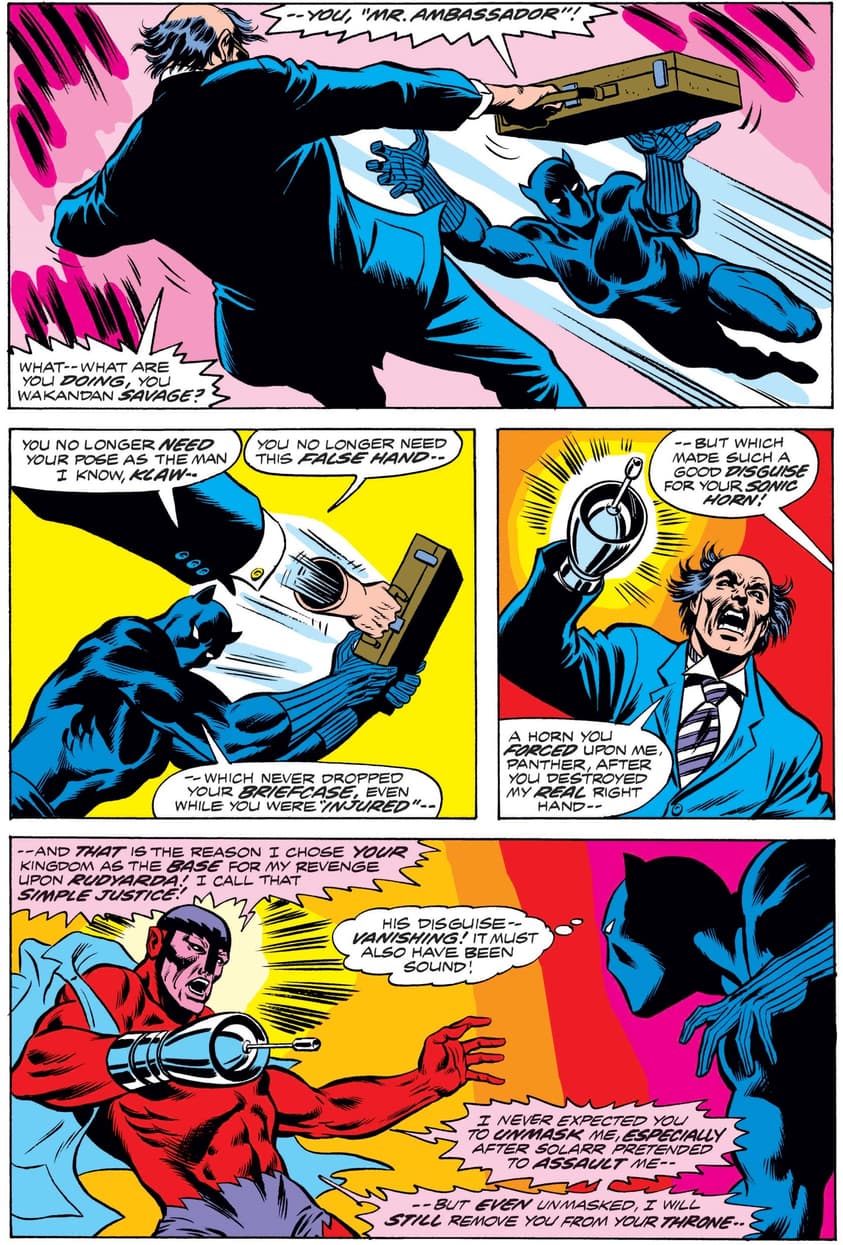 Inevitably, Klaw and Black Panther were destined to cross paths again, this time in AVENGERS (1963) #126. The ultimate mastermind, Klaw was suitably disguised, orchestrating a plot alongside career criminal Silas King, AKA Solarr. Solarr helped Klaw trap the Avengers in order to pressure Panther into abdicating the Wakandan throne.
Not enough scruples were taken on Klaw's part though, and Panther unmasked his menace, subduing him and Solarr in one fell swoop.
KLAW STANDS SUPREME?
Writer Ta-Nehisi Coates fully unpacked Wakanda's mythos and pantheon of gods in BLACK PANTHER (2016), chiefly in "Avengers of the New World" starting with issue #13. It's here that we see the disappearance of Wakanda's gods. In their wake, mystical portals start to open, releasing formerly-banished deities and monsters of Wakanda.
Klaw, with the help of criminals Ezekiel Stane and Doctor Faustus (plus the mind-controlling Zenzi), created a set of fake portals to distract T'Challa from an even greater unraveling. With Wakanda's forces occupied, Klaw was able to steal a hunk of Reverbium, a man-made variant of Vibranium. He used this Reverbium to amplify his sonic powers and fashion a replica of his unresponsive sister Julia. This bizarre resurrection had a few flaws to it, and was thankfully interrupted by Wakanda's Midnight Angels, two former members of the Dora Milaje. Julia, Klaw's beloved sister, was forever lost.
[RELATED: The Big Players in Ta-Nehisi Coates' 'Black Panther']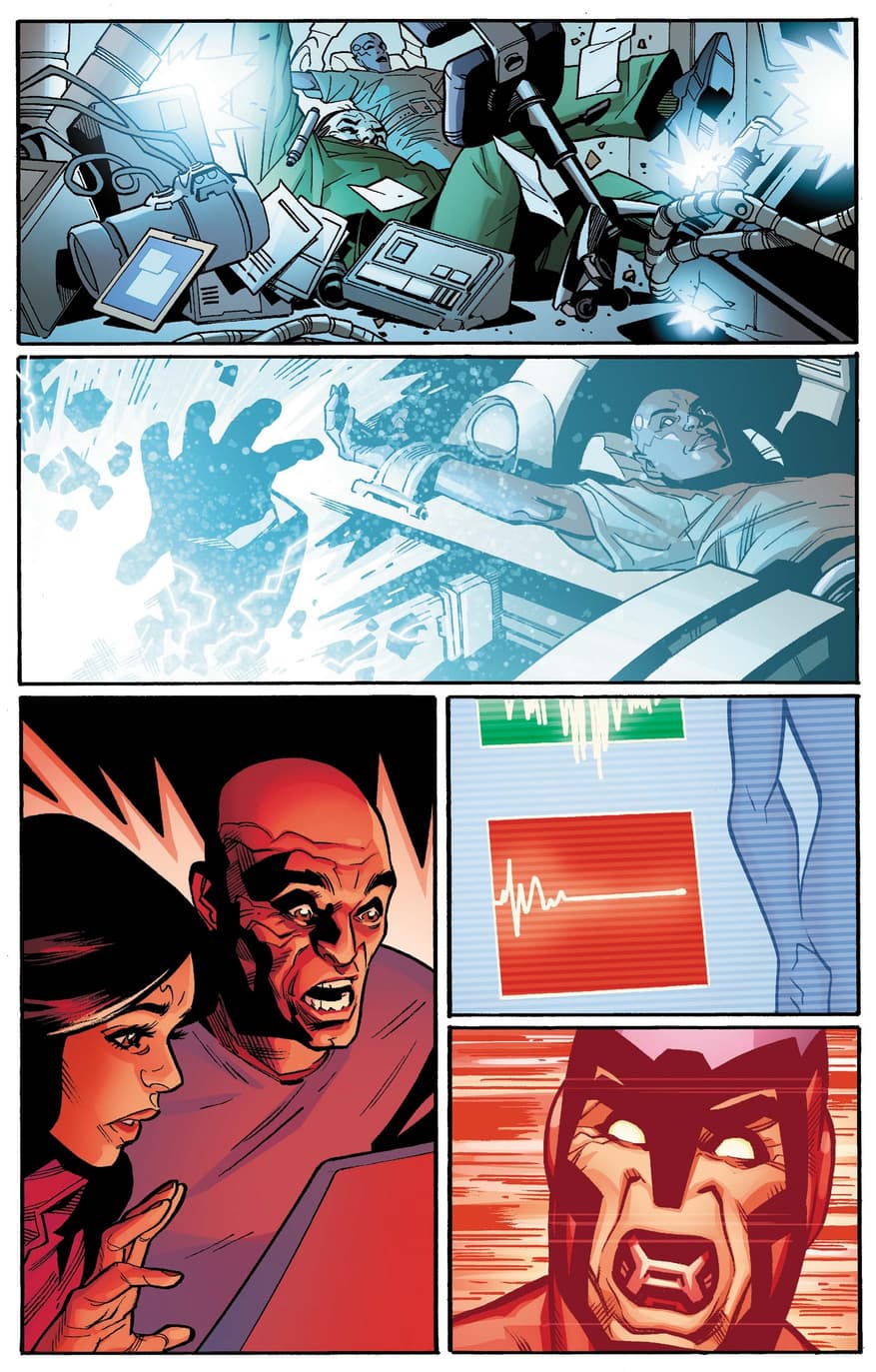 After quashing Panther's ally Eden Fesi, AKA Manifold, Klaw and Black Panther were steadied for one final standoff. Their abilities now an equal match, this duel was fated to end in death before gridlock.
But who will stand victorious? One? Both? Neither? Klaw has always had a certain control over the otherwise steely Black Panther, plus he's got the rep as an elusive escapee.
To see how it all shakes out, complete this chapter in full. Start with the iconic arc in BLACK PANTHER #13-18, culminating in issues #166-172. It's all free—and it's a key part of Marvel history.
Looking for more iconic arcs, complete events, and Marvel must-reads you can read for free? Read online here, or download or update the Marvel Unlimited app for iOS or Android at the Apple or Google Play app stores today.
For more of Marvel's greatest comic books in print, please reach out to your local comic book shop to ask about services they may offer, including holding or creating pull lists, curbside pick-ups, special deliveries and other options to accommodate. Find and support your local comic book shop at http://comicshoplocator.com.
The Hype Box
Can't-miss news and updates from across the Marvel Universe!