Comics
Published January 31, 2019
Black Panther and Wakandagate
A refugee crisis and a Tomorrow Fund scandal needs investigating!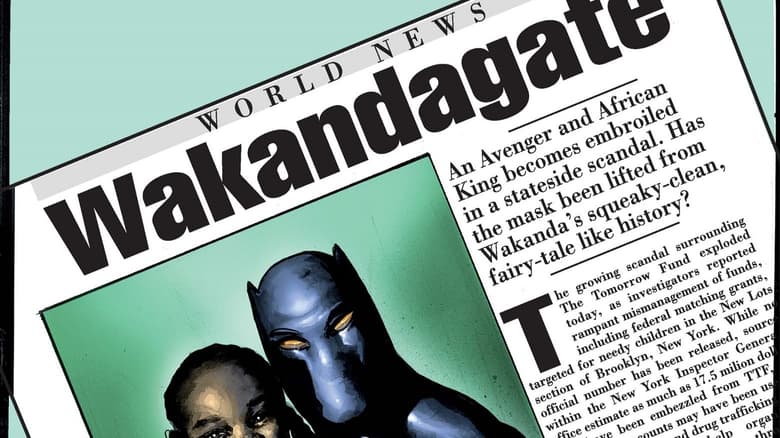 Jack Kirby's BLACK PANTHER series only lasted 15 issues from 1977 to 1979. The character moved around from place to place, starring in stories in MARVEL COMICS PRESENTS and guesting all over, but he didn't regain a solo series until 1998 when writer Christopher Priest debuted BLACK PANTHER with Joe Quesada and Mark Texeira. The first eight issues of that series also included the artistic talents of Joe Jusko, Vince Evans, Jimmy Palmiotti, and Amanda Palmer.
That first story, called "The Client," started with a trip to the United States for T'Challa, his bodyguards Okoye and Nakia, the older warrior Zuri, and a contingent of scientists so that the Black Panther could track down the murderer of a young girl who acted as the face for a charity he supported called The Tomorrow Fund.
Before leaving, T'Challa had opened a part of Wakanda for refugees from nearby warring lands. The problem, though, was that many of them hated each other. Conflicts easily and quickly erupted, but with their leader out of the country, Wakanda remained open to manipulation by a man named Achebe.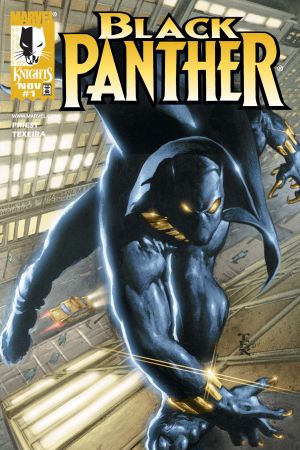 Black Panther (1998) #1
published

added to marvel unlimited

writer

penciller (cover)

inker

colorist

letterer

editor

penciler
What is Marvel Unlimited?
In addition to searching for the murderer and worrying about his homeland, Black Panther also soon found himself dealing with street gangs, Kraven the Hunter, the previously decommissioned Wakandan black ops squad Hatut Zerze—also known as the Dogs of War—oh, and the devil.
As it turned out, Mephisto helped Achebe gain the upper hand in Wakanda, which led to T'Challa's temporary exile from his home. The devil also played with the Dogs of War, especially their boss the White Wolf, and even helped a bunch of hoods hire Kraven.
Even with all of this going on, Black Panther remained a staunch hero who planned to do the best by everyone involved. He struggled with responsibilities between the dead girl and the troubles back home. He also made sure that his agents followed the laws of the U.S., which meant no killing. Though T'Challa took out many of the elements standing in the way, Achebe and his ilk still remained to pester him further into the series run.
Secrets of Wakanda
Readers found out about all of these adventures, along with healthy doses of Wakandan and Black Panther history, thanks to Everett K. Ross, an employee of the U.S. State Department. The character actually first appeared in KA-ZAR #17, which Priest wrote.
One of Priest's major additions to the Black Panther mythos in this arc, though, remains the Dora Milaje, which translates into "adored ones." The women—in the case of these issues Okoye and Nakia—came from various tribes and act not just as bodyguards, but wives-in-training, though T'Challa himself claimed that last part as purely ceremonial. As Ross explained in issue #3, acts of romantic intent from the king "would be a declaration of intent. And the girl could never marry anyone but the king."
The Hype Box
Can't-miss news and updates from across the Marvel Universe!