Comics
Published January 3, 2019
Black Panther's Expanded Origin Story
Who is Black Panther?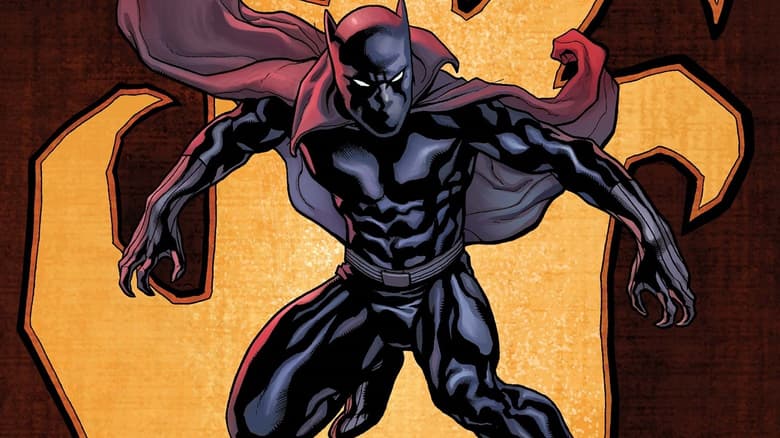 Every long-lasting hero needs a bit of an update now and then. Director-turned-BET President of Entertainment Reginald Hudlin stepped in for exactly that along with artist John Romita Jr. to recreate the T'Challa's early days in the pages of BLACK PANTHER #1-6 which debuted in 2005.
To give Wakanda even more cultural and technological significance, the first issue features a variety of attempted invasions by outside forces that soon discover why this place remains one of the few unconquered nations on the planet! Readers also see exactly how T'Challa became the Black Panther, besting the then-current representative, his uncle S'yan, years after the death of his father, T'Chaka.
Speaking of that death, instead of Klaw just traveling to Wakanda to get his hands on Vibranium, he's revealed as an assassin with a hatred for the place because his relative died as one of the foolish invaders back in the 19th century. He gladly takes on the assignment of killing the chieftain at a global economic conference right in front of his family. Though he succeeds in his primary mission, a shot from the young T'Challa not only saves his mother and sister, but also removes Klaw's hand.
Fueled by long-standing hatred, Klaw—now wielding a cybernetic enhanced hand with sonic powers—puts together a team of super villains including the body-swapping Cannibal, Rhino, Batroc, Igor "Radioactive Man" Stancheck, and a new Church-sanctioned Black Knight to destroy Wakanda. He also makes a deal with the neighboring despot of Niganda to use his
The Wakandans make relatively short work of most of Klaw's agents, but some temporarily get the upper hand on Panther's mother the Queen and sister Shuri. And yet, T'Challa understands that the women his life can more than handle themselves and that they all agree the safety of the nation surpasses the importance of their own.
As all of this goes on, the United States government presses Everett K. Ross for information about Wakanda, giving the reader an excellent history lesson in the process. Feeling uncomfortable with the nation's immense power, resources and wealth, the U.S. sends in zombie troops to "help." As you might expect, they arrive after Black Panther and his people put down the threat. The king shows mercy in giving them one hour to remove themselves from Wakandan soil before considering their presence an act of war.
Hudlin's first arc of the series not only builds on and reshapes Black Panther and Wakanda, but also firmly places both in the Marvel Universe by utilizing a unique variety of existing characters to tell a story that expertly displays not only the benefits of an intricate shared universe, but also the immense talents of Romita, Jr. and his sometimes-beautiful and sometimes-brutal pages.
Secrets of Wakanda
Ever wonder exactly how the Black Panther mantle moves down through the ages? Ross explains all of it in issue #2: "The Black Panther is the ruler of Wakanda. It's a spiritually-based warrior cult. Sort of like being Pope, President and head of the joint chiefs of staff all at once." He goes on to detail that, while the title does move down the hereditary line, subjects must train from youth to even have a chance of obtaining the honor. Still, to keep the process open, anyone can challenge the Panther to combat on a certain day every year. T'Challa bested his uncle on one such day to take the role previously held by his slain father. As it turns out, T'Challa's sister intended to take their uncle on that same day, but her brother literally beat her to the punch.
The Hype Box
Can't-miss news and updates from across the Marvel Universe!