Comics
Black Panther's Pride: A Nation Under Our Feet
Ta-Nehisi Coates and Brian Stelfreeze join forces to attack T'Challa from all sides!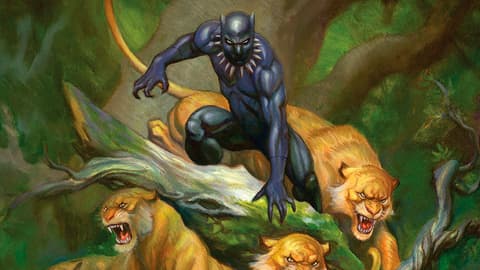 Read through some of T'Challa's most thrilling adventures on Marvel Unlimited to mark Black Panther's 50th anniversary!
Few kings have dealt with as much as T'Challa and remained on the throne. The attacks from Doctor Doom and Namor continued to harm his people while their previous leader, Queen Shuri, died at the hands of the Cabal's forces. Coming back from the events of Secret Wars, some might have thought that The Black Panther might be able to take a breather, especially after helping to save all of reality in that event.
But that proved to not be the case as seen in the new volume launched by Ta-Nehisi Coates and Brian Stelfreeze earlier this year. In the first issue alone, T'Challa dealt with a mind-controlled mob at the Vibranium mound, a pair of rogue Dora Milaje who stole high-tech armor, and a brewing rebellion stirred up further by Zenzi and Tetu.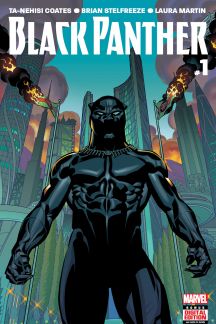 As the arc continues to grow and build, these forces came together with the likes of Ezekiel Stane to create a war that nearly destroyed the life of Queen Mother Ramonda and also threatened to tear the country apart. Always a few steps ahead of the game, T'Challa kept tricks up all his sleeves and even called in some help from Storm, Luke Cage, Misty Knight, and Manifold. But, will all of this be enough to keep him in charge? Only time and the rest of the story will tell!
Secrets of Wakanda
Shuri perished trying to keep Wakanda safe before Secret Wars. In this new volume, T'Challa secretly attempted to bring his sister back through cloning while she repeatedly appeared with a caretaking Griot in a place called the Djalia, otherwise known as the plane of Wakandan ancient memory. While in this realm she—and by extension we—learned more and more about the great history of Wakanda than ever before, some of which will carry over into the new series BLACK PANTHER: WORLD OF WAKANDA co-written by Coates and Roxane Gay.
Thanks for celebrating Black Panther's 50th anniversary with us. Keep an eye on Marvel.com for more news out of Wakanda.
The Hype Box
Can't-miss news and updates from across the Marvel Universe!