Comics
Published September 25, 2019
Blade's First Appearance in the Marvel Universe
Revisit 'Tomb of Dracula' #10 as you read the Vampire Hunter in this week's 'Strikeforce' #1!

Sometimes it takes a monster to catch a monster.
In this week's STRIKEFORCE #1 by Tini Howard and German Peralta, Angela, Spider-Woman, Wiccan, the Winter Soldier, Monica Rambeau and Daimon Hellstrom join Blade to take on a threat that even the Avengers can't handle...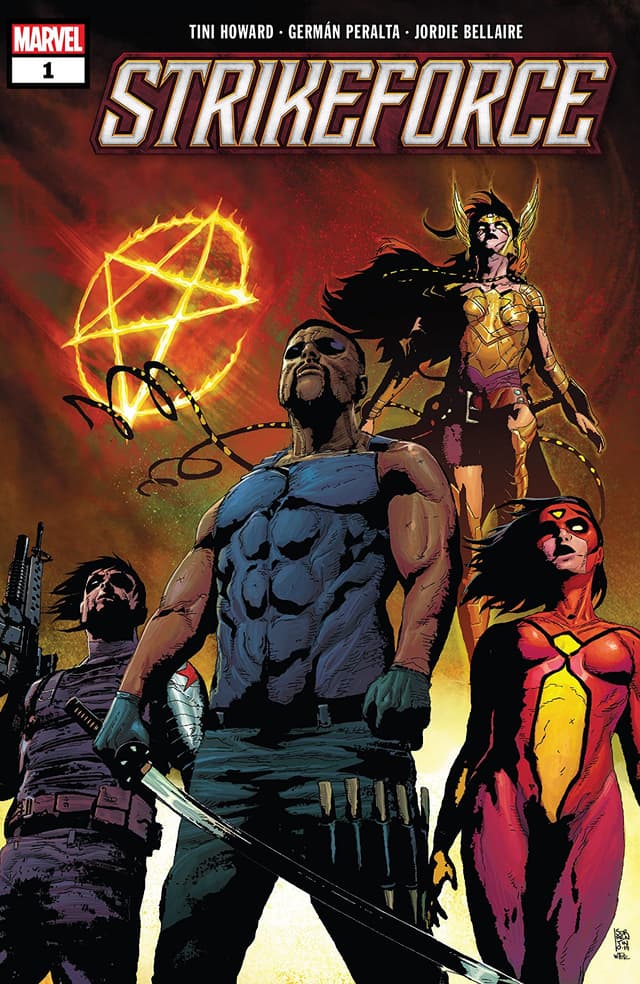 So, while the vampire hunter joins these heroes in a dark new battle, we decided it was the perfect time to hit the rewind button and check out Blade's very first appearance!
The man once known as Eric Brooks made his debut in another monster-infested book, back in 1973's TOMB OF DRACULA #10 by Marv Wolfman and Gene Colan. Wearing the same green jacket and yellow goggles readers of STRIKEFORCE #1 will recognize, Blade announced himself by saving a couple from a trio of vampires, killing all three.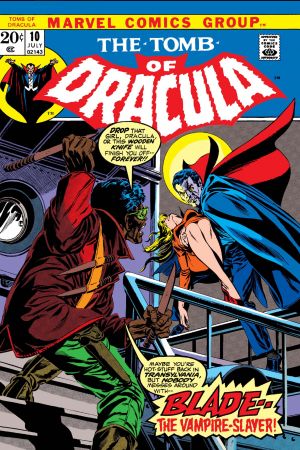 Tomb of Dracula (1972) #10
published

added to marvel unlimited

penciller (cover)

penciller

writer

inker

colorist

letterer
What is Marvel Unlimited?
The stylish slayer had already gained a reputation with the bloodsuckers and his fellow hunters like Quincy and Edith Harker. Blade had no time for them, looking down on the elder Harker for not being able to kill Dracula over the course of several decades.
To prove himself, Blade donned a wet suit and swam out to a yacht that the Count had commandeered for his own nefarious purposes. There, the hunter finally battled his prey, but Dracula got away, distracting Blade with a series of bombs his minions planted around the ship. While the vampire flew off in his bat form, the slayer did his best to clear the deck before it exploded.
Blade returned for a TOMB OF DRACULA run from issues #12-19 and scattered issues beyond that. The vampire actually called the hunter to him in his castle where he began working with the Harkers, Frank Drake, Taj Nital, and Rachel Van Helsing.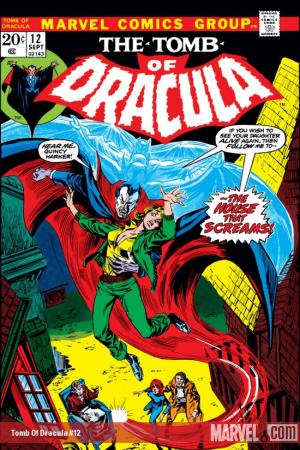 Tomb of Dracula (1972) #12
published

added to marvel unlimited

penciller (cover)

penciler

writer

inker

letterer

colorist
What is Marvel Unlimited?
In ish #13, Blade conveyed his origin story... When his mother went into labor with him, it proved more difficult than her friends could handle, so they called a doctor. This man turned out to be a vampire who bit his mother after sending the other women away. Her screams drew their attention, though, and they managed to chase the creature off.
Blade's mother died in labor, but the unique circumstances of his birth gave him not only a monster to hunt, but also made him resistant to a vampire's bite and hypnotic abilities. Years later, in 1999's PETER PARKER: SPIDER-MAN #7-8, the scientifically created Morbius bit Blade, which resulted in the vampire hunter gaining many of his prey's abilities—and a few of the weaknesses.
Since first making his presence felt over 40 years ago, Blade's made quite an impression on the world. He's starred in solo and team books and made a great deal of guest appearances. And now, with his appearances in AVENGERS (2018) and STRIKEFORCE, he's ready to thrill fans all over again.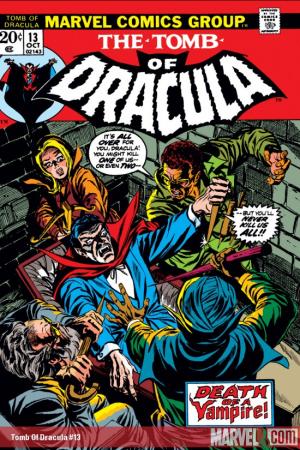 Tomb of Dracula (1972) #13
published

added to marvel unlimited

penciler

colorist

penciller (cover)

letterer
What is Marvel Unlimited?
The Hype Box
Can't-miss news and updates from across the Marvel Universe!