Comics
Cable: Big in Japan
Look back at some classic adventures set in the Land of the Rising Sun!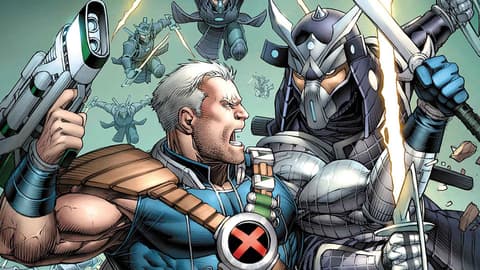 CABLE #2—due out June 28—finds our hero traveling back in time to feudal Japan in pursuit of a mysterious adversary! Marvel heroes have a long history of traveling to Asia's island nation, so take a look back at five other stories set in the land of the rising sun.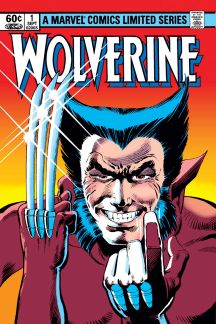 WOLVERINE
Wolverine stories could easily dominate any list of the best comics set in Japan, so let's start with the "best there is"—the original WOLVERINE #1-4, by Chris Claremont and Frank Miller. One of Marvel's first limited series redefined the character as he traveled to Japan to find his long-lost love, Mariko Yashida. Shingen, her crimelord father, forced her to marry one of his stooges, which did not set well with Logan. Miller and colorist Glynis Oliver provide ninja fights amidst the neon lights of Tokyo, making this not only the must-read Wolverine tale, but also one of the quintessential works within comics as a whole.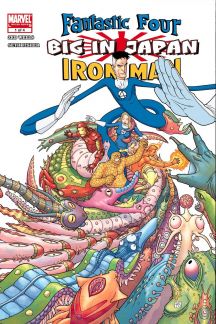 Fantastic Four/Iron Man: Big in Japan (2005) #1
Published: October 05, 2005
Added to Marvel Unlimited: November 13, 2007
Rating: T
What is Marvel Unlimited?

FANTASTIC FOUR & IRON MAN
While action and drama typically drive Wolverine's journeys to Japan, "fun" fueled this comic by Zeb Wells and the late Seth Fisher.  The Fantastic Four head abroad for a ribbon-cutting ceremony at Tokyo's new Giant Monster Museum and Expo Center, when—you guessed it—giant monsters attack. Luckily Iron Man also had business in the area and joined the fray. Fisher created each monster as a dedicated work of art for an insanely delightful story that never lets up.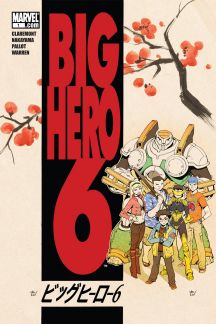 BIG HERO SIX
Before jumping to the big screen, Hiro, Baymax and the rest of the team starred in two different series: one by Scott Lobdell and Gus Vasquez in 1998, and another by Chris Claremont and David Nakayama in 2008. When the Japanese government decides they need their own team of heroes, they recruit Silver Samurai, Honey Lemon, and the rest of the crew, who battle the likes of Everwraith and Yandroth.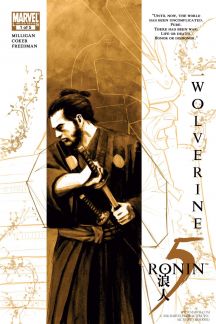 5 RONIN
The 2011 series 5 RONIN recast Hulk, Wolverine, Deadpool, Punisher, and Psylocke as master-less samurai living in 17th century Japan. Featuring the work of Peter Milligan and a variety of artists, including covers by David Aja, each issue told the story of one of the five characters, whose destines became interlinked as they sought revenge against the dreaded Damiyo.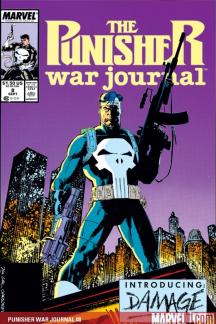 Punisher War Journal (1988) #8
Published: September 10, 1989
Added to Marvel Unlimited: May 27, 2010
What is Marvel Unlimited?

THE PUNISHER
Back in 1989, Carl Potts and Jim Lee introduced The Punisher to a group called the Shadowmasters, who graduated from PUNISHER WAR JOURNAL into their own series. This ancient clan of martial arts masters protected the province of Iga, and Punisher came into contact with one of them, Kathryn Yakamoto, who helped him infiltrate a ninja camp run by a shady American corporation. Later Frank Castle and Black Widow teamed up with them again against the Sunrise Society, a Japanese business used as a cover for a crime syndicate.
Travel to Japan once more with CABLE #2 by James Robinson and Carlos Pacheco!
The Hype Box
Can't-miss news and updates from across the Marvel Universe!