Comics
Published July 8, 2019
Celebrating Marvel in the '90s with Cullen Bunn
Look back at the weird and wonderful decade with one of modern Marvel Comics' most prolific scribes!

Each week, the Best of the Decade column honors 80 years of comic book excellence by spotlighting series from the House of Ideas beloved by the best in the business!
The 1990s often get tagged as an era of excess when it comes to comics, with fans focusing on collecting over narrative, trying to snag books they thought would resell at an impressive price rather than following favorite characters or creators. Well before he achieved professional fame in the industry on titles like MAGNETO (2014) or X-MEN BLUE (2017), writer Cullen Bunn bucked this trend.
"At some point I just forgot all about the 'speculation" side of collecting,'" he shares. "I stopped buying books that looked like they might be valuable and I focused on stories. I bought a lot of lesser known [comics] at that time." And this deep dive into the more obscure offerings forged an affinity on Bunn's behalf for a book like BLACKWULF.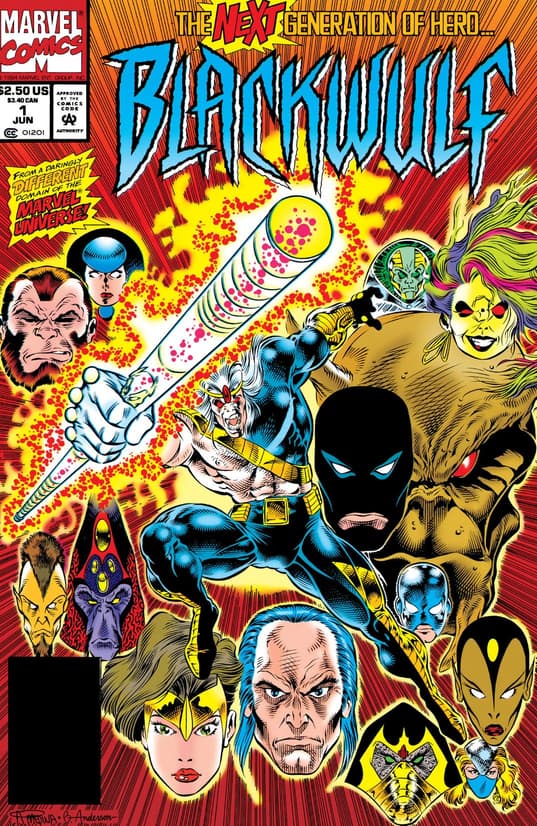 Running for 10 issues from 1994 through 1995, the series from writer Glenn Herdling and artist Angel Medina flies under most radars, but Bunn appreciated this burst of originality and effort at building a new mythology within the Marvel Universe.
"I do own a custom bound edition of BLACKWULF," the creator confesses. "I felt like it was one of many books that would never be collected otherwise, and this way I was able to include the character's first appearance in THUNDERSTRIKE as well."
We went a few more rounds with Cullen about his earliest comic book memories, plus more '90s deep cuts you'll want to check out.
Do you remember your first Marvel comic?
I remember when I was very, very young I was sitting on the floor flipping through an issue of [UNCANNY] X-MEN (1963). After that—I'm not sure, because I was getting a lot of comics at garage sales. Big stacks of them! I remember reading a lot of IRON MAN (1968) and AVENGERS (1963) in those days, so it was probably one of those. Iron Man was my favorite character in the early days.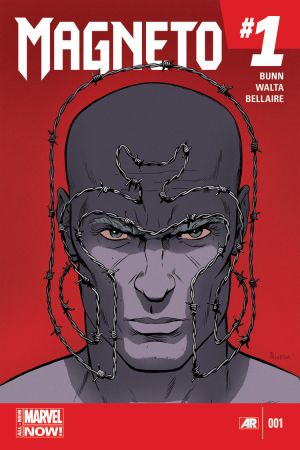 What Marvel books did you first start collecting regularly and why?
MICRONAUTS was the first Marvel comic I started collecting regularly. I simply fell in love with the world-building and mythology and the big sprawling story. I needed to know what was going to happen next. And I wanted to have all the issues in my collection. A little later, my dad and I collected UNCANNY X-MEN. He wasn't into comics, but he loved tracking down missing issues. We eventually collected the entire run. And I eventually sold them to pay for college. I've been re-collecting them. I'm about 13 issues from finishing up.
Do you recall your first comic book shop?
Not sure if it was the first comic shop I went to, but the first in my hometown was called Tales Resold. It sold used books and comics. Another of the first shops I went to was a permanent comic and record stall at the State Fair Fairgrounds flea market in Raleigh, North Carolina. The guy that ran the place, Jimmy, hooked me up with some awesome comics I might not have read otherwise. I also bought an AMAZING FANTASY (1962) #15 and [AMAZING] SPIDER-MAN (1963) #1 from him.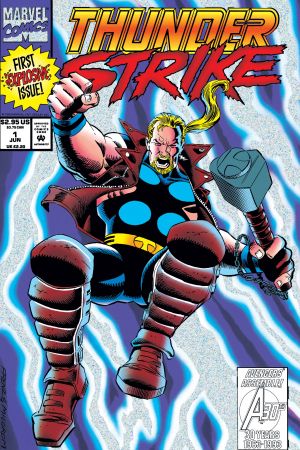 Thunderstrike (1993) #1
published

added to marvel unlimited

inker

letterer

colorist

penciler

penciller (cover)

writer
What is Marvel Unlimited?
Where were you as a fan when the '90s started?
At the beginning of the '90s I was stepping back from comics. I moved to a place with no shop, and I was buying comics off the shelf at a drug store, so it was pretty hit and miss for me. Around this time, I sold my entire collection, and I just stopped collecting all together for a while. A few years later, I took a job at a comic shop, and that got me back into reading and collecting comics.
What were your favorite Marvel characters and books during the 1990s?
I still enjoyed X-Men in the '90s, but two books really jump out as favorites: CLANDESTINE (1994) and BLACKWULF. Those books were something fresh and different and fun, and I loved them both dearly. Also HELLSTORM and DRUID. Those were great horror comics. All those titles burned bright and faded far too fast.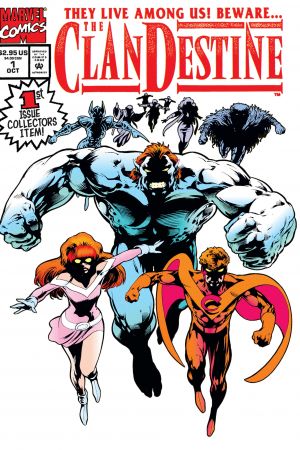 Clandestine (1994) #1
published

added to marvel unlimited

penciler

penciller (cover)

writer

inker

letterer

colorist
What is Marvel Unlimited?
Which '90s Marvel creators were most influential on you?
From the '90s, Warren Ellis and Alan Davis jump to mind. Very different styles creatively, but they both brought something different to their books. Their stories made me remember what I loved about comics in the first place: this deep world and mythology-building that drew me to books like MICRONAUTS when I was a kid.
Cullen Bunn takes on '90s classics like VENOM (2011) as well as newer concepts including ASGARDIANS OF THE GALAXY (2018) all at your disposal on Marvel Unlimited! Then visit Marvel.com's 80th anniversary hub page for more!
The Hype Box
Can't-miss news and updates from across the Marvel Universe!