Comics
Published April 16, 2019
Conan Reigns in 'Savage Sword of Conan: The Cult of Koga Thun' Black and White TPB
Coming to your local comic shop this October!
By Crom! This October, Marvel is proud to bring you the saga of the death cult of Koga Thun, presented in stunning black and white!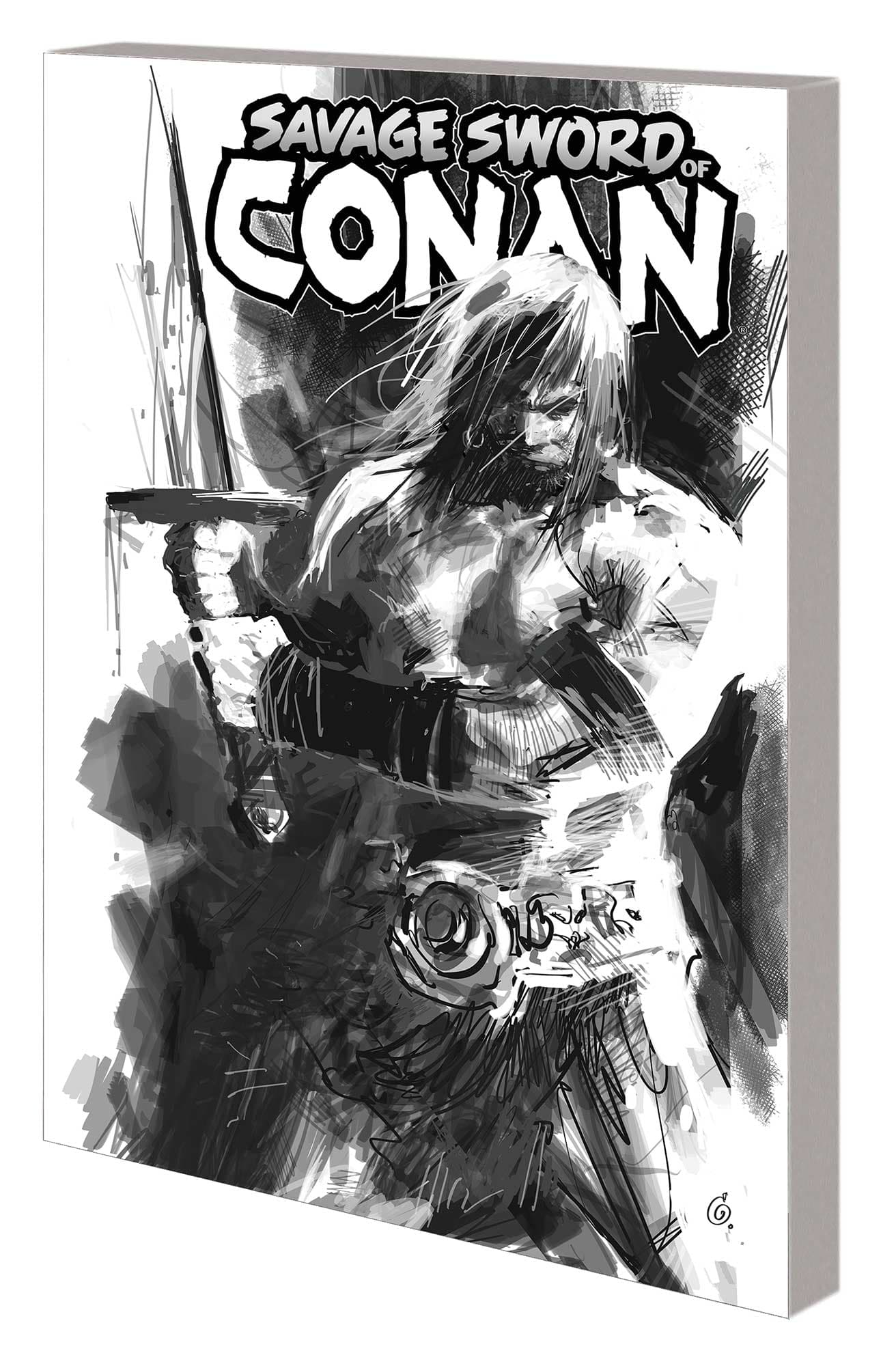 Bringing the famed sword-and sorcery epic to life through brutally sharp storytelling, Ron Garney's epic inked pages take an extra-special spotlight in this brand-new trade paperback that collects the most recent run of SAVAGE SWORD OF CONAN, written by Gerry Duggan.
"When Ron and I first discussed him illustrating this story, we knew we wanted to approach it in a style that would feel at home in the original SAVAGE SWORD OF CONAN, letting the final inked work contain all of the texture and detail and lighting cues to read standalone as well as it would in color," says editor Mark Basso. "Ron's extremely evocative ink work is second-to-none, and seeing it presented here in black-and-white makes for a distinct reading experience…a throwback to the original series in the best possible way and a showcase for Ron's incredible talent."
"I'm truly honored to have my work presented in this black and white format, in the greatest tradition of and Conan and the artistic greats that fueled our imaginations for so long," adds Garney. "It's been a hope of mine for a while now—since I was illustrating DAREDEVIL even—to see it shown this way, as I've felt this style I've developed is probably the way it would represent itself best and is meant to be interpreted. I'd like to thank Mark Basso and Marvel for making it happen, Gerry Duggan, Richard Isanove and Conan properties as well, and huge thanks to the fans who have shown me so much support for SAVAGE SWORD and my work in general. I hope you really dig it!"
Get the first look inside the trade with the gallery below, then pre-order the TPB with your local comic shop now!
The Hype Box
Can't-miss news and updates from across the Marvel Universe!