Comics
Published January 12, 2021
Revisiting 'Daken: Dark Wolverine' with Writer Rob Williams
Look back on a significant chapter of Daken's deep history with Marvel Unlimited!
Take a guided tour of Marvel's mightiest creators with Marvel Tales! Ben Morse, currently a visiting lecturer at UNLV, previously spent a decade working within the House of Ideas. In each installment of this series, he utilizes that insider knowledge—plus his lifelong fandom—to connect with comics professionals as they spin stories about the Marvel Universe and its inhabitants!
The titular son of Marvel's most famous X-Man had a few years under his belt as both a menace and sometime antihero when Rob Williams assumed the reins of DAKEN: DARK WOLVERINE in the midst of 2011. The British writer—familiar with Wolverine himself through black and white reprints of John Byrne's period on UNCANNY X-MEN that hit the United Kingdom during his formative time as a fan—saw a lot to explore.
"You figure Logan has lived a very long life, he's been about a bit, it makes sense," observes Williams on the genesis of Daken. "And then you get into the whole DNA of the character, the nature/nurture thing of how we all become who we eventually are. Logan only barely ended up on the side of the angels, would his son?"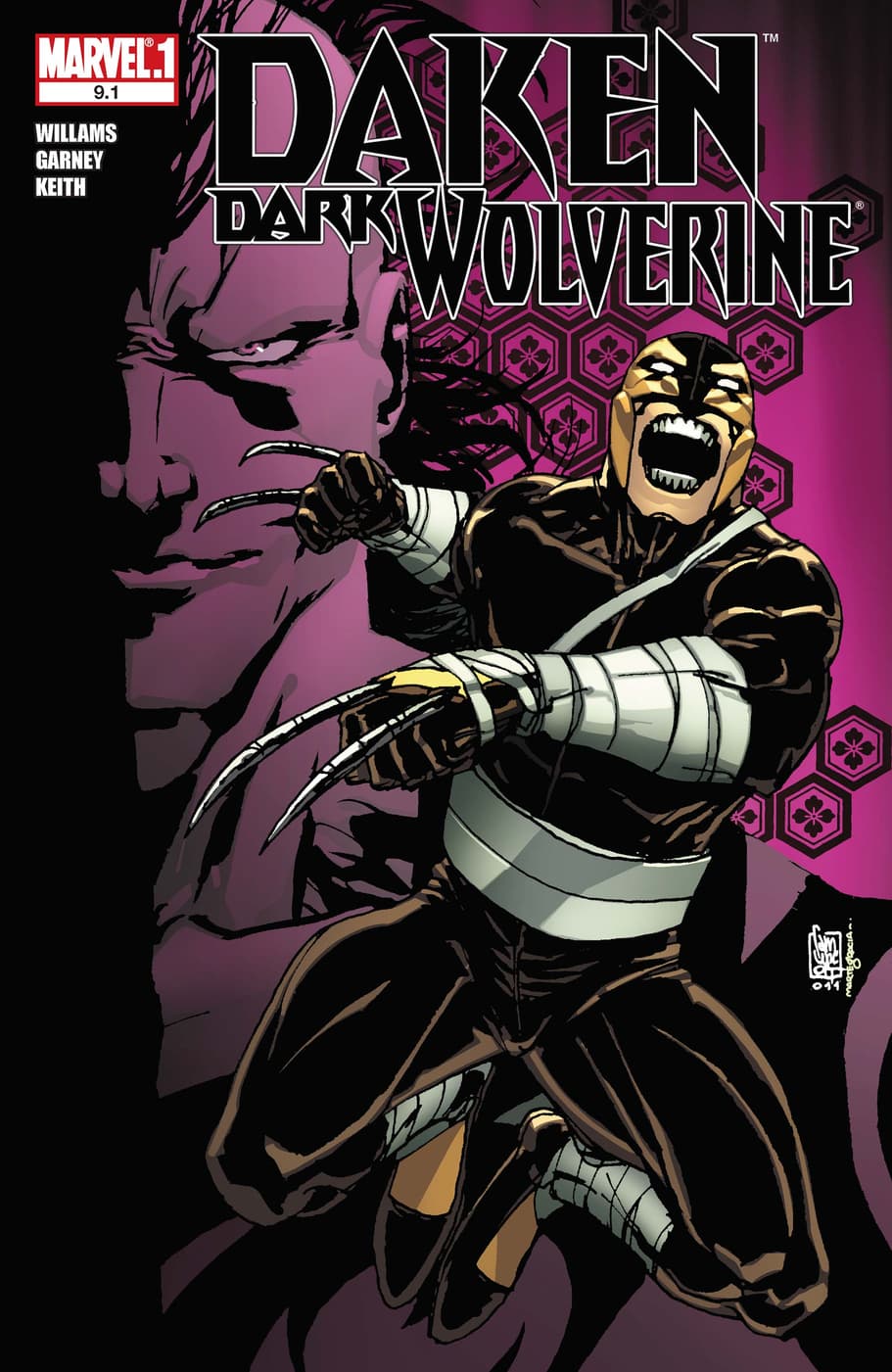 Coming off work on two one-shot specials with SHADOWLAND: GHOST RIDER and an issue of WHAT IF? focusing on Daken, Williams earned a shot at an ongoing series featuring the Spirit of Vengeance and the son of Wolverine. On the latter, joined primarily by artist Matteo Buffagni, he sought to figure out what made the complex character tick.
"I knew he was Wolverine's son and that he was a little more morally...lacking, shall we say," the writer relays. "And also that he was bisexual. There was a bunch of interesting character aspects to play with, including, importantly, his hatred for his father. I read the prior [run on DARK WOLVERINE] by Daniel Way and Marjorie Liu, to get up to speed. Then it was a case of trying to come up with a hook that would take the character somewhere new and exciting."
While Williams feels "as an antagonist to Logan seems the most interesting dramatic theme to follow with [Daken]," he made pains to pull his protagonist away from his progenitor for a time, situating him in Los Angeles with his own supporting cast and set of problems. "I wanted him to have his own journey, one that wasn't defined by his father being an X-Man. In [DAKEN: DARK WOLVERINE #9.1], which was beautifully drawn by Ron Garney, he stated 'I'm going to create.' He saw himself as an artist. An Aesthete. Things that Logan isn't.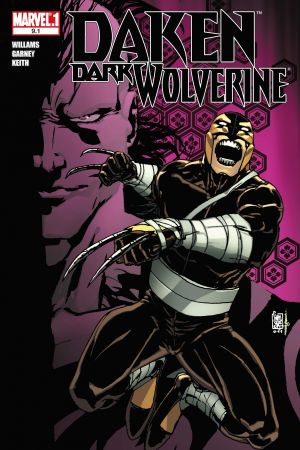 Daken: Dark Wolverine (2010) #9.1
published

added to marvel unlimited

rating

artist

letterer

colorist

writer

penciller (cover)

editor
What is Marvel Unlimited?
"Daken is all the mistakes and crimes of Logan's past brought to life. And for Daken, the way I saw him anyway, he's angry at the world, and out of control, and he was going to blame Logan for all that, because that's easier than taking a look at himself and his own failings."
Noting that "99% of Marvel stories are set around New York," Williams took his enterprise west to give Daken a fresh start. In a new locale, the clawed mutant focused on building himself up as a capable villain and crime boss, his "year one" as a force in the Marvel underworld. The setting also lent itself to guest appearances from the Runaways as well as Moon Knight—who had been relocated to the City of Angels by Brian Michael Bendis and Alex Maleev—and Johnny Storm, who had a unique friendship with the lead character.
Aside from clashing with actual opponents like Taskmaster, the Dark Wolverine also faced his own demons that attacked from within, including a chemical addiction encountered while hobnobbing with the Hollywood elite. "It seemed like a natural threat for him," says Williams of the decision to pit Daken against dependency. "He has a healing factor that can handle anything, he thinks. He's a hedonist too. So, he tries some new very powerful drug called Heat which gives him intense visual trips—that allowed us to do some visually interesting sequences with Riley Rossmo. The only problem, for Daken, was that this drug was killing his healing factor."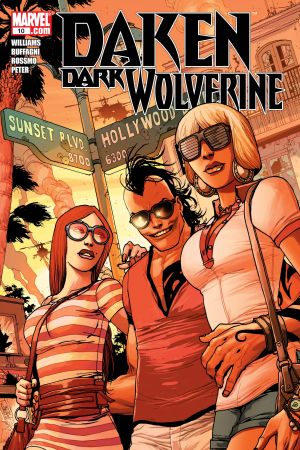 Daken: Dark Wolverine (2010) #10
published

added to marvel unlimited

rating

letterer

writer

penciller (cover)

penciller

colorist

inker
What is Marvel Unlimited?
Williams utilized the Heat subplot to create an intriguing mystery where Daken may or may not have been a serial killer making his way through Hollywood while under the drug's influence. This opened up the introduction of Marcus, a high profile and handsome actor who served as a potential love interest but ultimately much more.
"If I'm writing a book where the protagonist [Daken] is a villain, you need an even worse villain as your big bad," the writer explain. "Marcus was a powerful superhuman, just one who never wore a costume, and who killed for kicks, secretly. That seemed a scary concept. No big 'take over the world' plan. He killed people because he could."
While Williams would ultimately stick around on DARK WOLVERINE for 15 issues, he recalls a one-off in DAKEN #20 illustrated by guest artist Alessandro Vitti as the standout moment of his run: "[It] was sort of a 'one night in LA after dark' story, where Daken was trying to convince FBI agent Donna Kiel—who he has strong feelings for—to join him in 'his brutal world.' To leave behind the structures of her life and become what he is. And Donna, despite her feelings for Daken, can't do it. Daken sort of opened himself up in that issue. Showed what a messed up and broken person he is beneath the bravado and the brutality. You see that at heart he's really an abandoned kid who's angry with the world. I liked that issue very much."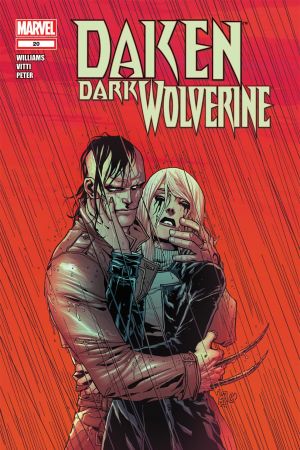 Daken: Dark Wolverine (2010) #20
published

added to marvel unlimited

rating

letterer

writer

penciller (cover)

artist

colorist
What is Marvel Unlimited?
Would Williams take another stab at the fierce and feral mutant? He does feel like he has more stories to tell. "It's weird, in so many ways Daken and I are hugely different, but I connected with him at the time in a way that surprised me," he states. "I'm weirdly fond of him."
Read Rob Williams' entire run on DAKEN: DARK WOLVERINE via Marvel Unlimited, as well as his other work including GHOST RIDER (2011)!
The Hype Box
Can't-miss news and updates from across the Marvel Universe!