Comics
Published September 3, 2021
Look Inside 'The Darkhold Alpha' #1
Open the issue if you dare...then pre-order a copy to read on September 29!
In a story that will delight and terrify, the infamous Darkhold text has resurfaced, and the Scarlet Witch is the only hero who can prevent the dreadful havoc it's set to unleash. 
On September 29, writer Steve Orlando and artist Cian Tormey peel back the pages of the cursed tome in THE DARKHOLD ALPHA #1.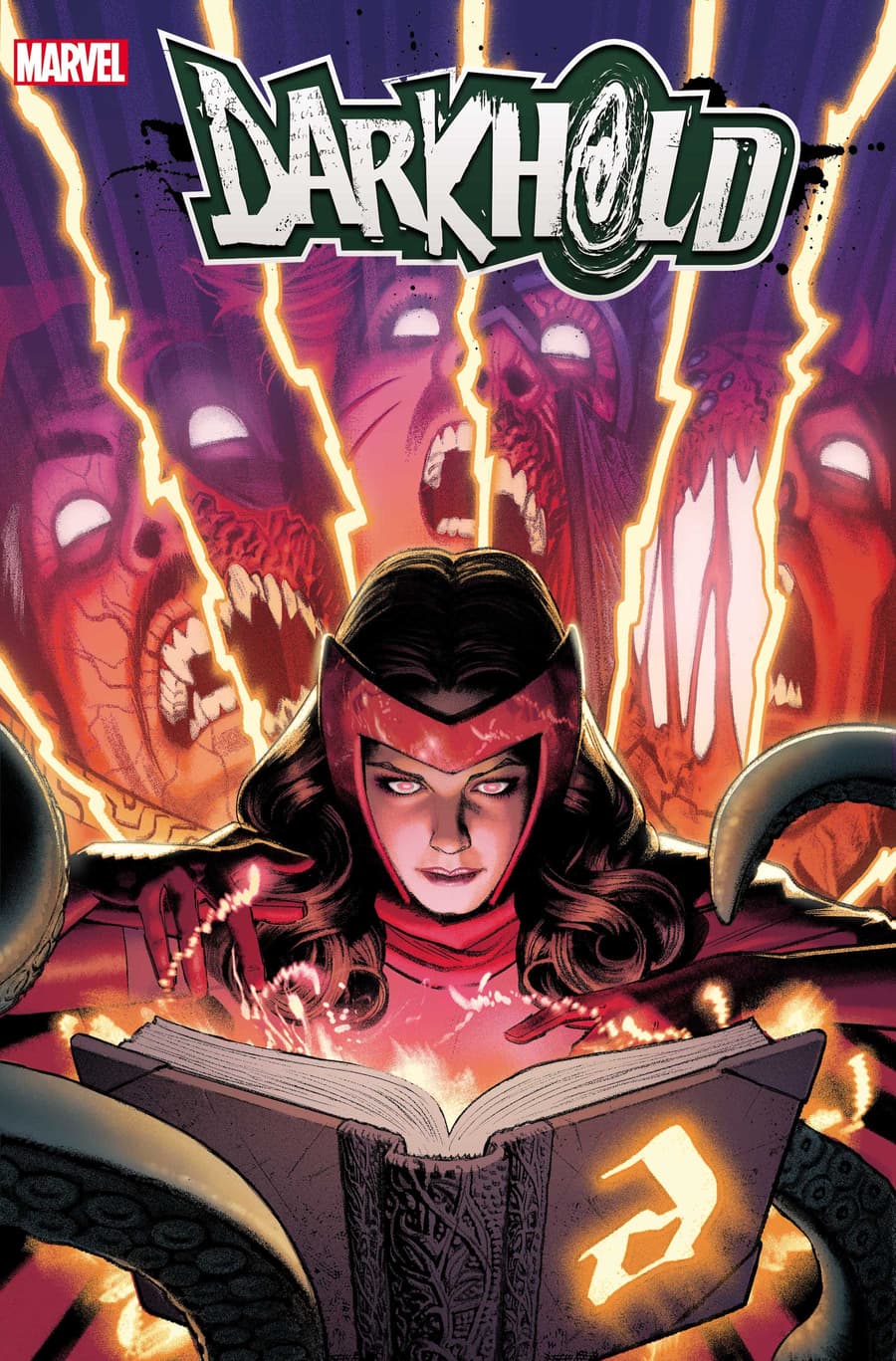 For hundreds of years, scholars and heroes alike have searched for the Darkhold—AKA the Book of the Damned, written by the elder god Chthon. Now Doctor Doom, one of the greatest sorcerers in the Multiverse, has found it...and Chthon has found him.
To save them all, the Scarlet Witch recruits a group of the world's greatest heroes: Iron Man, Wasp (Janet Van Dyne), Black Bolt, Blade, and Spider-Man. But in order to enter Chthon's dimension and fight him, the heroes must read from the legendary Darkhold, which drives them utterly insane. Together, they'll have to confront their inner darkness to overcome of the most powerful mystical threats the Marvel Universe has ever faced.
"We're paying homage to the original Darkhold lore, which is to say—the Darkhold that's menaced the Marvel Universe for years has long been said to be a copy of a copy, written on parchment, where the original was written on the flesh of a god," Orlando told SYFY WIRE. "In DARKHOLD, the true, original, primal Darkhold is uncovered, and we find out very quickly that the reason the Darkhold we've known has been copied and recopied was for our protection. The powers within this initial version, penned by the elder gods, are enough to drive a mortal mad."
Look inside the ish with the gallery below! Then enter the pages of the Darkhold—and lose your mind in mighty Marvel fashion—when THE DARKHOLD ALPHA #1 hits stands at your LCS on September 29!
The Hype Box
Can't-miss news and updates from across the Marvel Universe!