Comics
Published March 12, 2019
Didja Know... Doctor Doom Is One of Squirrel Girl's Greatest Enemies
Get some downright delightful details from across the merry Marvel Multiverse!

Didja Know digs into the fun facts, strange stories, and divine details that helped build the hallowed halls of the House of Ideas!
All right, we've heard the cries of you diabolical Didja Know Diehards! "What about Squirrel Girl?" "Where is Squirrel Girl?" Okay, okay! She's right here! Right now!
In fact, that fine, furry heroine's celebrating her 50th Marvel Comics issue in THE UNBEATABLE SQUIRREL GIRL #42—don't ask! We have our limits! Just know that as Doreen Green gets ready to knock around with Kang the Conqueror across her timeline, we're taking a little look-see of our own! Read on, True Believer!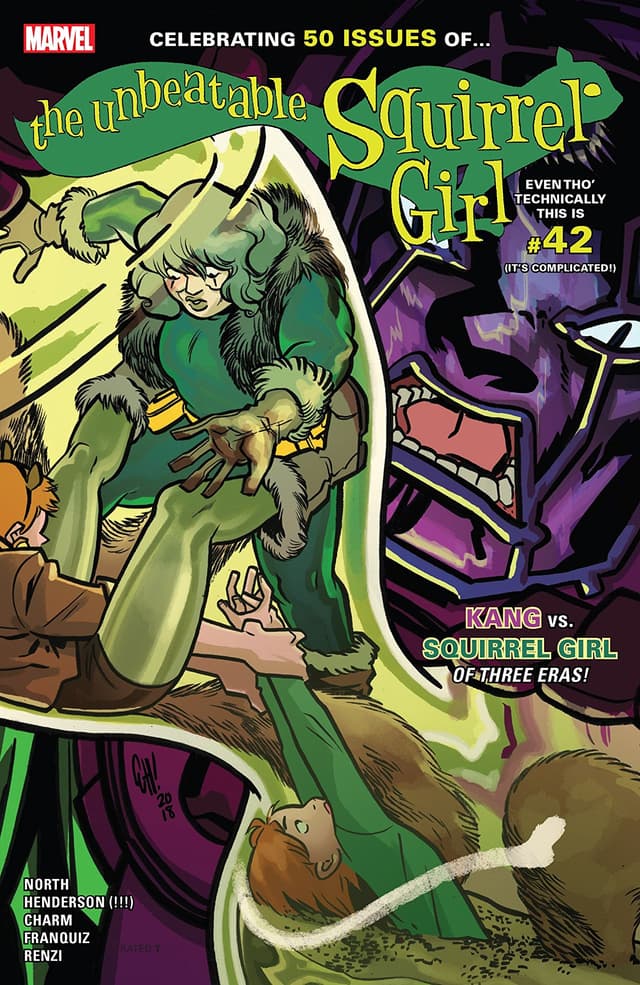 Didja Know… Squirrel Girl's first artist was none other than sturdy Steve Ditko?
In an incredible turn of fate, even for us, when winsome Will Murray created Squirrel Girl One back in 1991, he didn't have an artist to draw the story! His original choice for illustrator proved unobtainable—hey, it happens—and so Will said with a wry smile, "Howabout Ditko?" And lo and behold, through the magic of the House of Ideas, sturdy Steve flexed his artistic muscles and helped the writer bring his heroine to life in MARVEL SUPER-HEROES #8!
Now, an old friend of Mr. Murray's inspired Squirrel Girl's theme and personality, but the legendary Steve Ditko added his own fancy flair in the form of her special knuckle spikes…and maybe a certain savoir faire with that bushy tail of hers. Regardless, it all came together and an unsuspecting world received the gift of Doreen Allene Green and the rest, well…y'know, history!
Didja Know… Doctor Doom became Doreen's most dastardly and devious foe?
Hey, this is a Super Hero who's fought everybody from Thanos to Galactus, but when it comes right down to it, we think ol' Doomsie's got it all wrapped up for Best Recurring Rascal in Squirrel Girl's life. How? Hmm, we might know a thing or two about that…
See, all that Latverian adversity—or would that be Latversity?—began back in Doreen's very first adventure. No nutty newcomer, she wanted to kick off her career at the top, so she set out inaugurate her heroism by becoming Iron Man's sidekick, but the Armored Avenger couldn't give her a moment of his time because, you guessed it! Doc Doom hit the scene and Iron Man with it! And then Squirrel Girl saved him!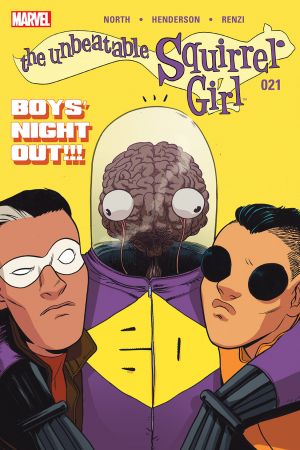 The Unbeatable Squirrel Girl (2015) #21
published

added to marvel unlimited

colorist

editor

colorist (cover)

inker

inker (cover)

penciler

penciler (cover)

writer

letterer
What is Marvel Unlimited?
Fast forward a few years later and our darling Doreen dared to divide Doom from a time machine of his own making THE UNBEATABLE SQUIRREL GIRL #21 and things sort of devolved from there. As these things happen, at least at Marvel they do, our hero somehow then managed to create an entire army of Squirrel Girls from different moments in the past to put Vic Von Doom back in the hole he climbed out of. What a lady!
Didja Know… Squirrel Girl has her own helicopter?
Actually, we tell a lie, True Believers...it's really more of a gyrocopter. And it's called the Squirrel-A-Gig. And it's really cool.
Look it up. We'll wait.
Peruse these eye-poppin' publications with Marvel Unlimited right now! Then visit your local comic shop to read THE UNBEATABLE SQUIRREL GIRL #42 tomorrow, March 13!
The Hype Box
Can't-miss news and updates from across the Marvel Universe!