Podcasts
Published April 5, 2023
Charlie Jane Anders Reflects on 'Women of Marvel,' Escapade, and the Future of the New Mutants
On 'This Week in Marvel,' Escapade co-creator Charlie Jane Anders joins Ryan Penagos to talk about the character, as well as her recent work on 'Women of Marvel' and 'New Mutants Lethal Legion.'
In the latest episode of This Week in Marvel, Charlie Jane Anders dropped by to talk about Escapade, the character she co-created with Ted Brant and Ro Stein in last year's MARVEL'S VOICES: PRIDE, as well as all things WOMEN OF MARVEL. Anders discussed the importance of these anthology issues, which put the spotlight on creators and characters who have historically been shut out of the comic book space. 
Anders penned the introduction to this year's WOMEN OF MARVEL anthology issue, which she titled "More Team-Ups Please." In her essay, she writes about why it is so special to see a bunch of female characters teaming up. "I love that these one-shots get to put characters together who don't usually team up, who aren't usually in the same comic together," she explained to This Week in Marvel host Ryan Penagos. (If you were wondering, her dream team-up is Black Widow and Squirrel Girl, a duo she paired up in last year's WOMEN OF MARVEL (2022) #1.) 
The WOMEN OF MARVEL anthology issue also allows for different kinds of stories to be told. "Across the board, you have these stories that are really positive and that show heroism, camaraderie, and teamwork and all the things that we love from all our Super Hero characters," added Anders. One such example is the Silk and Black Cat story in this year's issue, written by Victoria Ying and drawn by Jodi Nishijima, which sees this fan-favorite pair unwind at a karaoke bar in New York City.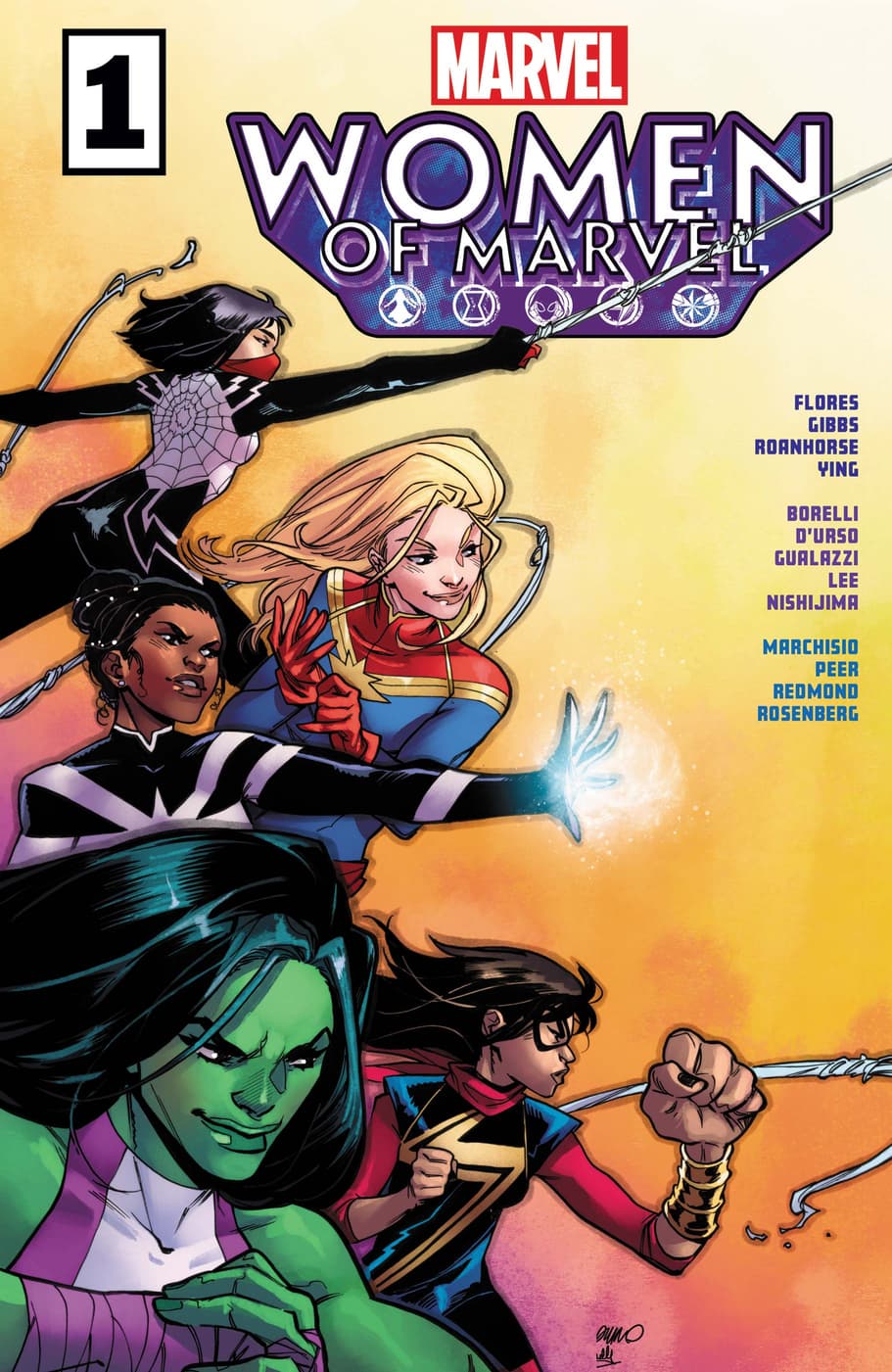 The conversation then shifted to Shela Sexton, AKA Escapade, the transgender mutant who made her debut in MARVEL VOICE'S: PRIDE (2022) #1. When asked about the process behind the creation of Escapade, Anders highlighted that she wanted to "explore the journey of growing up a mutant and trans in America and what that's like and how those two things intersect." 
After writing her Squirrel Girl team-up in WOMEN OF MARVEL (2022) #1, Anders started working on the creation of Escapade. She describes Escapade as "a little bit more cynical than Squirrel Girl and a little bit more angry." As a trans woman herself, Anders explains that she felt that "for [Escapade] to be a trans person and a mutant in this world, she was going to need to be a little spiky and also a little bit slippery." 
In the discussion, Anders revealed that she originally pitched the character that would become Escapade three or four years ago. In this original pitch, the character was initially conceived as an Inhuman before being changed into a mutant. When the opportunity to finally put this character onto the page arose, Escapade was co-created by Anders, editor Sarah Brunstad, and assistant editor Anita Okoye. This dedicated team enlisted the help of Ro Stein and Ted Brandt for Escapade's design.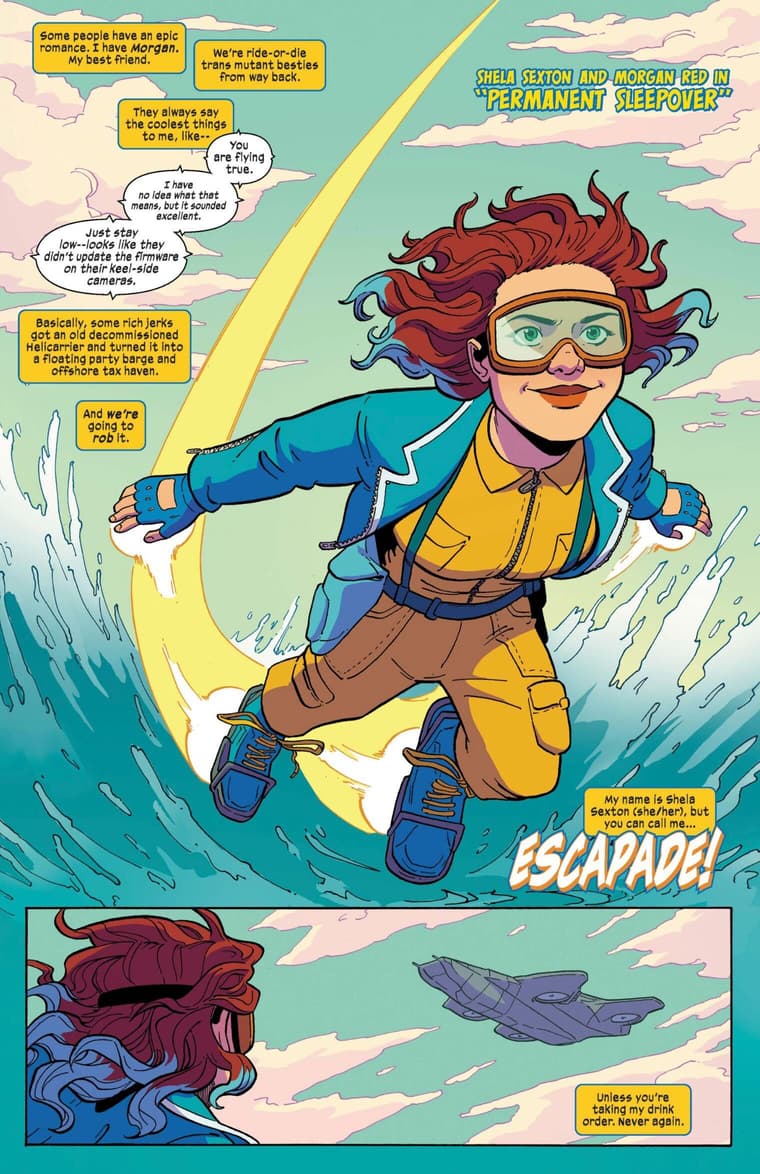 "My original concept for Escapade's costume was kind of raw roller derby-inspired, and Sarah, very gently, was like, 'Yeah, there's like a hundred characters who are roller derby inspired.' And so, Sarah suggested the jumpsuit, and then Ted Brant and Rob Stein, who were the artists on that PRIDE issue, came up with her overall look." 
Anders mapped out one particular element of Escapade's character for years: her ability to swap circumstances with other people. "Pretty much any attribute or aspect of someone's situation, she can borrow for like a few hours," Anders said of Escapade's mutant powers. Yes, that even includes borrowing other people's powers— but there's a catch. "She has to get within like six or seven feet of you to do that." 
A fun aspect of Shela's powers is that sometimes they go awry and that is exactly the kind of chaos that Anders looks forward to playing around with in future stories. "So, I'm keeping this in my back pocket, but I have this thing I'm just going to tell you," she gleefully shared. "Escapade was supposed to steal someone's security clearance by using her powers, but instead she accidentally steals that person's insecurities. And so she becomes really insecure about this person's marriage and about whether their dog likes them. And she's just like, 'Oh my God, does my dog like me?' And they're like, 'Shela, you don't even have a dog.'"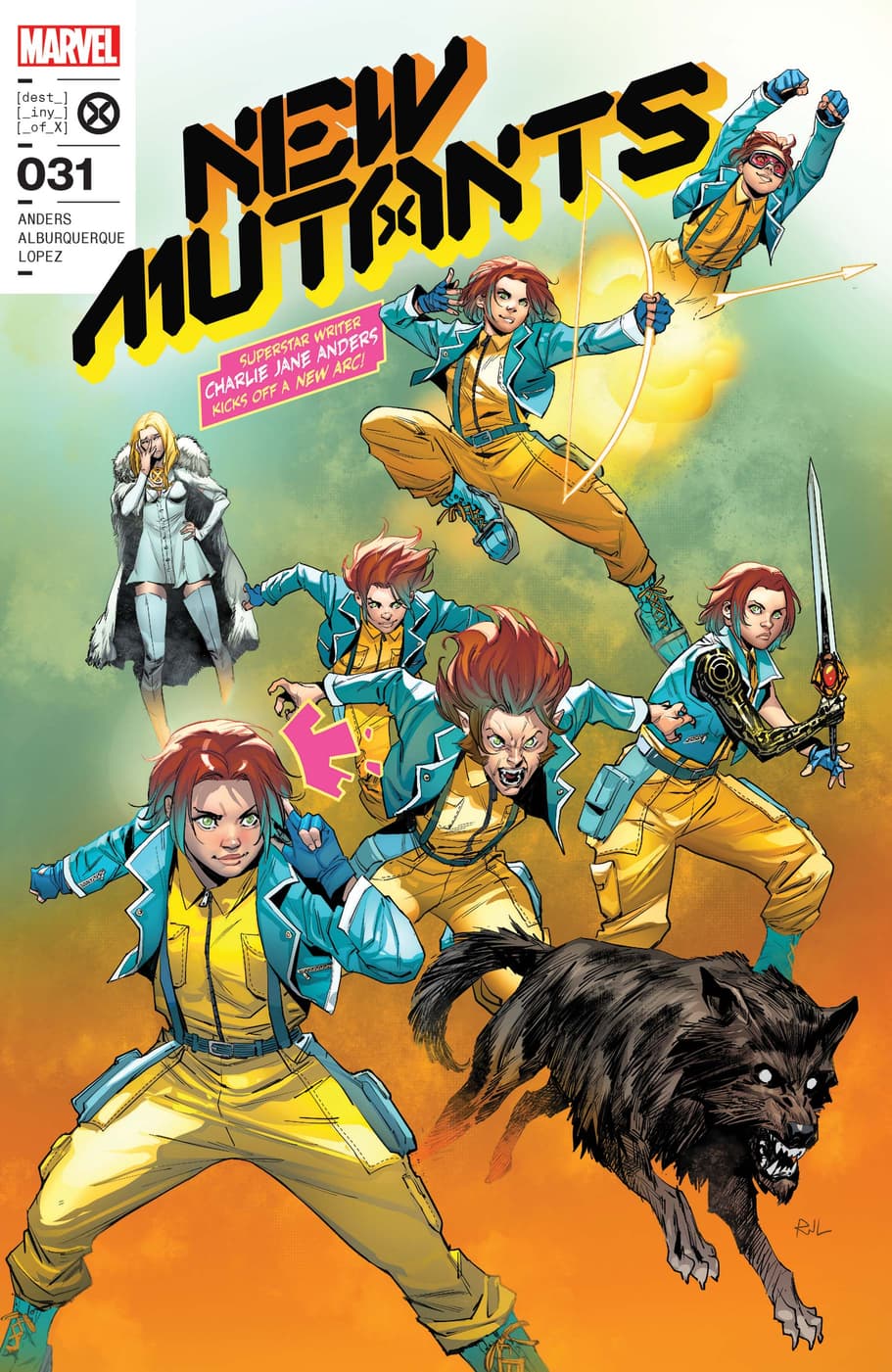 After making her splashy debut in MARVEL'S VOICES: PRIDE (2022) #1, Escapade has since joined the ranks of the NEW MUTANTS (2019), starting with issue #31. The series' final arc was also penned by Anders. When asked what it was like joining the X-Men universe, Anders confessed, "I was a little intimidated. I was intimidated by how complicated the world is and how many huge storylines are in motion. For now, I'm just going to carve out my own little, tiny corner over here and just kind of do my own thing." 
Escapade and the New Mutants' adventures continue in NEW MUTANTS LETHAL LEGION, Anders' new miniseries with Enid Balam and Matt Milla. The first issue sees Escapade, Cerebella, and Scout trying to pull off a heist. With issue #1 out now, Anders gave a sneak peek of what's to come for this band of young heroes. 
"Without getting into too many details, the heist is, in fact, a total disaster," teased the writer. "In the next few issues, Dani Moonstar, Karma, and Galura all come along for the ride." Anders also hinted that she is working with a little leftover from A.X.E. JUDGMENT DAY... Fans will just have to wait and see what she cooks up!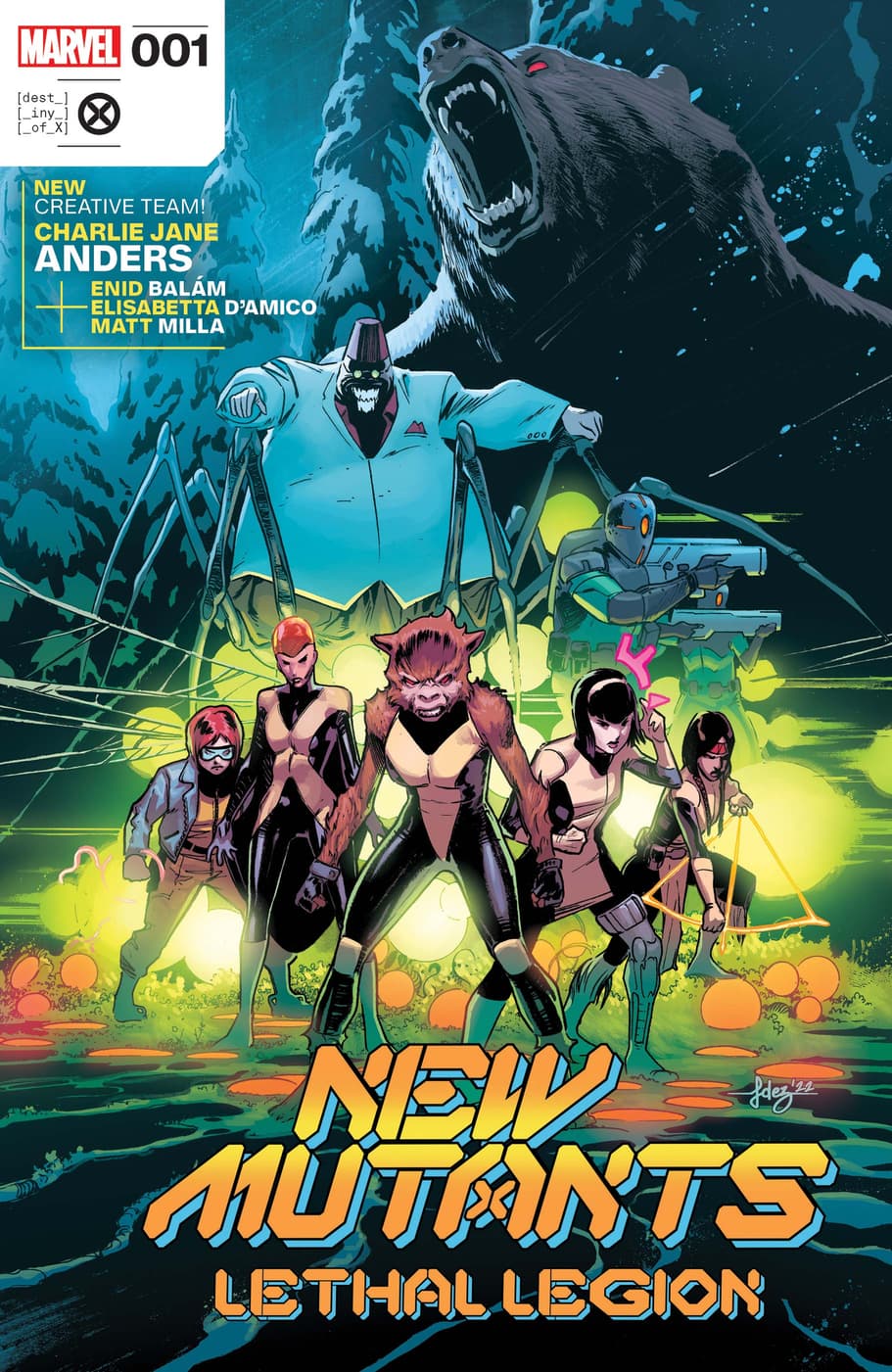 In the last segment of the conversation, Anders provided some insight into Count Nefaria, the main antagonist of NEW MUTANTS LETHAL LEGION. "At first you might think he's just a funny joke villain because he's so over-the-top and ridiculous, but he's actually incredibly dangerous and scary, and they are not prepared for him at all."  
To find out what's in store for Escapade and the other New Mutants, you'll have to read NEW MUTANTS LETHAL LEGION #2 on April 19th. And be sure to also pick up WOMEN IN MARVEL (2023) #1, out now. 
You can grab these comics and more digitally or at your favorite local comic book shop. Be sure to ask your local shop about their current business policies to observe social distancing or other services they may offer, including holding or creating pull lists, curbside pick-ups, special deliveries, and other options to accommodate. Find and support your local comic book shop at ComicShopLocator.com or by visiting Marvel.com/LoveComicShops.
For digital comics, all purchases in the Marvel Comics app can be read on iPhone®, iPad® and select Android™ devices! Our smart-paneling feature provides an intuitive reader experience, ideal for all types of mobile device and tablet users! Download the app on iOS and Android now!
The Hype Box
Can't-miss news and updates from across the Marvel Universe!