Comics
Published September 26, 2019
Didja Know... Marvel's 'Bizarre Adventures'
Didja Know digs into downright delightful details from across the merry Marvel Multiverse!

Didja Know digs into the fun facts, strange stories, and divine details that helped build the hallowed halls of the House of Ideas!
How bizarre! What? No, not us! Well, okay, we'll give you that, but we're really talking about Marvel's latest revival, the all-new BIZARRE ADVENTURES #1!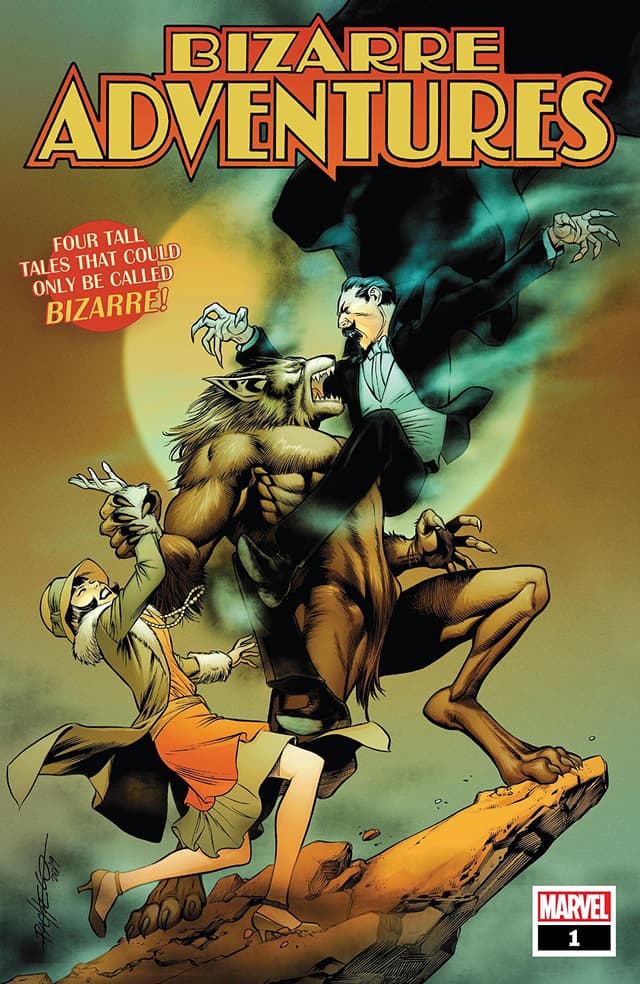 What is it? What's it all about? What do we mean it's a revival? Read on, True Believers! It's about to get very, very bizarre!
Didja Know… the original BIZARRE ADVENTURES took over for a previous mag?
The new BIZARRE ADVENTURES will be an anthology one-shot, meaning a collection of different tales by a whole host of different writers and artists—just like its namesake. What should you expect? The unexpected, of course…and the bizarre.
In 1981, the original BIZARRE ADVENTURES took up the numbering of a little mag with the moniker of MARVEL PREVIEW (1975), one of those great old magazine-size books that Marvel published back in the Swingin' Seventies, the one that gifted the globe with a hairy hero called Rocket. But why the name change? Hard to say, Harry, after all these years, but maybe, just maybe, they wanted to get down and get bizarre with the crazy contents!
BIZARRE ADVENTURES lasted only ten terrific issues, and though it continued with its predecessor's large size and format for nine of 'em, it ended its raucous run with a final comic-sized entry—because bizarre!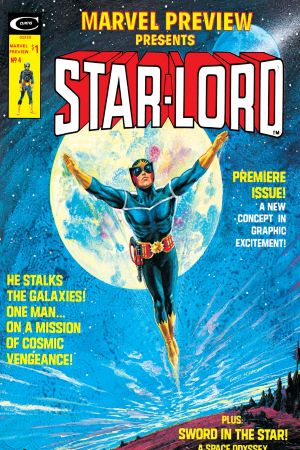 Didja Know… BIZARRE ADVENTURES featured superstar creators and characters?
Listen, Larry—for a book almost fully forgotten today, it boasted a bevy of bounty with not only its creator content, but also its characters? Here's just a taste of what early-1980s Marvel mavens munched on in the mag...
Black Widow by Ralph Macchio and Paul Gulacy! Phoenix by Chris Claremont and John Buscema! Iceman by Jo Duffy and George Perez! Elektra by Frank Miller! Thor by John Bolton! And in addition work by Larry Hama, Bill Mantlo, Denny O'Neil, Dave Cockrum, Doug Moench, Mark Gruenwald, Neal Adams, Michael Golden…and Stephen King!
Whew! It stood as a superstar smorgasbord of comic book royalty! Hard to believe it only lasted ten issues.
Didja Know… BIZARRE ADVENTURES also debuted new characters?
Hold onto your hats, chums, 'cause while you're reeling from that checklist of coolness, you still have to hear about the characters that rated titanic try-outs in the mag!
Lessee...there was Lady Daemon by Chris Claremont and Michael Golden, Shadow Hunter by Neal Adams, Doug Moench, and Larry Hama, Paradox by Bill Mantlo and Mike Vosburg, and a devious dude designated Doctor Deth (yes, spelled that way, Poindexter!) by Larry Hama—all by hisself.
And—this is really fun, frankly—the editors thought that all the different themes in BIZARRE ADVENTURES each month might've gotten a bit too dark, so they asked Steve Skeates to close out each issue with his own character called Bucky Bizarre, a frivolous bit of fanciful fluff meant to mellow readers after all that, well, bizarreness!
Peruse these captivatin' creators on Marvel Unlimited right now! Then visit your local comic shop to read BIZARRE ADVENTURES #1 on October 2!
The Hype Box
Can't-miss news and updates from across the Marvel Universe!