Comics
Published February 12, 2020
Donny Cates on What's Next for Venom in "Beyond"
May's new story arc will continue Eddie Brock's story -- and reveal some answers for the symbiote series!
Hey Marvel Insiders – did you know reading this article could earn you 250 points? All you need to do is sign in or join now before you keep reading!
According to writer Donny Cates, ABSOLUTE CARNAGE was just the beginning of the latest symbiote saga starring Eddie Brock AKA Venom! In an interview with Syfy Wire (which contains spoilers), Cates revealed his plans for Brock & Co. in the upcoming issues of VENOM -- namely the story arc beginning in VENOM #26, which hits comic shops this May! Cates continues his collaboration with artist Ryan Stegman, who did the cover for issue #26, and this issue's interior artist Iban Coelleo.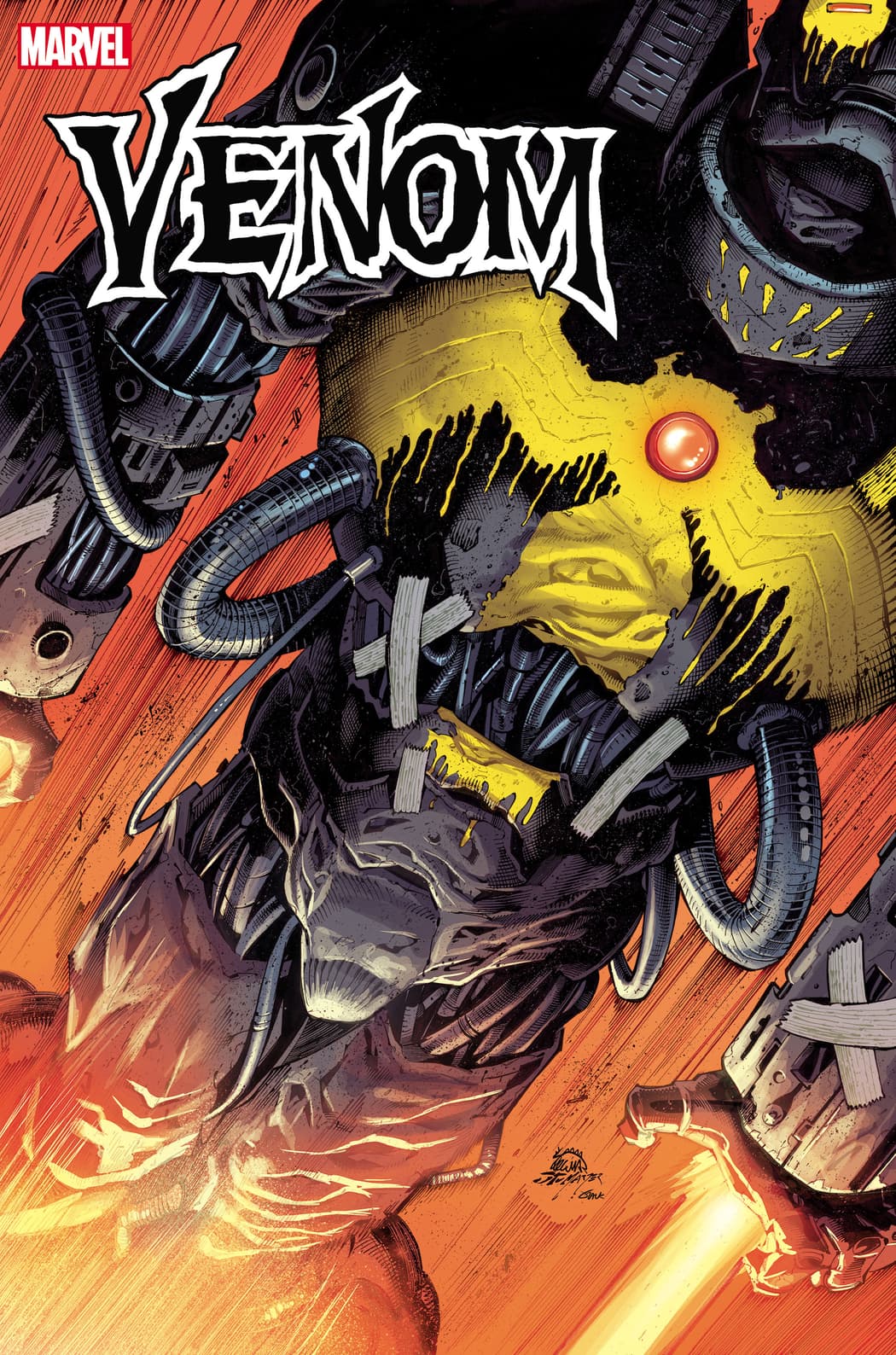 Cates outlined his plans for the story of "Venom Beyond" to Syfy:
"The events of Issue 26 kick off this arc called 'Beyond.' I've structured my entire run with pieces that reflect each other and talk to each other. What I mean by that is that Volume 1: 'Rex' is about the symbiote and symbiote lore. Volume 2: 'The Abyss' is a reflection of that in that it looked at Eddie's lore, diving deep into who Eddie Brock is and his family. ABSOLUTE CARNAGE is a prelude to a larger thing, and we'll see the opposite of what that is coming very soon. With Venom Island, we're looking back at his history, revisiting certain things from Venom's past. With 'Venom Beyond,' all I will say is that we will be looking into the future."
And since there are plot spoilers for VENOM #23 -- on sale now! -- we'll leave it at that and leave you to read the full interview at your discretion! 'Nuff said!
Stay tuned to Marvel.com for more news about VENOM and all upcoming comic releases!
The Hype Box
Can't-miss news and updates from across the Marvel Universe!