Comics
Published July 28, 2020
'Empyre': The Life of Quoi
Learn more about the Celestial Messiah as he takes the stage in 'Empyre'!
Imagine if your destiny was written in the stars before you were even conceived. That's the way it happened for Quoi, the Celestial Messiah. Before his birth, a war was fought over the Celestial Madonna in order to father the offspring who would go on to change the universe.
 
In EMPYRE, Quoi has finally ascended to the forefront of the intergalactic stage. Tragically, he's decided to embrace the path of conquest instead of salvation. From the early issues of the series, it's an open question about whether Quoi or his Empyrean can even be stopped.
To understand the Marvel Universe's latest threat, it's important to take a step back and look at his origins. Marvel readers first learned about Quoi's destiny in the classic Avengers storyline, "The Celestial Madonna." In that arc, Kang the Conqueror travelled to the present in a bid to control the Celestial Messiah himself. However, the Swordsman sacrificed himself to save his love, Mantis. Shortly thereafter, Mantis was revealed as the one true Celestial Madonna.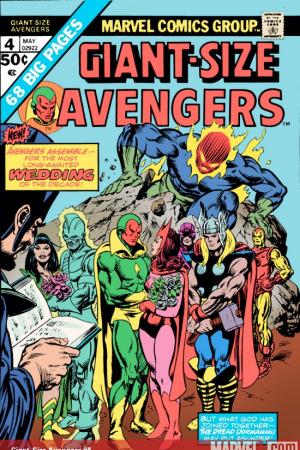 In GIANT-SIZE AVENGERS #4, an elder member of the plant-like alien Cotati merged with Swordsman's body and married Mantis in a dual ceremony with Scarlet Witch and Vision. From there, the newly reunited Swordsman and Mantis left Earth together to prepare for their special child.
AVENGERS: CELESTIAL QUEST #2 filled in some of the gaps in Mantis' history after that. It established that she gave birth to her son Sequoia on Earth. She even raised him for a year in Willimantic, Connecticut before handing him over to the Swordsman and the Cotati. From there, Mantis met and briefly romanced Silver Surfer in the pages of his own ongoing series.
Sequoia didn't appear as a central character until issue #3. In just half a decade, Sequoia's body grew to near maturity. But it was during his rebellious teen phase that Sequoia rejected his name and rechristened himself Quoi. He also lashed out at Mantis for being absent for most of his life.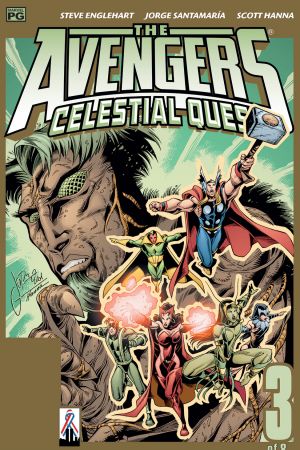 Avengers: Celestial Quest (2001) #3
published

added to marvel unlimited

writer

inker

colorist

letterer

penciler
What is Marvel Unlimited?
Regardless of the tension between them, Mantis didn't lose faith in her son. In issue #4, she told Quoi that he was ready to assume the mantle of the Celestial Messiah. However, another woman soon entered Quoi's life. The female pirate known as Raptra was on the run from Thanos, who was actually revealed years later to be a clone of Thanos. To bargain for her life, Raptra kidnapped Quoi in issue #5 and spirited him away from the Cotati's planet.
Although Raptra had intended to trade Quoi to Thanos, she found herself romantically drawn to him. Quoi shared those feelings, and they had their first kiss in issue #6. Naturally, the revelation that Raptra was going to betray Quoi caused some friction between them. But by issue #8, they were firmly committed as a couple and traveling into space together.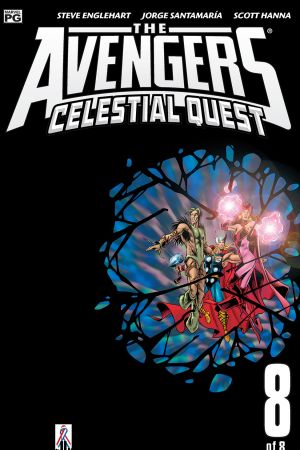 Avengers: Celestial Quest (2001) #8
published

added to marvel unlimited

writer

inker

colorist

letterer

penciler
What is Marvel Unlimited?
It should be noted that even at this stage of his life, Quoi was able to go toe-to-toe with Thanos in issue #7. Even if that was just a clone of Thanos, it speaks to the raw power that Quoi has at his command. Quoi was only beginning to come into his powers at that point – he may be even more formidable now.
Thor noticed Raptra's absence in EMPYRE: AVENGERS #0 and inquired about her, but Quoi was somewhat elusive about what happened. He suggested that she was now on a different path. Given that Quoi and the Cotati have so violently turned against "animal life," Raptra's survival isn't guaranteed. But if Raptra is still alive, she may be one of the few individuals in the universe who can deter Quoi from his dark path.
When the team left Quoi's company in AVENGERS: CELESTIAL QUEST #8, they expected big things from him. Unfortunately for the Avengers, his first grand gesture in EMPYRE #1 defeated them, the Fantastic Four, and the combined Kree/Skrull armada. And as EMPYRE continues, we suspect that Quoi will soon unleash his full might upon the universe.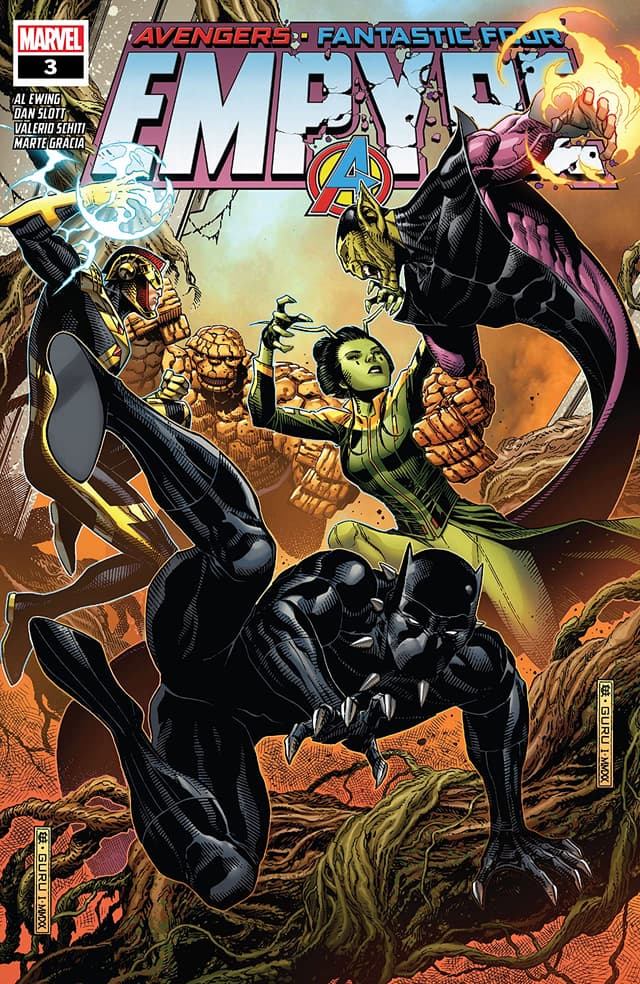 You can pick up EMPYRE #3, written by Al Ewing and Dan Slott with art by Valerio Schiti, at your favorite local comic book shop or digitally on Wednesday, July 29. Be sure to ask your local comic book shop about their current business policies to observe social distancing or other services they may offer, including holding or creating pull lists, curbside pick-ups, special deliveries and other options to accommodate. Find and support your local comic book shop at http://comicshoplocator.com or by visiting http://marvel.com/lovecomicshops.
For digital comics, all purchases in the Marvel Comics app can be read on iPhone®, iPad® and select Android™ devices! Our smart-paneling feature provides an intuitive reader experience, ideal for all types of mobile device and tablet users!
For Marvel's most up-to-date release schedule for your favorite comics, visit http://marvel.com/newcomics
The Hype Box
Can't-miss news and updates from across the Marvel Universe!