Comics
Published August 12, 2019
Erik Larsen on His Long-Awaited Return to 'Spider-Man'
The legendary creator discusses Gerry Conway, Mark Bagley, the Wall-Crawler, and September 4's 'Amazing Spider-Man: Going Big' #1!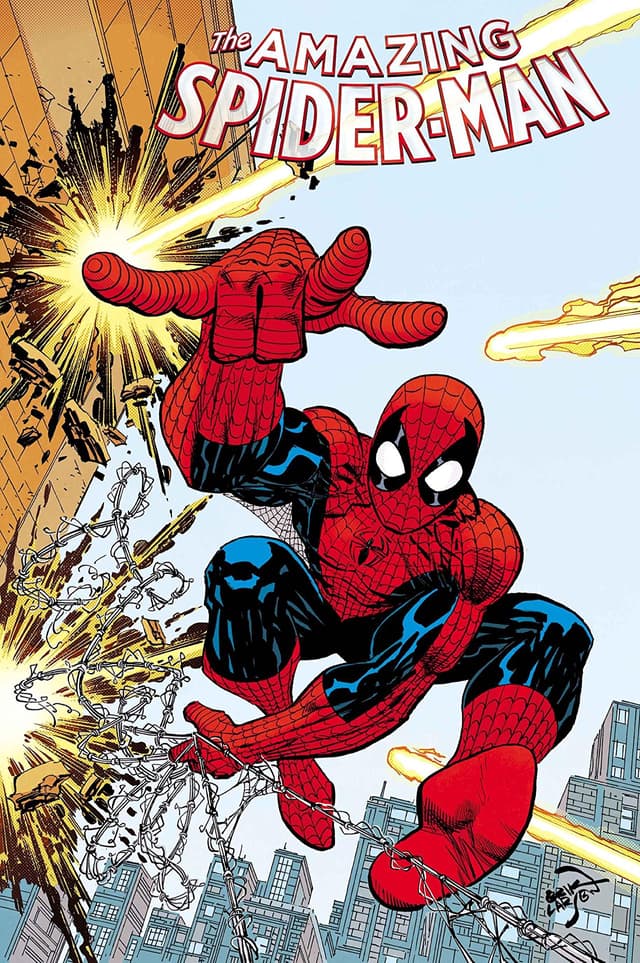 Erik Larsen, Gerry Conway, and Mark Bagley have all put their stamp on the Wall-Crawler, having done beloved runs on AMAZING SPIDER-MAN (1963) as well as a host of other sensational Spidey-books. And with GOING BIG, they all return to tell more thrilling tales!
We spoke with Larsen about not only returning to Spider-Man, but to the House of Ideas at large in this landmark issue.
"The idea was essentially to tell a fun, concise Spider-Man story which was both visually cool and entertaining," Larsen explains. "There are a lot of things fans loved about my run on the book and I tried to give readers a taste of that. At the same time I don't want to simply wallow in nostalgia, so I'm bringing other things to it. My story features a Marvel villain that I've never drawn before and while Mary Jane Watson is in it, she doesn't have that big hair that she had back in the '90s. So it's a return to familiar territory with a new twist."
Returning to Web-Head has brought back plenty of Larsen's memories about his very first AMAZING SPIDER-MAN entry, issue #287.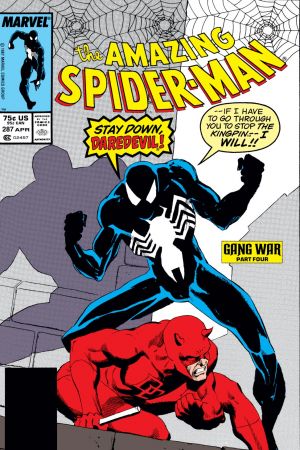 "I was sending editors samples of my work left and right," he remembers. "At that time I was drawing the DNAgents at Eclipse Comics. Jim Salicrup, the AMAZING SPIDER-MAN editor, needed a warm body and I was eager to get my foot in the door at Marvel. He gave me a call after having received my samples and that was that. In retrospect, I should have followed up on that job and tried to get things going but I got a steady gig elsewhere so it would be a few years before I did my next Spider-Man story."
After some work at the Distinguished Competition, Larsen came back to the House of Ideas a couple of years later with 1989's AMAZING SPIDER-MAN #324. He then became the regular artist with ish #329 and did nearly every issue until #350. In a fun coincidence, the only mag Larsen didn't draw interiors for during that span was issue #345...which Bagley did! Larsen worked on other Spidey books before eventually leaving to form his own creator-owned publisher with many of his fellow superstar artists in 1992. Still, returning to Spider-Man and his world felt right for the creator!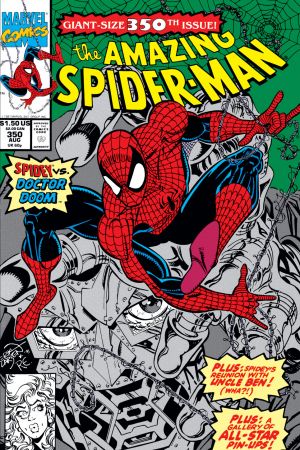 The Amazing Spider-Man (1963) #350
published

added to marvel unlimited

penciler

letterer

colorist

inker

writer
What is Marvel Unlimited?
"In terms of drawing the characters it's all pretty well dialed in," he notes. "I'm comfortable drawing these guys. I fell right back into the groove as if I'd never left." 
Though he's still busy writing, drawing, and inking his own record-breaking books, this dip back in the Spidey pool may inspire more Marvel mags down the line. "I grew up with Marvel books so it's in my blood," Larsen says. And back to GOING BIG, Larsen appreciates working on the title with such legendary creators.
"It's nice to be remembered fondly, of course," Larsen adds. "In terms of this book, It should be a pretty sweet package. There are a lot of good people involved." 
To find out what Larsen, Conway, and Bagley have planned, pre-order AMAZING SPIDER-MAN: GOING BIG #1 at your local comic shop today, then pick it up on September 4!
The Hype Box
Can't-miss news and updates from across the Marvel Universe!