Comics
Published March 12, 2020
Everything You Need to Know About 'Champions' Before 'Outlawed' Begins
Revisit Miles Morales and Kamala Khan's latest team run-out before the new series starts!
When will adults learn that telling kids not to do something only makes them lean in more than ever before?
Apparently, United States Senator Geoffrey Patrick isn't familiar with this concept, as he intends to make all heroes under the age of 21 illegal in the upcoming pages of OUTLAWED! But don't expect too many super-powered teens to listen to him—especially not Ms. Marvel, Miles Morales, Nova, and the rest of their teammates when CHAMPIONS #1 spins out of OUTLAWED next month!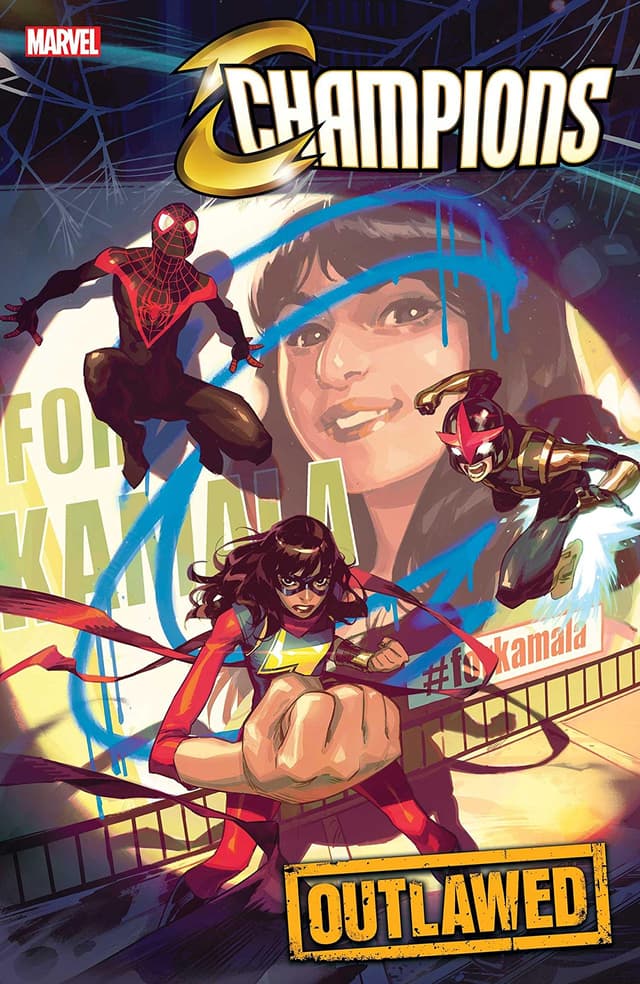 Written by Eve L. Ewing with art by Simone Di Meo, CHAMPIONS picks up in the midst of the OUTLAWED event (also written by Ewing!) which finds young heroes the subject of a government witch hunt led by Indiana Senator Patrick. The team first heard about him in INCOMING #1 when he spoke out about Amadeus Cho's recent rampage and expanded that idea to question how long the government should allow underage kids to continue serving the public as heroes. While others instantly labeled him a nut, Ms. Marvel saw the potential for this charismatic figure to sway hearts and minds in the name of keeping children safe. And their past exploits might've even given credence to that point! 
So, while you certainly don't need an encyclopedic deep-dive into recent Champs lore before reading OUTLAWED and CHAMPIONS, we thought we'd dig into the mighty Marvel library for some insightful info nonetheless!
Before Senator Pat had all those restrictive ideas knockin' around his nog', the 2019 CHAMPIONS series saw the team expand to include a great number of super kids from across the world, all dedicated to making their home planet a better place. The first issue began with Ms. Marvel overseeing three different teams all working on different missions simultaneously.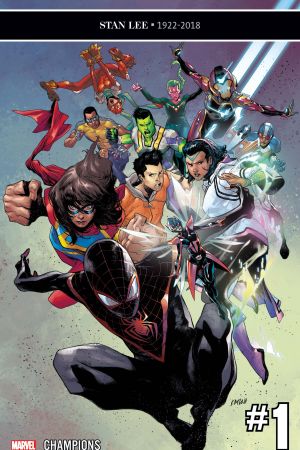 Champions (2019) #1
published

added to marvel unlimited

inker

penciler

letterer

writer

inker (cover)

penciler (cover)

editor

colorist

colorist (cover)
What is Marvel Unlimited?
For their part, Kamala, Miles, Viv Vision, and Amadeus fought Zzzax, but ultimately failed. Miles and Amadeus were the only ones to survive the encounter, but were approached by Mephisto, who offered to roll back the clock without taking anything from them in exchange... Though Cho was skeptical, Morales agreed to the demon's plan. It worked, and they saved their friends, but other lives were lost in the battle.
Miles soon found about the death of one girl who he saved the first time around, which continued plaguing him long after the event. He eventually told Ms. Marvel what happened and they argued over who needed to quit. Spidey wound up walking away first. Mephisto then revealed to his son Blackheart that he intended to corrupt Miles in his youth to stop him from becoming a problem in adulthood.
Meanwhile, Champions co-founder Sam Alexander had been stripped of his Nova helmet and felt a bit lost in his role as a hero. Problems began to pile up on young Sam when alien assassin Kaldera smashed her way through he Champions Mobile Bunker and wanted his head—all because of events that took place way back in NOVA (2013) #9. The team subdued her, but she decided that Sam needed his helmet back so she could crush him at full power.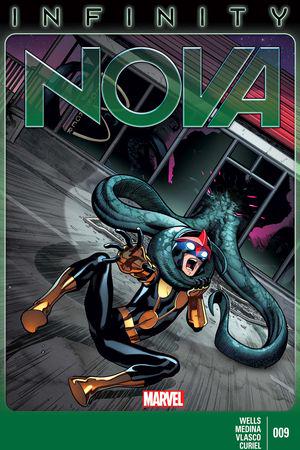 The Champions began to unravel even further when Brawn, AKA Amadeus, decided to focus on another team, the Agents of Atlas (as seen in WAR OF THE REALMS: THE NEW AGENTS OF ATLAS, AGENTS OF ATLAS, and ATLANTIS ATTACKS). Viv and Riri Williams also had a falling out, and Wasp had a breakdown (in the pages of UNSTOPPABLE WASP #4-5). All of that led into the WAR OF THE REALMS crossover event, which nearly tore the Earth apart thanks to Malekith's evil forces.
After surviving that (and dealing with the reality that she had actually died fighting Zzzax), Ms. Marvel stepped down from the team, leaving a conflicted, potentially compromised Viv in charge. At that same time, out in space, Sam and Kaldera broke into the Nova headquarters to get his helmet back—but it'd already been stolen by the Thieves Guild and taken back to Earth, as seen in AMAZING SPIDER-MAN (2018) #9. Ultimately, Sam did get his signature headwear back before capturing Kaldera and telling the Nova Corps that he was keeping the helm!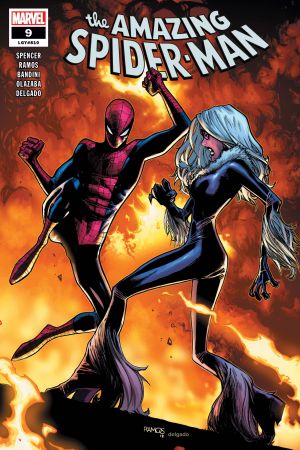 The Amazing Spider-Man (2018) #9
published

added to marvel unlimited

inker

inker (cover)

penciler

penciler (cover)

colorist

colorist (cover)

editor

letterer

writer
What is Marvel Unlimited?
The series ended with a story in which Blackheart corrupted Ironheart and the rest of the newer Champions. The original team—Viv, Ms. Marvel, Spider-Man, Nova, and Brawn—managed to keep clear heads and saved their friends, re-dedicating themselves to making the world a better place in the process.
And that led directly into the Champions' appearance in INCOMING which itself set the stage for OUTLAWED #1, which debuts next week! That Eve Ewing-Kim Jacinto collaboration will put "Kamala's Law" into effect, which makes it illegal to be a costumed hero under the age of 21. Of course, you can't keep a good hero down, so in addition to new volumes of NEW WARRIORS and POWER PACK, we'll see the continued adventures of Ms. Marvel, Nova, Spider-Man, and the rest in CHAMPIONS!
Pre-order CHAMPIONS #1 with your local comic shop now! Then pick up OUTLAWED #1 next Wednesday, March 18!
The Hype Box
Can't-miss news and updates from across the Marvel Universe!