Comics
Published September 11, 2020
The History of the Champions
Revisit the team's storied past before reading October 7's 'Champions' #1!
In the Marvel Universe, teenage heroes have been OUTLAWED. But that's not going to stop the Champions from doing what's right!
On Wednesday, October 7, writer Eve L. Ewing and artist Simone Di Meo are teaming up for CHAMPIONS #1, a new series that places the young heroes in the fight of their lives. The world still needs heroes, and the team co-founded by Ms. Marvel (Kamala Khan), Nova (Samuel Alexander), and Spider-Man (Miles Morales) won't back down from the challenge.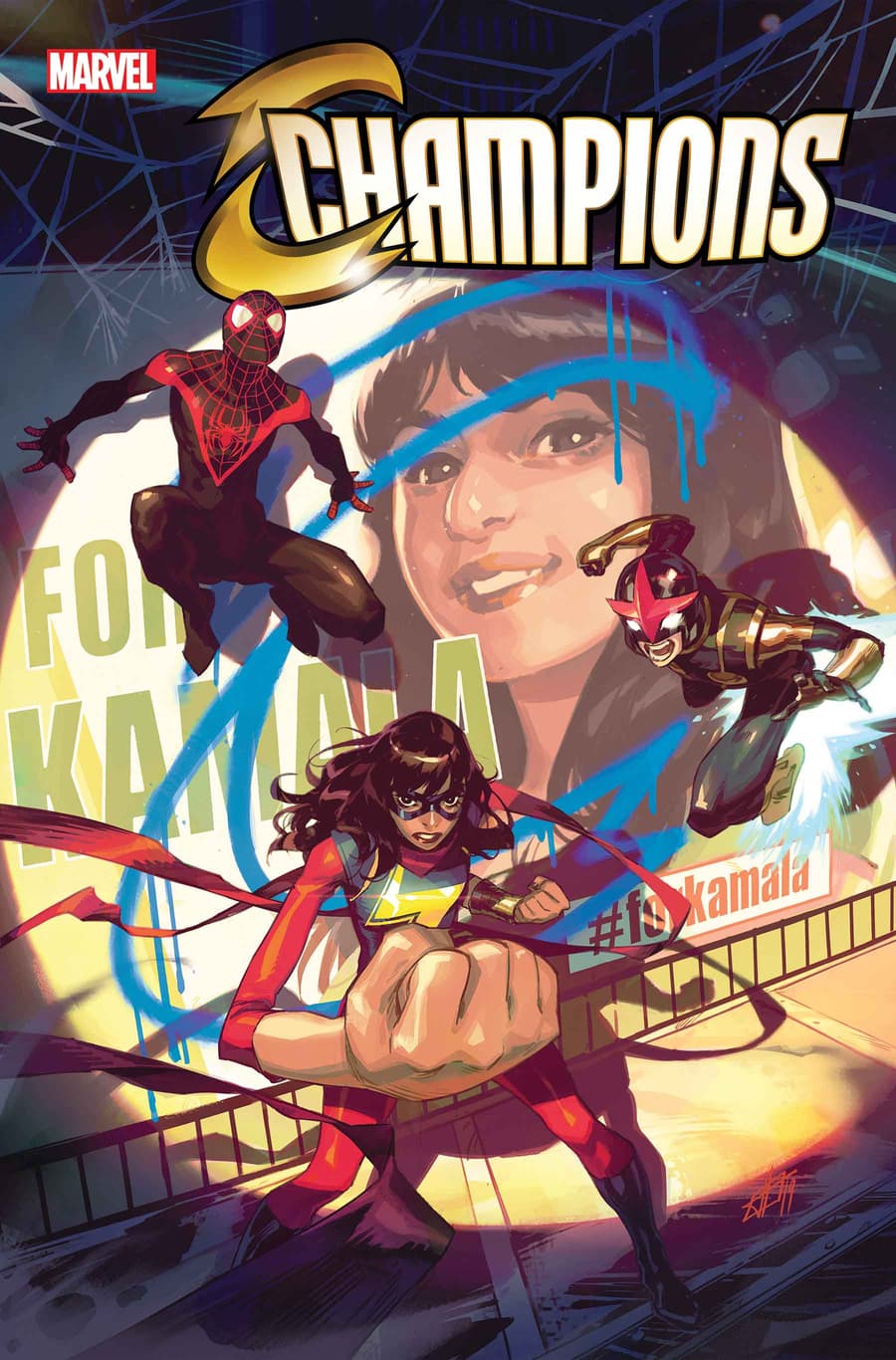 Those heroes have a purpose in their hearts that never quite came together for the original Champions. In CHAMPIONS (1975) #1, Black Widow, Hercules, Angel, Iceman, and Ghost Rider (Johnny Blaze) came together to defeat Pluto. Years prior, the Avengers famously joined forces after facing Loki—that's why these heroes took it as a sign that they were meant to work together as the Champions of Los Angeles.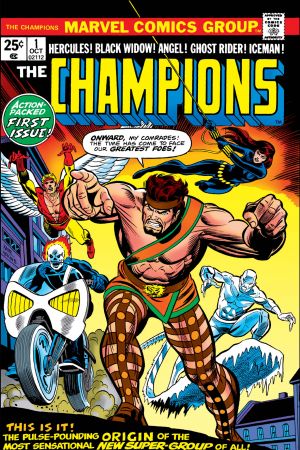 At the time, there were very few heroes on the West Coast, but the Champions filled that void for a while. Angel bankrolled the team, and he even purchased a Quinjet for them. However, that kind of lent some credence to the idea that they were second-rate Avengers... Darkstar eventually joined the Champions, while Bill Foster (AKA Goliath) served as an honorary member. The original series only ran for 17 issues, and the team was officially disbanded in PETER PARKER, THE SPECTACULAR SPIDER-MAN (1976) #17-18.
In the aftermath of CIVIL WAR, Tony Stark attempted to resurrect the Champions' name as California's Super-Hero team in the 50 States Initiative. However, for in-universe reasons that aren't entirely clear, that team was rebranded as the Order.
Within the pages of THE ORDER (2007), readers were introduced to Anthem, Aralune, Calamity, Heavy, Mulholland, Supernaut, and Veda. Unlike the original Champions, the Order were largely lesser-known heroes who were getting a second chance in life. Stark bonded with Anthem (AKA Henry Hellrung) over their shared inner demons, which may be why he had such a personal interest in the team. Pepper Potts was also a coordinator for the team, but she wasn't a field member.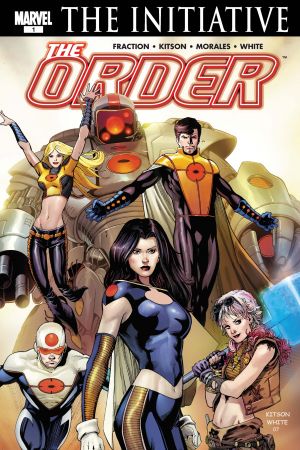 The Order (2007) #1
published

added to marvel unlimited

rating

colorist

inker

penciller

penciller (cover)

writer

editor
What is Marvel Unlimited?
That could have been the last gasp of the Champions' legacy. But the events of CIVIL WAR II convinced Ms. Marvel, Nova, and Spider-Man that they could no longer abide by the way the Avengers had handled the conflict. All three of the young heroes had been inducted into the ranks of Earth's Mightiest Heroes, but they wanted to bring about more meaningful change to the world.
In CHAMPIONS (2016) #1, Kamala, Sam, and Miles tried to put that change into action. Unlike the heroes of the previous generations, they took to social media to explain why they wanted to make a better future for everyone. It struck a chord online, and inspired Amadeus Cho, Viv Vision, and the teenage Cyclops from the past to join their team. Social media users called them Champions, and the name stuck.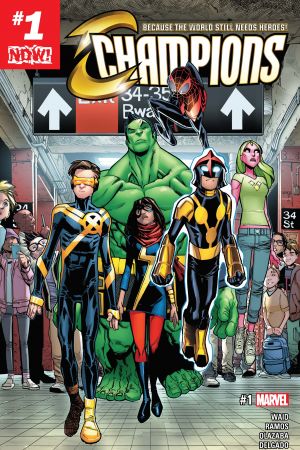 The new team of Champions didn't always get along, but they were fueled by their shared purpose. Ironheart (Riri Williams), the Wasp (Nadia van Dyne), and Snowguard (Amka Aliyak) believed in that vision when they joined the team as well. Young Cyclops was eventually forced to return to his past, but his teammates carried on without him.
CHAMPIONS (2019) #1 led to an expanded roster of young heroes. Falcon (Joaquin Torres), Patriot (Rayshaun Lucas), the Locust (Fernanda Rodriguez), Bombshell (Lana Baumgartner), Pinpoint (Qureshi Gupta), Power Man (Victor Alvarez), and Dust (Sooraya Qadir) gave the team even more might while also adding international influence to the lineup.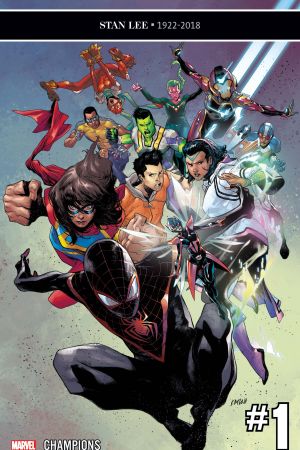 Champions (2019) #1
published

added to marvel unlimited

inker

penciler

letterer

writer

inker (cover)

penciler (cover)

editor

colorist

colorist (cover)
What is Marvel Unlimited?
Although they have yet to officially join the team, Gwenpool, Cloud 9, Honey Badger, Moon Girl, Prodigy, Red Dagger, Silk, and Hummingbird have served as reserve Champions in the past. That may be important as OUTLAWED plays out. The heroes of the next generation have to stand together, or else their movement may be stopped in its tracks.
Find out what happens next by pre-ordering CHAMPIONS #1 before reading it on October 7!
Grab this mag (and more!) digitally or at your favorite local comic book shop. Be sure to ask your local shop about their current business policies to observe social distancing or other services they may offer, including holding or creating pull lists, curbside pick-ups, special deliveries, and other options to accommodate. Find and support your local comic book shop at ComicShopLocator.com or by visiting Marvel.com/LoveComicShops.
For digital comics, all purchases in the Marvel Comics app can be read on iPhone®, iPad® and select Android™ devices! Our smart-paneling feature provides an intuitive reader experience, ideal for all types of mobile device and tablet users! Download the app on iOS and Android now!
The Hype Box
Can't-miss news and updates from across the Marvel Universe!