Comics
Published May 10, 2019
Exclusive Announcement: New Marvel Comics Coming this August
Marvel's Pull List presents the first look at new series, covers, and more on the way from the House of Ideas!
Face front, True Believer! Marvel's Pull List is time-traveling into the future with an exclusive reveal of never-before-seen comics and news! In this special previews announcement, Ryan and Tucker detail the bleeding-edge books on their way to comic shops this August! 
Get all the news in the video above, then uncover further details about these magnificent mags below...
FANTASTIC FOUR: YANCY STREET #1 written by Gerry Duggan, art and cover by Greg Smallwood
AGE OF CONAN: VALERIA #1 written by Meredith Finch, art by Aneke, cover by Jay Anacleto
DEADPOOL ANNUAL #1: DEADPOOL VS. NIGHTMARE written by Dana Schwartz, art by Reilly Brown, cover by Aaron Kuder
SHE-HULK ANNUAL #1: SHE-HULK VS. BULLSEYE written by Alexandra Petri, art by Andy MacDonald, cover by Mirka Andolfo
You can find out more about all four of these issues here!
IRONHEART #9 written by Eve L. Ewing, art by Luciano Vecchio, cover by Stefano Caselli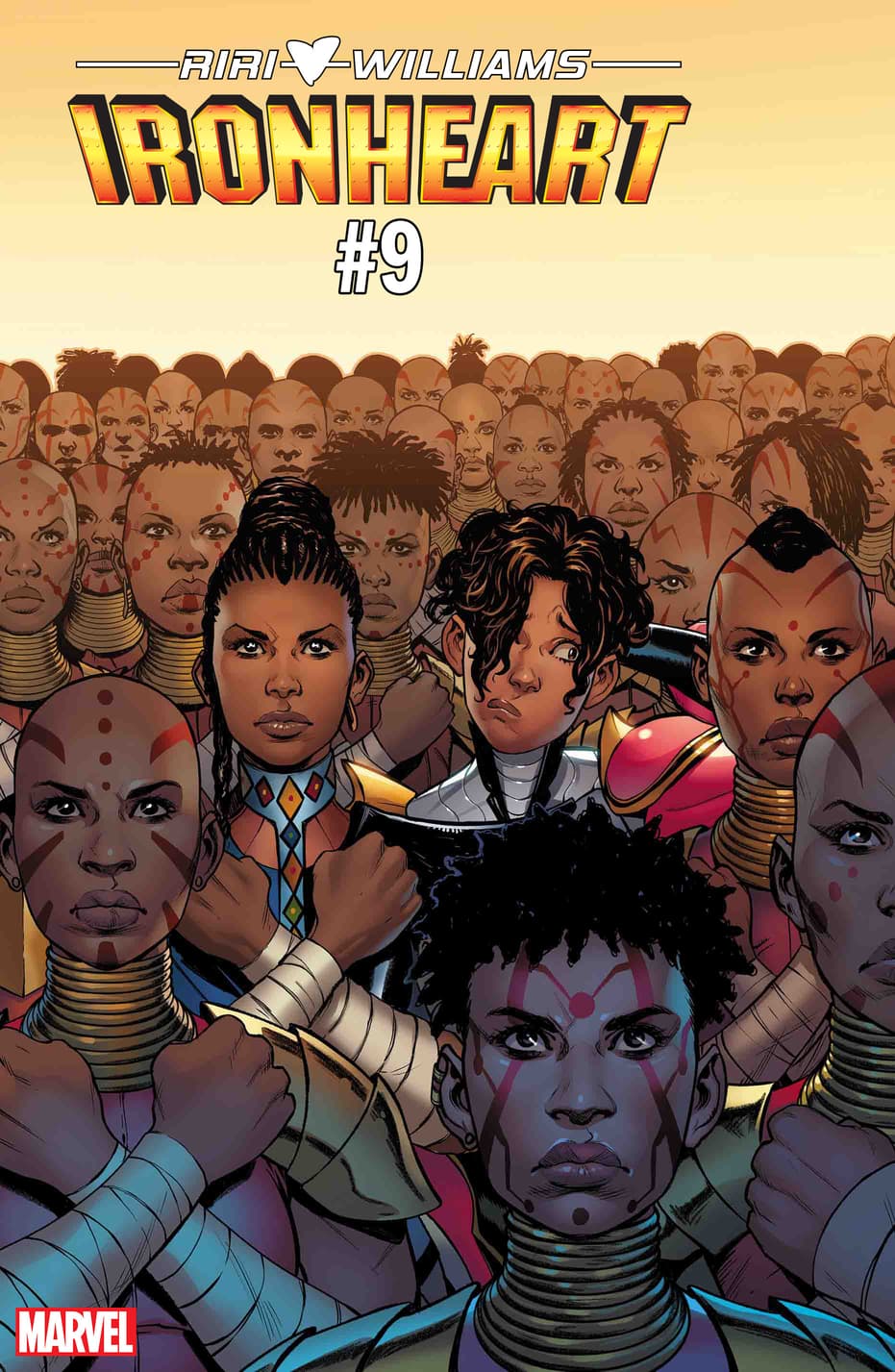 GHOST-SPIDER #1 WRITTEN BY SEANAN MCGUIRE, ART BY TAKESHI MIYAZAWA, COVER BY JORGE MOLINA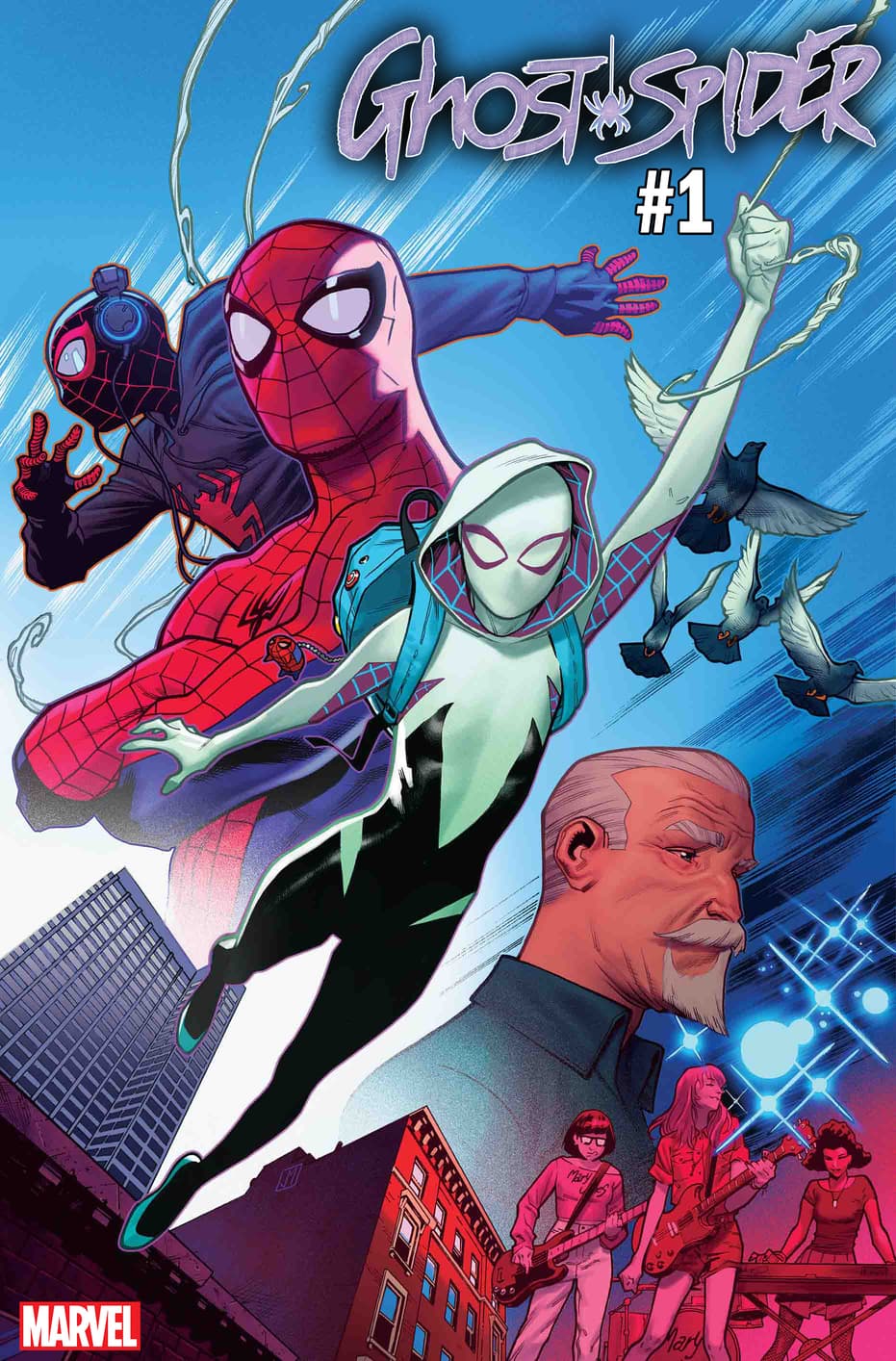 POWER PACK: GROW UP #1 WRITTEN BY Louise Simonson, ART AND COVER BY June BrigmaN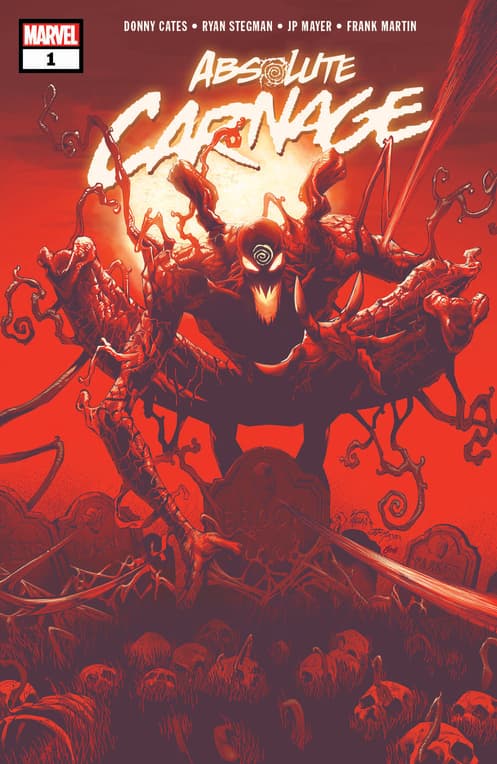 After turning Venom's world upside down a year ago, Donny Cates and Ryan Stegman are about to put the Sinister Symbiote through hell again... Only this time Carnage has come calling, and everyone who's ever worn a symbiote is dead in his sights!
He's skirted the periphery of the Marvel Universe for months, but Cletus Kasady at last stands poised to make his grand return to New York in a blistering 60-page story… and he wants to paint the town red!
ABSOLUTE CARNAGE #2 WRITTEN BY DONNY CATES, ART AND COVER BY RYAN STEGMAN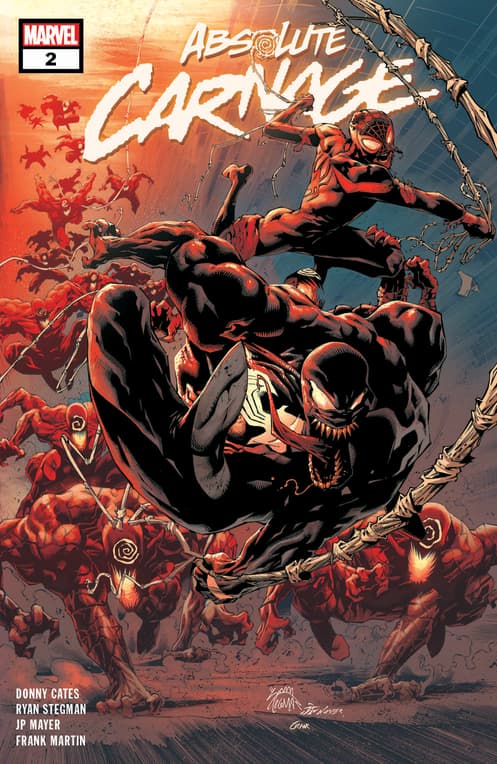 HOUSE OF X #2 WRITTEN BY JONATHAN HICKMAN, ART AND COVER BY PEPE LARRAZ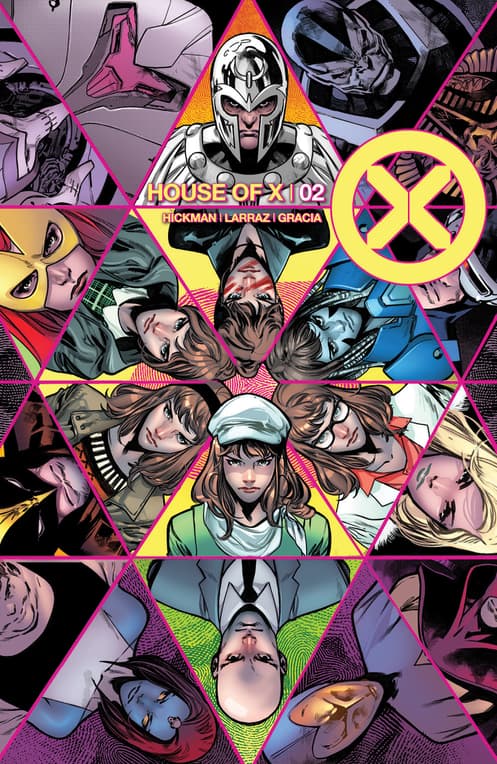 HOUSE OF X #3 WRITTEN BY JONATHAN HICKMAN, ART AND COVER BY PEPE LARRAZ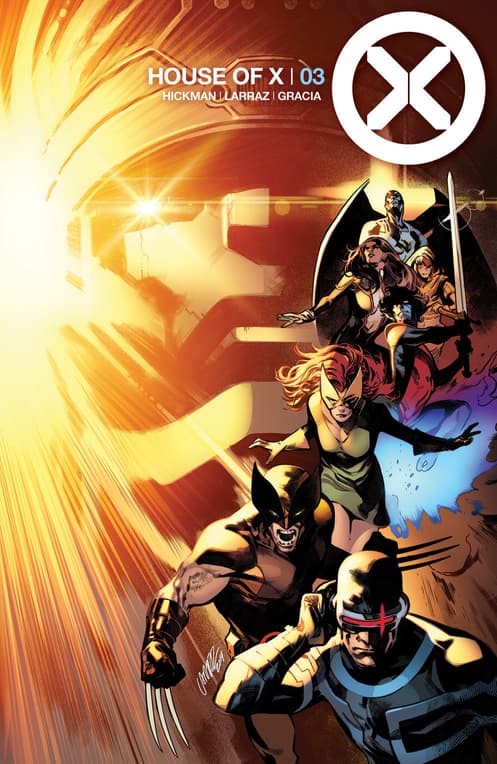 Learn the truth about one of the X-Men's closest allies…and then begin the fight for the future of mutantkind! Superstar writer Jonathan Hickman continues reshaping the X-Men's world alongside Marvel Young Gun artist Pepe Larraz!
POWERS OF X #2 WRITTEN BY JONATHAN HICKMAN, ART AND COVER BY R.B. SILVA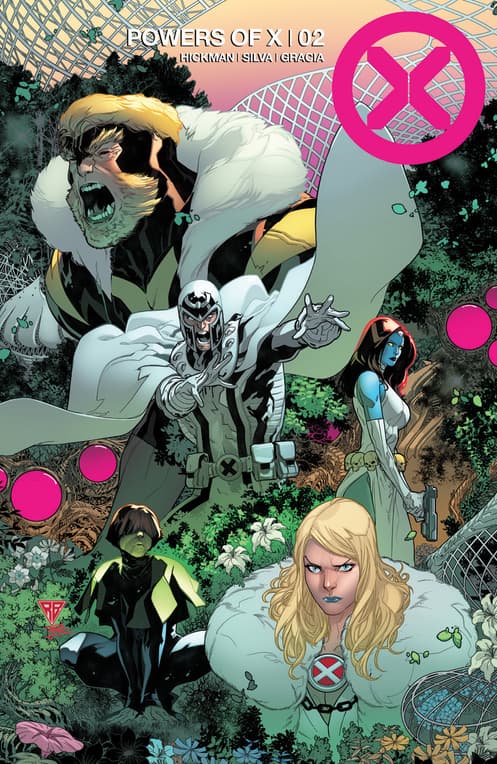 POWERS OF X #3 WRITTEN BY JONATHAN HICKMAN, ART AND COVER BY R.B. SILVA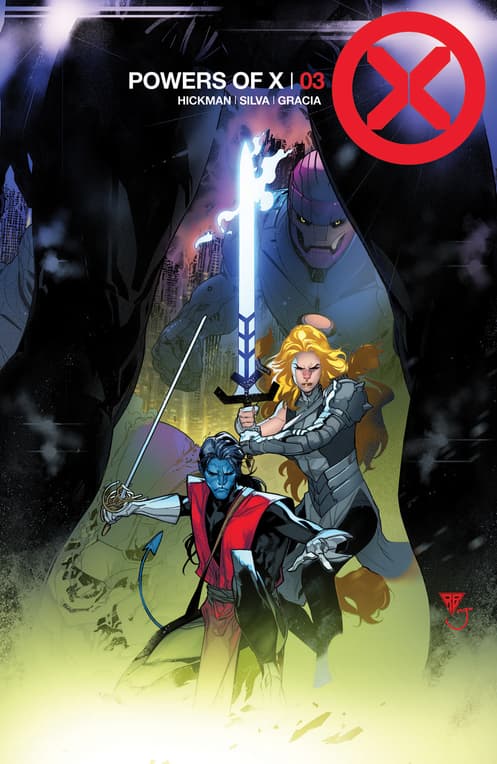 As Xavier sows seeds of the past, the X-Men's future blossoms into trouble for all mutantdom. Jonathan Hickman and R.B. Silva tell the tale!
MARVEL'S SPIDER-MAN: VELOCITY #1 WRITTEN BY Dennis "Hopeless" Hallum, ART BY Emilio Laiso, COVER BY SKAN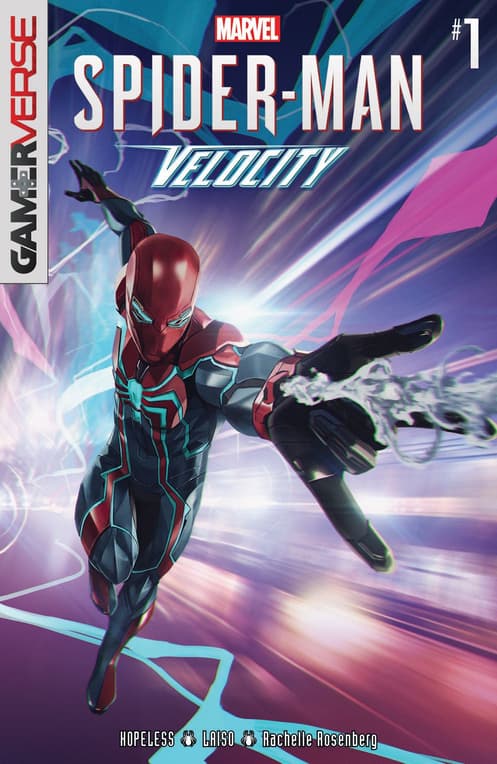 Dennis "Hopeless" Hallum continues the saga of the spectacular Spider-Man with an all-new story set in the Gamerverse! How and why did Peter Parker build the armored Velocity Suit seen in the Marvel's Spider-Man video game? Find out here!
After the events of CITY AT WAR, Spidey continues to balance his colliding worlds as he attempts to protect New York City against Super Villains like Swarm, while reporter Mary Jane Watson delves deep into an investigation with legendary Daily Bugle journalist Ben Urich. Learn the never-before-told backstory behind the Velocity Suit as unexplainable occurrences bedevil the city and our heroes come face-to-face with…a poltergeist?!
Illustrated by Emilio Laiso with eye-popping covers by the inimitable Skan, you won't want to miss a panel of the first all-original story following up the worldwide hit video game!
FUTURE FOUNDATION #1 WRITTEN BY Jeremy Whitley, ART AND COVER BY Will Robson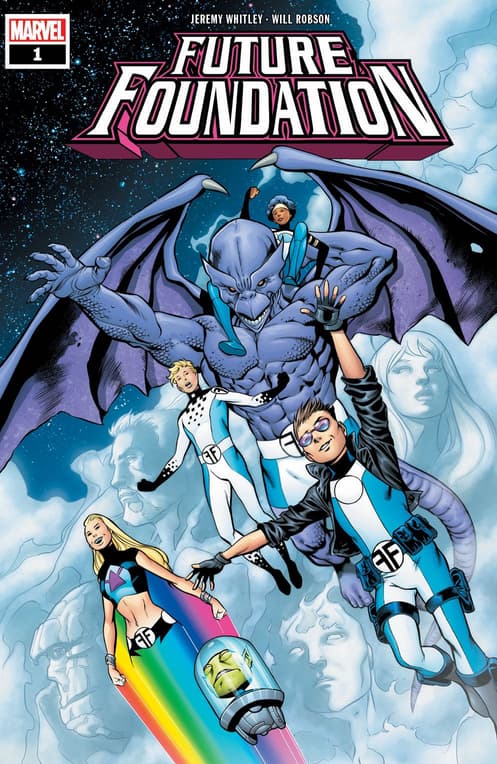 When the Richards family is called back to Earth to be the Fantastic Four again, they left behind the Future Foundation—a think tank of the most brilliant young minds in the universe—with one mission: find the pieces of and rebuild their friend Molecule Man. But that's proved harder than imagined as this crew of young geniuses, Atlanteans, Mutants, Moloids, and androids have run into every problem in the Multiverse.
Now, with the leadership of Alex and Julie Power and a little extra firepower from guest professor Yondu Udonta, the team will undergo their most dangerous mission yet—a prison break! Jeremy Whitley and Will Robson take the Future Foundation on a heart-pounding journey across time and space!
more exclusive announcements coming soon...
Sweet Christmas! Stay tuned to Marvel.com throughout the week for more first-looks at what's coming from the hallowed halls of the House of Ideas to your comic shop this August!
The Hype Box
Can't-miss news and updates from across the Marvel Universe!