Comics
Published July 10, 2019
Exclusive Announcement: New Marvel Comics Coming This October
'Marvel's Pull List' presents the first look at new books on the way from the House of Ideas!
Face front, True Believers! Feast your petrified peepers on a brand-new episode of Marvel's Pull List as Ryan and Tucker unveil never-before-seen comics coming your way this October! 
In this special previews announcement, get the first look at a few bleeding-edge Marvel comics, with info all about the new series, art, and creative teams heading to your local comic shop later this year! Get all the news in the video above, then uncover further details about these momentous mags below...
GHOST RIDER #1 written by Ed Brisson, art and cover by Aaron Kuder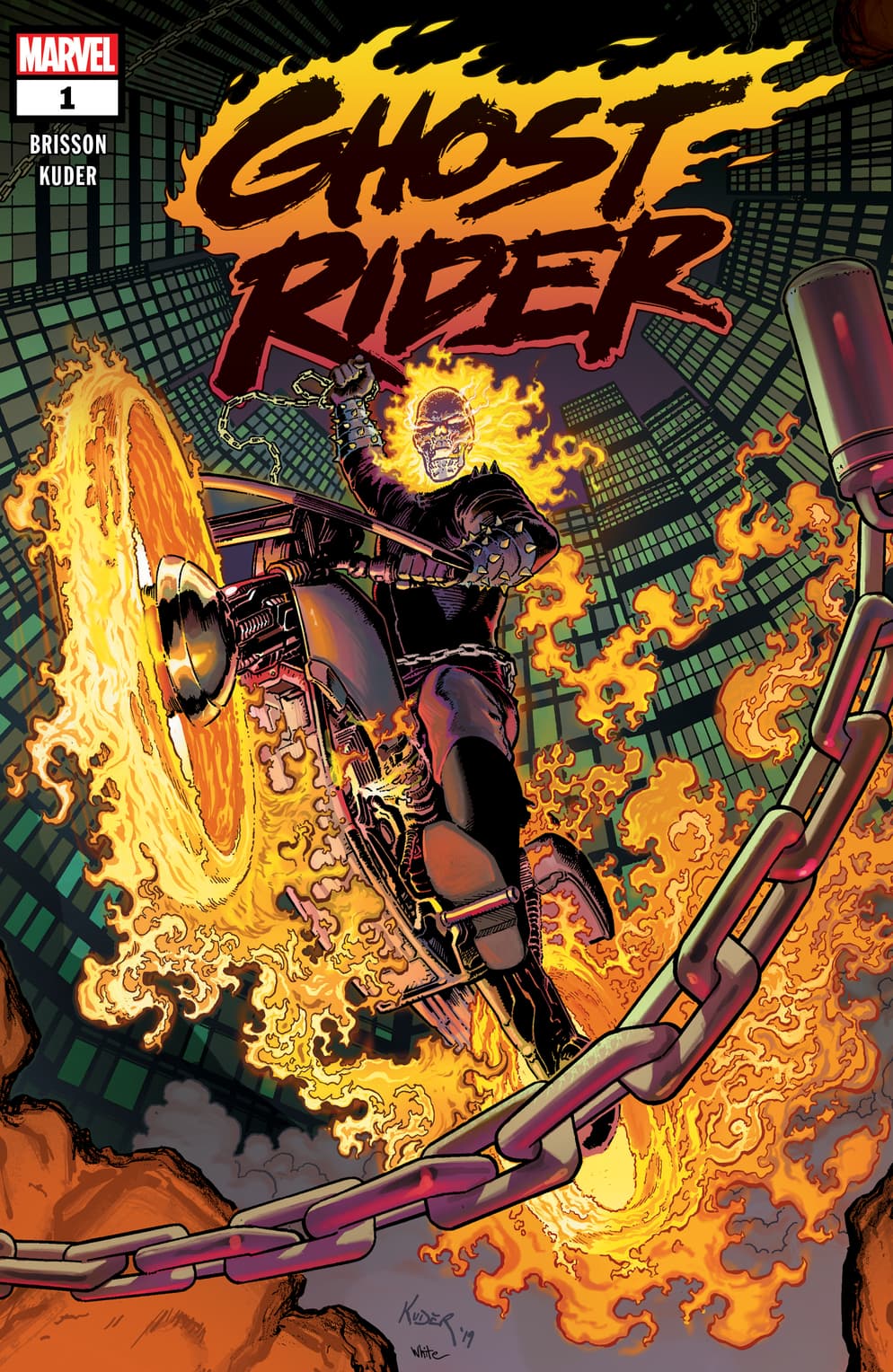 The Brothers Ghost Rider are back!
Johnny Blaze ain't just the king of Hell—he's the warden too. He's the first line of defense between the demonic hordes trying to escape the joint and the lords of other hells making a play for his throne and all the power that comes with it—including a certain evil queen from his past! Meanwhile, Danny Ketch never wanted to be a Ghost Rider. Now that his brother's in charge downstairs, Ketch must take on the duty of Earth's Spirit of Vengeance full-time—no matter how much he'd rather be doing anything else...
AMAZING SPIDER-MAN: FULL CIRCLE #1
written by NICK SPENCER, JONATHAN HICKMAN, GERRY DUGGAN, AL EWING, CHIP ZDARSKY, KELLY THOMPSON, and JASON AARON; art by CHRIS BACHALO, CHRIS SPROUSE, GREG SMALLWOOD, MICHAEL ALLRED, RACHAEL STOTT, VALERIO SCHITI, CAMERON STEWART, AND MARK BAGLEY; cover by ROD REIS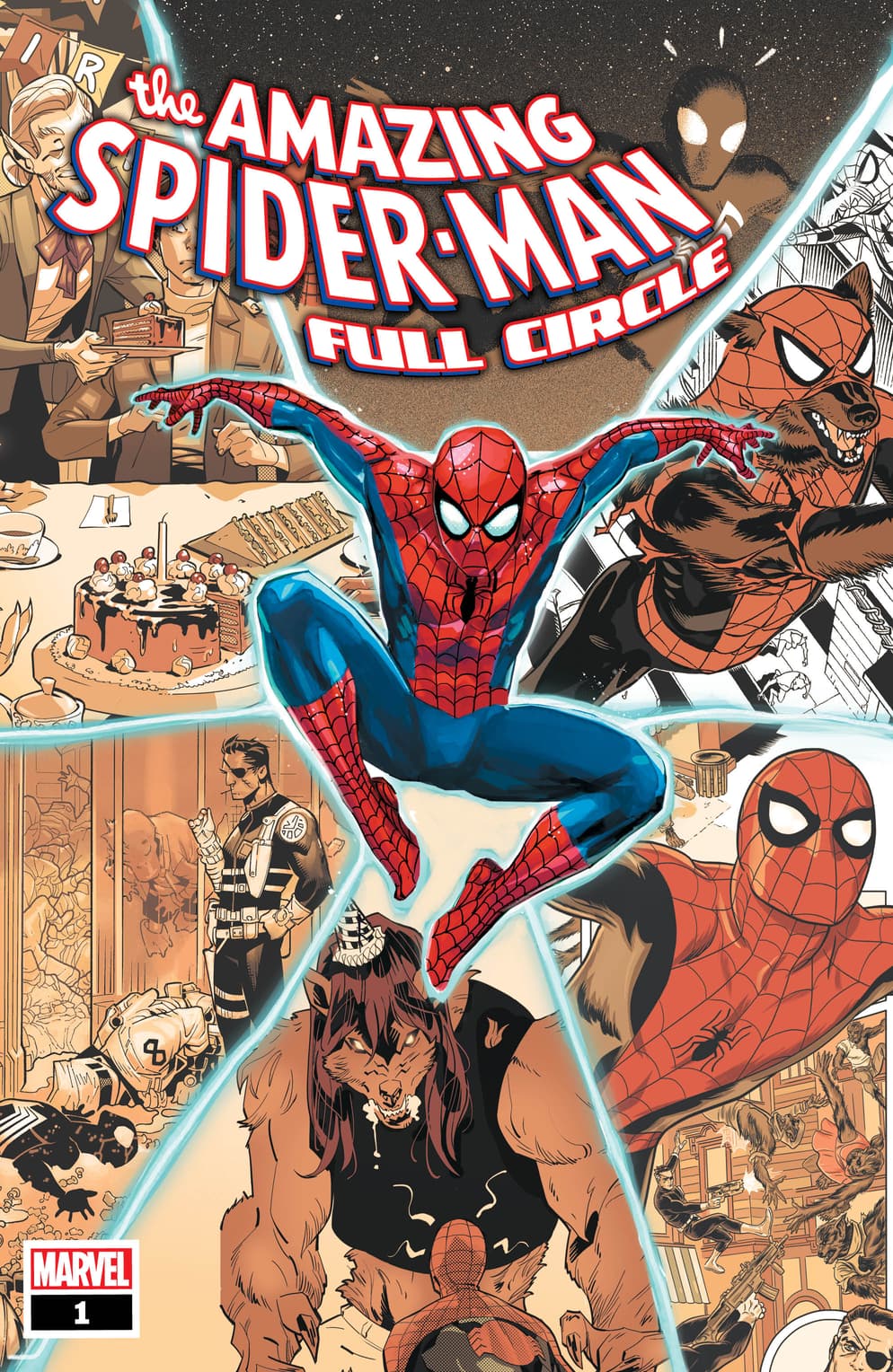 A summons from S.H.I.E.L.D. leads Peter Parker into a globe-spanning adventure that will test him as never before, one in which the future of all mankind lies in his gloved, webbed hands! Who is the mysterious prisoner in the steel box who keeps propelling the wall-crawler onward?
Nick Spencer and an all-star team of Marvel's biggest writers and artists take up the challenge to create the wildest, maddest, most unconventional AMAZING SPIDER-MAN story of all! Guest-starring Nick Fury, Wolverine, and Peter Porker, the Spectacular Spider-Ham!
MARVEL ZOMBIES: RESPAWN #1 written by PHILLIP KENNEDY JOHNSON, art by LEONARD KIRK, cover by INHYUK LEE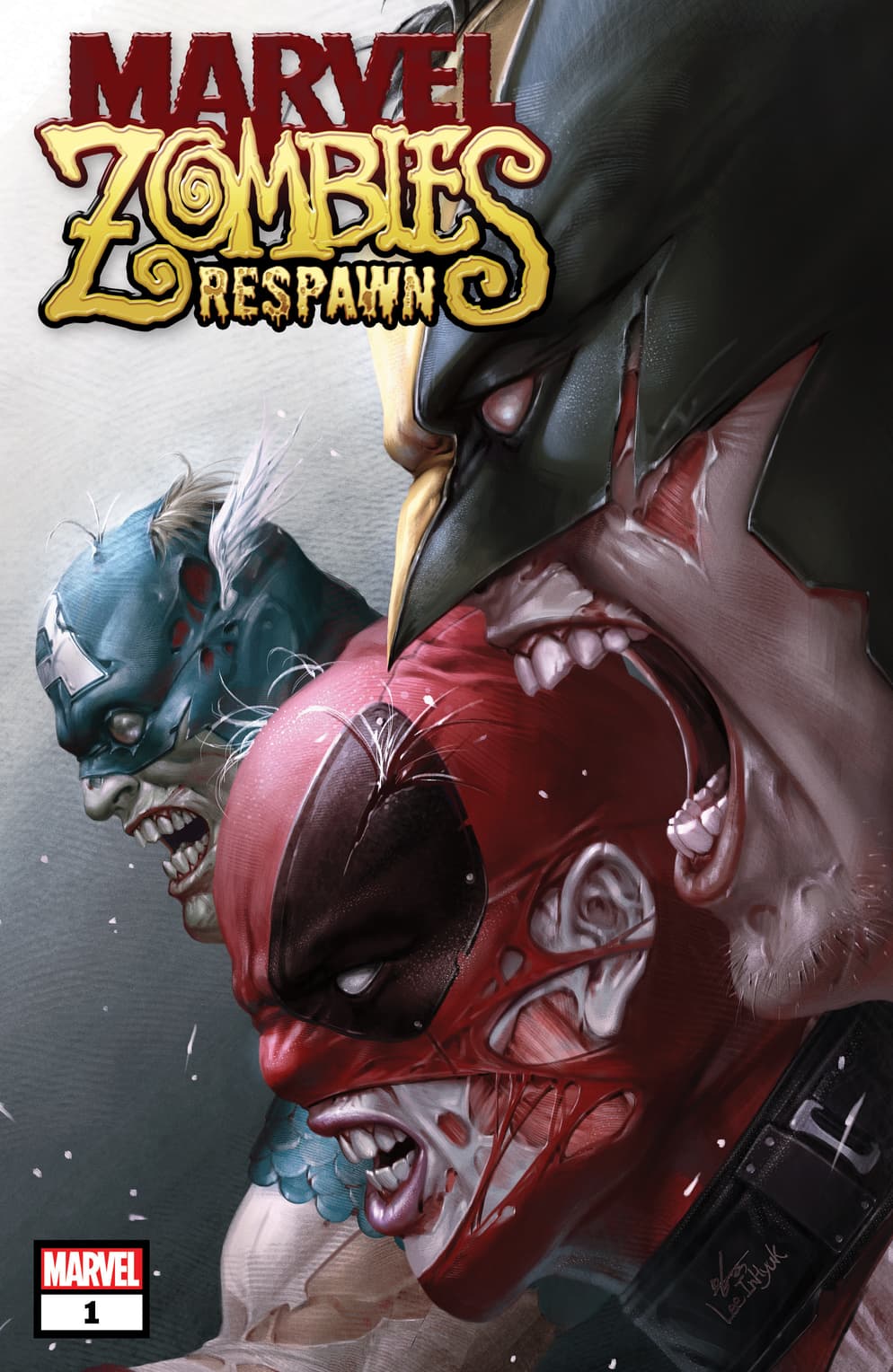 When Galactus' corpse appears at the edge of Earth's solar system, the Avengers, X-Men, and Fantastic Four investigate. Too late, they discover that Galactus' body is now the vessel of an interstellar terror, which one-by-one transforms Earth's Mightiest Heroes into the universe's most terrifying predators! As our heroes try to escape the super-powered, cannibalistic aberrations that were once their friends and family, will any survive? And even if they do, can they hope to protect Earth from the infestation that has already claimed half of the known universe?
IMMORTAL HULK #25 written by AL EWING, art by GERMÁN GARCÍA with JOE BENNETT, cover by ALEX ROSS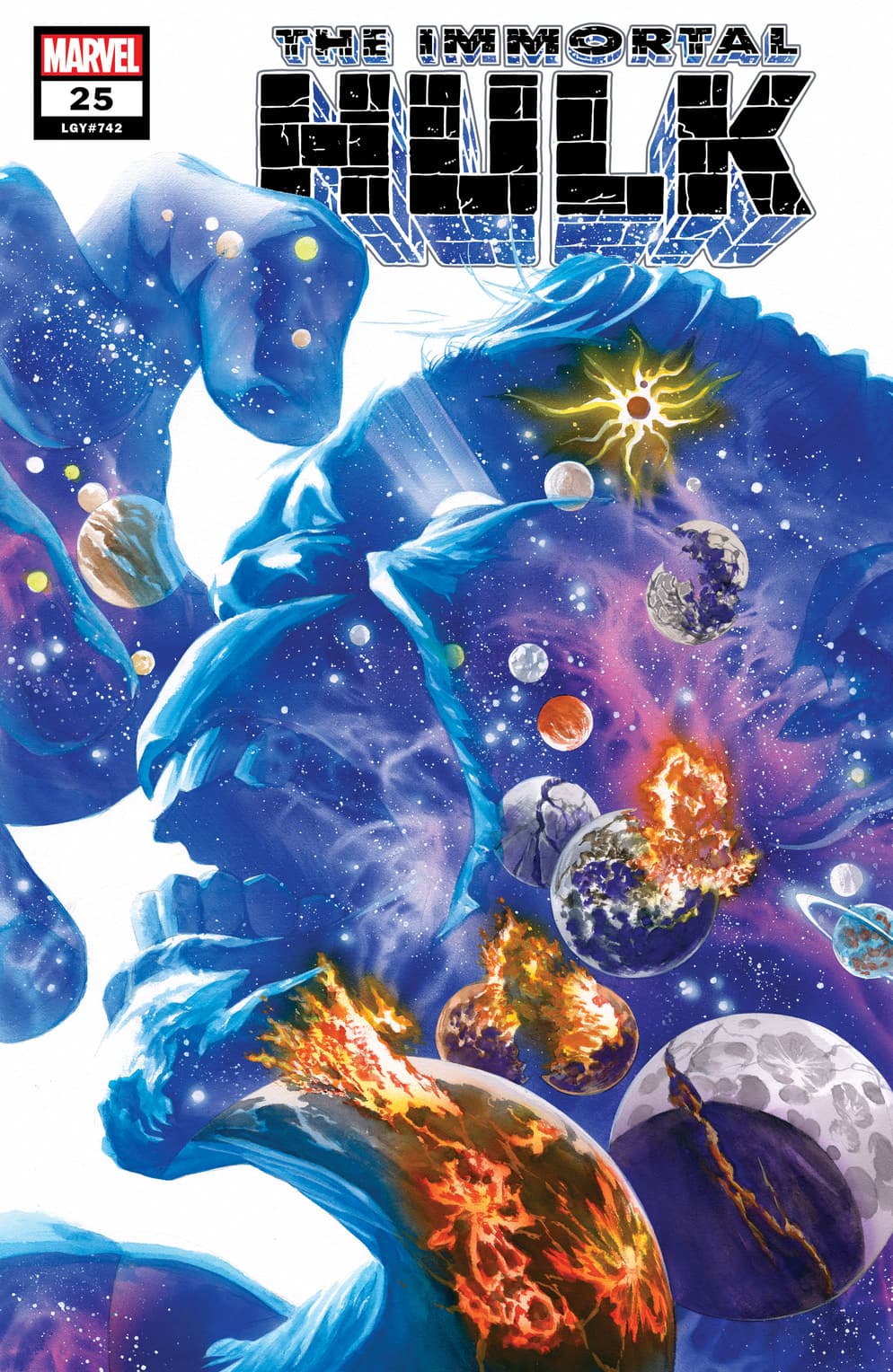 A GROUNDBREAKING DOUBLE-SIZED ISSUE!
The heat death of our universe has come and gone. The Hulk is finally dead. Now, billions of years later, the Ninth Cosmos cowers...
You've never read a Hulk comic like this before. You've never read a Marvel comic like this before.
POWERS OF X #6 written by JONATHAN HICKMAN, art and cover by R.B. SILVA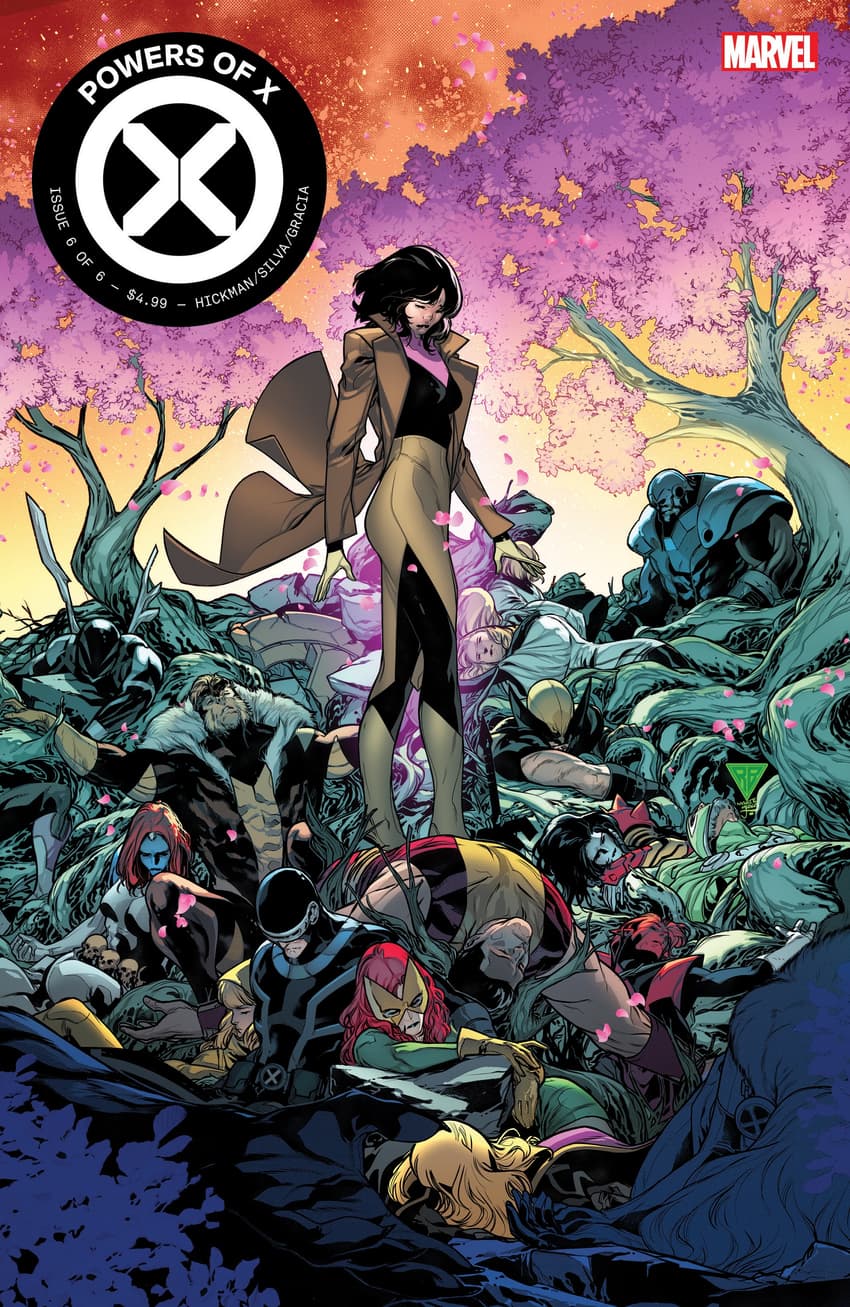 THE INEVITABLE TRUTH.
The revelatory tale of Mutantkind's fall comes to a conclusion that will lay the groundwork of the X-Men's stories for years to come!
Stay tuned to Marvel.com throughout the week for more first-looks at what's coming from the haunted halls of the House of Ideas to your local comic shop this October!
The Hype Box
Can't-miss news and updates from across the Marvel Universe!