Comics
Published November 27, 2018
Fan Favorite Matchup: Deadpool vs. Black Panther
Decide which Marvel Comics editor chose best in the Battle Royale!
16 Marvel Comics editors chose their champions. Now you decide who wins.
It's the Marvel Battle Royale 2018!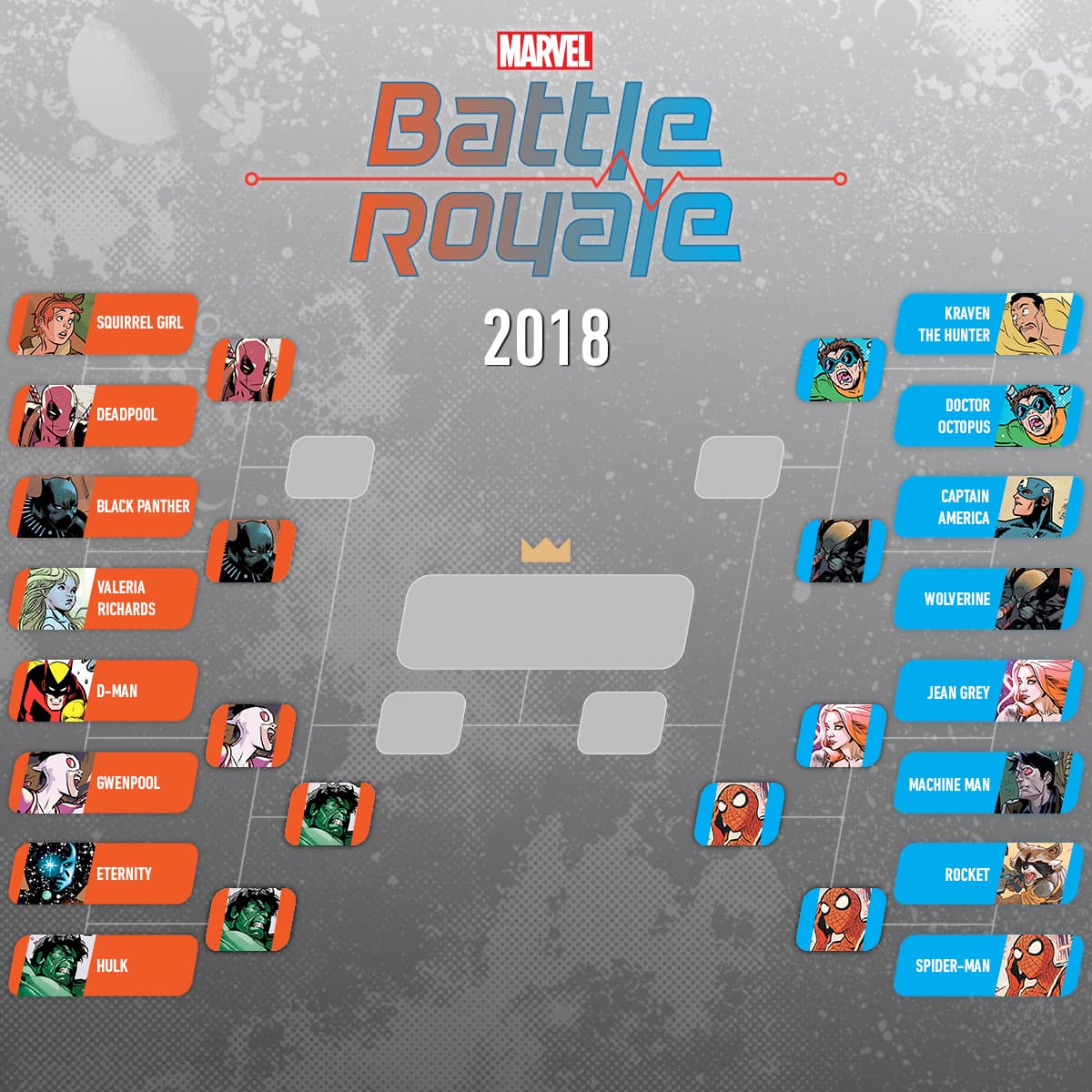 Yesterday's throwdown saw Wolverine take on Doc Ock, and the winner was...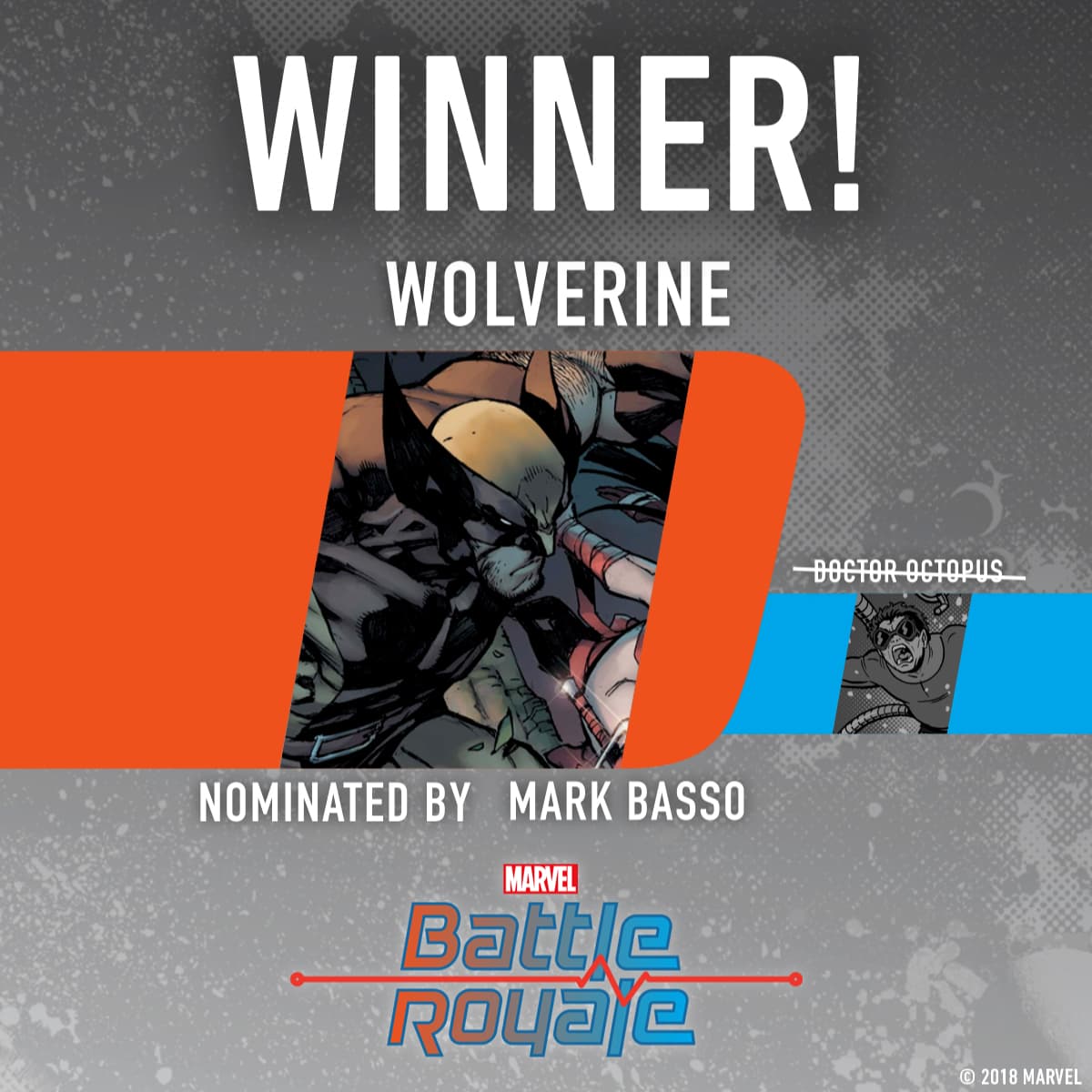 Today, one of the biggest contests of the competition begins, as Tom Brevoort's blustering mercenary goes up against Chris Robinson's king...
Not only did the editors nominate their own gladiators, they've also laid out exactly why you should be on their side! Here's Tom's take on behalf of...
"Sure, the Black Panther is fierce. Yes, he's strong, fast, agile. A master fighter, a genius intellect, a sure-footed planner. Rich as sin.
"But let's face it. The guy is dull. D-U-L-L. We're not talking about his sister now, we're talking about T'Challa.
"Why does Deadpool win this bout? Personality, baby! He's got it oozing out of every pore (literally)!"
And here's Chris' plea for...
"We couldn't leave this one up to chance so we are currently publishing the only official* Marvel Battle Royale™️ tie-in series BLACK PANTHER VS. DEADPOOL! Consult issue #2 tomorrow to see how totally...overwhelming...CANONICALLY superior Black Panther is to Deadpool!"
*Editor's note: It ain't official. But you should still read it!
Decide who gave the best pitch and cast your vote below right now!
The Marvel Battle Royale 2018 takes place every day throughout the month of November! Stay tuned to Marvel.com and @Marvel as the semifinals begin tomorrow!
The Hype Box
Can't-miss news and updates from across the Marvel Universe!