Comics
Published July 25, 2019
'Fearless' Sneak Peek: Zoe Quinn, Trina Robbins, and Tini Howard Join the Creative Team for Issues #3 and #4
See a preview of the final two issues of Marvel's female-driven limited series!
This week, Marvel Comics debuted FEARLESS #1, the first installment of a four-issue anthology series featuring stories about Marvel's fiercest female characters, produced by an all-female creative team. With issue #1 on the stands now and issue #2 ready for your pre-orders, Marvel.com thought it was a perfect time to give fans a look at what's in store for the rest of the series, including some news: comic writer and game developer Zoe Quinn is writing a Hellcat story for FEARLESS #3; illustrator and comic "herstorian" Trina Robbins will write an all-new story for FEARLESS #4; and Marvel exclusive writer Tini Howard (DEATH'S HEAD, THANOS) will pen a "classic character" story about Namora in FEARLESS #4! The cover for issue #4 by Yasmine Putri was revealed at the Women of Marvel panel at San Diego Comic-Con 2019: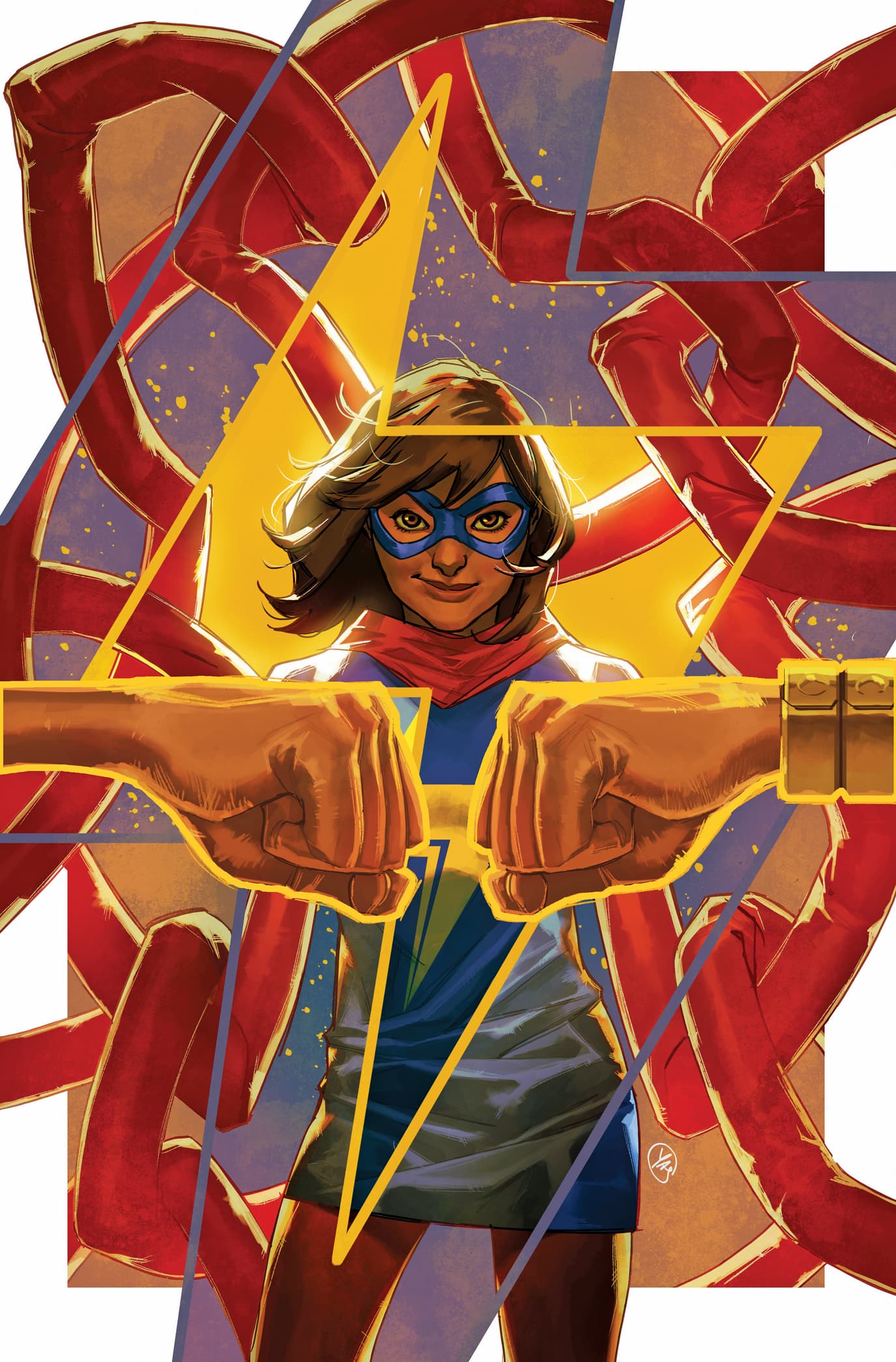 Marvel.com spoke to Quinn and Robbins about what they were the most excited about on FEARLESS:
"What I love about Hellcat is how she's been through hell, literally, and instead of being bitter or mean, she's still sweet and cares more about helping people than she does punishing them," said Quinn. "It's been really fun to write for her because in addition to her own awesomeness she's got this really excellent supporting cast of other really relatable street-level supers, gig economy workers, and actual dang demons."
Trina Robbins, who is writing a comic about the female comic creators of the Golden Age for FEARLESS #4, shared:
"During World War II, most of the men who drew comics either enlisted or were drafted to fight overseas. But comics still needed artists, so for the first time since the birth of the industry, comic book publishers hired women to draw their books. For the previously male-oriented industry, this was a revolution, and Marvel, then publishing under the name Timely, was at the forefront of the revolution, hiring talented women artists like Ruth Atkinson, Fran Hopper, Valerie Barclay, and Pauline Loth. The new women artists drew what they knew best: cute and peppy teenaged heroines, and in an industry that had specialized in male Super Heroes fighting each other, the new teen comics were a revolution, too.  Heroines like Patsy Walker, drawn for the first year of her comic by Ruth Atkinson and Fran Hopper, and even teen Super Hero Miss America, drawn by Pauline Loth, used their brains rather than their fists to solve problems."
Quinn, Robbins, and Howard join an already stellar team of writers including Seanan McGuire, who has written the main, connecting story starring Captain Marvel, the Invisible Woman, and Storm with art by Claire Roe and Rachelle Rosenberg. 
Here is a preview of Claire Roe's art for FEARLESS #3: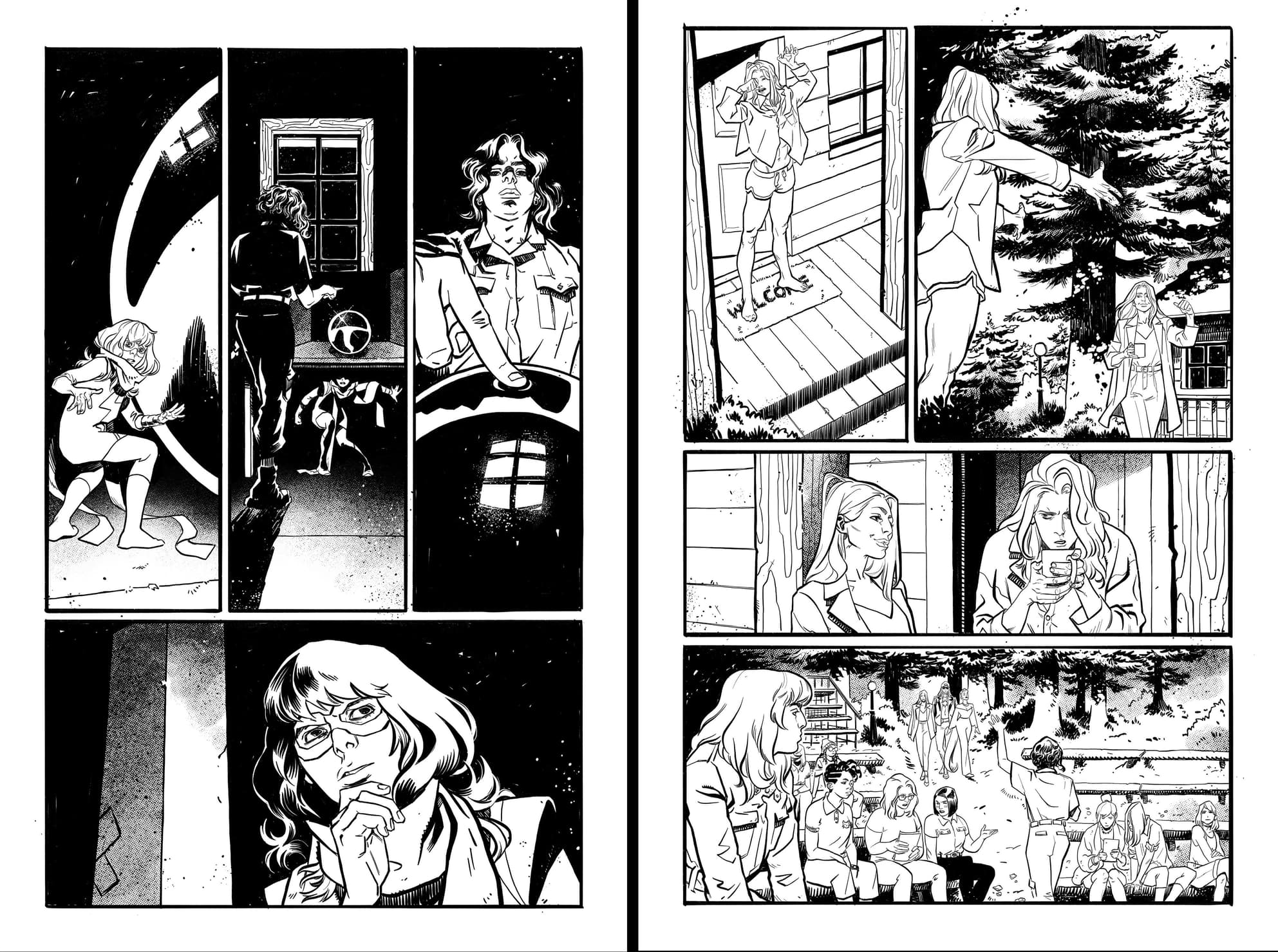 Members of the powerfully packed FEARLESS creative teams are still being announced!
Stay tuned to Marvel.com to see who else is joining this team of storytellers -- and who those stories will be about!
FEARLESS #1, written by Seanan McGuire, Leah Williams, and Kelly Thompson with art by Claire Roe, Rachelle Rosenberg, Nina Vakueva, Carmen Carnero, and Tamra Bonvillain, is on sale now online and at your local comic shop! You can pre-order your copy of FEARLESS #2 today!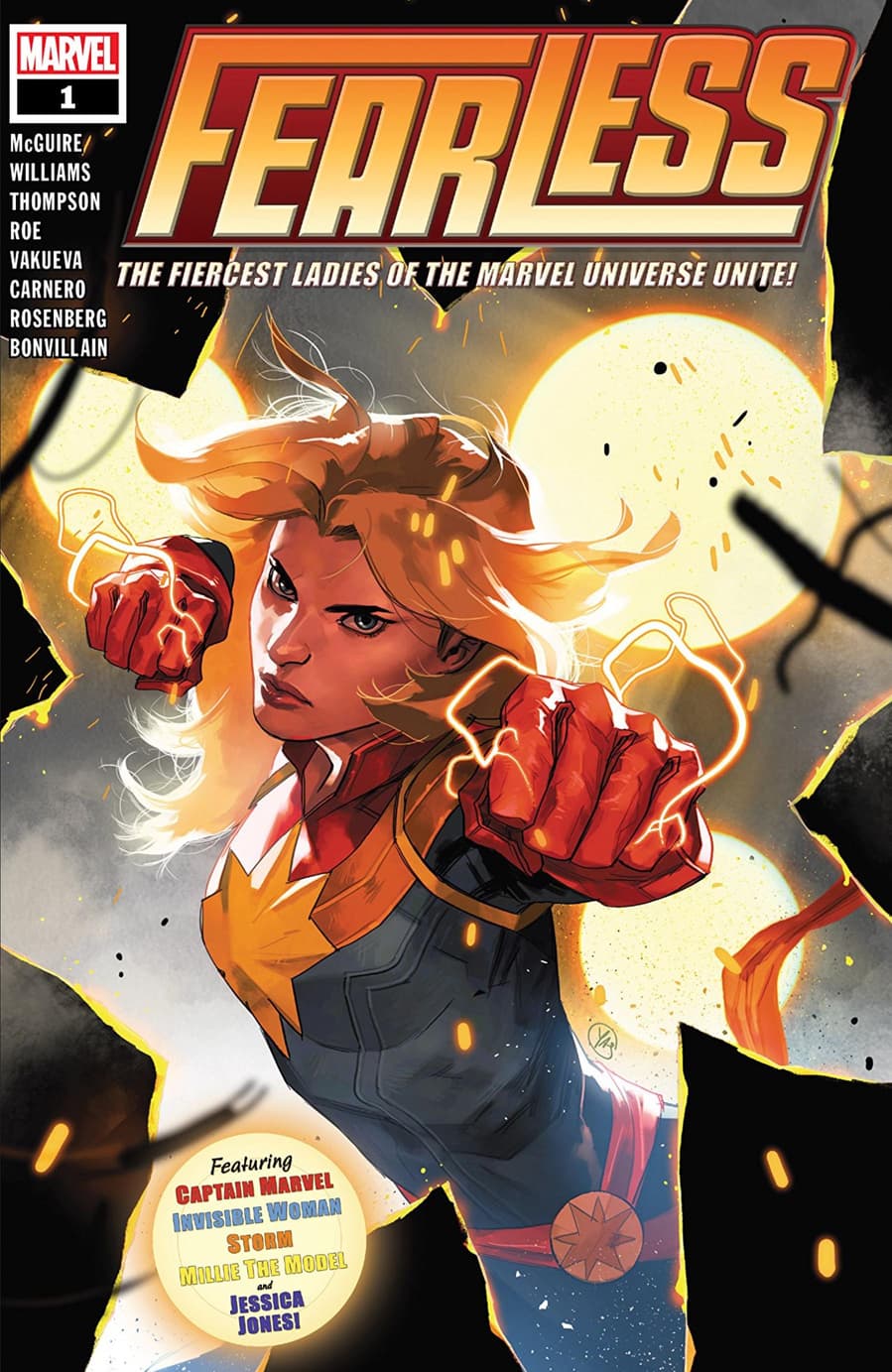 The Hype Box
Can't-miss news and updates from across the Marvel Universe!