Comics
Published November 5, 2021
Your First Look Inside 'King Conan' #1
Lo! Open the pages of Jason Aaron, Mahmud Asrar, and Matt Wilson's new #1 right here!
CONAN'S LAST STAND AT THE EDGE OF THE WORLD!
On December 15, Jason Aaron and Mahmud Asrar return to the saga of CONAN in an all-new adventure that takes the story of the Cimmerian further than has ever been revealed in ANY media to date! As Robert E. Howard posited, when King Conan grows restless on the throne, he sails west, toward land and adventure unknown.
Now see the first step of King Conan's fateful journey from Aquilonia, as an old and terrible danger threatens to end the saga of the Cimmerian once and for all in KING CONAN #1!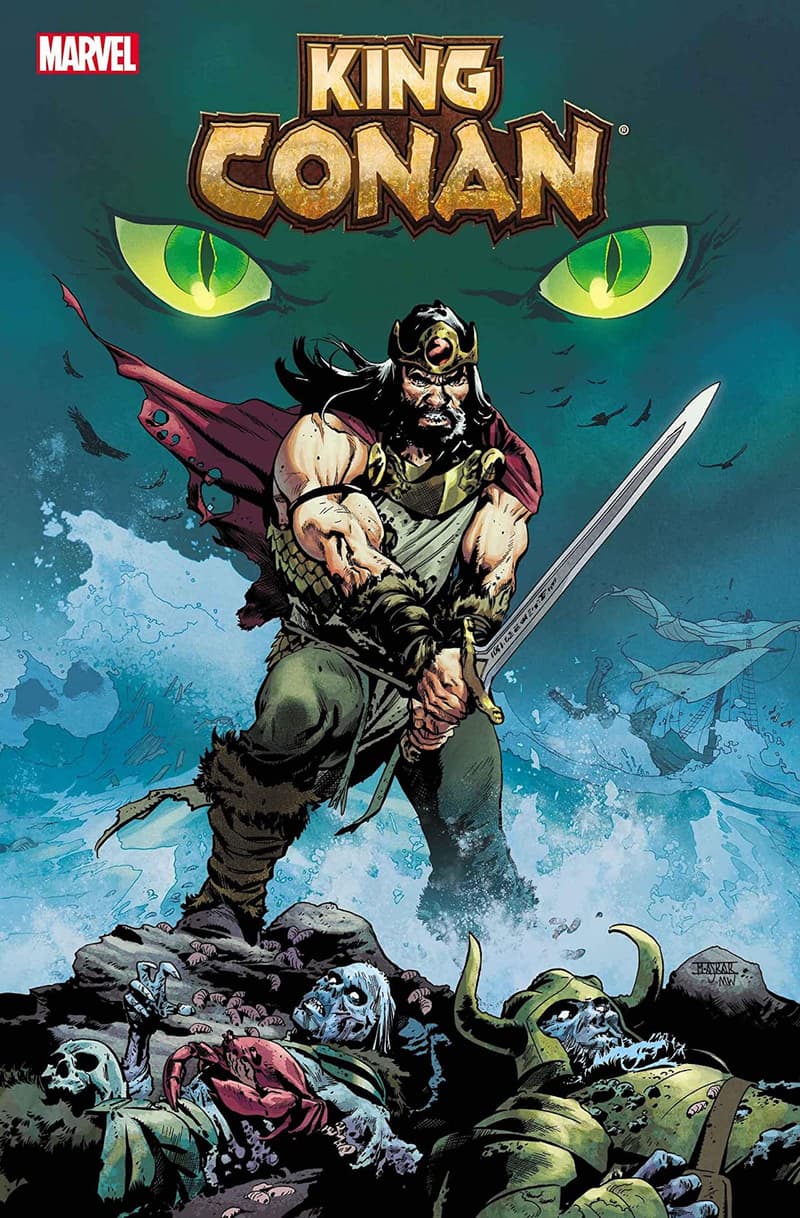 Written by Aaron with art by Asrar and colors by Matt Wilson, KING CONAN #1 arrives with the might of the Cimmerian's hallowed history behind it. "Well first off, with any Conan story I do, I'm always trying to pay honor and reverence to Robert E. Howard," Aaron told SYFY WIRE. "'The Life and Death of Conan' arc that I wrote for the kick-off of CONAN THE BARBARIAN was in every way meant as a tribute to the way Howard charted Conan's epic life.
"So even though we're charting some new territory with this KING CONAN story, I'm still trying to work in accordance with Howard's notes and thoughts on the later years of Conan's reign and life. This is the story of a Conan who has grown restless, as a king, as a natural born adventurer and as a father. I'm definitely looking to weave together all three of those roles into one epic saga, a tale that takes us from the throne of Aquilonia to an island of vultures and dark magic at the very edge of the known world."
Look inside the issue with the gallery below, then pre-order KING CONAN #1 with your local comic shop today before reading it on December 15!
The Hype Box
Can't-miss news and updates from across the Marvel Universe!