Comics
Published November 17, 2016
Follow the History of the Hulk Pt. 39
The green goliath reunites with the Defenders, seeks help from The Leader, and more!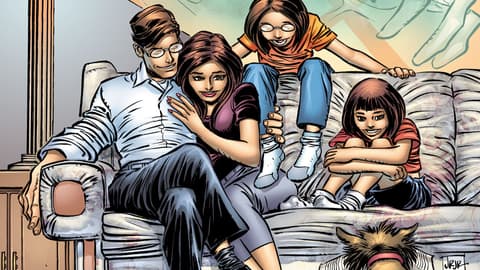 For over 50 years, the Incredible Hulk has been smashing his way through the Marvel Universe and into the hearts of fans. Whether you've discovered the tale of Bruce Banner and his other self through comics, TV, or film, get the whole story here…
In his grey "Joe Fixit" form, Hulk tried to pay off a debt in Chicago during INCREDIBLE HULK #22, but found that a turf war between mob bosses complicating matters in INCREDIBLE HULK #23.
After The Sentry made an attempt to calm the savage Hulk in SENTRY: HULK #1, the jade giant joined with his Defenders comrades to smash their old foe Yandroth in DEFENDERS #1. Subsequently cursed by the defeated villain, Hulk and his cronies battled Pluto, Lord of the Underworld, in DEFENDERS #2, and with Valkyrie and Brunnhilde staved off an invasion by Hades itself in DEFENDERS #3-4.
Hulk wrote a letter to his deceased wife Betty in INCREDIBLE HULK #24, and squared off against the Abomination with revenge on his mind in INCREDIBLE HULK #25. Yandroth's curse brought the Hulk back together with the Defenders in DEFENDERS #5 to fight the dreaded Headmen, and Bruce Banner found himself defusing a bomb in DEFENDERS #6. Later, the green goliath and his friends attempted to secure Namor's throne for him in DEFENDERS #7, but the curse set them on a path to confront Hell-Eyes instead.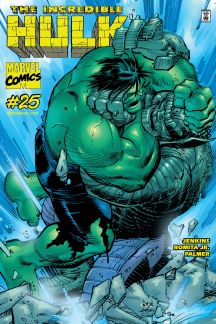 When the Defenders sought out their compatriot The Silver Surfer in DEFENDERS #8, they tumbled into an adventure with the Kree in deep space while the Headmen caused trouble back on Earth. Upon their return, the non-team fought the monstrous Orrgo the Unconquerable in DEFENDERS #9, as well as the Headmen and M.O.D.O.K. in DEFENDERS #10.
Sometime after, The Hulk wandered by himself into Wisconsin in INCREDIBLE HULK #26 and into a dust-up with Killer Shrike. Following that, he fell into a deep sleep in INCREDIBLE HULK #27 and dreamed of a perfect life and family for Bruce Banner. Alas, the good doctor received no real peace in sleep, for the Devil Hulk, the culmination of all of Banner's inner evil, raised its ugly head in INCREDIBLE HULK #28, and Animus and his illusions continued the pressure in INCREDIBLE HULK #29.
Assailed from all sides, Banner's body began to shut down in INCREDIBLE HULK #30, leaving his emerald alter-ego to seek out his old foe The Leader for help in INCREDIBLE HULK #31. Diminutive hero Ant-Man made a trip through the Hulk's body in INCREDIBLE HULK #32 to save him and Banner, but later the behemoth rampaged through Wakanda in INCREDIBLE HULK #33, which placed him in the sights of Queen Divine Justice.
The Hype Box
Can't-miss news and updates from across the Marvel Universe!