Comics
Published January 11, 2019
'Friendly Neighborhood Spider-Man #1': How Neighborly Is the Wallcrawler, Really?
Does Spider-Man live up to his neighborly name?
Everyone knows the famous slogan "Friendly Neighborhood Spider-Man," and surely Spider-Man, aka Peter Parker, lives up to it. But his efforts as a Super Hero don't always work out in his neighbors' favor. The creators on FRIENDLY NEIGHBORHOOD SPIDER-MAN #1, available now, will highlight how he's both the best and the worst neighbor. Let's break down Spidey's neighborly history.
Best Neighborly Moments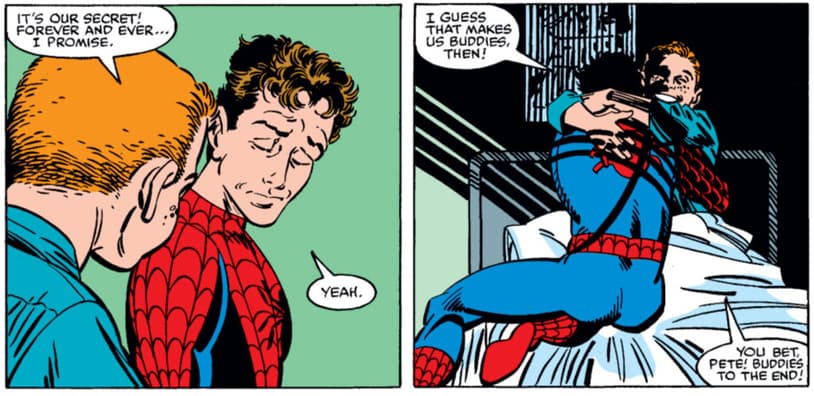 1. Shows Up for His Fans
Public opinion of Spider-Man's Super Hero career kicked off on the wrong foot but there were those that still loved him despite his blunders – the members of the Spider-Man Fan Club! When Flash Thompson reminded Peter Parker that Spider-Man wouldn't let his loyal fans down, Peter decided to show up for his fans. He made an appearance just in time too since the Green Goblin attacked precisely upon his arrival. Later, his biggest fan, Timmy Harrison, came down with terminal leukemia and Spider-Man visited him in the hospital and honored his dying wish by revealing his secret identity.
2. Ousts Corruption
Spider-Man does not always work alone -– he even joins the Avengers to save the day. With the help of his fellow heroes, he faced Norman Osborn, who twisted federal law enforcement into paramilitaries and created his own corrupt version of the Avengers, known as the Dark Avengers.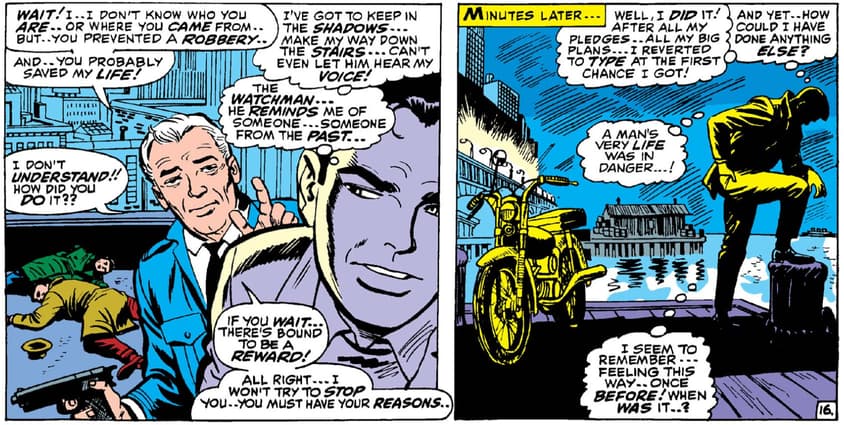 3. Protects People After Hanging Up His Suit
When Peter gave up being Spider-Man in "Spider-Man No More," his inclination to help others persisted. When he witnessed an older man being mugged, he could have walked away but he prevented the burglary and recommitted to his responsibility as Spider-Man to keep people from harm.
Worst Neighbor Ever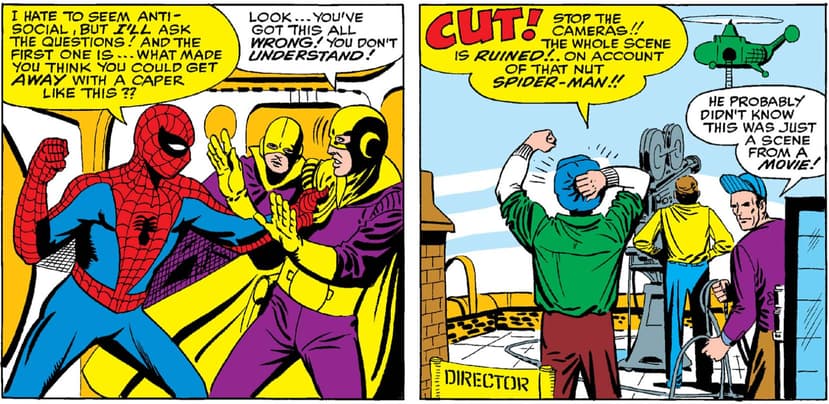 1. Interrupting the Show
In the beginning of Spider-Man's heroics, he unintentionally interrupted a film scene thinking it was a caper. The mistake and resulting bad press made him a laughing stock.
2. Collateral Damage
Despite Spider-Man's heroic efforts, a number of people die because of his existence and his sometimes careless choices. When his heroics resulted in too much attention from the media and getting pushed around on a TV set, he shirked his responsibilities as a hero and refused to help a cop detain a burglar. That same burglar later killed his uncle Ben.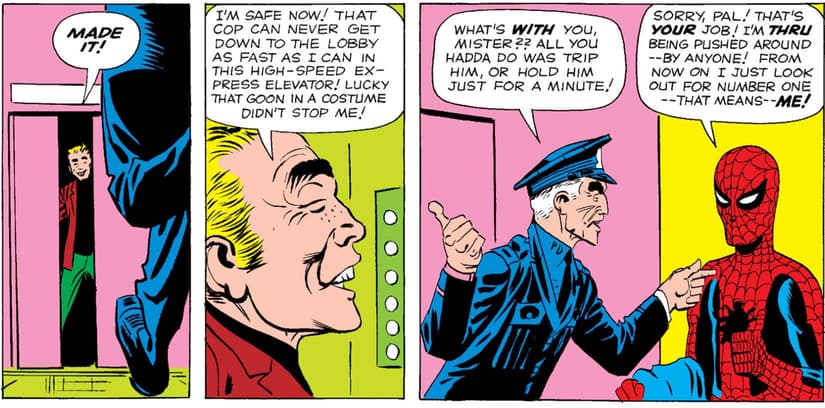 Captain George Stacy's death resulted from an epic battle between Doctor Octopus and Spider-Man. Spider-Man dosed Octopus' tentacles with a jamming device which caused them to lash out uncontrollably and thus knock masonry below where Stacy sacrificed himself to save a child. Not to mention his daughter, Gwen Stacy, whom he asked Peter to protect, died later at the hands of the Green Goblin, aka Norman Osborn. He knew Spider-Man's identity as Peter Parker and targeted his sweetheart Stacy. Spider-Man's mere existence can result in collateral damage in the form of human life.
Maybe the famous wallcrawler just has terrible timing? Here's what can we learn from Spidey's best and worst moments on how to be and not to be neighborly: Don't assume a crime is being committed before being fully informed and make thoughtful choices that don't impact others negatively; practice being neighborly by showing up, helping others, and calling out corruption.
Despite Spider-Man's mistakes while being super, it's clear that the costumed hero is full of kindness and compassion. If we remember those two things, then we can all take on his signature slogan as the ol' friendly neighborhood Spider-Man!
FRIENDLY NEIGHBORHOOD SPIDER-MAN #1, written by Tom Taylor with art by Juann Cabal and Marcelo Ferreira, is available now! You can get your copy today online or at your local comic store!
The Hype Box
Can't-miss news and updates from across the Marvel Universe!