Comics
Published September 23, 2019
Get Ready for K-Pop Super Hero Luna Snow's First Solo Comic
Catch up on everything you need to know ahead of 'Future Fight Firsts: Luna Snow' #1!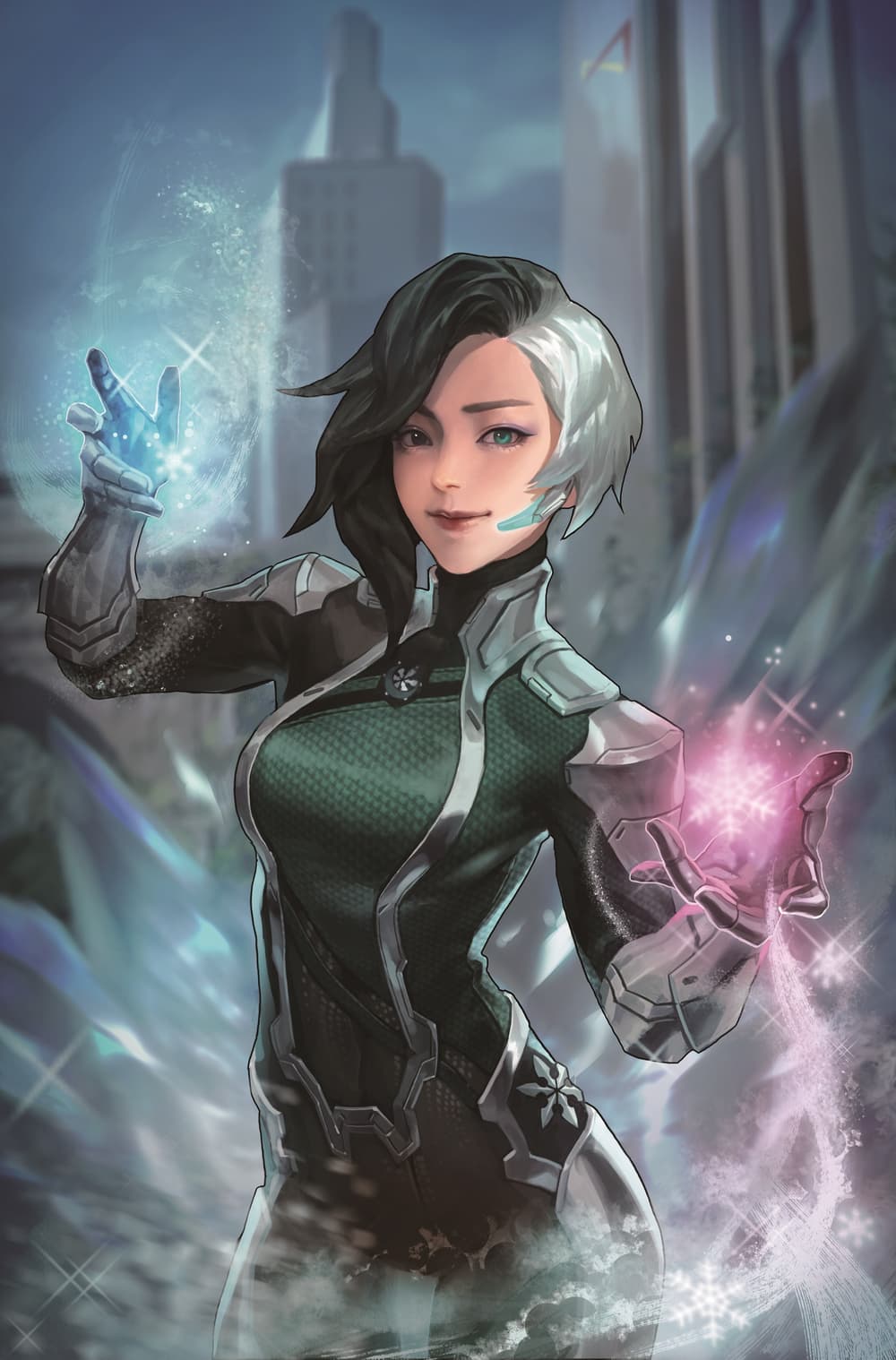 As a South Korean pop sensation, Seol Hee melts her fans' hearts…and now as the Super Hero known as Luna Snow, she has the power to freeze her enemies! How does Luna juggle being an international singing star with battling evil as a Super Hero? How did she gain her powers and what does Stark Industries have to do with it? Pre-order the ish with your local comic shop today to find out next month!
So who exactly is this hero, and what role does she play in her current team, the Agents of Atlas? Read on for a quick primer ahead of her FUTURE FIGHT FIRST!
Origin story
Born Seol Hee, Luna made her debut in the 2018 mobile RPG game Marvel Future Fight. The South Korean Super Hero originally launched her musical career in order to be able to support her grandmother, who'd raised her since the death of her parents.
While performing at a Stark Industries event, she was attacked by A.I.M. when she tried to defend the attendees from their evil shenanigans. They locked her in a high-tech freezer powered by experimental cold fusion technology, which—to sum it up quickly—gave her cryokinetic powers, allowing her to defeat A.I.M. and save the day.
With her new powers, she became a Super Hero, and defends her country while continuing to crush it as a K-Pop star (the woman's got a lot on her plate). As Dazzler fans are well aware, pop stars often make the most awesome Super Heroes!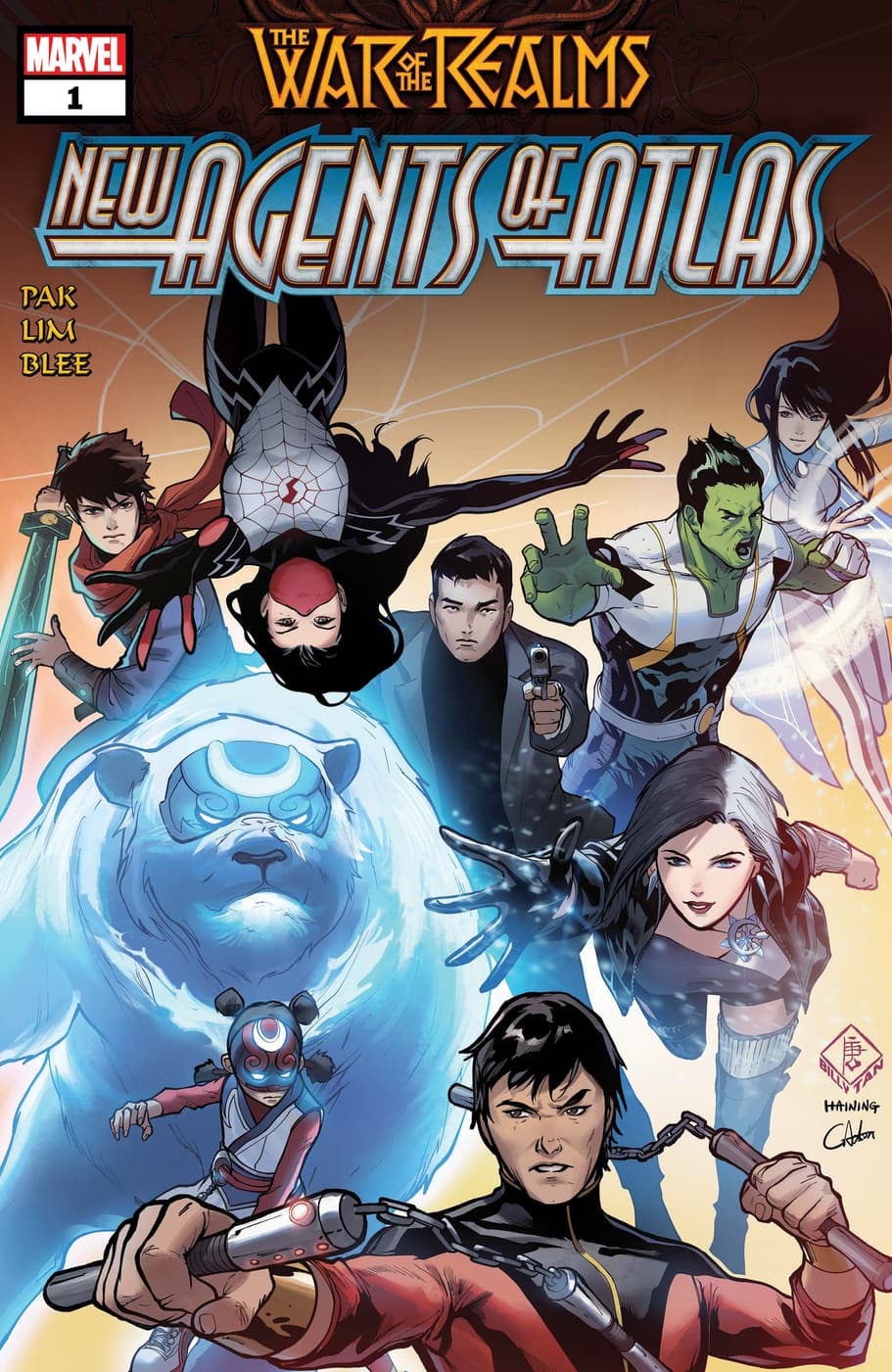 Super powers
So what can Luna do with her powers? A lot. Turns out, ice can come in pretty handy when fighting a range of super-powered Super Villains! Luna can create ice blasts and construct weapons out of ice, she can survive extremely cold temperatures, and her Andromeda Suit gives her some excellent power-ups.
During the recent War of the Realms event, Malekith's ally Sindr led the Fire Giants in an attack on Asia, and Luna was one of the heroes who arrived to stop them.
In WAR OF THE REALMS: NEW AGENTS OF ATLAS, S.H.I.E.L.D. Agent Jimmy Woo formed the New Agents of Atlas—which also included Silk, Aero, Brawn, Shang-Chi, Wave, Sword Master, and Crescent—to defend Asia from the invaders. And because they made an indisputably exceptional team, what was originally supposed to be a temporary gig turned into a longer-term arrangement in AGENTS OF ATLAS!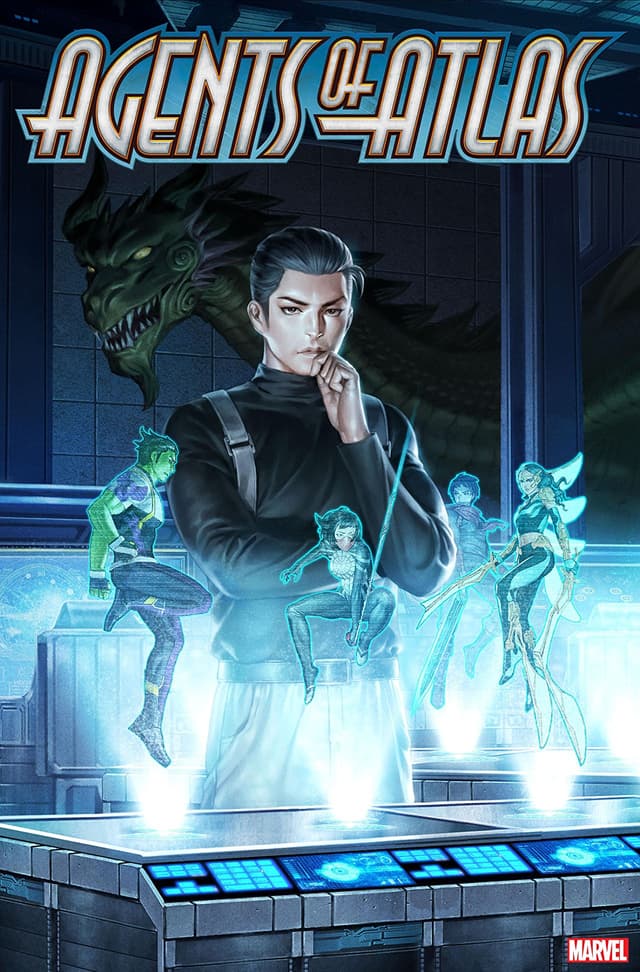 Future Fight
What about her role in Marvel Future Fight? Naturally, she's considered one of the more powerful characters in the game. And just like in the comics, her suit boosts her abilities. She also has two singles that you can download and listen to, and they're voiced by real-world K-Pop star Hyungseo! So with games, songs, and comics, Luna has quickly become an impressive triple threat.
So, overall, things have been pretty heavy for Luna for quite a while now. First, the death of her parents, then A.I.M., then Sindr...
In AGENTS OF ATLAS #1, Silk says, "Luna's a serious person. A K-Pop star. A Super Hero. She's got responsibilities." But it looks like she may have the chance to create some happiness and have a little fun with her new team—even if they have to deal with some powerful baddies along the way.
Read AGENTS OF ATLAS #3 on October 23! And pre-order FUTURE FIGHT FIRSTS: LUNA SNOW #1 at your local comic shop today before picking it up—also on October 23!
The Hype Box
Can't-miss news and updates from across the Marvel Universe!