Comics
Published October 19, 2017
Get Ready to Run: Arena to Undercover
Chase and Nico head to Murder World!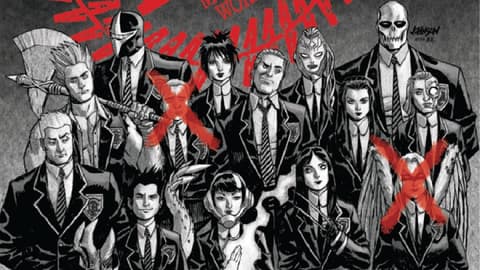 In celebration of Rainbow Rowell and Kris Anka's RUNAWAYS and "Marvel's Runaways" heading to Hulu on November 21, take a look at the team's major adventures as seen on Marvel Unlimited!
When the third RUNAWAYS volume ended in 2009, fans didn't know what the future held for their favorite teen heroes. Though they certainly didn't expect Chase and Nico to show up in an Avengers book packed with other young heroes—old and new alike—all fighting for survival!
In 2013, Dennis Hopeless, Kev Walker, Alessandro Vitti, Riccardo Burchielli, Karl Moline, and others launched AVENGERS ARENA. The book found death trap builder Arcade selecting 16 kids from the Runaways, Avengers Academy, X-Men, and  Braddock Academy to spend 30 days on a gigantic version of Murder World. The catch? Only one of them would be allowed to leave.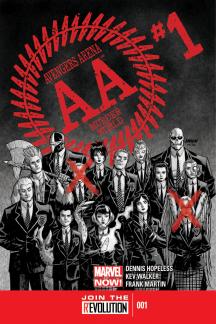 When they first arrived, Chase and Nico set out on their own, found a nice patch of forest, and tried defending it—but soon realized that wouldn't work. Unlike the other contestants, Chase worried not about dying—but about surviving. He thought that, especially in recent years, he'd been surrounded by smarter, more skilled people who'd met their demise while, inexplicably to him, he kept on living.
As the series progressed, plenty of alliances developed and came crashing down as the kids worried about who would survive and how. It didn't help that a few of their fellow contestants had no problem killing or manipulating the others.
Over the course of the month, the Runaways underwent some intense changes. Chase utilized the Darkhawk gem, allowing him to briefly turn into the armored space hero. Nico's power-up, however, came at a higher cost…during one of the many betrayals in Murder World, a fellow captive took control of Chase in his Darkhawk form and used his powers to attack Nico with an energy blast. She lost an arm, the Staff of One got obliterated, and she nearly died—until the Staff reformed and supercharged her mystical powers.
At the end of AVENGERS ARENA, Arcade released online videos of the kids during their time in Murder World. And by the time the follow-up series, AVENGERS UNDERCOVER, began, only Chase embraced the resulting fame. Cullen Bloodstone, however, wanted to track down the villain and kill him for his deeds, which brought the young man to Bagalia, the underground super villain society run by Baron Zemo and his Masters of Evil.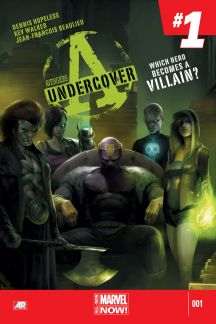 This 10 issue series—by Hopeless, Walker, Timothy Green II, and Tigh Walker—saw Chase, Nico, Cammi, Anachronism, Hazmat, and Death Locket follow Cullen to discover a hedonistic world that appealed to their base instincts in exchange for an occasional favor. Most of the group united to stick around in an effort to infiltrate the organization. Eventually, they succeeded in their mission—but not without experiencing a few dark moments along the way.
LOST & FOUND
One more volume of RUNAWAYS exists, though it's very different from the others. Part of Secret War's Battleworld initiative, this four issue series by writer Noelle Stevenson and artist Sanford Greene started with a bunch of students at the Victor von Doom Institute for Gifted Youths. Once they realized their exams involved death, however, the kids attempted to escape. Molly represented the only pre-existing Runaway in the group, but the rest of the squad included Amadeus Cho, Cloak, Dagger, Skaar, Pixie, Jubilee, Frostbite, and Delphyne Gorgon.
That's a wrap on Get Ready to Run! Now find your fix with Rainbow Rowell and Kris Anka's RUNAWAYS and "Marvel's Runaways" on Hulu this November 21!
The Hype Box
Can't-miss news and updates from across the Marvel Universe!