Comics
Published August 2, 2017
Get Ready to Run: Teenage Wasteland
The Runaways' loyalties and trust come tested in their first outings as heroes!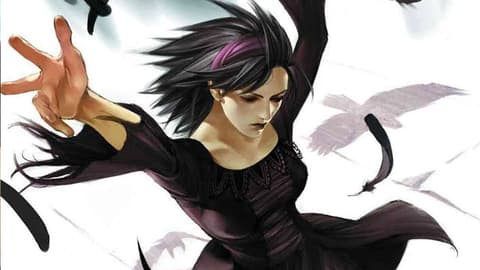 Take off with the Runaways from the beginning as we ramp up for Rainbow Rowell and Kris Anka's new series launching in September and "Marvel's Runaways" premiering on Hulu November 21!
When last we left the Runaways, they'd gone on the lam after seeing their parents–an evil organization called The Pride–sacrifice a young woman. They discovered some amazing things about themselves, but decided to hide out in an earthquake-buried mansion under ground they dubbed The Hostel.
As RUNAWAYS picked up again with #7–12, Brian K. Vaughan, Adrian Alphona and Takeshi Miyazawa had Chase, Gert, Alex, Molly, Karolina and Nico discover what it truly meant to live on their own while also trying to become heroes and avoid the machinations of their parents. The presence of a mole in their group, while unknown to the kids, also added a level of suspense to the proceedings!
While going out for a routine food run at a convenience store, the gang faced their first test after stumbling upon a robbery. After somewhat clumsily breaking it up, they unmasked one of the crooks to find a kid like them. Topher explained that his parents forced him to commit crimes and the Runaways quickly brought him into the fold.
Topher's presence back at The Hostel immediately started causing waves and not just because Old Lace almost ate him. Nico kissed him while Alex peeped on from a secret hiding spot. That same night, he locked lips with Karolina which lead to a fight between herself and Nico, though neither quite understood or expressed why at that time.
Feeling embarrassed, Nico ran off and Topher followed, but only to reveal his true blood sucking nature! The vampire who nearly tore the team apart actually united them against a common enemy. Though far more experienced than them, his power couldn't hold up to Karolina's solar-powered blasts.
In the following two issues, another pair of super-powered runaways entered the picture: Cloak and Dagger. After being manipulated by Pride lackey Lieutenant Flores, the heroes went after the kids, thinking that they'd kidnapped Molly. After the requisite hero fight, the Runaways explained their situation and the duo promised to help them out as soon as they got back to New York. However, the Pride captured Cloak and Dagger and used their own powers to erase all memories of the meeting from the both of them before sending them on their way!
LOST & FOUND
In what would become a tradition in the series, this arc introduced our Runaways to other young heroes from the hallowed halls of the House of Ideas. Cloak and Dagger first appeared in 1982's PETER PARKER, THE SPECTACULAR SPIDER-MAN #64. 17-year old Ty Johnson and 16-year-old Tandy Bowen met on the streets where they wound up being experimented on with a drug developed by Silvermane for the Maggia. The heroin alternative gave her the ability to create light knives while he found he could access the Darkforce Dimension through a mystical hooded cape. With their newfound abilities they pledged to take down drug dealers like the ones who took advantage of them and also help any fellow runaways they could. Though they failed to help the ones in our series here, they do come back into play later on down the line.
Next time, find out who the mole is and what happens to the Pride in RUNAWAYS #13–18!
The Hype Box
Can't-miss news and updates from across the Marvel Universe!