Comics
Published August 6, 2019
How Disney, Fairy Tales, and Comics Influenced Russell Dauterman
Find out where War of the Realms artist Russell Dauterman found his earliest inspirations!
THOR and WAR OF THE REALMS artist Russell Dauterman has moved beyond the status of "rising star" at Marvel after helping bring its latest epic event to life. Marvel.com recently had a chance to speak with Dauterman about his artistic influences, which includes the names of a few comic book creators as well as noted early 20th-century illustrators. But as a child, one of Dauterman's biggest inspirations came from animated Disney films.
"I remember seeing The Little Mermaid in theaters, I must've been four years old," recalled Dauterman. "I was crazy about that movie and the ones that came after it in the [Disney] Renaissance era."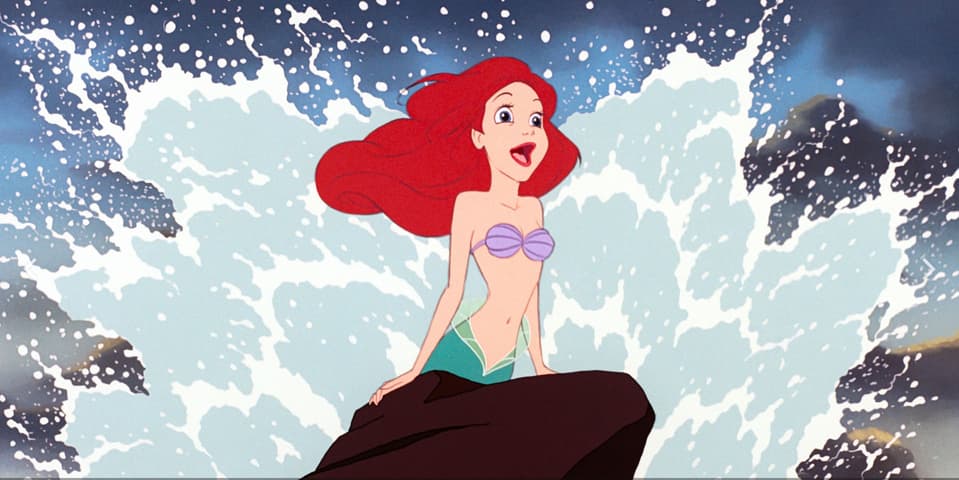 According to Dauterman, he constantly drew Disney characters from an early age. During a family vacation in Florida, he had an important moment in his artistic development.
"My family took a trip to Disney World, maybe around when Aladdin came out, and they had animators there showing how they drew the movies," said Dauterman. "I wanted to be a Disney animator until I discovered comic books and switched to that."
Surprisingly, Dauterman indicated that the Disney approach to hair continues to play a role in his own art.
"The hair on Disney characters is usually incredible and big and bouncy -- I think that imprinted on me as a kid," admitted Dauterman. "The body types and silhouettes of characters are also really strong in animation. I lean into that with my stuff. I also love the clean lines. I don't use a lot of spot blacks or rendering in my work, and I think that's in part because of an animation influence."
While comics certainly played a large role in Dauterman's development as an artist, he also told us about his admiration for the art of Edmund Dulac, Charles Robinson, and Alphonse Mucha.
"I love early 20th-century illustration, especially the illustrated fairy tales and mythological stories from that time period," noted Dauterman. "A lot of it seems like work geared toward children, but the art feels very mature and sometimes scary."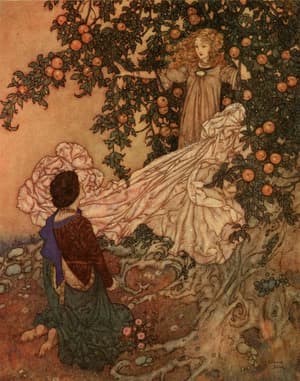 Naturally, Dauterman found a way to incorporate that influence into his art as well.
"Hair again!" said Dauterman with a laugh. "Definitely in how I draw fabric, hair, and environments -- and effects like lightning. Everything flows in those illustrations and has a fluid quality that I try to emulate. And Matt Wilson and I have talked about those artists as reference points for the coloring in our work too."
Within the realm of comics, Dauterman narrowed his selections to three artists: Chris Bachalo, Olivier Coipel, and Frank Quitely. In fact, Bachalo's style played into Dauterman's love for Disney.
"Chris Bachalo's work on GENERATION X was the first time I remember taking note of who was actually drawing the comic I was reading," recalled Dauterman. "I've always paid attention to art and liked or disliked comics because of it, but before Chris, I'd paid more attention to characters than creators. Chris's art on GENERATION X blew me away -- it was so unique and stylized, filled with so much energy, and oozed personality. At the same time it felt edgy and also had this Disney quality that I loved. Even now, I have a framed GENERATION X poster from 1994 that he drew hanging over my desk!"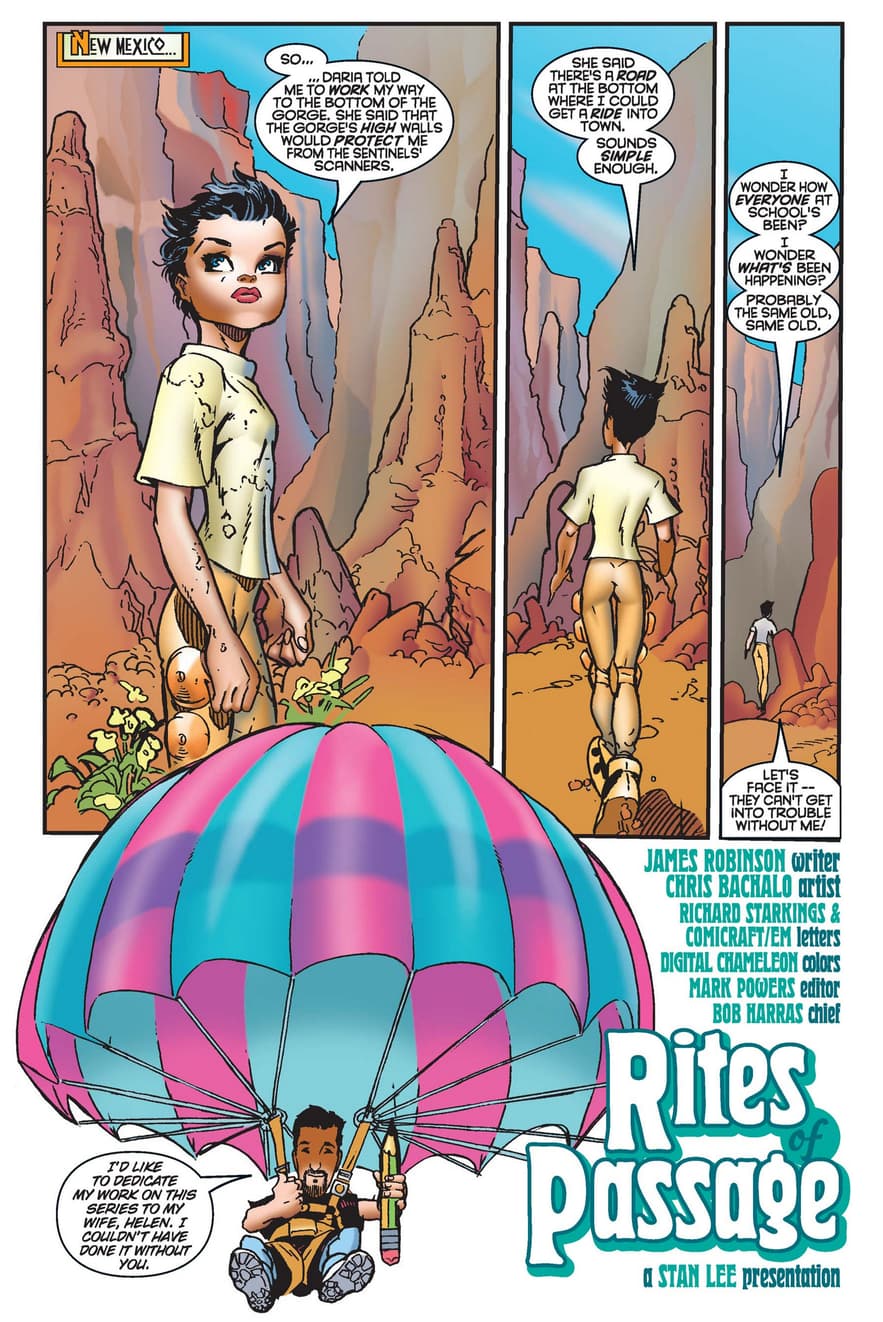 However, Dauterman cited Frank Quitely as the biggest influence on his work.
"His page construction and panel layouts in things like BATMAN & ROBIN and WE3 were a revelation to me, and got me thinking about how I could use panel shapes creatively to enhance the storytelling," admitted Dauterman. "Also, the level of detail in his work is insane, and is something I've tried to incorporate into mine (which I love the look of, but sure does take a long time!). 
"And his character work in ALL-STAR SUPERMAN, especially, is something I was inspired by.  Quitely is able to convey so much through very subtle facial expressions or body language."
Olivier Coipel also had a long and memorable run with THOR, which helped Dauterman find his way with the God of Thunder.
"Coipel's work on THOR was a huge influence on me," said Dauterman. "Those were the first solo THOR comics I'd read, and they made me love that character and the world of Asgard. Olivier's take on basically every character he draws is instantly iconic, his characters are all gorgeous, and have so much distinctiveness and personality. Those are things I've tried to learn from him -- how to make each character special."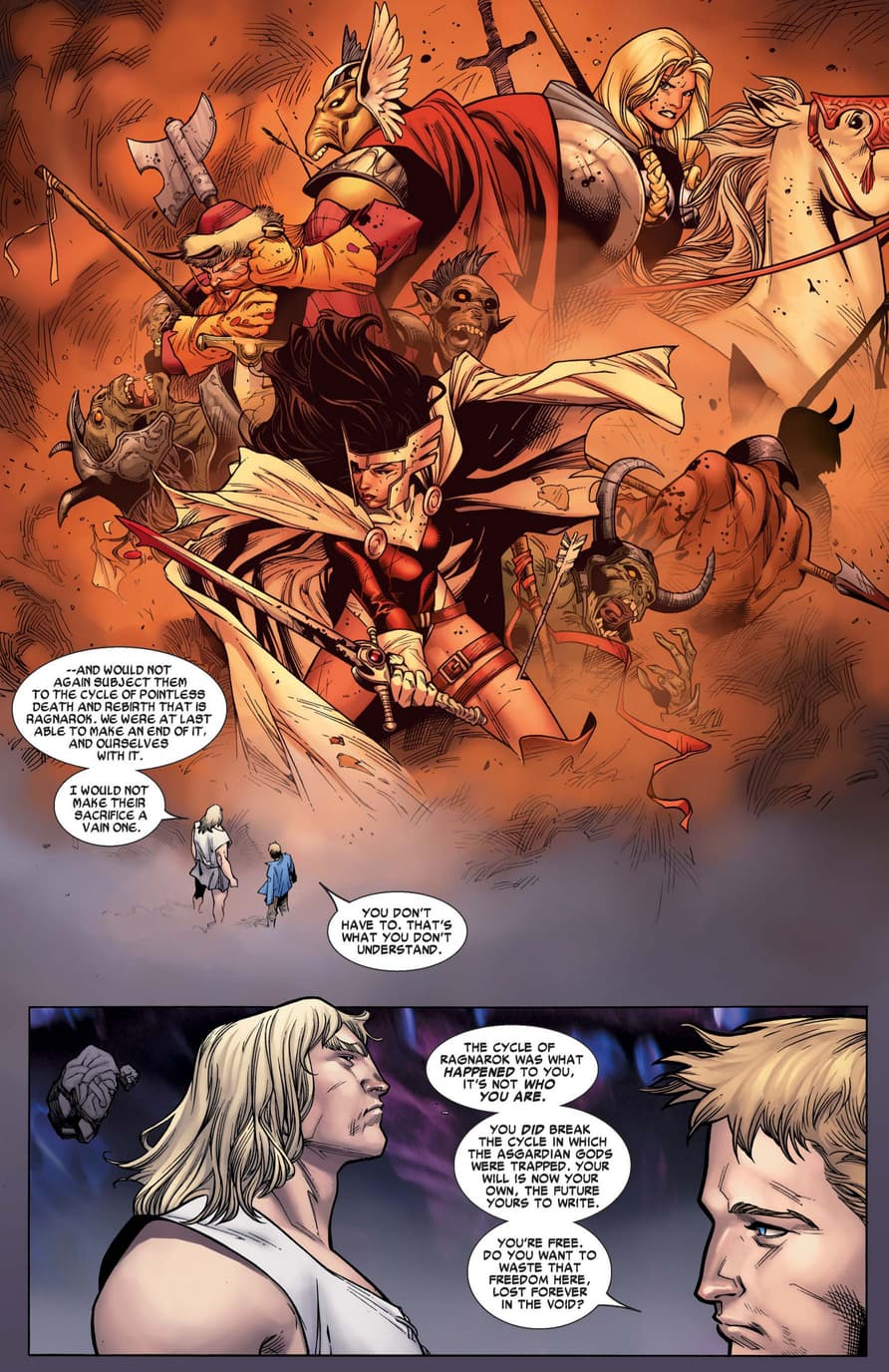 Because the comic book industry regularly comes together for conventions around the world, Dauterman has met two of his artistic heroes in person.
"I met Frank Quitely once at a con, before I'd had any comics published," recalled Dauterman. "I waited in line for him to sign my NEW X-MEN #121 (my all-time favorite). I babbled something about him being an inspiration to me, and probably sounded like an idiot!
"I met Olivier at a con soon before I started working at Marvel, and when the THOR announcement came out, he had some very nice things to say about passing the torch (or hammer), which was wonderful and encouraging.
"I've talked with Chris Bachalo a little online, and he's been incredibly kind -- my mind was blown that he even knew who I was!"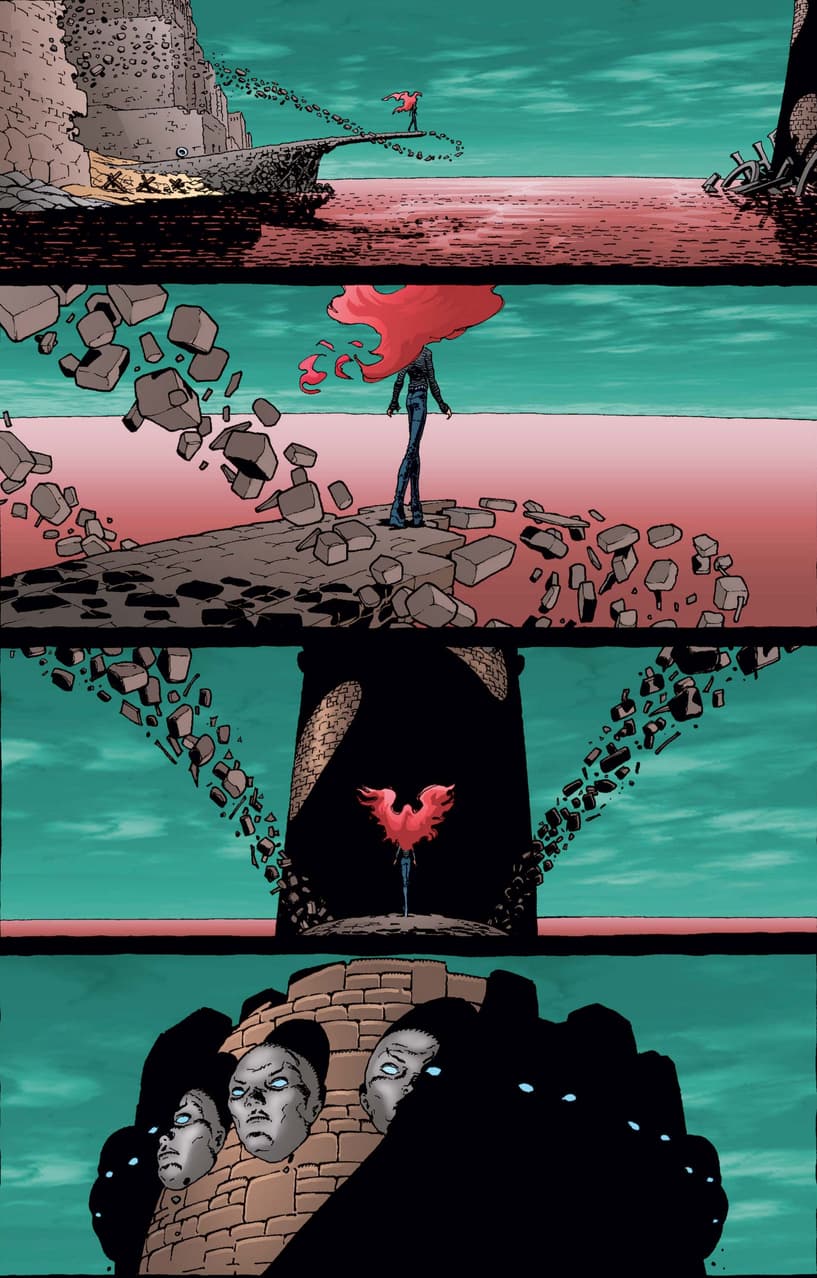 As Dauterman creates his own legend in comics, he'll get to inspire a new generation of artists as well.
Stay tuned to Marvel.com for more about its talented creators, whether they're rising stars or already conquering the Marvel Universe!
The Hype Box
Can't-miss news and updates from across the Marvel Universe!