Comics
Published December 20, 2019
Young Guns 2019: A Look Back at This Year's Class
See some of the coolest moments from six of Marvel's featured artists!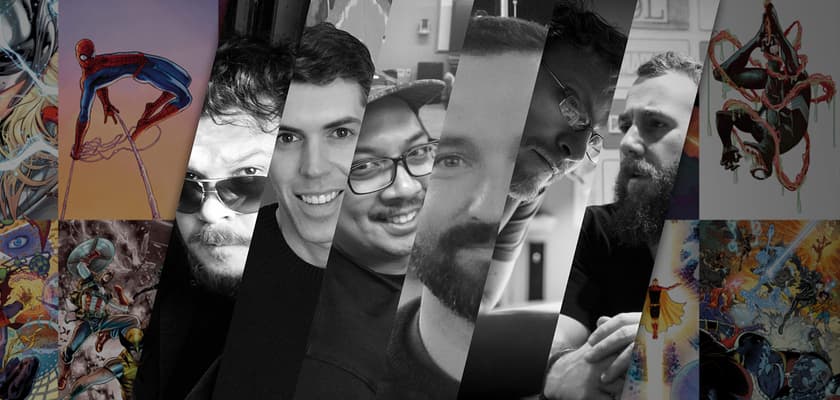 It has been quite a year for many of Marvel's magnificent creators, and six of them spent the year in a sensational spotlight! Marvel's Young Guns program, which has been recognizing up-and-coming artists since 2004, featured a group of artists with individual, unique talents and perspectives to go with their personal styles. Below, see the Young Guns Class of 2019: Marco Checchetto, Russell Dauterman, Mike del Mundo, Javier Garrón, Aaron Kuder, and Pepe Larraz!
Movies, Video Games, and More: Marco Checchetto on His Greatest Artistic Influences
"Somebody says that my style is cinematographic, grim and gritty. I like to think it's true! I try to imagine the reader reading 'my movie' where the panels are the scenes and the black background boards are the movie screen. If the reader is able to watch, hear, and listen within my favorite medium – comics – my goal is achieved."
Marco Checchetto on Fulfilling a Lifelong Dream of Drawing for Marvel
"I was only seven or eight years old. My grandmother gave me a big story collection with very different characters, but only one of them caught my attention and that was Spider-Man. After reading this particular story, I decided that one day, not only would I become an artist, but I would draw Spider-Man for Marvel. I was only a child who dreamed!"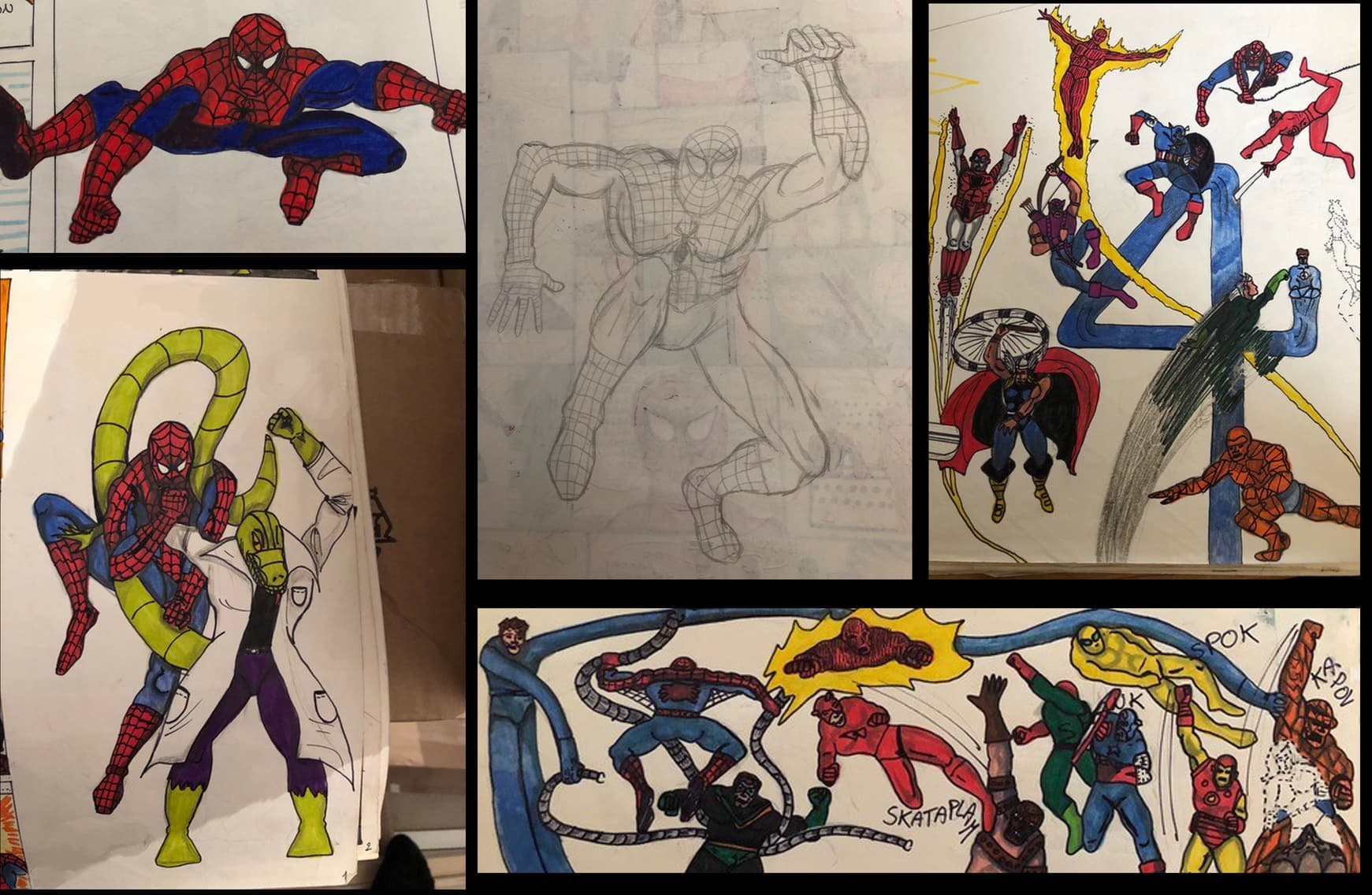 An Inside Look at Marco Checchetto's Return to 'Daredevil' #11
"For [Elektra], I decided to take the same approach used on Matt and Kingpin—a return to the origins. I took his very first costume, the one designed by Miller, and then revisited the one by Bill Sienkiewicz. The only thing I changed is the bandana on her head. I absolutely wanted to draw Elektra with curly hair, like John Romita Jr. did on MAN WITHOUT FEAR. And so, I opted for just one headband. I hope fans will like it."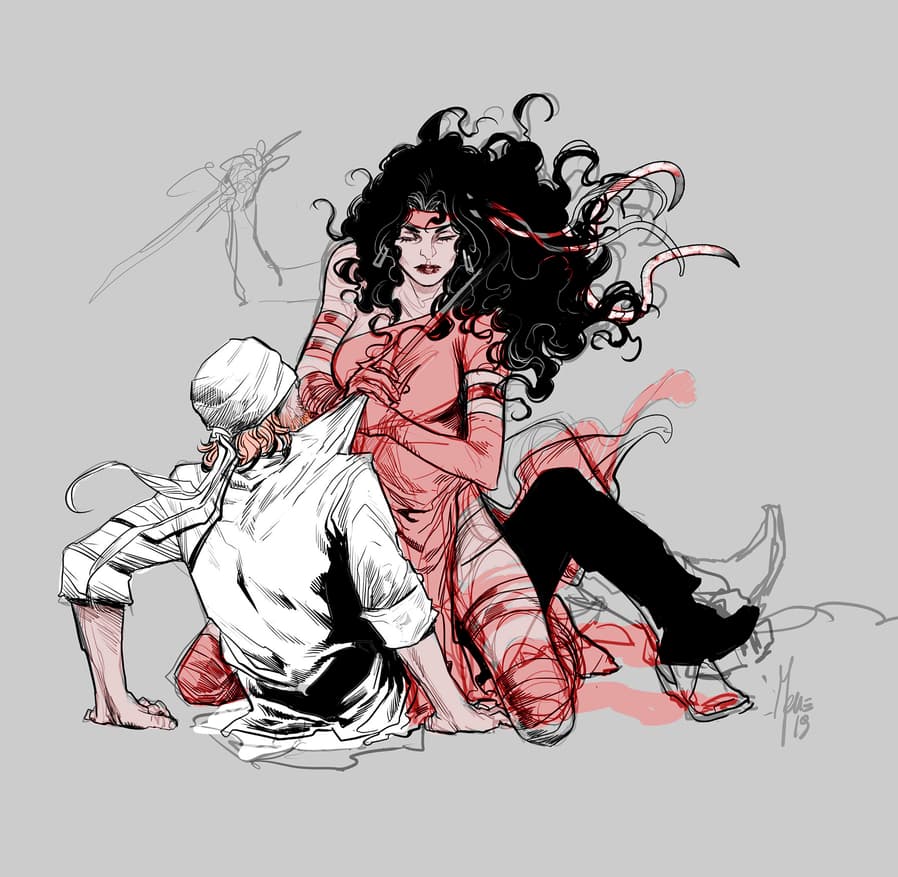 Young Guns Profiles: Russell Dauterman – 'Little-Kid-Me Wouldn't Believe It'
"Since I was a kid, I wanted to draw Marvel comics -- to not only get to do that, but to be part of a group that over the years has included some of Marvel's best artists -- that's incredible."
How Disney, Fairy Tales, and Comics Influenced Russell Dauterman
"[Olivier] Coipel's work on THOR was a huge influence on me," said Dauterman. "Those were the first solo THOR comics I'd read, and they made me love that character and the world of Asgard. Olivier's take on basically every character he draws is instantly iconic, his characters are all gorgeous, and have so much distinctiveness and personality. Those are things I've tried to learn from him -- how to make each character special."
Young Guns Issue Commentary: Russell Dauterman on WAR OF THE REALMS #6
"Throughout WAR OF THE REALMS, I played with page layouts and started to do more with the panel borders themselves. Once Malekith took control of Venom, I drew the panel borders for those scenes as drippy and symbiote-like as a way to show that Malekith had the upper hand -- he was even taking over the shape of the panels! Once the Thors show up, the panel borders straighten out and the panels take on stronger shapes. Throughout the rest of the fight, the borders have a push and pull between the two styles."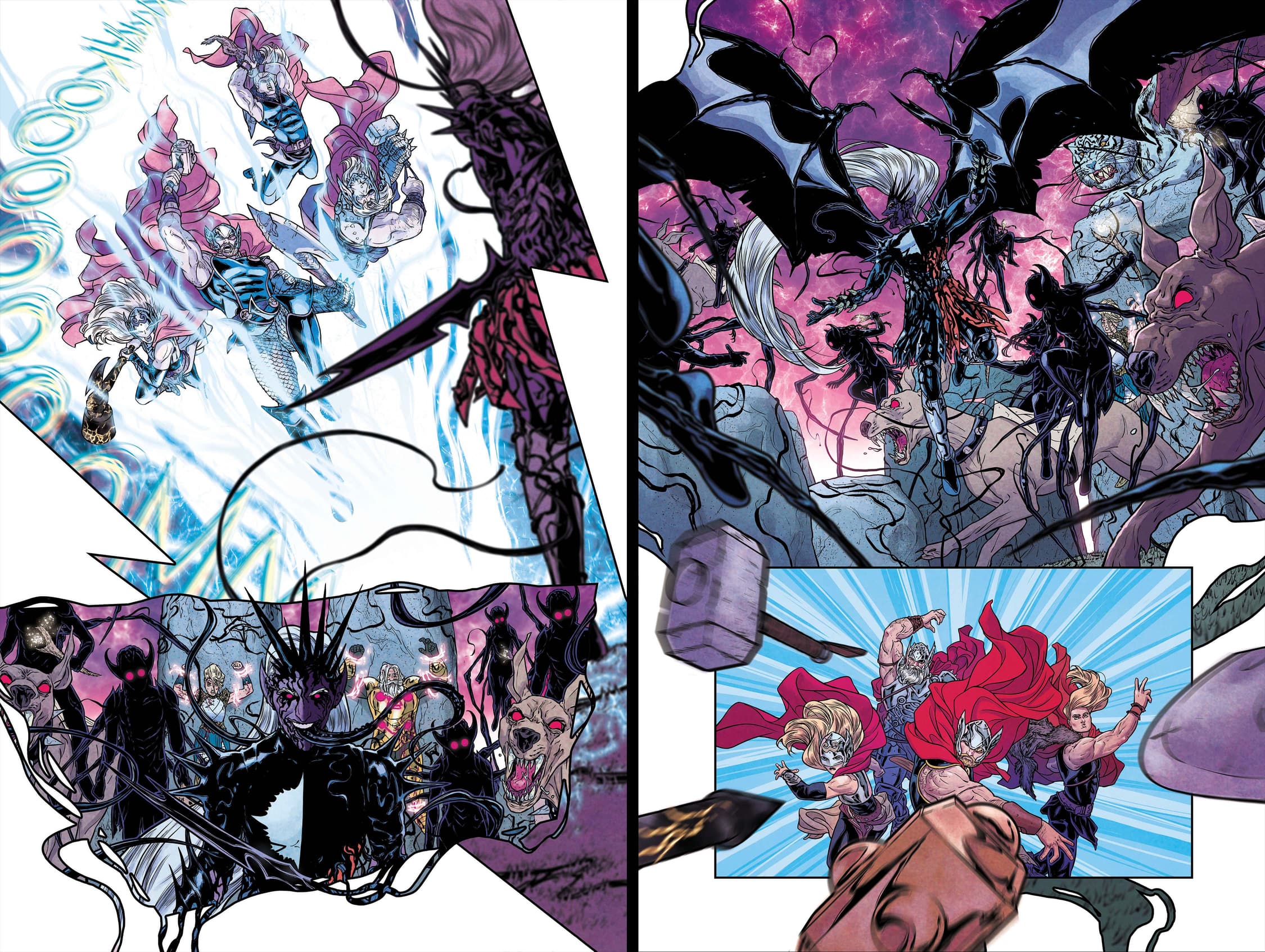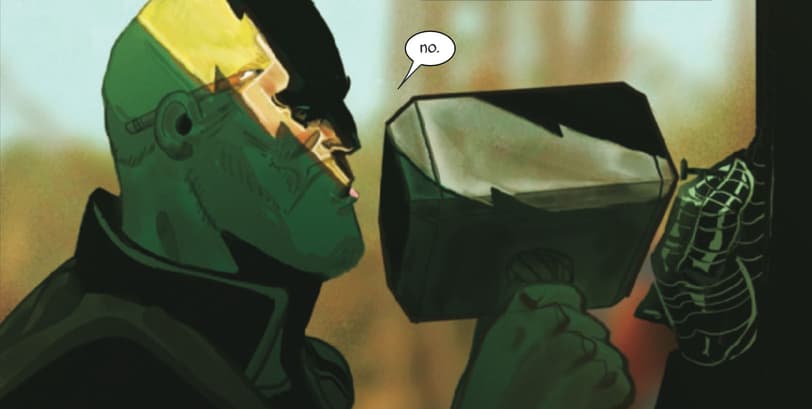 See Mike del Mundo's cover gallery!
Young Guns Profiles Javier Garrón: 'Drawing… It's Like Playing with the Best Toys Ever!'
"I just love stories so much! I love reading, watching movies, listening to music... but it's not enough! I need to tell my own! It's something so essential that is like an instinct. Hard to explain, you just feel the need deep in your very core. It gives you sense and purpose. It steers you through life."
Javier Garrón Draws Inspiration from Marvel Legends and His Fellow Rising Stars
"I'm a very emotional guy and I fall in love constantly with stuff I find. New artists I discover, new books I read, movies I watch, or music I hear. It's a very organic process that just happens [spontaneously]. It's life! A current you navigate as you discover it."
Javier Garrón Celebrates 'Miles Morales: Spider-Man' #10 with an Inside Look at the Issue
"I proposed to integrate it as a Winter Soldier type of arm, or just leave in the back but changing the color. And that last idea was the one that clicked. Sometimes less is more, and the more direct, simple, straightforward approach is the right one for a design. And the color theme is directly linked to Miles – it's his reverse, even in that!"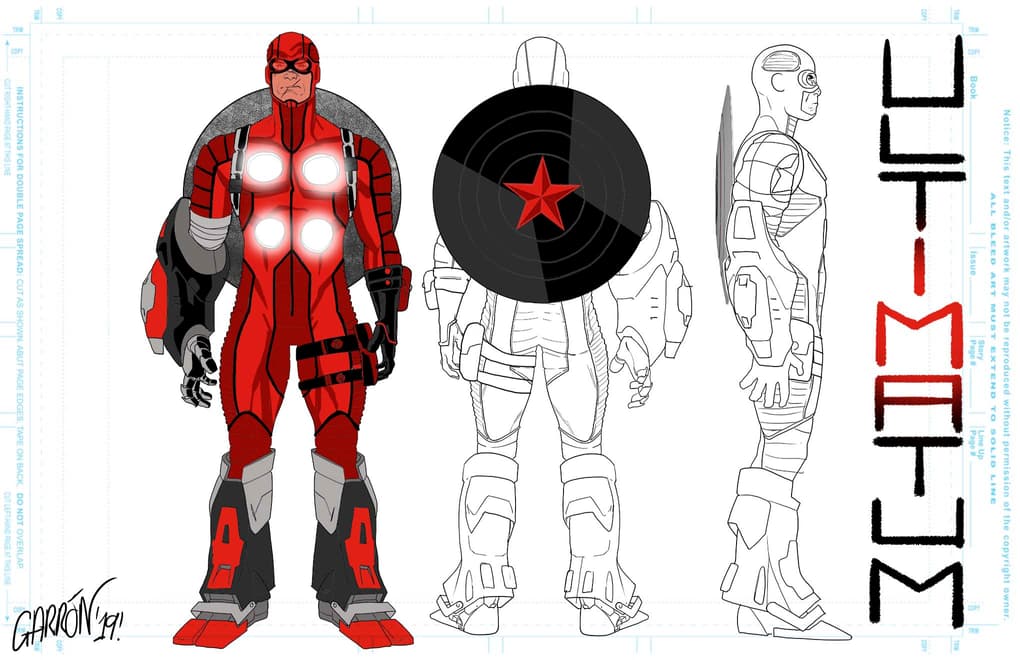 See Javier Garrón's cover gallery!
Young Guns Profiles Aaron Kuder: 'Is Anyone Really Self-Taught?'
"We are products of our environment, so someone is guiding us in some way. I've had a lot of wonderful people who have encouraged me and helped me along the way. I found inspiration and stylistic techniques from books and art around me. Someone wrote those books, or painted those paintings -- did I get to talk to them and learn from them in a hands-on sort of way? For the most part, no. But did I learn from them? Did I infer the knowledge of how to make something on a page? Absolutely."
Aaron Kuder's Artistic Influences and His Odd Collection of Experiences
"'Influences' and 'inspiration' are often used interchangeably. While they are by no means mutually exclusive, I see them as very different things. An influential thing forces you to change or confront your thoughts and beliefs. Inspiration on the other hand is the spark that lights the fuse. It feeds your imagination. However it doesn't necessarily make you question your reality. Inspiration engages everything you already are and uses that history, that compilation of what makes you you, to run with your ideas in different directions. Influences don't care about who you are or where you're from, they slap you in the face and make you go in whatever direction they want."
'Ghost Rider' #1 Artist Aaron Kuder Thinks Hell Would Have a Modern Arsenal
"Everything that happens should hit the reader with an equal amount of visual/emotional impact. It's like setting up a drummer's beat in a song, a boom, boom, boom to lead the reader into a strong introductory splash of our main character (or one of them)."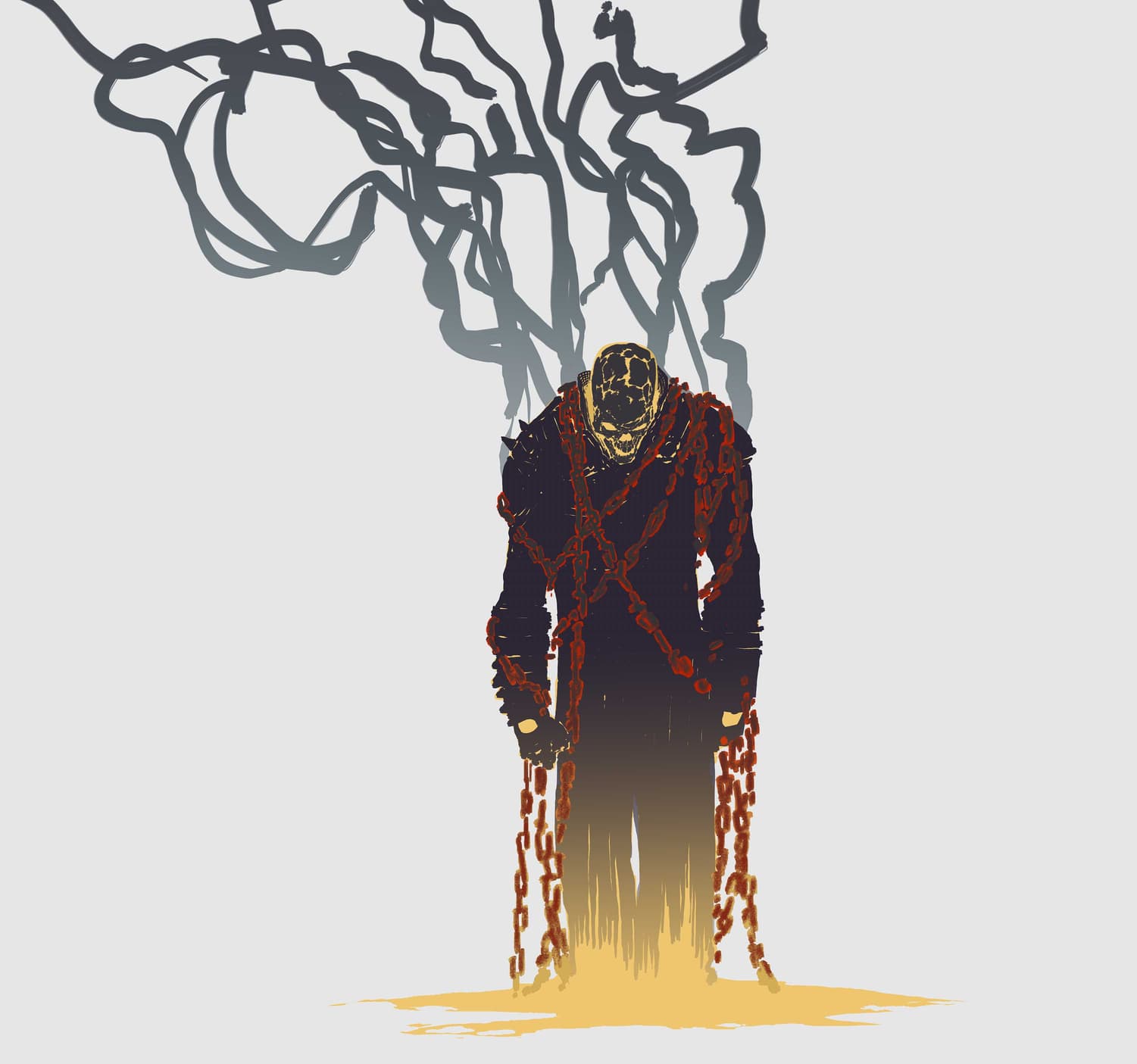 'House of X' Artist Pepe Larraz on His Process and Persistence: "I Mean It, a Real Pain."
"I ended up sending [Marvel] a weekly mail. I realize now that this strategy might not be the best one to follow, but it was the only one I could do. I understood back then that they receive tons of portfolios every day, and mine should be the first one on the pile when they have an opening for a new artist. So, I was persistent. It took me almost two years before C.B. [Cebulski] told me in Barcelona that I was going to be hired."
Pepe Larraz Shares What He Learned from Anime, Classical Art, and Other Marvel Greats
"The great thing about comics is that the people that you learned from are still active when you get there. I have been fortunate enough to meet and chat with Alan Davis, R.M. Guera, Mark Farmer, Bill Sienkewicz , Simon Bisley, Carlos Pacheco , Salvador Larroca, Humberto Ramos. [I shared] an elevator with Kevin Eastman and even talked for a brief moment with Frank Miller!"
Pepe Larraz on How He Created an All-New World in 'House of X' #1
"I don't think I've ever drawn Charles Xavier's helmet the same way twice. The design is a mix of R. B. Silva's and Jonathan's ideas, I added something at some point, but the credit is due to both of them. So you can laugh, 130 pages of HOUSE OF X and I've never been able to do exactly the same helmet."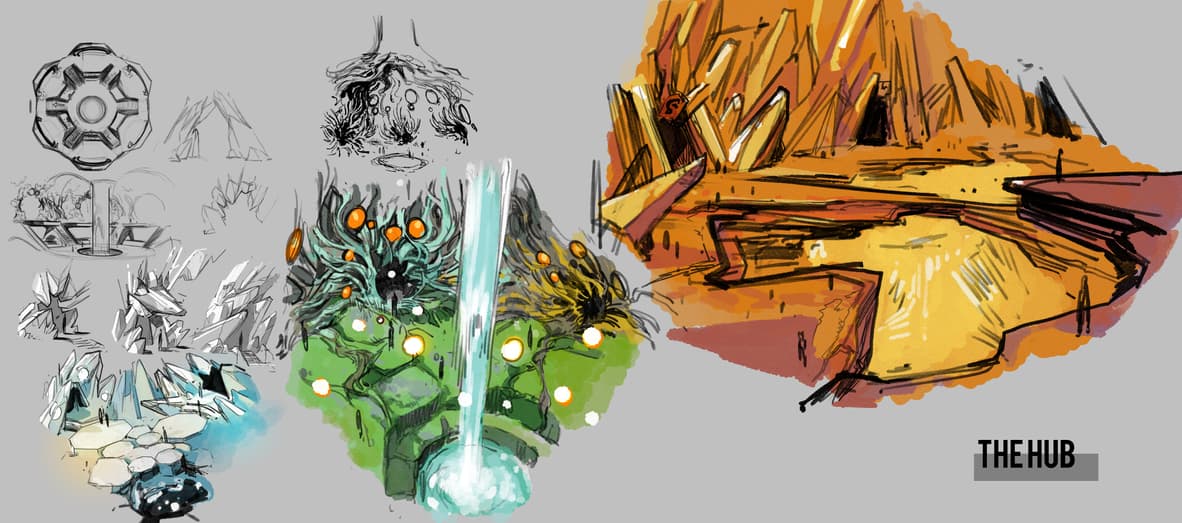 There's a new class of upcoming elite artists getting ready for their time in the Marvel spotlight! Stay tuned to Marvel.com for more news about the new class -- visit www.marvel.com/young-guns to read more about the Class of 2019!
The Hype Box
Can't-miss news and updates from across the Marvel Universe!