Comics
Published December 2, 2016
Hulk: Queen of Green
Look back on Jennifer Walters' powerful past to prepare for her next chapter!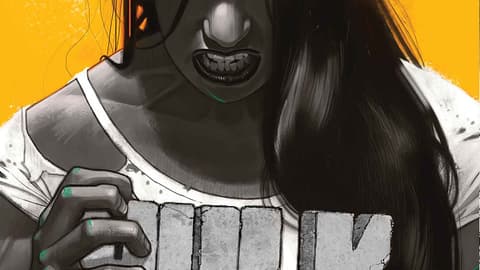 Jen Walters' past is long and storied, and her sensational strength, savage wit, and passion for justice make her one of the Marvel Universe's most fascinating figures.
Savage
Lawyer Jennifer Walters took a bullet for her cousin Bruce Banner, and transformed into a mean, green hulking machine after he gave his own blood to save her life. As She-Hulk, she worked hard to manage her anger issues, and eventually gained control of it to stand as a hero alongside both the Avengers and the Fantastic Four.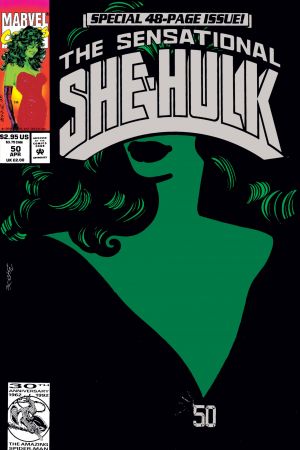 Sensational
Jen's law career expanded by leaps and bounds, elevating her to the role of Assistant District Attorney in New York, but after many adventures both in and out of court, She-Hulk's string of good fortune snapped when a maddened Scarlet Witch manipulated her into kicking off the dissembling of the Avengers. Afterward, Jen withdrew into self-exile.
S.H.I.E.L.D.
She-Hulk found renewed empowerment by strengthening her Jennifer Walters form, but also suffered through the loss and regaining of her powers. When the super hero Civil War broke out, she registered with the government and took on a role with S.H.I.E.L.D. as an agent and a trainer of young heroes. This also led to a spot for her on the new Hulkbusters team.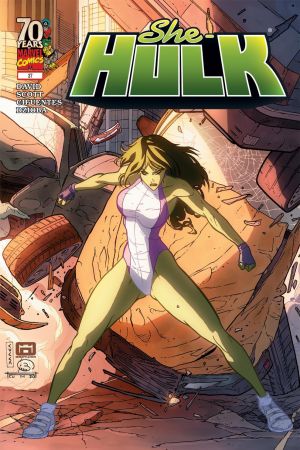 She-Hulk (2005) #37
published

added to marvel unlimited

rating

writer

penciller

inker

letterer

other

colorist
What is Marvel Unlimited?
Shake-up
Her life now complicated, Jen joined the Lady Liberators to help the quake-stricken country of Marinmer, fell prey to the Red She-Hulk, joined the Future Foundation, and struggled with a supposed cure from her cousin's "Doc Green" persona. Recently, she took a serious wound in the opening salvo of Civil War II, leading to a new evolution yet to be seen.
The Hype Box
Can't-miss news and updates from across the Marvel Universe!