Comics
Published November 16, 2023
'Avengers United': The Avengers' Cosmic Epic Continues in Second Chapter of Ongoing Story
'The Fear Teacher' awaits in 'Avengers United' #6! Before reading the issue on Marvel Unlimited, revisit the events of the Avengers' ongoing Infinity Comics series so far.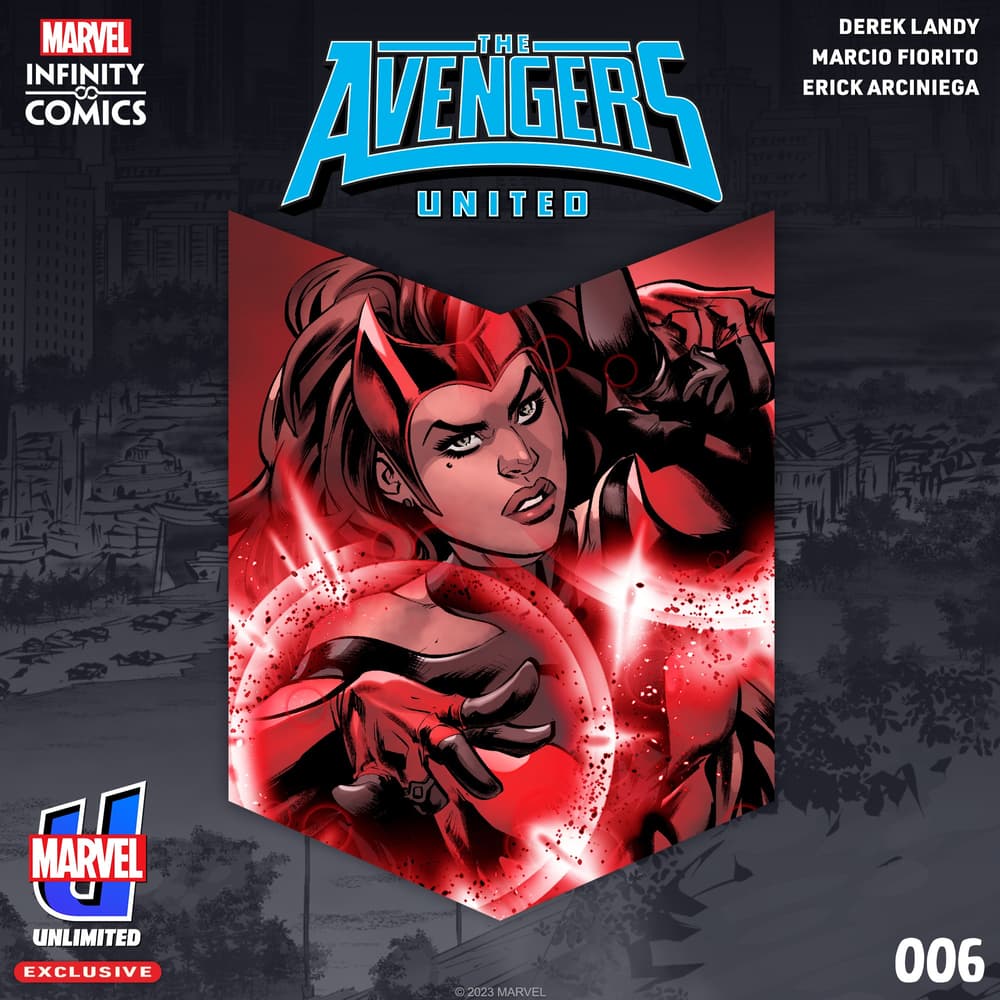 But who exactly are the Warriors of Yun-To? And why are they now fighting Earth's Mightiest Heroes?
For readers catching up on AVENGERS UNITED: Issues #1-5 introduced the Ghesh to the Marvel Universe—a highly advanced alien race that series writer Derek Landy describes as "the kind of aliens you'd want to make first contact with." But for all their technological achievement, peace and political unity have proved challenging. The Ghesh have an uneasy relationship with the inhabitants of Yun-To, their former moon colony that's recently gained independence. And, in Yun-To's latest act of aggression, a renegade known as the Brute hijacked a Gheshian vessel, wiping out its crew while attempting to careen the ship straight into Manhattan. Naturally, the Avengers couldn't let that happen.
[RELATED: 'Avengers United': An Ongoing Series Starring Earth's Mightiest Heroes]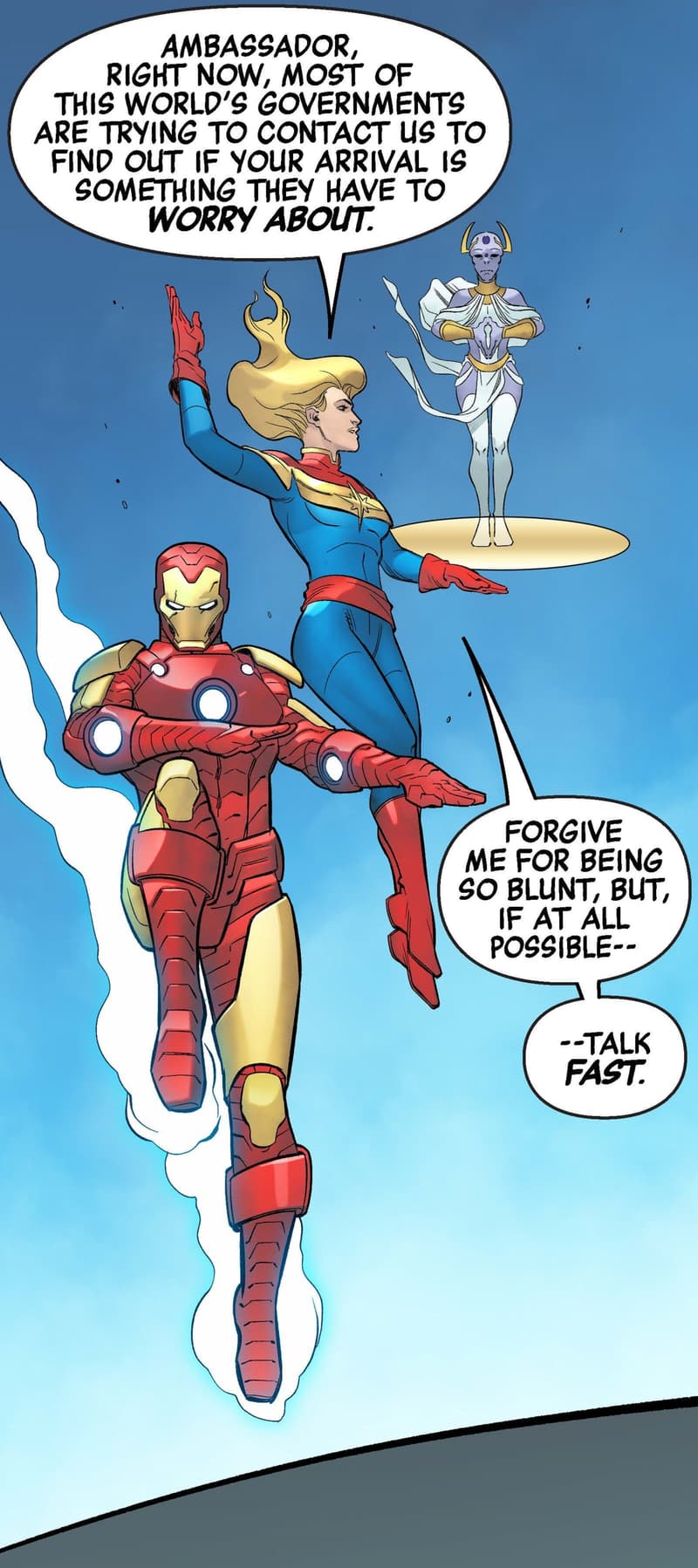 In AVENGERS UNITED #4, the Avengers became aware of the Ghesh's interplanetary civil war—and its main players—with the arrival of Amabassador Sof. After subduing the Brute, Ambassador Sof explained the ongoing feud between Ghesh and Yun-To, a historical conflict that's enacting a heavy toll today. Also in the mix is Ambassador Sof's husband, First Minister Varry. Minister Varry is the Ghesh's democratically elected leader, and, in an effort to stop Yun-To's attacks, the official behind a planetary blockade that's slowly cutting off Yun-To. But as Ambassador Sof told the Avengers, the situation is increasingly desperate. A fringe group on Yun-To has become even more radicalized, and they're not entirely happy with the Gheshian's version of history…
Now, the Avengers find themselves smack in the middle of this strange, alien war. One side is ruled by science, while the other leads with a powerful connection to magic.
Grab your first look at the opening chapter to "The Fear Teacher" arc in AVENGERS UNITED #6, then continue reading this ongoing, 25-issue epic each Thursday on Marvel Unlimited.

Want to read Marvel's Infinity Comics? Join Marvel Unlimited for instant access to this exclusive lineup of vertical series on the Marvel Unlimited app or on the web, plus gain 30,000+ digital issues spanning Marvel Comics classics to ongoing series.
The Hype Box
Can't-miss news and updates from across the Marvel Universe!