Comics
Published May 31, 2023
InHyuk Lee on This Year's AAPI Heritage Month Variant Covers
We spoke to the artist about the exclusive cover lineup that celebrates Asian and AAPI heroes, all available in comic shops now!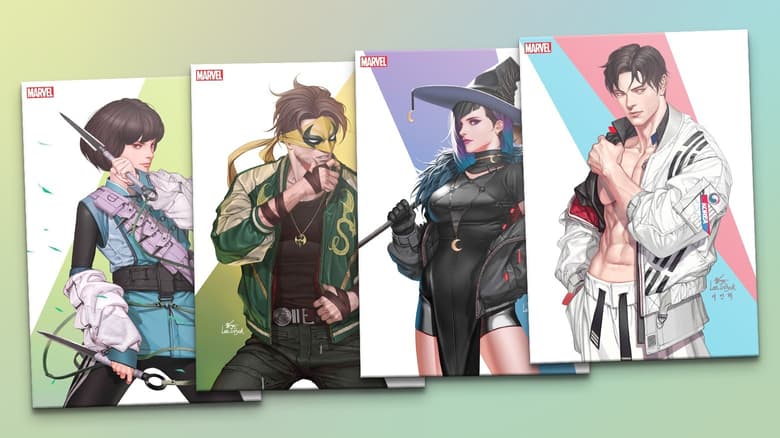 InHyuk Lee, the celebrated best-selling cover artist, has brought his talents once again to 2023's lineup of AAPI Heritage Month variants! Across four gorgeous pieces, the artist depicts some of Marvel's brightest new stars including Iron Fist, Tiger Division's Taegukgi, and Sister Dagger, as well as longtime fan favorite Sister Grimm (Nico Minoru) of Runaways fame. These four covers, all available in comic shops, highlight the artist's breathtaking style, plus each contains a backup story with the featured cover star teaming up with the series' titular character!
[RELATED: An Inside Look at Marvel's AAPI Heritage Month Titles]
In an exclusive interview with Marvel.com, we spoke to InHyuk Lee about his unique digital process, favorite designs from the AAPI Heritage Month cover lineup, and even the Marvel characters he relates to the most.
For your AAPI Heritage Month covers, was there a character that you particularly enjoyed working on?
INHYUK LEE: I drew the first 9 AAPI variant covers in 2021, and 4 more variants this year. Out of my 13 variants, I like the Silk cover for THE AMAZING SPIDER-MAN (2018) #72 the most. I love drawing the Spider-Man universe so of course I love Silk too. I am a character concept designer and I am interested in the Techwear concept, so I designed all the characters in the Techwear style, and among them, I think Silk and Ms. Marvel (CAPTAIN MARVEL #31) are the best designed. I like both, but in terms of color, Silk is closer to my style, so I will choose Silk.
Your work is remarkably detailed. What did you want to focus on the most in the design of 2023's variants?
INHYUK LEE: When designing a character, I put as much emphasis on functionality as to how cool the character looks. Of course, they have to look cool and fancy, but they also have to be comfortable and practical so that they can move around and be active. If I focus on the two points, cool and practical, I need to express the concept in greater detail to have that persuasive power of implementation.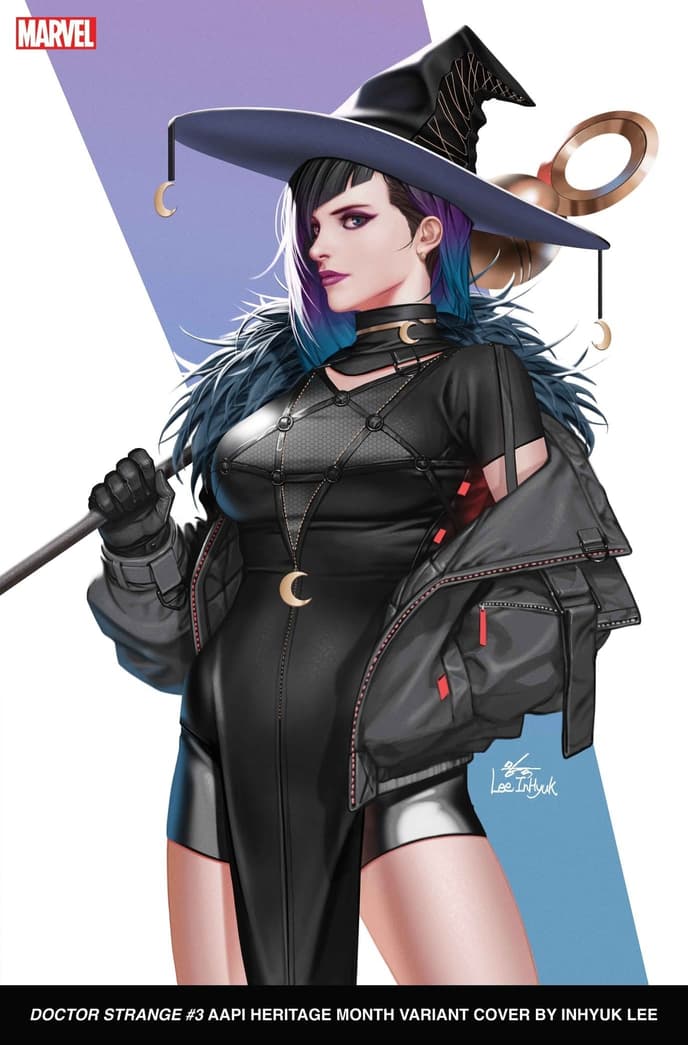 What is your process like while you work? Do you listen to music? Take breaks?
INHYUK LEE: I usually have 15 to 20 deadlines each month. So I am mostly always busy and work every day. For health reasons, if possible, I swim and sauna at least 4 days a week. When I work, I usually play the news or current affairs programs on YouTube on one side of the monitor.
And I sometimes drink beer while painting. Of course, I can do everything while drinking beer, but if I didn't drink beer, I would be able to draw much more than I do now.
Can you describe what it's like to digitally paint your covers?
INHYUK LEE: I can do both original art and digital art. The principle of both is the same. Everything is just a tool for drawing, but the principle of drawing is consistent. Pencils, watercolors, and acrylics are all just different painting tools.
But it's not easy to explain in words. If you are curious about my digital art process, you can check it out on my YouTube!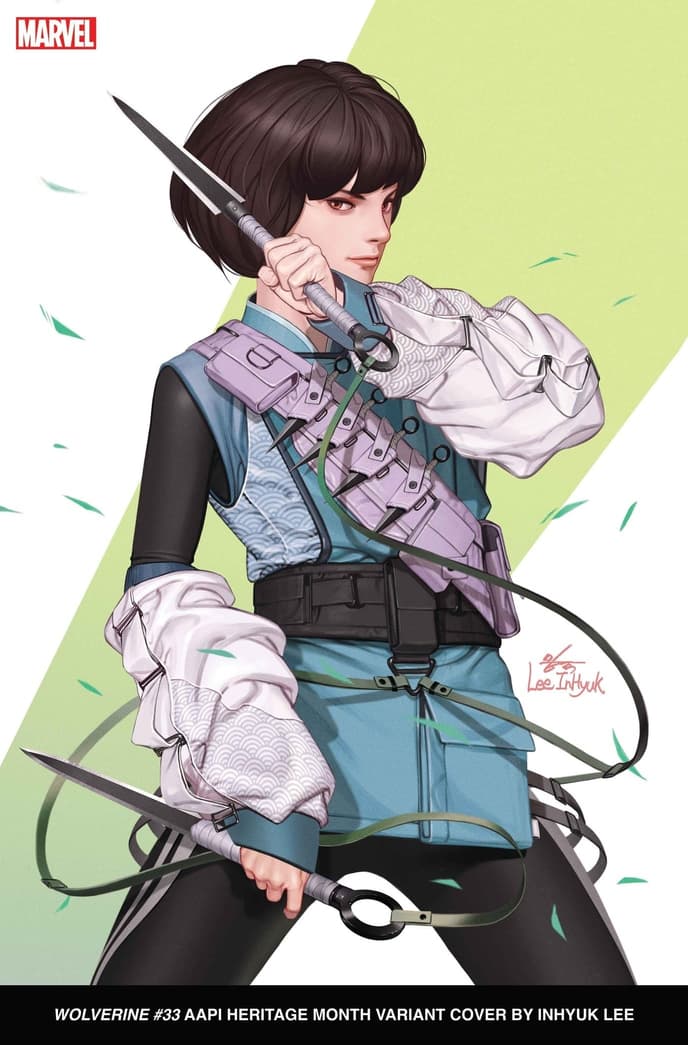 And finally: Is there a Marvel character that you especially relate to? Either as an artist or as a person!
INHYUK LEE: I want to draw a lot of art, I want to draw better in the future, and there are many things that I still want to do. So I like immortal characters like Wolverine or Deadpool because I can paint until I'm satisfied. But the character I relate to the most is Spider-Man. It's hard to explain, but his narrative resembles my life. My motto in life is [translated from Korean] "exchange of equivalents." It means that if I gain something, I lose that amount of something too.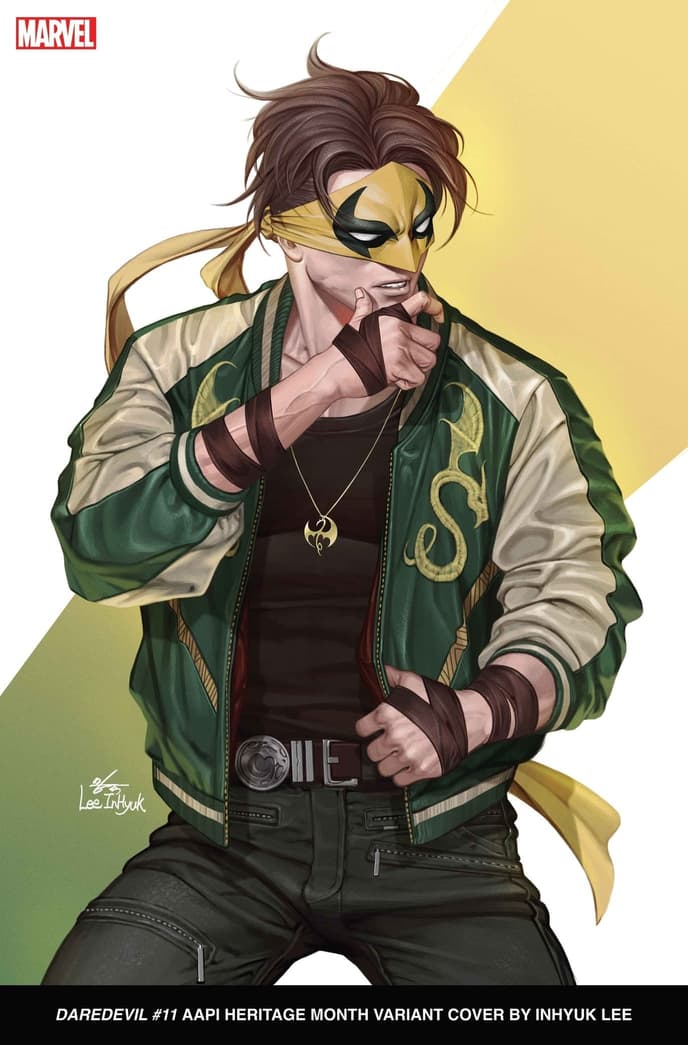 Pick up all four of InHyuk Lee's variant covers in stores now, and hear from even more creators about this year's AAPI Heritage Month titles!
The Hype Box
Can't-miss news and updates from across the Marvel Universe!