Comics
Published April 19, 2019
Is Fin Fang Foom the Deadliest Monster in the Marvel Universe?
See how the guest star of this week's 'Old Man Quill' #4 got its colossal start!
Every week we use the powers of Marvel Unlimited to celebrate a major character's first appearance in the hallowed halls of the House of Ideas.
Back before the days when Super Heroes took over comic book stands, all sorts of genres shared the spotlight. You could swing by the local newsstand to select from romance, comedy, western, sci-fi, and even horror. Years ago, anthologies were also quite popular, resulting in a series of books like JOURNEY INTO MYSTERY, TALES TO ASTONISH, and STRANGE TALES that played home to all manner of spine-tinglers featuring mad scientists, alien invaders, and giant monsters.
And in 1961's STRANGE TALES #89, Stan Lee and Jack Kirby created one of many behemoths, but one in particular would become a huge part of the Marvel Universe...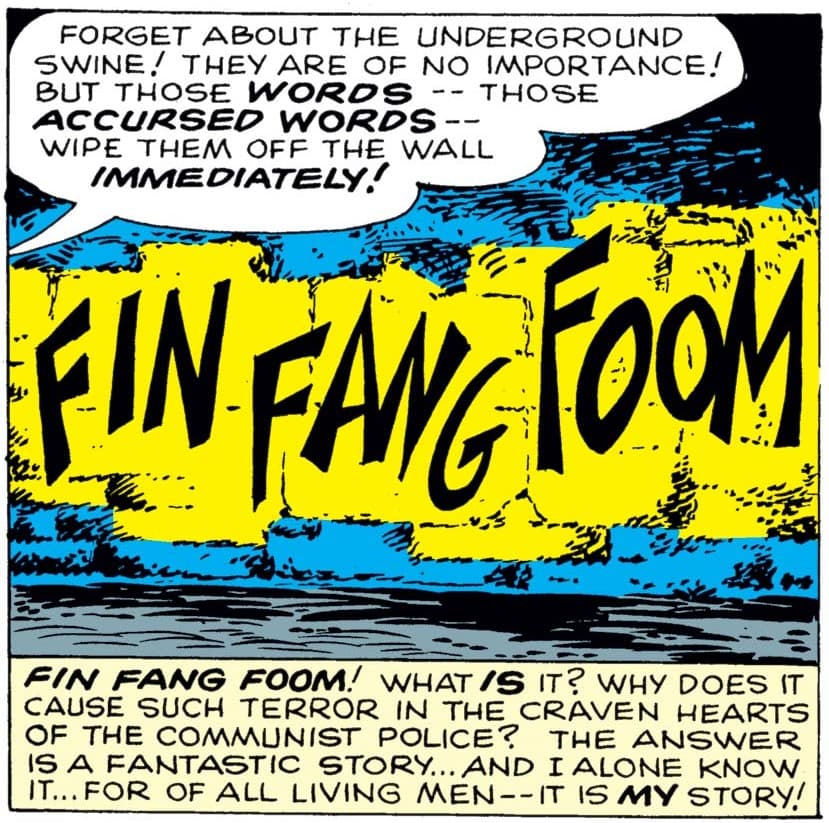 The name Fin Fang Foom first appeared scrawled across a wall by revolutionaries in communist China where readers met historian Chan Liuchow of Formosa. He'd found an ancient manuscript that directed him to a temple, and after pushing his way into the chamber, he found the sleeping beast under the Great Wall of China. After using the right herbs, Chan woke Fin Fang Foom up and goaded him into smashing his way to the surface.
Liuchow then lead the beast back to his home where soldiers stood poised to invade. After guiding Fin Fang Foom to attack those who meant to do harm to his people, Chan drove back to the crypt and used another herb on the monster to put him back to sleep.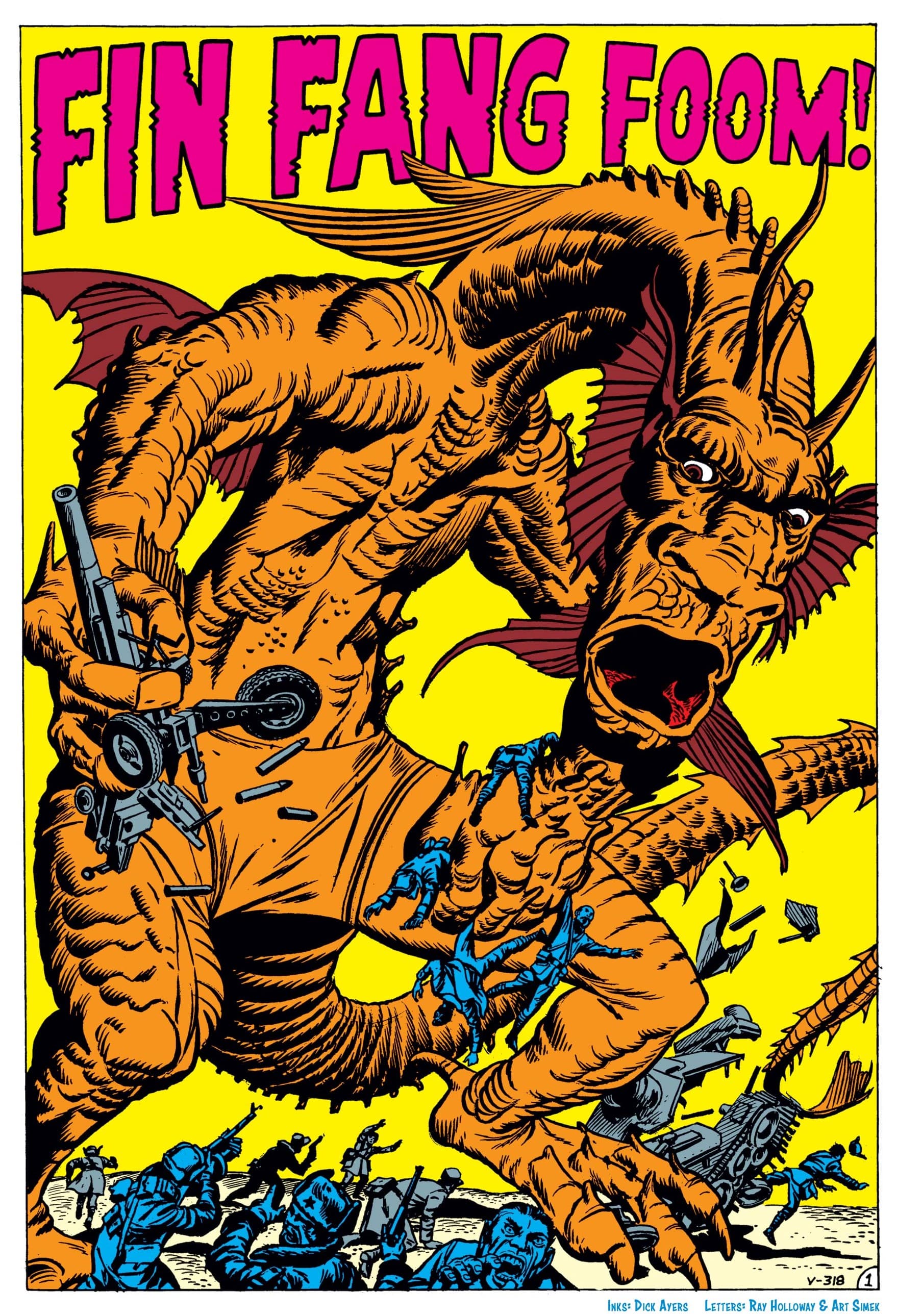 And that was the only original Fin Fang Foom story for over a decade! Then, in 1974, he returned to the printed page in ASTONISHING TALES #23-24 when Tony Isabella and Dick Ayers reawakened the dragon to fight that book's headliner It, the Living Colossus!
Though a fun pull from the House of Ideas' archives, this appearance did not turn Fin Fang Foom into a hot character (that process began years later with IRON MAN #260 in 1990). While Tony Stark dealt with "Armor Wars II", the Mandarin made a series of moves to track Fin Fang Foom down and join forces with him!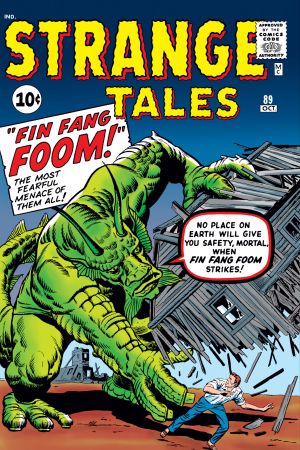 Down the line, in IRON MAN #274, the dragon was revealed to be an alien in actuality. Hailing from the planet Kakaranathara, the race had achieved such lasting peace that they got bored and started traveling the spaceways for excitement. Some crashed on Earth and learned to take on human form, integrating into society though Fin Fang Foom remained behind in a catatonic state in his natural form. Years later, the Mandarin found their craft and stole his signature rings from the wreckage!
Since then, Fin Fang Foom has become a much more regular feature in the Marvel Universe. Right now, you can see him causing trouble all the way in the future with OLD MAN QUILL #4!
Read more Fin Fang Foom action on Marvel Unlimited now! Then pick up OLD MAN QUILL #4 at your local comic shop today!
The Hype Box
Can't-miss news and updates from across the Marvel Universe!