Comics
Published February 24, 2023
Creators J. Holtham and Sean Damien Hill on 'Bishop: War College'
We spoke to the writer and artist about their current series, Bishop's comics history, favorite X-stories, and more.
The X-Man Bishop: Time traveler. Deliverer of justice. Mutant powerhouse. And now, the leader of Krakoa's latest training program, AKA the "War College." Comprised of younger mutants—Armor, Surge, Aura Charles, Cam Long, and Amass—Bishop's program aims to sharpen his trainees' offensive capabilities for the protection of mutantkind. It's supposed to be an exercise, a safe space to try new strategies or forge new connections.
But the war is about to get real.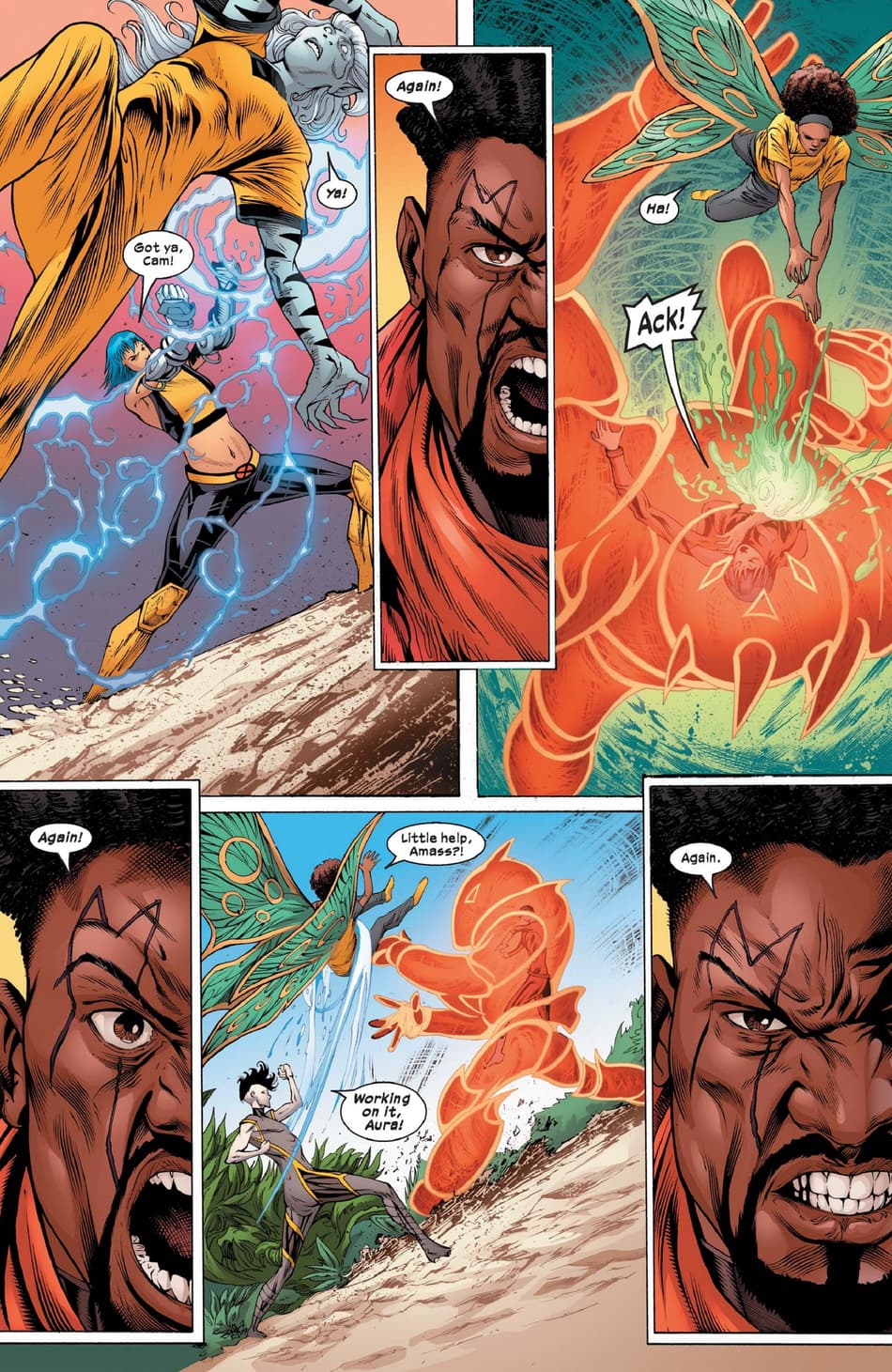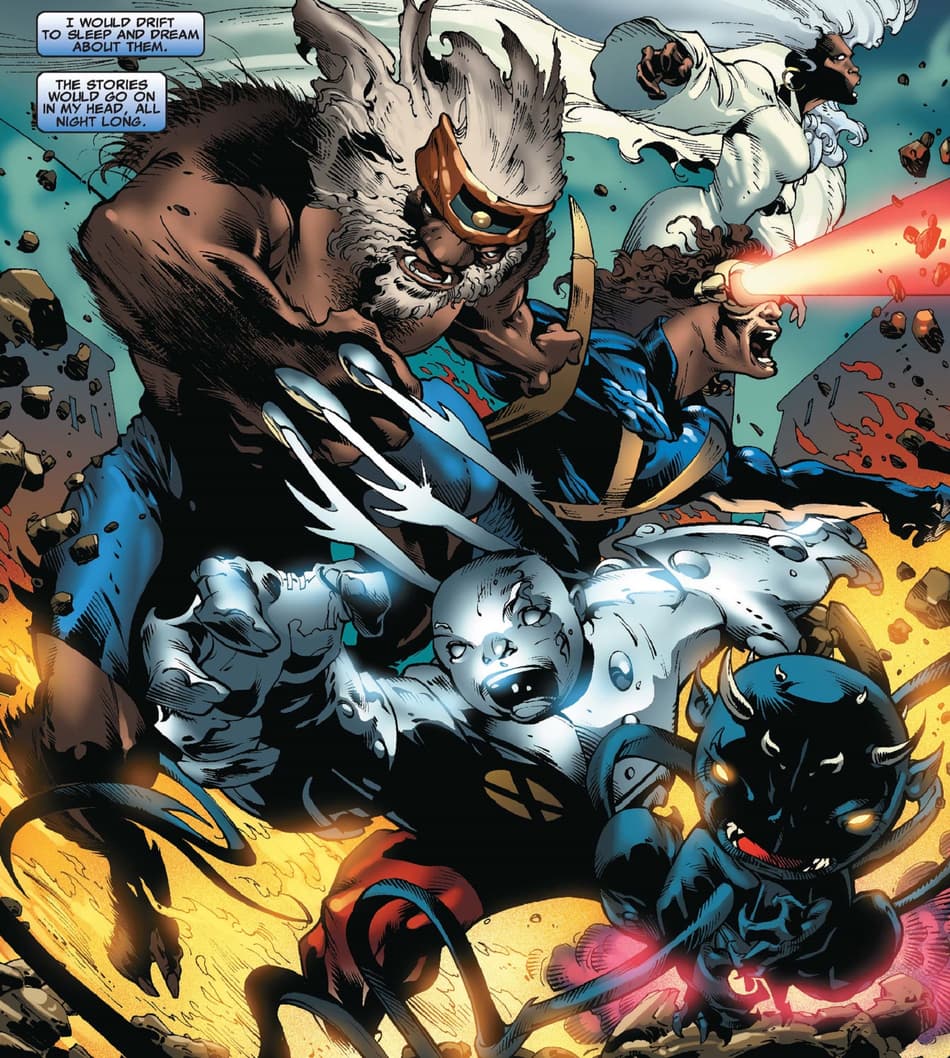 Sean, what first attracted you to this project?
SEAN DAMIEN HILL: Honestly, Bishop. That's a huge character to take on. And be trusted with. He has a lot of complexity and has walked some roads that are, to this day, still pretty shocking to a lot of fans. I think so much more of his motivations could be explored and we [still] wouldn't get a complete picture of who Lucas Bishop is.
J., is writing for comics a different process than screenwriting?
J. HOLTHAM: Honestly, for me, it's all kind of the same stuff. At the end of the day, writing is character, theme, motivation, action and reaction, y'know? Even when I'm writing in different mediums, I fall back on those core things to get me through. Moving between screenwriting, comic scripting, podcasting, the occasional play, it's just a question of how much of the story is conveyed in words and how much in images. That's the trickiest balance to find.
Sean, what has your collaborative process with J. been like?
SEAN DAMIEN HILL: J. gives me a lot of opportunities to do some strong visuals with this series. I can tell he has a love for the mutants too just from what he chooses to let me run wild on. I was definitely surprised with the amount of trust I was given visually for this series. Especially when figuring out the looks for this version of the X-Men.
"War College" has a unique cast of relative newcomers and seasoned heroes. Any characters—or sequences—that stand out as favorites to draw?
SEAN DAMIEN HILL: Yes. There was a dream sequence where Bishop is walking down a hall of mirrors, and in each mirror he sees a reflection of his older self in different stages of his life. This gave me a great opportunity to explore some of Bishop's (many) old looks but also give the readers who've followed this character for some time [the reminder] of some of the changes this character has gone through. It was fun to allude to some of the great and terrible choices Bishop has made given some of his looks are so strongly associated with these decisions in his life.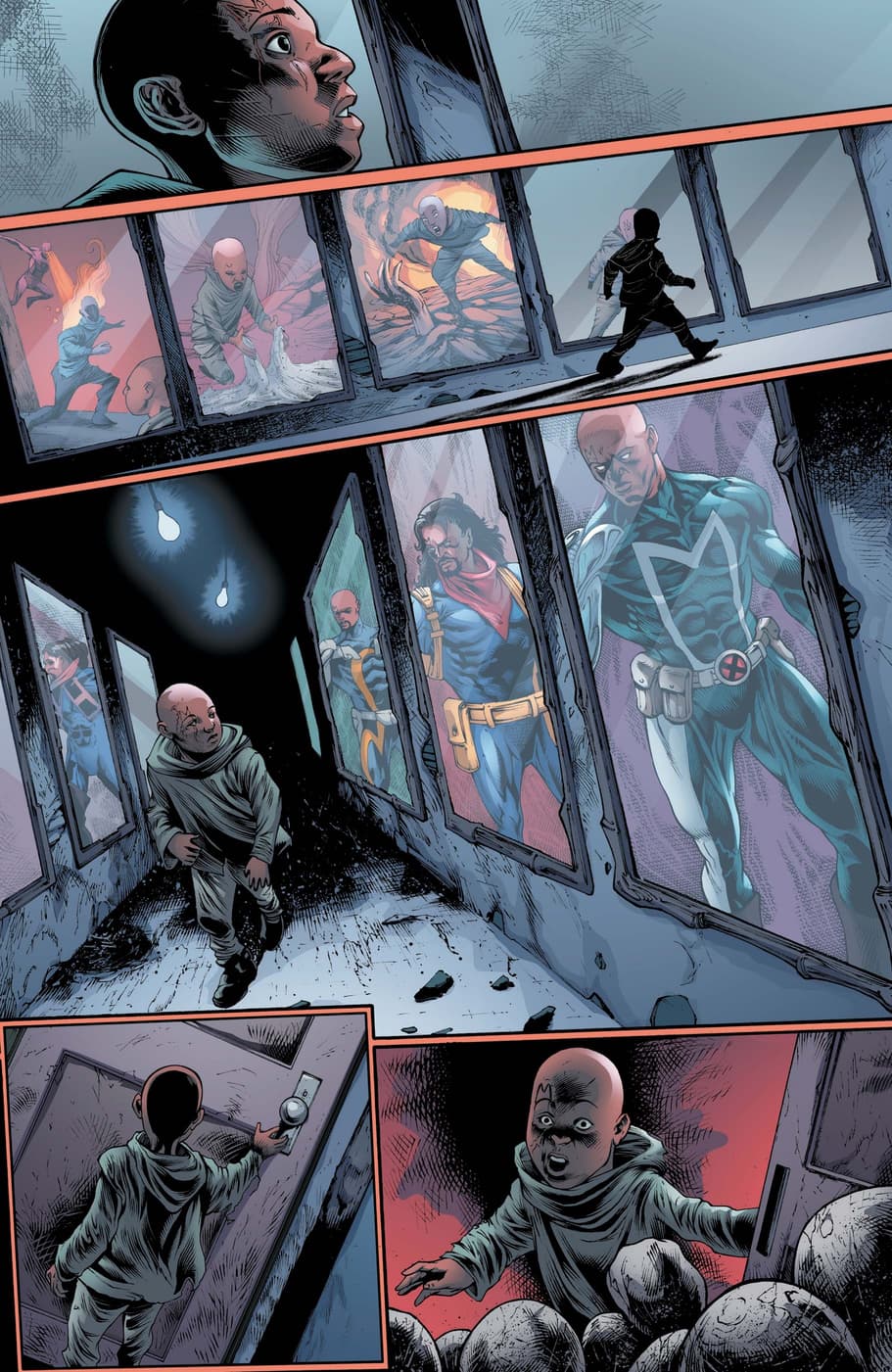 Do you think Bishop's promotion as Captain Commander has redefined his goals on Krakoa?
J. HOLTHAM: Bishop is a hard dude, really. He's lived through war, genocide, the future, the past. And he's always kept his eye on the ball: protecting mutants and securing their future. I think the Krakoan era has been a bit of a gut check for him. It's an era of apparent peace and power. Soldiers always struggle to transition into peacetime. For Bishop, being Captain Commander keeps him from having to actually contemplate a life during peacetime. But he's still gonna have to adjust.
As for what's next for Krakoa's Captain Commander? Grab a sneak peek at issue #2 in the image gallery below!
The Hype Box
Can't-miss news and updates from across the Marvel Universe!