Comics
Published August 14, 2019
Javier Garrón Picks His Most Memorable Marvel Covers
See which covers were the favorites of one of Marvel's rising stars!
Javier Garrón has been hard at work on drawing MILES MORALES: SPIDER-MAN, but in addition to his spectacular interior art, he's also known for his colorful covers! Marvel.com spoke with Garrón to see which of his covers were his favorites and what was in his head while he created them!
INFERNO #1
"You always have a special place in your heart for your first love. It was not only my first Marvel cover, but my first cover EVER! I was so scared to ruin the opportunity! But I think it turned out pretty good and I'm really proud of that one. In the end I had a blast doing it!"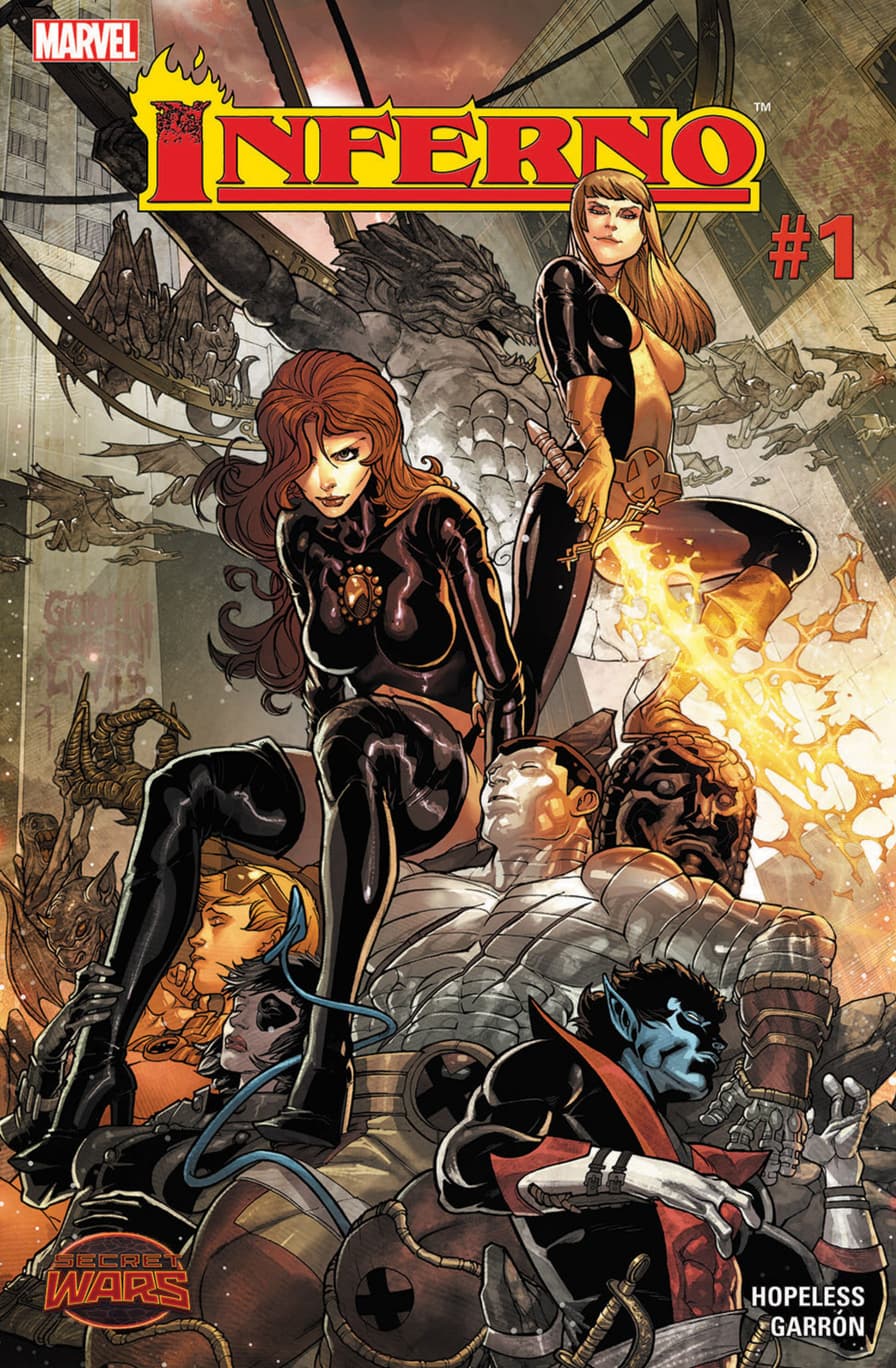 DOCTOR STRANGE: DAMNATION #1 Variant Cover
"That was the illustration I did for the Young Guns announcement. I knew who the other artists were, and being among titans of that size, already legends that I admire SO MUCH... I was also a bit scared to do a terrible piece! I put an enormous amount of care -- and detail! -- into the cover. For me this will always be the symbol of one of the peaks of my career."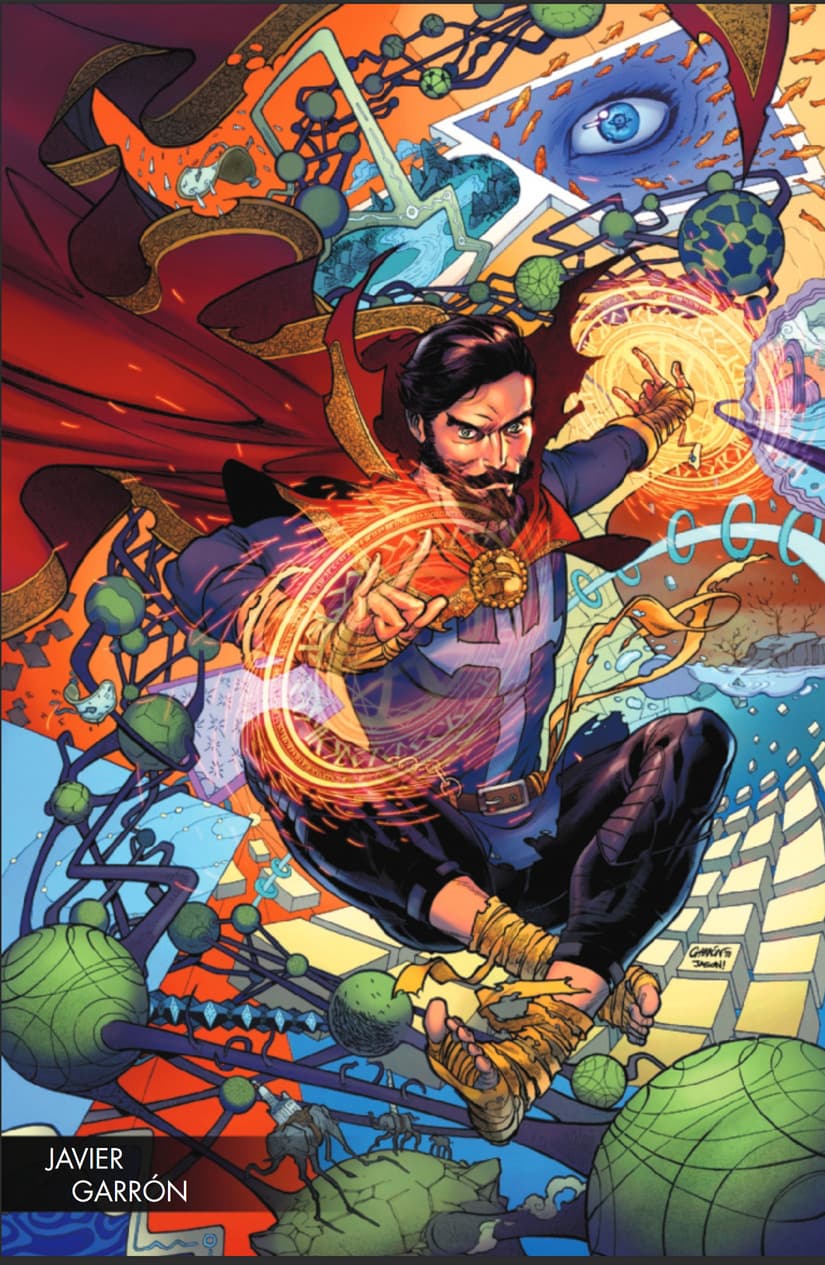 PETER PARKER: The SPECTACULAR SPIDER-MAN ANNUAL #1
"This wasn't my first time drawing Spidey, but being a cover it almost felt like it. I felt a tremendous responsibility -- everybody loves Spider-Man! It had to be impressive, dynamic, fun and  genuinely Spider! And in the end it also tells a story in a single illustration."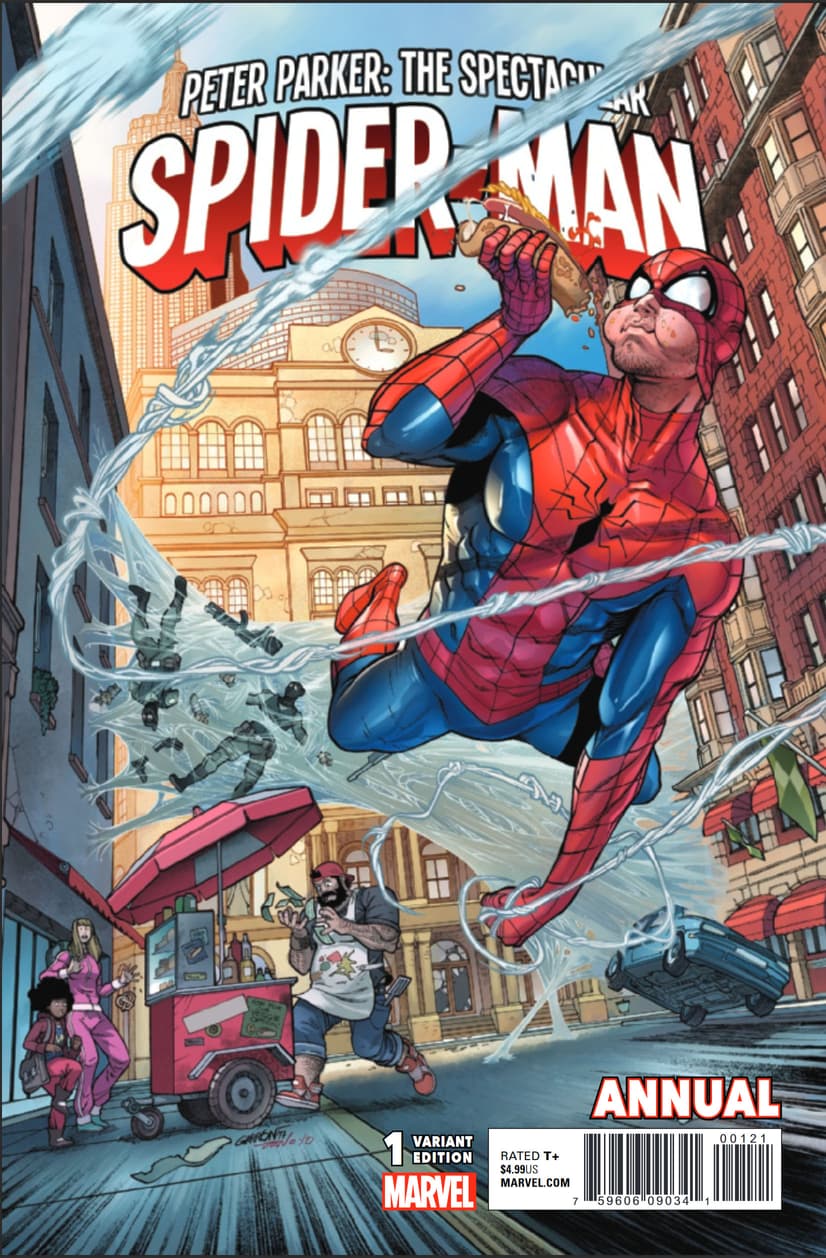 VENOM: FIRST HOST #5 VARIANT COVER
"I already had done a couple of VENOM covers but wanted this to be as shocking and different from the others as possible. And also I tend to do very baroque, extremely detailed pieces and wanted this to achieve its goals with fewer tools. It needed some convincing but I think it's a knock-out!"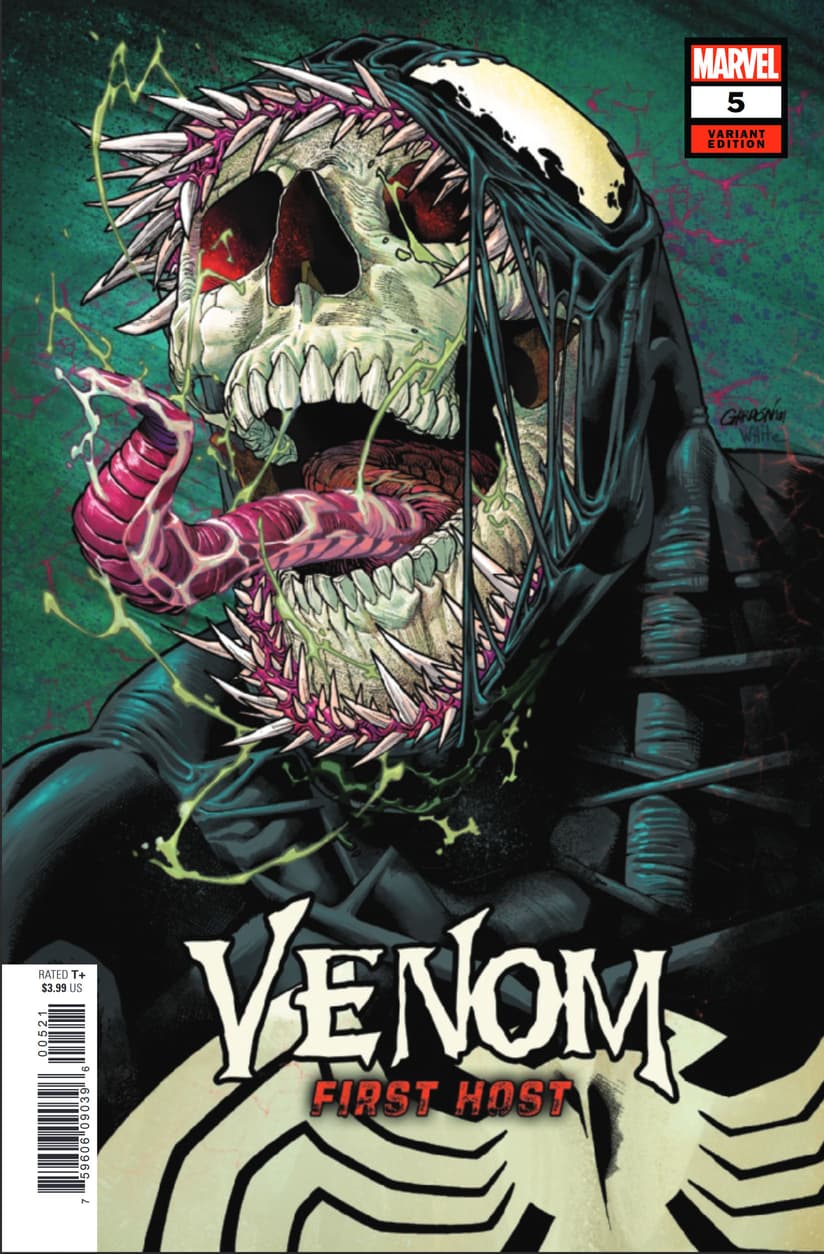 INFINITY WARS SIX-PART CONNECTING COVERS
"I wanted to go full George Perez-epic here. He's a personal art-hero of mine! Go as big as possible, as dramatic as possible, as detailed as I could be. I was already given the canvas for it -- six covers! It was really challenging but it turned out as extremely massive as I hoped for." [True Believers: Right-click to view a zoomed-in version!]

You can see even more covers by Javier Garrón in the gallery below!
The Hype Box
Can't-miss news and updates from across the Marvel Universe!