Comics
Published February 21, 2020
Jessica Drew Makes Good Use of Her Venom Blasts in 'Spider-Woman' #1
Who is she using them against? You'll have to read 'Spider-Woman' #1 to find out!
Spider-Woman's solo return is almost here! SPIDER-WOMAN #1, on sale Wednesday, March 18, marks the start of a new ongoing series for Jessica Drew, written by Karla Pacheco with art by Pere Pérez. Above, view the trailer for the first issue, then get a look at what's inside the issue below!
Since her debut in 1977, Spider-Woman has played the role of Super Hero, secret agent, and private investigator, but no matter the mission, Spider-Woman fans have always been treated to electrifying action and high-stakes thrills. This new series from Pacheco and Pérez promises all that and more. With a new costume designed by artist Dave Johnson, Jessica Drew is ready to give readers the Spider-Woman series they've been waiting for as she goes up against a new foe: the mysterious and deadly Octavia Vermis!
Here's a look at some of the pages inside the issue that debuted on Comicbook.com earlier this week: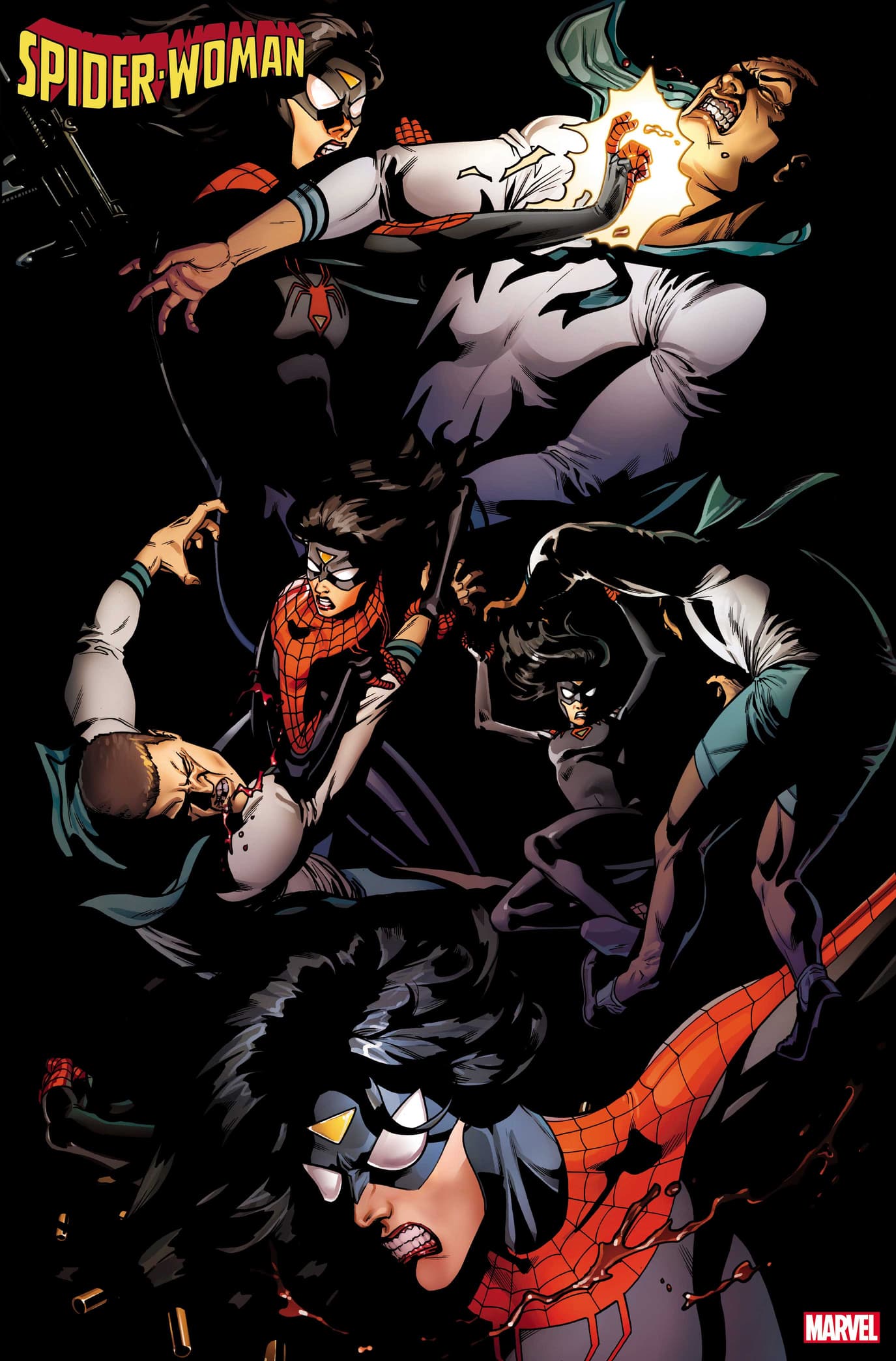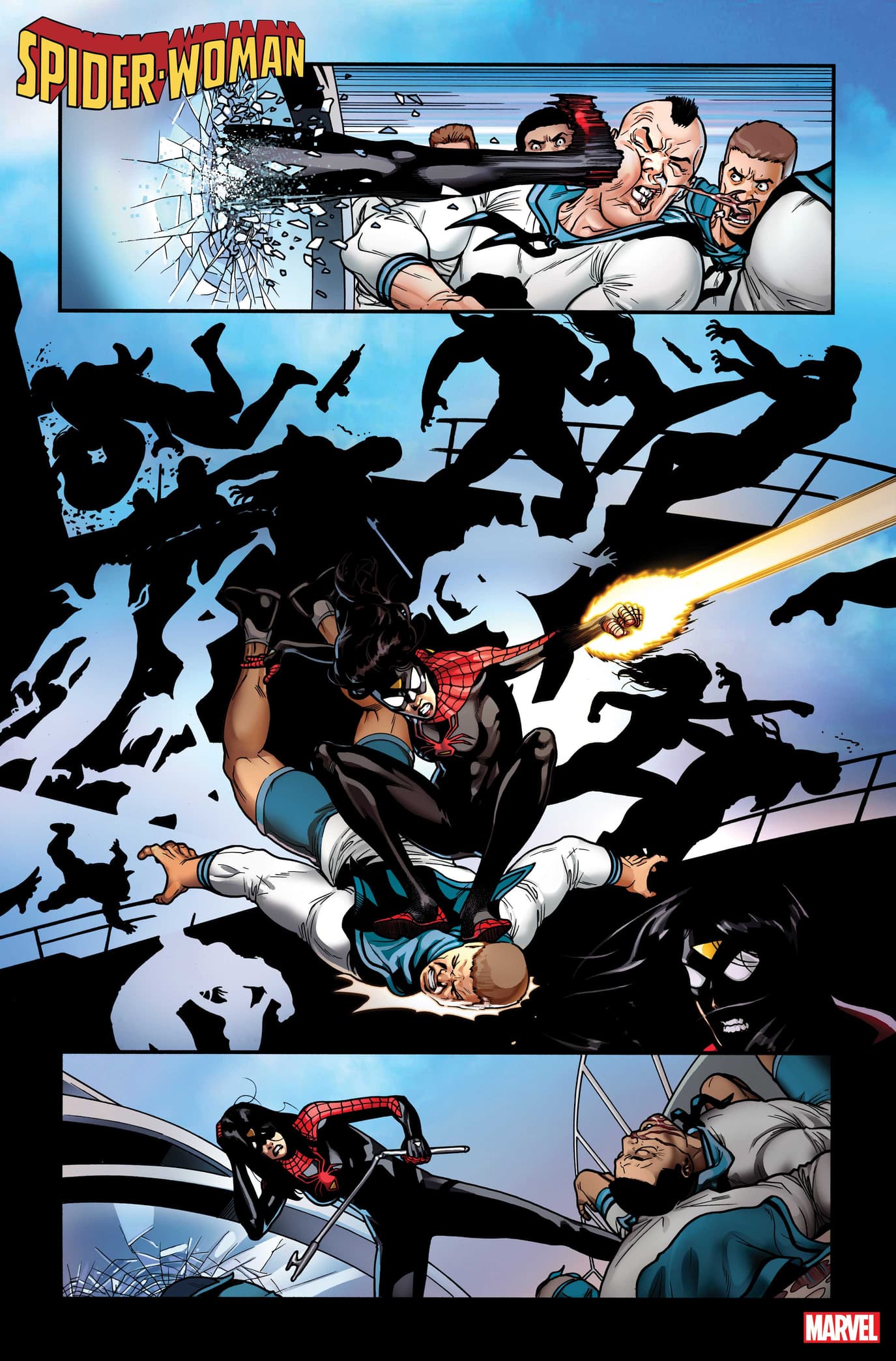 Pacheco told Comicbook.com: "Jess's new job quickly turns out to be a lot more than it seemed on the surface," Pacheco said. "She took it on because she hit a particular low point in her life, and has to support her family. But it leads to some massive discoveries about her life, her history, and her future. It absolutely changes everything for her, but how much, how permanently... we're about to find out!"
Another big part of SPIDER-WOMAN is the costume redesign by Dave Johnson. Pacheco said the change was just for aesthetic reasons: "The new costume plays a very important part in the story.," Pacheco said. "Just on the surface, it's a great representation of where Jess is at right now. She's not feeling like a hero, and she doesn't really feel worthy of her old costumes. But that suit also comes with... some secrets. I love the costume, Dave Johnson did a great job with the design for a darker, more dangerous Jess. I love the more subtle triangle elements, and the webbing on the feet. I just think it looks great for blowing things up and punching dinosaurs in!"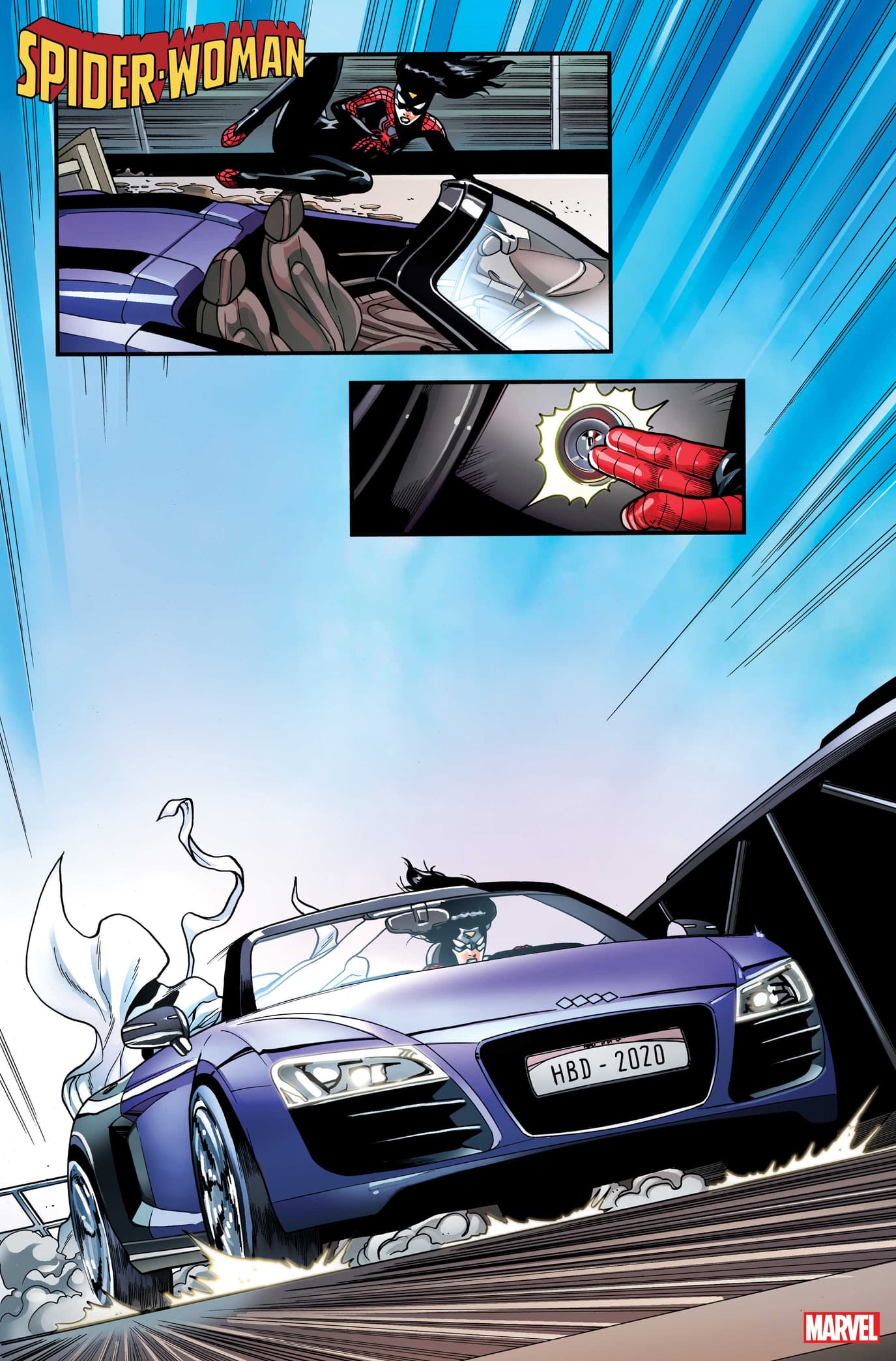 SPIDER-WOMAN #1, written by Karla Pacheco with art by Pere Pérez, goes on sale Wednesday, March 18. Pre-order your copy today online or at your local comic shop!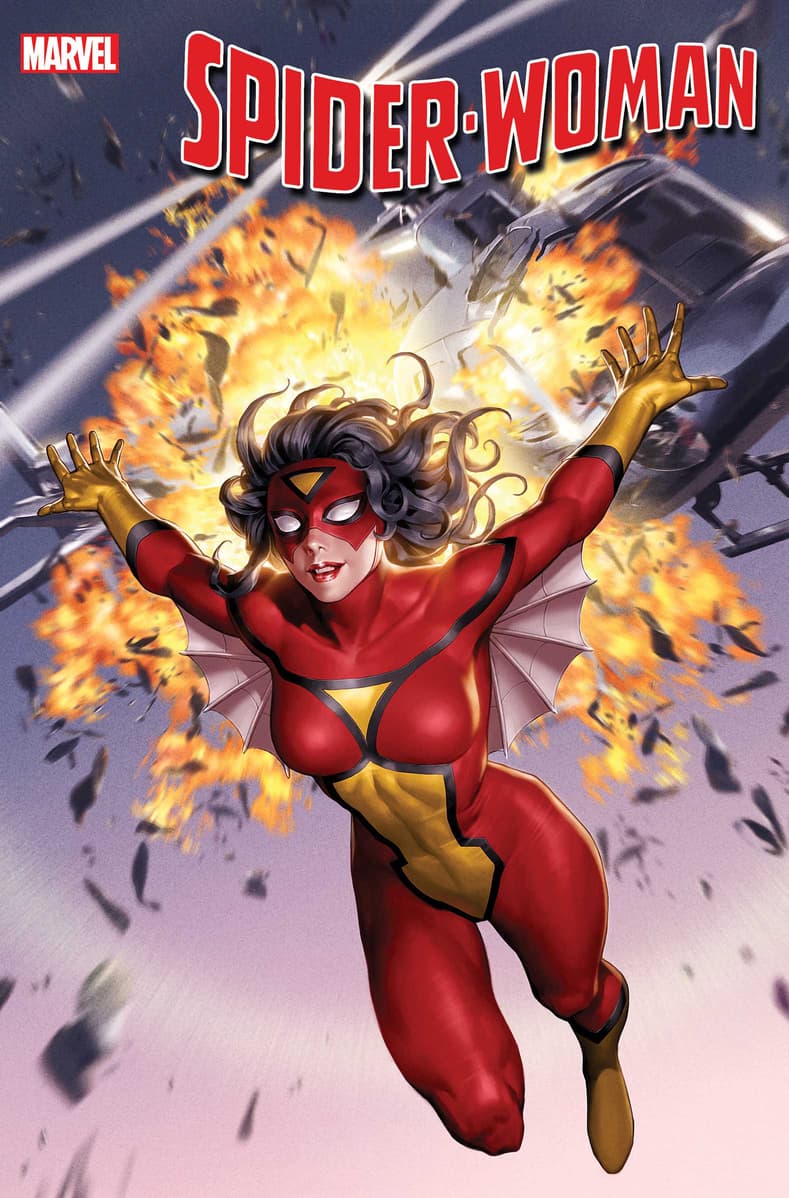 The Hype Box
Can't-miss news and updates from across the Marvel Universe!