Comics
Published January 24, 2022
Spotlight on John Romita Sr.
Celebrate the legendary creator's 92nd birthday with a handful of seminal Spider-Man moments!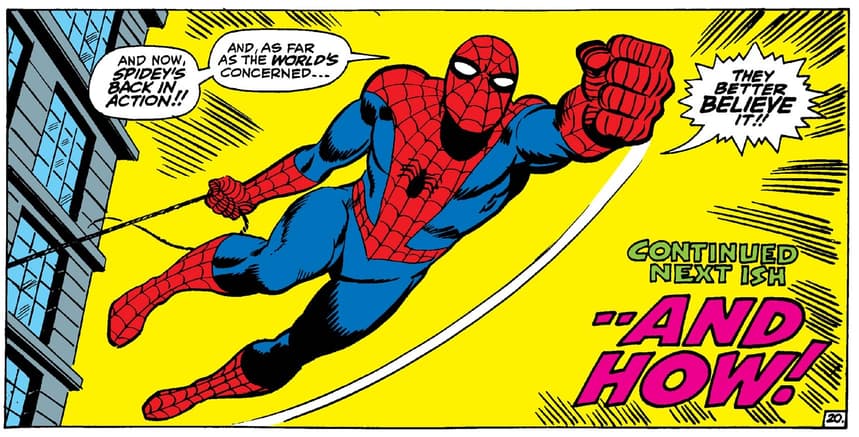 It's a good day when we can honor one of the best of the best in Marvel Comics history, and today that's John Romita Sr., who's celebrating his 92nd birthday! In recognition of his extraordinary contributions to Marvel Comics, we're bringing you an assortment of amazing Spider-Man moments from our archives, penciled by the renowned Jazzy John Romita. Romita's outstanding work on Spider-Man's first volume was an important shift in style that made his run an instant classic—see why with these comic picks! 
ENTER… SPIDER-MAN
Over his illustrious career, Romita Sr. has had many iconic covers and spreads, creating memorable moments in Marvel's history. It seems only right to kick off this retrospective with his very first Spider-Man, appearing in the pages of DAREDEVIL (1964) #16 alongside the titular hero of Hell's Kitchen, Daredevil. Joining scripter Stan Lee and picking up the mantle from Spidey co-creator Steve Ditko, Romita's lines were bold and true, never skipping a beat. Ditko's scrawnier Peter Parker got a more chiseled makeover under Romita's pencils too, characteristic of the artist's penchant for drawing Hollywood-looking leads on the covers of romance serials.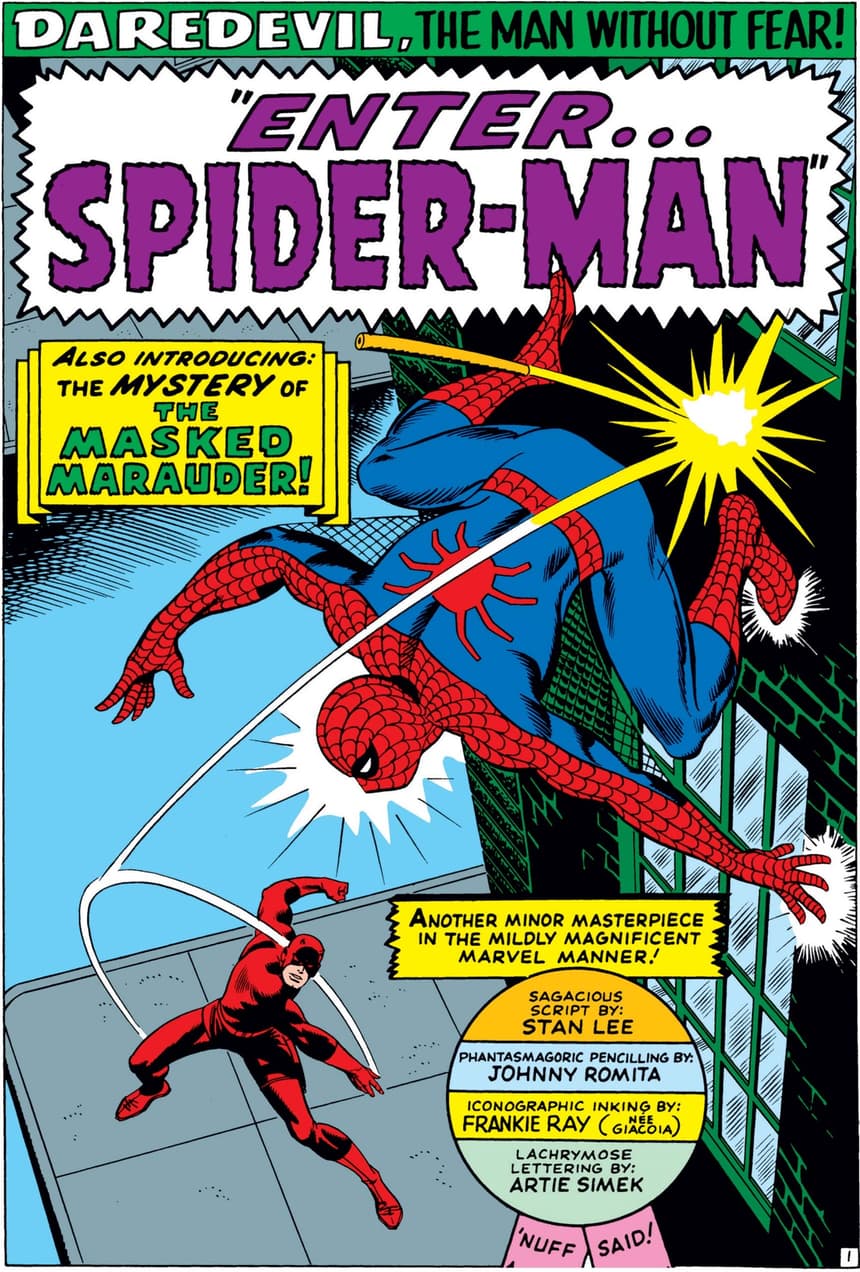 THE HORNS OF THE RHINO
Romita Sr. was part of several characters' first introductions, including the rampaging Rhino, Spidey's horn-headed foe in THE AMAZING SPIDER-MAN (1963) #41. Romita Sr. takes this former Russian thug and transforms into the superhumanly strong brutal agent, bonded to a hide as tough as a rhino's.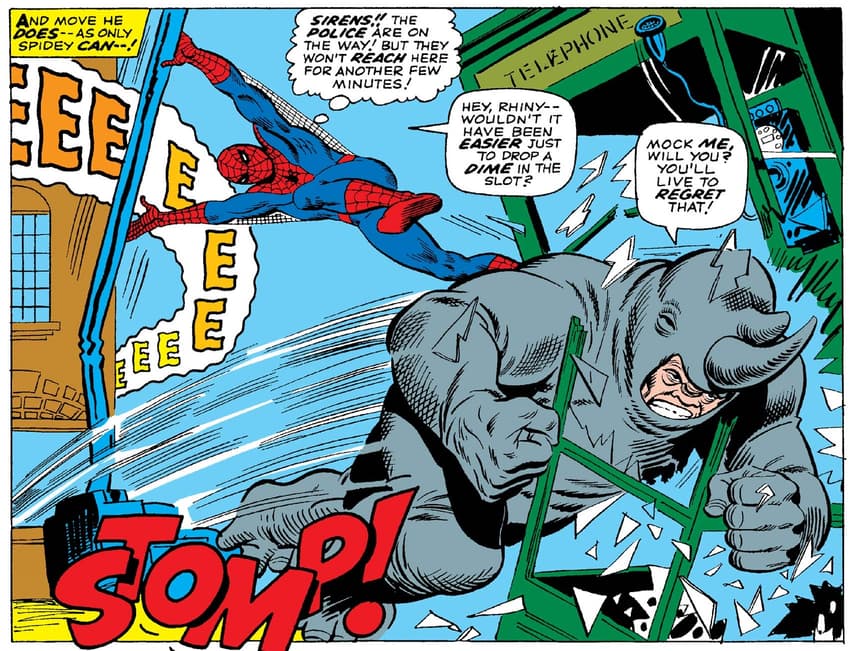 THE BIRTH OF A SUPER HERO 
A particularly seminal moment that Romita Sr. helped cement into Marvel Comics history was Mary Jane Watson's first full appearance in THE AMAZING SPIDER-MAN (1963) #42. It's in this issue where Peter's Aunt May and neighbor Anna Watson successfully introduce their nephew and niece, Mary Jane, who delivers her most quotable quote.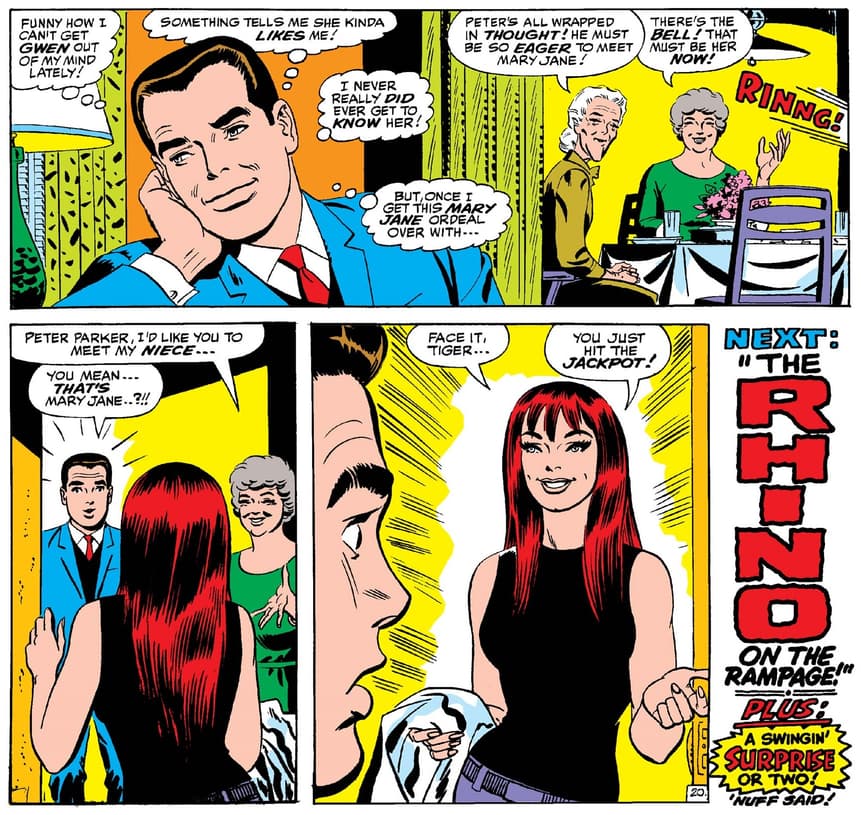 WOULD'JA BELIEVE—KRAVEN THE HUNTER
When readers think of Kraven the Hunter, we picture him centered and powerful, draped in his lion's mane vest and surrounded by a bunch of spider-sized heroes. In other words, the cover to THE AMAZING SPIDER-MAN #47. This depiction of the brutal game hunter is particularly resonant because Kraven was haunted by the image of his mother's spider-infested asylum, and here, Kraven is standing confident and tall as if ready to tame the Wall-Crawler.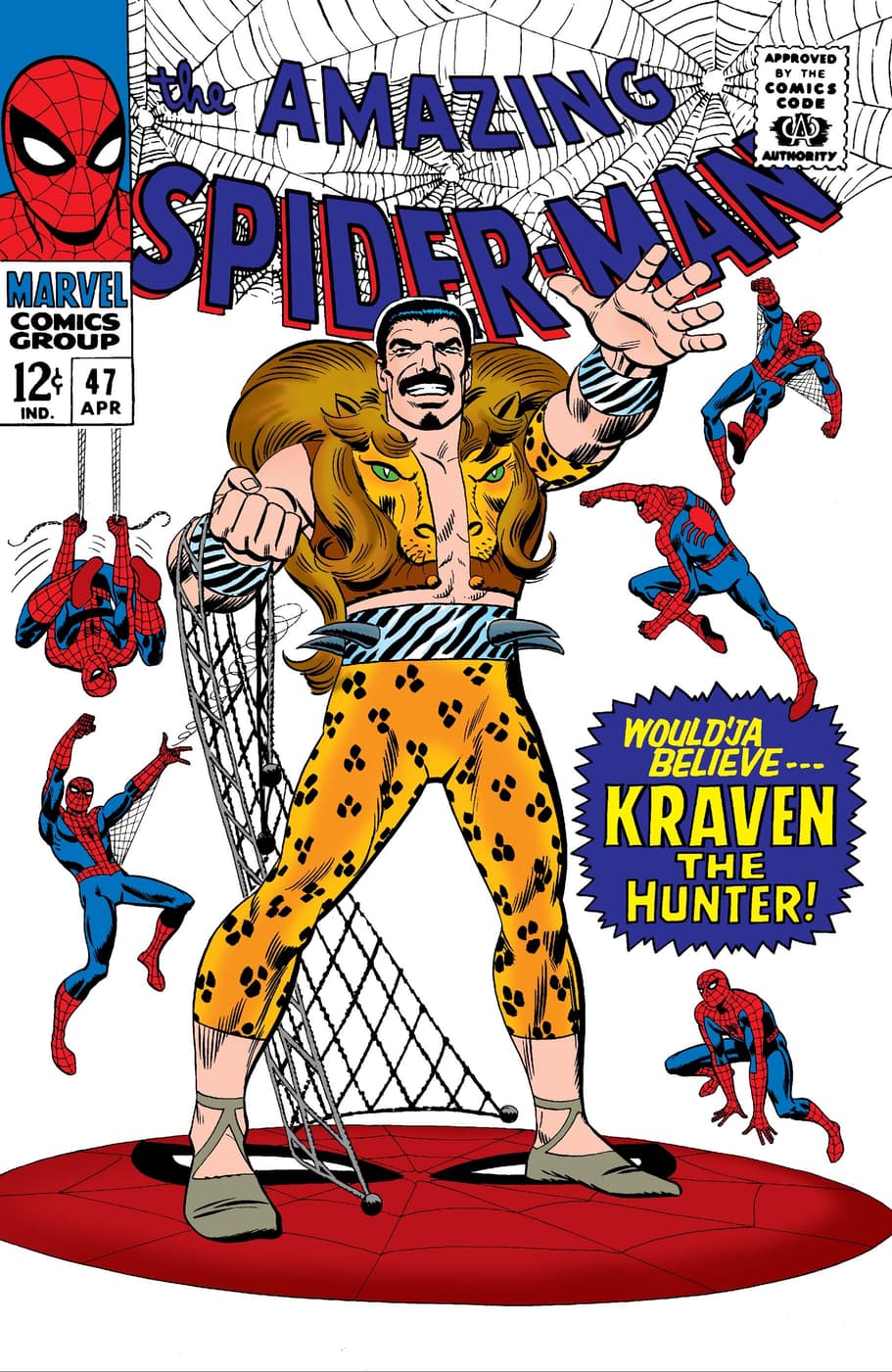 SPIDER-MAN NO MORE
One of the most singular Romita Sr. moments with Stan Lee is in THE AMAZING SPIDER-MAN (1963) #50, when the doubtful Peter Parker sheds his Spider-Man costume, dumping it in a trash can and walking away from his responsibilities. Romita Sr.'s rain adds a particularly somber tone as Peter resolves to put away his childish notions of being a hero.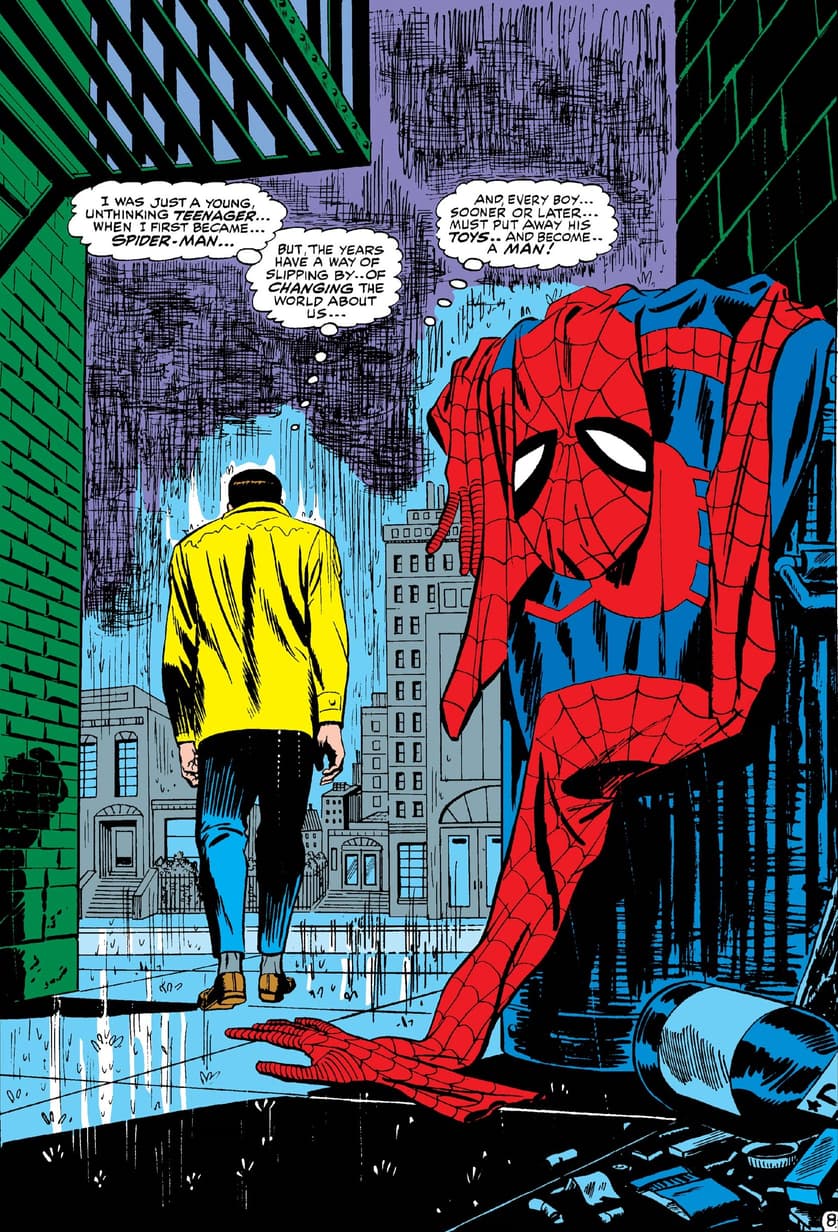 Even the issue's cover is just as pivotal to encapsulating Peter Parker's arc from the budding teenage hero to the decided adult. This issue also sees the first appearance of the dynamo crime boss Kingpin. 
TO SQUASH A SPIDER 
Romita Sr. created a larger-than-life threat in THE AMAZING SPIDER-MAN (1963) #66-67 with his portrayal of the master of illusions, Mysterio. With Romita Sr.'s mind-bending imagery, close-ups, and ability to play with perspective, he makes the Web-Slinger's experience feel dire and disorienting.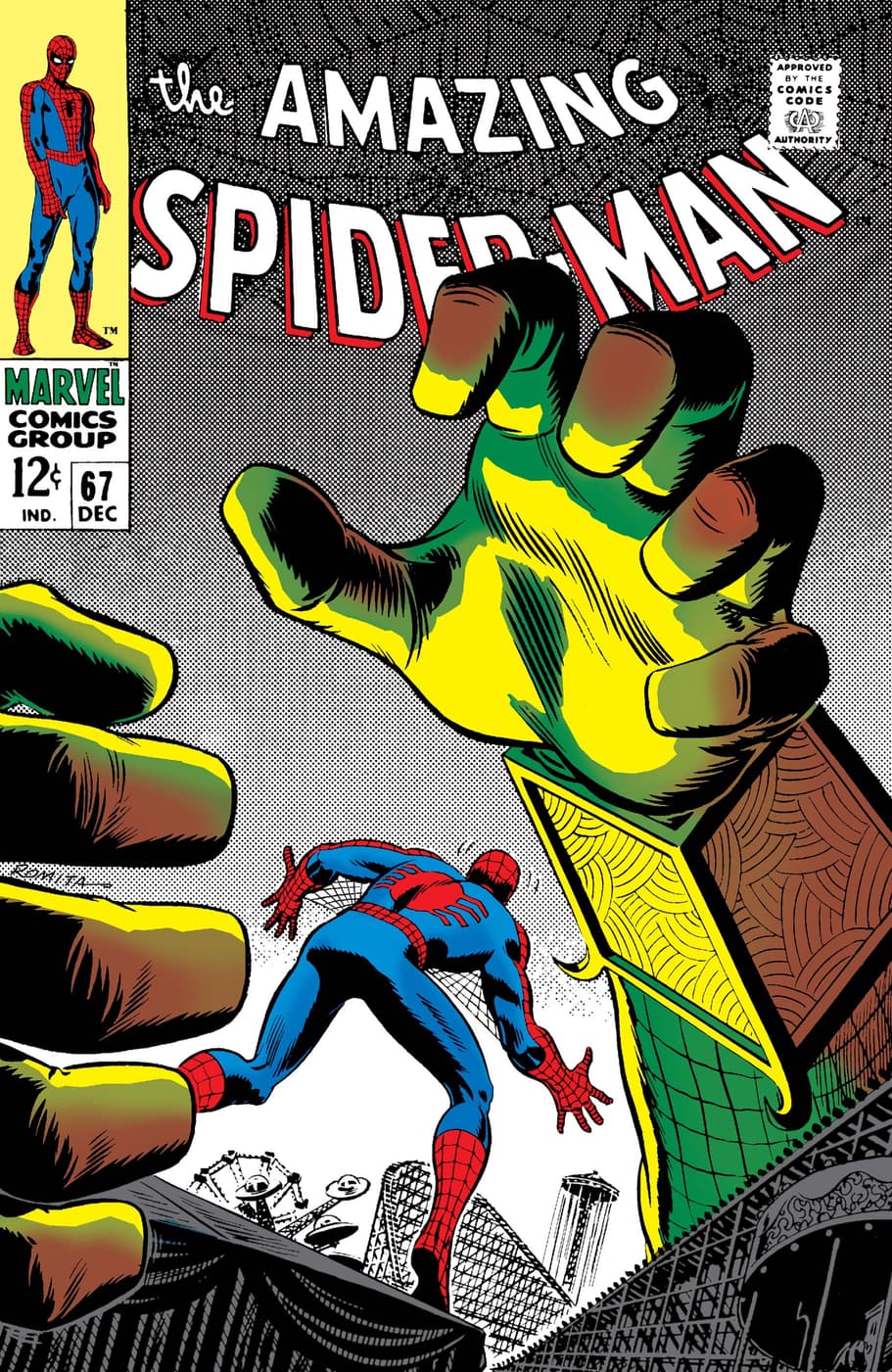 That's all for now, True Believers, but certainly not the end of John "Ring-a-Ding" Romita's most momentous moments in Marvel Comics annals! Be sure to wish Romita Sr. a Happy Birthday and celebrate with us by sharing your most favorite John Romita Sr. moments! 
Read all of these Spider-Man classics on the Marvel Unlimited app. Follow us on Twitter and Facebook to stay tuned in to weekly announcements, articles, and more at @MarvelUnlimited.  
The Hype Box
Can't-miss news and updates from across the Marvel Universe!