Comics
Published August 14, 2019
Kelly Thompson Says Goodbye to 'Mr. and Mrs. X'
Thompson looks back at Rogue and Gambit's first series together as a married couple.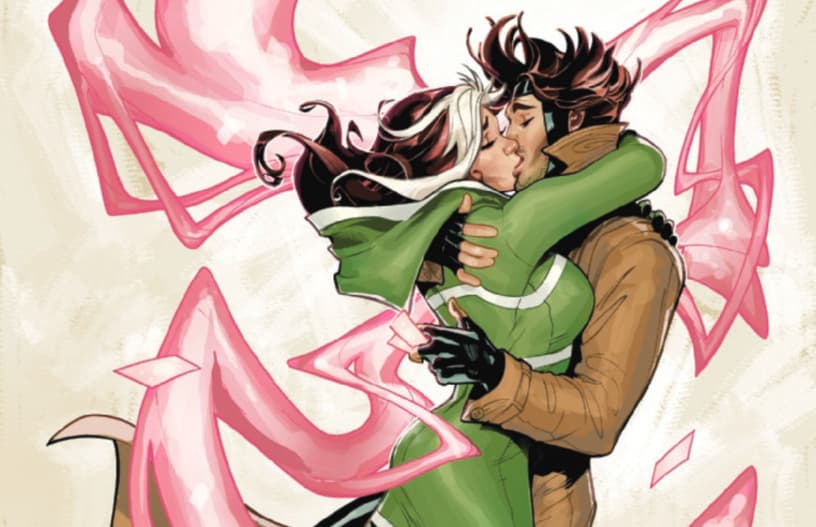 In early 2018, Kelly Thompson paired up Rogue and Gambit for their own miniseries before launching MR. AND MRS. X later that year with the newlyweds headlining their own book. Last month, MR. AND MRS. X came to an end with issue #12, but it's far from the end of Rogue and Gambit! In the meantime, MR. AND MRS. X VOL. 2: GAMBIT AND ROGUE FOREVER – containing issues #7-12 – is now available at your local comic shop and bookstores.
Thompson recently spoke with Marvel.com about her long stint with the characters and how Mr. and Mrs. X came together.
"Marvel came to me for the ROGUE & GAMBIT miniseries. While I was still writing that book, Marvel decided that Rogue and Gambit were going to get married the following summer [in X-MEN GOLD #30] and that we would launch a book out of that, which they offered to me thanks to the great response we had on ROGUE & GAMBIT," said Thompson. "Fortunately we found out early enough in ROGUE & GAMBIT that I could choose the 'happy ending' that would better set up a surprise wedding."
According to Thompson, her favorite moment in the series was "that four-page fight sequence from MR. AND MRS. X #3 with Gambit and Deadpool fighting their way through a hallway. I love it so much."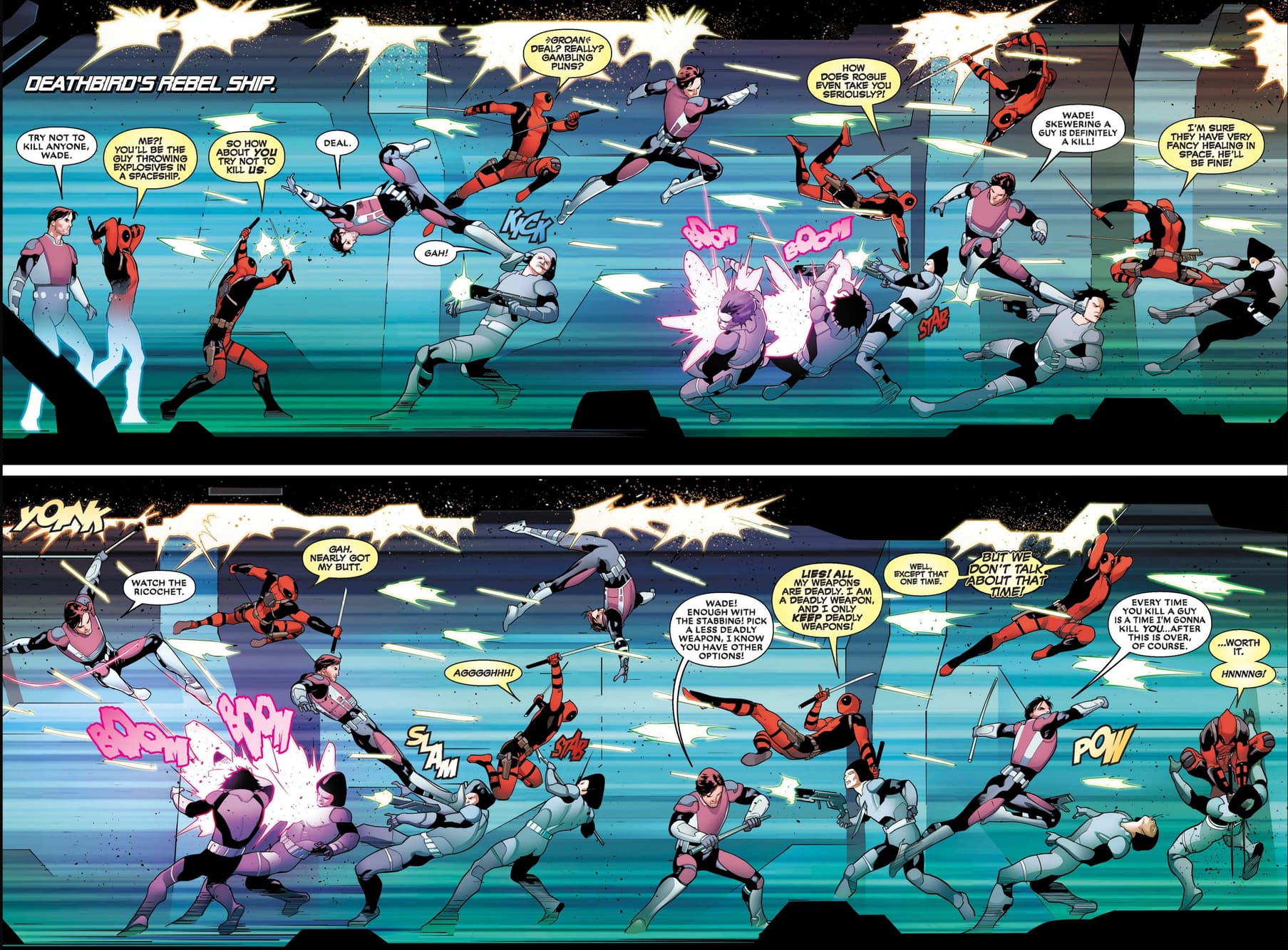 She also elaborated on Rogue's evolved powers.
"I think Rogue's got the kind of powerset that naturally creates questions and demands interesting answers," noted Thompson. "A sort of constant evolution. There are a lot of ideas I'd like to explore with her powers someday if I get the chance."
Gambit also reaffirmed his identity in the series and firmly placed himself as both an X-Man and the King of the Thieves Guild. But as with Rogue, Gambit's changes were part of his ongoing evolution.
"I don't know that it's something you can ever conquer as it's endlessly complicated, but I think he's made an internal decision for himself – that he does not have to and will not choose between the two sides of himself," said Thompson. "And perhaps more importantly he's made it crystal clear to the people that need to know – Rogue, his family, the thieves and assassins guilds – where he stands."
The two-part finale dealt with the Thieves and Assassins clans, which have played such a large role in Gambit's backstory. Thompson told us that this wasn't always her endgame for the series.
"If we'd had more time then I would have liked to tell a much more involved New Orleans-focused story. As it was, we only had two issues, so I had to get in and get it out pretty fast. I tried to just do a bunch of fun cool stuff that also really anchored Gambit so it would make it easier for others to pick up on him in a clear and defined character place."
Thompson was also effusive with praise for her artistic collaborators on the series.
"I was so incredibly lucky on this series," said Thompson. "Oscar Bazaldua is a delight to work with and he has such a passion for what he does. Then we were so fortunate to get David Lopez and colorist Nayoung Kim for issue #6, our standalone issue between arcs – David is a friend and I'm a huge fan. And then we struck gold in getting Javier Pina for our last issue. I was devastated when I learned we'd lose Oscar for that last issue but Javier really saved the day. What a gorgeous way to go out, y'know? And of course we had Frank D'Armata anchoring the whole project (he colored everything except issue #6) and pulling it all together beautifully."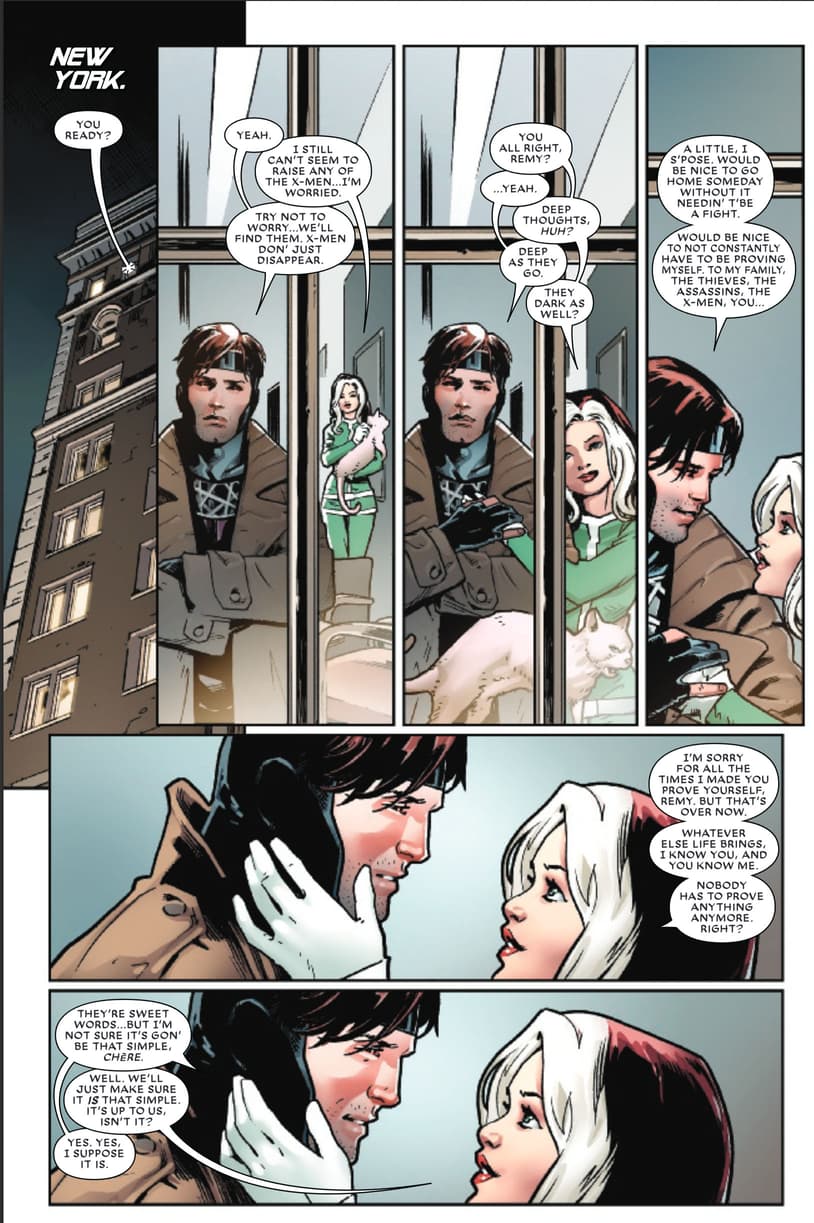 As a further appreciation of the art, Thompson said she "bought a few great pages from Oscar Bazaldua from issue #4. I wish I could have grabbed some of David Lopez's issue #6 and Javier Pina's issue #12, and that way I'd have a little bit from each artist."
While Thompson declined to share any potential future Rogue and Gambit stories she has in mind, she did share her hope for the characters moving forward.
"I'd obviously like them to stay together," admitted Thompson. "I don't think married couples (or any couples) in fiction have to be boring. I think that's just a failure of imagination. But especially when you're dealing with Super Heroes who are naturally thrown into so many crazy scenarios – big things are always happening to them – it's fascinating to me to add the beauty and dysfunction of marriage to that tapestry. Independent of that I just hope they do big important amazing things. I love them."
You can buy MR. AND MRS. X VOL. 2: GAMBIT AND ROGUE FOREVER now at your local comic shop and bookstores everywhere!
The Hype Box
Can't-miss news and updates from across the Marvel Universe!