Comics
Published May 22, 2020
Kraven the Hunter's 8 Greatest Hunts
Flip through a fur lined list starring one of Spider-Man's greatest foes!
Who is Spider-Man's deadliest villain? While Green Goblin, Doctor Octopus, and Carnage are high on the list, there's only one baddie who's put Peter Parker's alter-ego six feet underground... And that man is Sergei Kravinoff, AKA Kraven the Hunter!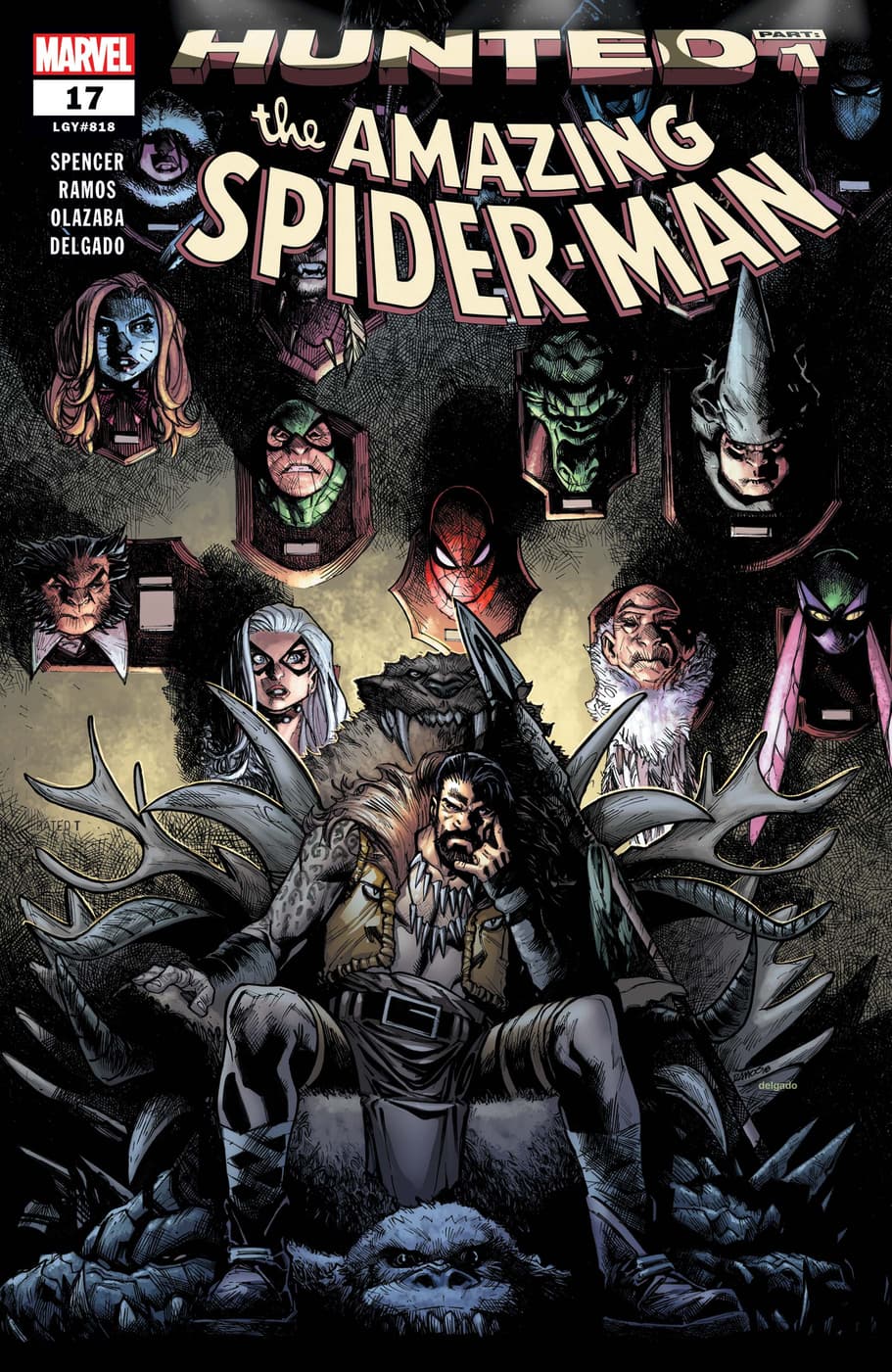 Before he crossed paths with Spider-Man, Kraven was a world famous explorer and hunter who was renowned and admired for his skill. But the challenge of taking down Spider-Man proved to be too irresistible, and Kraven slipped into the world of Super Villainy. Occasionally, Kraven has shown off some of the heroic traits that reflect the man he used to be. But far more often, Kraven has given Spider-Man the fight of his life.
To celebrate the legacy of this ruthless hunter, Marvel.com is looking back at some of Kraven's best stories!
Kraven's first appearance established his close connection to the Chameleon, one of Spidey's original villains. Because Chameleon couldn't handle Spider-Man by himself, he appealed to Kraven for his assistance. It was the beginning of an obsession for Kraven, and his mastery of traps and potions almost allowed him to take out the Wall-Crawler on his first attempt.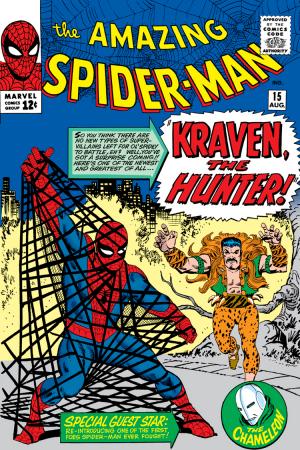 This was a rare multi-part adventure in Spidey's early days. Kraven got out of jail just as the second Vulture received his wings. And while Kraven wanted his revenge on Spider-Man and Norman Osborn, he couldn't resist the challenge of taking down the new Vulture as well. Poor Peter Parker was caught in the middle of their conflict...all while battling a terrible cold!
Sometimes even Kraven needs more of a challenge than Spider-Man can provide. That's why he traveled to the Savage Land to hunt animals that were extinct everywhere else in the world. But along the way, Kraven set his sights on Ka-Zar and his beloved saber-toothed tiger, Zabu.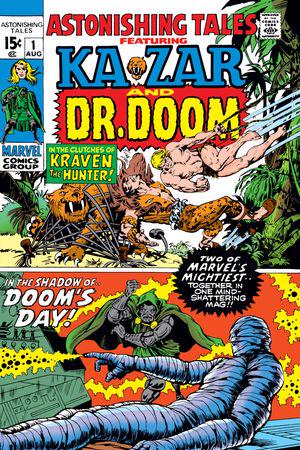 Astonishing Tales (1970) #1
published

added to marvel unlimited

writer

penciller

penciller (cover)

artist

inker
What is Marvel Unlimited?
Kraven may have won the first round, but Ka-Zar traveled half-a-world away to rescue his friend and companion from Kraven's clutches.
One of Daredevil's enemies hired Kraven the Hunter to get the Man Without Fear out of his way. Kraven once again demonstrated his skills by soundly defeating Daredevil in battle. Only the intervention of Moondragon saved Daredevil's life. But it was the Black Widow who finally struck Kraven down and ended his hunt.
The classic UNCANNY X-MEN creative team of Chris Claremont and John Byrne joined forces for this memorable team-up, as Kraven found a new way to get revenge on Spider-Man. He brainwashed Tigra into becoming his ultimate weapon. But the hunter once again underestimated his prey...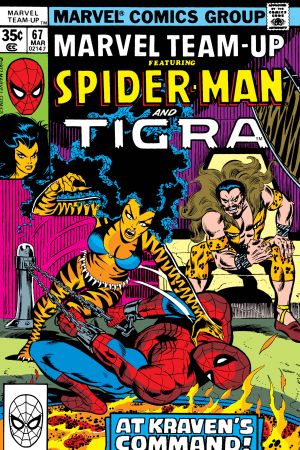 This classic tale allowed Kraven to gain his ultimate victory over Spider-Man. After leaving Peter Parker comatose and buried beneath a grave, Kraven assumed Spider-Man's identity as his own and hunted down the rat-like Vermin. This was a particularly harrowing story for both Peter and Mary Jane, but even Spider-Man's return couldn't diminish Kraven's triumph or his shocking decision to end the hunt on his own terms.
Kraven may have been dead, but the Kravinoff family was far from through with their patriarch. During "The Grim Hunt," Kraven's widow, Sasha Kravinoff, recruited their daughter, Ana, and surviving son, Alyosha. Together, the Kravinoffs kidnapped Spider-Man, Kaine, Mattie Franklin, Madame Webb, Araña, and Julia Carpenter for a true war with the spiders.
Amazing Spider-Man (1999) #633
published

added to marvel unlimited

rating

inker

penciller

colorist

editor

letterer

penciller (cover)

artist

writer
What is Marvel Unlimited?
Two of Spider-Man's allies fell, which allowed Kraven and his eldest son, Vladimir, to escape from the grave. But the reunited Kravinoffs soon turned on each other, and the hunt began anew.
In perhaps Kraven's most audacious plan to date, he teamed up with his most vicious clone son, as well as the X-Men villain, Arcade, to create a hunting ground filled with the heroes and villains with animal themed powers or codenames. This not only gave Kraven a new way to strike at Spider-Man, it also allowed him to finally escape his curse and pass on the family legacy. By the end of this event, there was only one Kraven left standing, and he's deadlier than ever!
Read these mighty mags on Marvel Unlimited right now!
The Hype Box
Can't-miss news and updates from across the Marvel Universe!